The La Crosse Collaborative to End Homelessness, which has helped secure housing for about 50 formerly homeless individuals and families during the past year, is moving toward one of its tangential goals, judging by one barometer.
The number of homeless people seeking shelter this winter is either down from previous years or those who need help are different from those in the past, according to local agencies.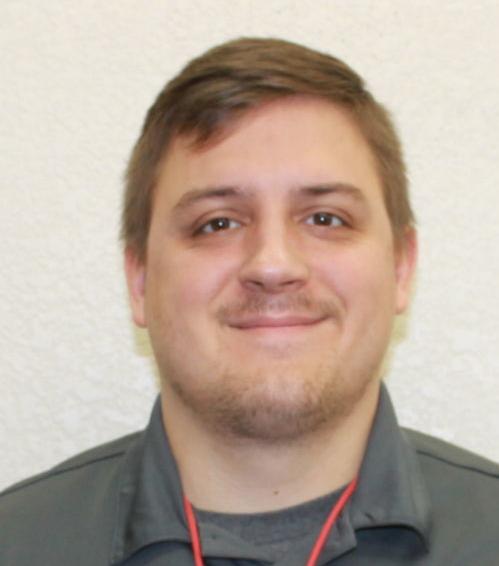 The Salvation Army Shelter, an 80-bed facility in La Crosse that often is above capacity at this time of year, is housing fewer than 50 people and has two open family rooms, said Nick Ragner, the corps' public relations and development director.
"We're not seeing as many as usual," said Ragner, who expressed surprise at the lower numbers, especially with the brutal temperatures this week.
Most of those in the shelter now have few or no ties to the area or don't have strong support systems, he said.
Some may have had home for holidays
Part of the smaller number may be that homeless individuals' families or friends have invited them in for the holidays, he said, also crediting the collaborative's success in housing people.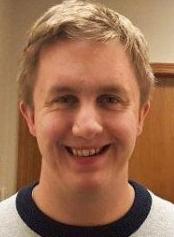 Similarly, even though the La Crosse Warming Center downtown has been at or near its capacity of 40 people for overnight sheltering, there are new faces among the clients, said Mark Schimpf, coordinator of the facility at 413 S. Third St.
That reflects the fact that many previously homeless now are housed but also signals that others have appeared, he said.
"It's a very different crowd, reflective of the fact the collaborative has housed people," said Schimpf, who added that the fact that the center still is full shows "we still have work to do."
"Homelessness is not something you can end in a year," said Schimpf, who has been involved with the collaborative's work. "Some had been homeless for a long time."
Traffic at the Franciscan Hospitality House remains brisk, with temperatures hovering around zero on Wednesday prompting 30 or more people to seek relief from the cold there. Many also dipped the ladle into a crockpot for a bowl of the soup a volunteer had delivered.
"We are definitely busier," said house coordinator Tristine Bauman, who noted that the drop-in center at 114 N. Sixth St. normally attracts around 20 people a day.
The visitors Wednesday, returning after the center had been closed for two days for Christmas, overflowed into a room that normally serves as an office, where two men were socializing and two women were engrossed in adult coloring books.
In the larger gathering area, people were using computers, reading, talking with each other, napping and piecing together puzzles. The facility also offers a chance to shower and do laundry, as well as haircuts, foot care and legal assistance on rotating days.
At The Salvation Army, Ragner said he expects the shelter to fill up in January and February, although the full effect of the collaborative's housing efforts may reduce the influx.
"It's definitely made an impact for us," Schimpf said of the collaborative's effect on the Warming Center, which is open to men and women older than 18 from 7 p.m. to 8 a.m. seven days a week between Nov. 1 and April 30.
Guests, who also are able to shower and do laundry, also can partake in evening meals provided by a rotation of volunteer groups.
Numbers were light on Christmas Eve and Christmas Day — but still in the upper 30s, Schimpf said.
"That makes sense, though, when people might be visiting family and friends," he said.
Halfway to housing 10 families by Jan. 31
Although representatives of the collaborative could not be reached for comment Wednesday and Thursday, Schimpf, Ragner and Bauman indicated that the benefits of its work are becoming apparent.
The collaborative secured housing for about 20 homeless veterans between fall and Christmas 2016, and another 20 chronically homeless individuals between spring and midsummer.
It has been able to find housing for five of the 10 families it has targeted during its current sprint, with Jan. 31 as the goal to accomplish the task.
The collaborative traces its beginnings to early 2016, when community activists began huddling to press for an initiative to address homelessness in the community.
Spearheading the effort were Sister Karen Neuser, a member of the La Crosse-based Franciscan Sisters of Perpetual Adoration who also is on the order's Homelessness Initiative Committee, and Sandy Brekke, director of the St. Clare Health Mission, which provides free health care to underinsured and uninsured people.
They enlisted Gundersen Health System's newly created Population Health and Strategy Department to hire Erin Healy, a private New York consultant and expert on homelessness, to help craft a strategy for solutions.
Healy met with a broad range of stakeholders, including social and human service agencies, city and county officials and committees, law enforcement, veterans and vets organizations, faith communities, businesses and funding sources in June 2016 to begin the quest.
Among the community benefits of ending homelessness, in addition to putting people in housing and helping them become independent, is easing the drain on public coffers, Healy told them.
She cited examples of savings from providing housing vs. other remedies in several other cities, including Chicago. The daily cost of providing supportive housing for one person is $20.55, compared with alternatives such as $60 for jail, $61.99 for prison, $22 for a shelter, $437 for a mental hospital and $1,201 for a general hospital, she said.
For La Crosse, Healy estimated, the annual cost of one emergency shelter bed could be used instead to pay a year's rent for two, one-bedroom apartments.
"Crisis systems are very expensive," she insisted.
Although the jury is still out — perhaps for years — on the results for the Coulee Region, the fact that there seems to be less pressure on crisis facilities so far this winter indicates movement toward the goals of providing housing and saving money at the same time.