If Lincoln Middle School students have their way, the former Kmart property will get a lot of new green space.
The State Road Kmart store will close its doors for good Sunday, ending 52 years of bargains…
Seventh-grade students in social studies teacher Scott Bagniefski's class presented their ideas for the lot earlier this month as part of an annual project to take a look at urban planning. The students worked with city of La Crosse planning staff to tour and visit the site and spent most of their fall working on their designs and vision for what the property could be.
Other than an interest in promoting economic development, the city doesn't have any financial stake in the property, assistant city planner Lewis Kuhlmann said. After three years of asking students to come up with ideas for the Riverside North property, also known as the former Mobil Oil site, he thought the Kmart lot was a nice change of pace.
"Unlike Riverside North's blank canvas, the Kmart site is already developed making this an interesting challenge for the students," Kuhlmann said. "There were 35 groups who came up with ideas this year, more than any of the previous."
The 7.9-acre site includes the 88,400-square-foot former Kmart building as well as a Hardee's restaurant that reopened in 2014. According to county records, the properties have an assessed value of $4.4 million, and owner J&W Management Corp. is entertaining purchase offers in an attempt to redevelop the land in next year or so.
Along with presenting their ideas to their classmates, the top ideas were put on display in City Hall and featured during the building's Halloween potluck. Kuhlmann also said the ideas would be passed along to the developer of the property.
Many of the students went green with their proposals, whether that was turning the property into a solar-powered movie theater and pizzeria or creating a mall with an outdoor courtyard, park and food court. Other ideas included an outdoor movie theater, a dog park and adding space for new types of restaurants such as Asian-style noodles.
Bagniefski said the project is a great way for his students to learn problem-solving and teamwork skills. Not every student's ideas can fit in the space allotted and any property development involves coming up with creative solutions to issues.
He said he was impressed with student's dedication to the project. For example, he said some groups went the extra mile and used digital tools such as Google Earth to check that their building or store ideas would fit in the space allotted and to make things as realistic as possible.
"It was so neat to see the process unfold as they went through the steps," he said. "A lot goes into it and the students had to oversee it from start to finish."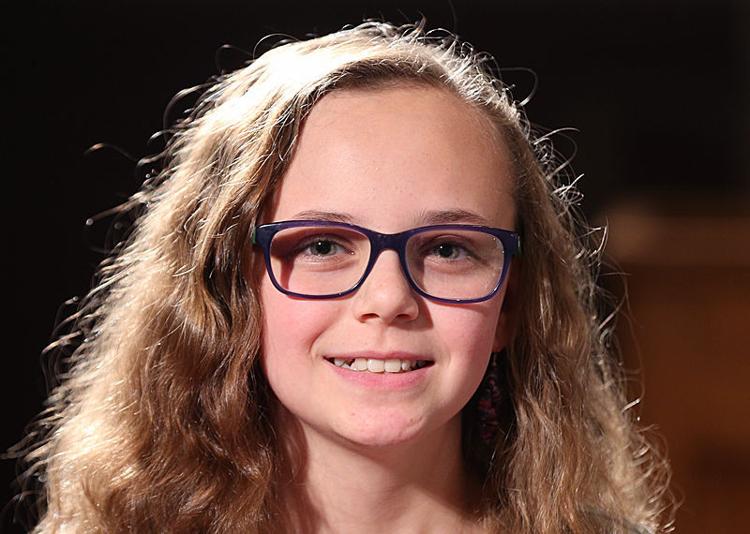 Maria Andova and Madelyn Wilson worked together on the Bluffview Amphitheater group, which involved green space, fountains, a drive-in movie theater, culture center and stores. The two said it took a lot of work to get from their first ideas to a finished project but enjoyed the creativity they were allowed to express in the project.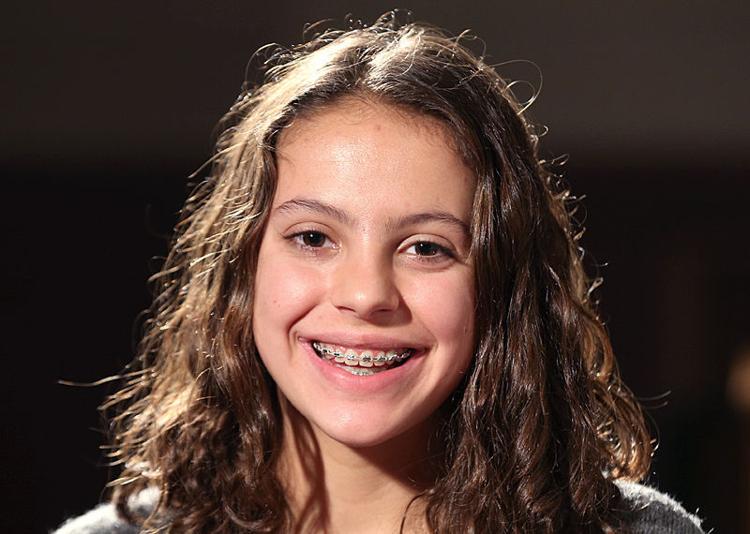 "It was really fun," Maria said. "I really liked trying to figure out the different sizes of the buildings and things and figuring out how to get it all to fit."
"I liked the creativity," Madelyn added. "We could put what we want and leave our mark on it."