A sand mining company with rights to thousands of acres in southeast Minnesota is asking state regulators to lift environmental review requirements.
The Minnesota Environmental Quality Board ruled in 2013 that Minnesota Sands must complete a comprehensive environmental impact study before moving ahead on proposed frac sand mines on about 615 acres in Fillmore, Houston and Winona counties that the board determined were linked and would have cumulative environmental impacts on the same geographic area.
Minnesota Sands, which is suing to overturn Winona County's frac mining ban, now says its plans are limited to a 50-acre mine in Fillmore County and is asking the EQB to consider that a stand-alone project.
The 14-member board is scheduled to consider the request Wednesday to terminate a lengthy multi-site environmental impact statement in favor of a less detailed environmental assessment of the single site. EQB staff are recommending approval.
Johanna Rupprecht is a policy organizer with the Land Stewardship Project, which has fought the industry in southeast Minnesota. She says Minnesota Sands is seeking to skirt the rules and if the request is granted would be able to pursue piecemeal approval of its project, requesting permits for each site, "so that the full impacts of the whole operation are never studied or understood."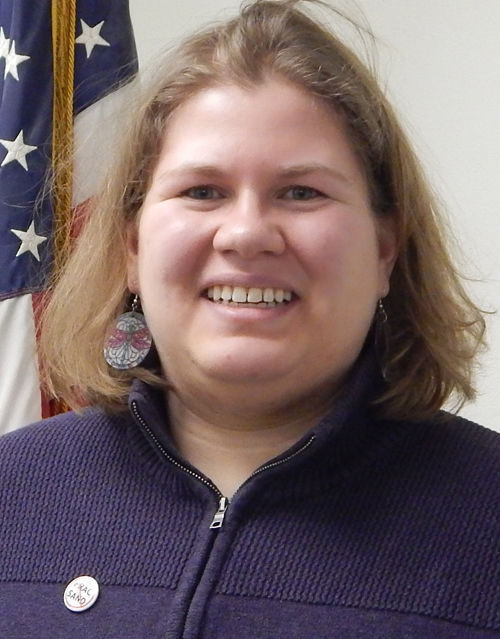 In its court filings, Minnesota Sands claims to have leases on more than 3,700 acres of land with frac sand deposits that could be worth more than $6 billion at current market prices.
State law requires an Environmental Assessment Worksheet be completed for any silica sand project over 20 acres and a more thorough Environmental Impact Statement, which can take more than a year, for projects of more than 160 acres.
Will Seuffert, executive director of the EQB, said the board would evaluate any future proposals from Minnesota Sands as possible "phased actions" that could trigger an EIS if the total size exceeds 160 acres.
The 'smell test'
Minnesota Sands contracted with the EQB to perform the environmental study, which would have been the first time the agency carried out an EIS for a silica sand project. Last year the board suspended work after saying in three years it had yet to receive any information from the company.
"We never received any information about the project — about the sites, where they were located, what the mine plan was," Seuffert said. "We had nothing to study."
In June, Minnesota Sands asked the EQB to close out the review, saying its current mining plan is limited to a single 56-acre site west of Rushford. In a letter to the board, company president Richard Frick said market conditions no longer support mining in Houston County and that the Winona County ban, adopted in November, has "rendered useless" its mining leases and a proposed rail loading site.
Minnesota Sands sued the county in April claiming the ordinance violates its constitutional rights by singling out sand used for industrial purposes while permitting sand to be mined for construction uses.
The county has sought to dismiss the case, arguing Minnesota Sands does not have any inherent right to mine its land. Even if the ordinance were overturned, the county says, the company would still need a conditional use permit, which "may be denied for reasons relating to public health, safety and general welfare."
Rupprecht notes that Minnesota Sands is asking the EQB to believe it has no plans to mine in Winona County even as it is suing for the right to mine there and portraying itself as a company "with massive, multi-county interests."
"It doesn't pass any kind of smell test," Rupprecht said.
It's not clear how Minnesota Sands plans to process or transport sand from the Fillmore County site. According to court documents, its business plan involves a 304-acre site along the Canadian Pacific rail line in Winona County that cannot be used for industrial sand under the current ordinance.
Frick did not respond to requests for comment. He is scheduled to testify before the board Wednesday.
On Tuesday the company removed images and content from its website touting the quality and quantity of its sand and providing background on its legal case against the county. The site now contains a two-sentence description of the company with contact information for a Twin Cities public relations firm.
Consultant Mike Zipko said in an email the company is "making some changes to the content on its website."