U.S. Rep. Ron Kind says he wants to address infrastructure spending, the nation's opioid crisis, rising health care costs and ways to maintain trade with foreign nations in 2018, but he fears congressional gridlock will get in the way of solving such problems.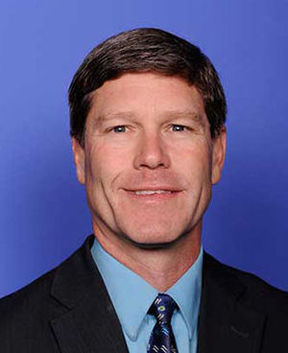 "You can't get to any of that without a one-year budget," Kind said Wednesday.
Kind, elected to an 11th term in 2016, joined the majority of his fellow House Democrats last week in voting against a four-week spending bill to keep the federal government open and voted this week against a three-week extension that emerged from the Senate after a three-day shutdown.
"I'm done supporting two- or three-week (spending) measures," Kind said in a meeting with the Tribune editorial board.
Stop-gap spending measures are "embarrassing" to the nation and "devastating" to the military, Kind said.
One of four House Democrats to oppose Nancy Pelosi for another term as minority leader, Kind said he blames the leaders of both parties for deepening the partisan divide, though he acknowledges members face pressure from their bases.
Kind said he's doubtful that Republicans are serious about promises to work on legislation to protect undocumented immigrants brought to the U.S. as children.
The shutdown was triggered when Senate Democrats refused to vote for the spending bill because it did not include a provision for those roughly 800,000 people known as "dreamers," who face deportation beginning in March after the Trump administration ended a program known as Deferred Action for Childhood Arrivals.
"For eight years, eight years we've been asking them to fix DACA," he said. "This is not a new issue."
Kind said he's met with dreamers from across the district, including high school valedictorians who were unable to attend college and can't get work permits.
"They're as American as anyone else," he said. "You've got this talent sitting on the sidelines, and these kids are scared."