The Salvation Army of La Crosse County fell nearly $150,000 short of the goal in its annual bell-ringing campaign, but the head of the corps sees the Red Kettle as 84 percent full instead of 16 percent empty.
The campaign, which officially ended Jan. 31 but for which the corps kept the books open in a last-minute push to reach the goal of $949,500, raised $799,828.90, the agency announced Tuesday.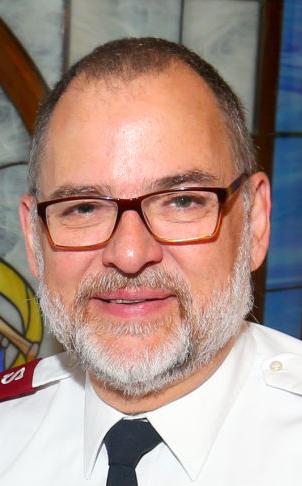 "We fell short, yes, but that's not to say there wasn't a phenomenal amount of support," said Major Jeff Richardson.
"We raised a quarter of a million dollars in two months ringing bells. We raised more than $200,000 in the month of January without the support of red kettles," Richardson said.
"We are absolutely blessed," he said, adding that Salvation Army volunteers donated more than 9,000 hours of time "to make a difference in their communities."
The Red Kettle Campaign, which is the corps' biggest fundraiser each year, accounts for one-third of its annual budget, covering everything from the emergency shelter to seasonal programs such as Feed the Kids and the Angel Giving Tree.
The goal is set months before the November start date and is based on the previous year's income and expenses. The total includes all money raised from November through January, including kettle and non-kettle donations.
Even with the shortfall, Richardson said he believes the corps will be able to continue services without cuts.
"We saw substantial support outside of the campaign in 2017. We also have some new, exciting ventures planned for 2018 to help raise dollars," he said.
"Ultimately, we know that God will continue to allow us to meet the needs of those that are hurting in this community," Richardson said.
Although the 2016-17 campaign last year marked the first time it had missed the goal since 2011, it still raised $925,785, which was the highest total in the local corps' history.
The Salvation Army announcement made it the second Coulee Region charitable organization in two days to acknowledge that it had fallen short of a goal.
Salvation Army officials said opportunities remain to help the corps, with suggestions about doing so on its web site.