A Mauston man faces violence and drug charges after allegedly fighting with two police officers and a sheriff's deputy who found methamphetamines.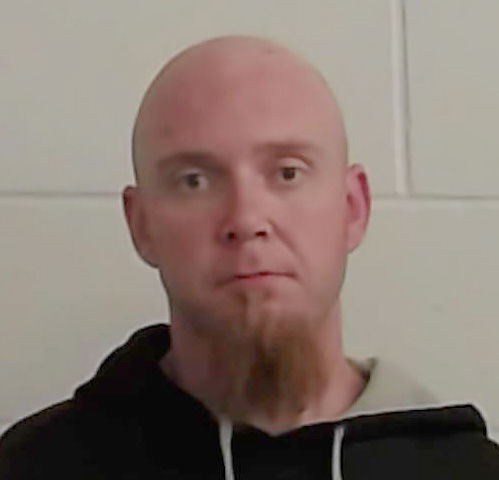 Steven Garner, 32, is charged with three counts of threat to law enforcement officer, one count of possession of methamphetamine, one count of resisting an officer, and one count of disorderly conduct.
According to the criminal complaint:
On Oct. 5, two Mauston police officers, a sheriff's deputy, and two probation and parole agents arrived at a Wisconsin Street residence to complete an apprehension request that had been filed for Garner earlier in the day.
Upon searching the main floor of the residence, the law enforcement officers were unable to locate Garner. The search continued to the basement of the residence, where they found Garner sitting between the furnace and wash tub/sink with his back against the wall.
A Mauston police officer informed Garner probation and parole had issued a warrant apprehension request for him and he was under arrest. Garner then began to argue with the police officer and claimed he had done nothing wrong. Garner eventually became aggravated and began yelling at the officer.
The officer then requested that Garner show his hands, which Garner refused to do. Garner then reached for his front right pants pocket, which the sheriff's deputy had observed him place a knife in earlier. Garner then began actively resisting and fighting with the law enforcement officers.
The officers told Garner to stop resisting and put his hands behind his back, but Garner refused to comply. Garner then began to yell that he was going to stab the law enforcement officers and that he had AIDS/HIV, and that he was going to give them HIV.
Garner was informed by an officer that he would be tasered if he continued to fight and resist arrest. The taser had to be deployed twice before Garner gave up. The officers then placed Garner in restraints and searched him.
He was found to be in possession of a medical syringe, a baggie containing a crystal like substance, a lighter, and a folding razorblade knife. The substance tested positive for methamphetamine.
Garner is currently being held at the Juneau County Jail.