UW-La Crosse students get hands-on experience at local Native American site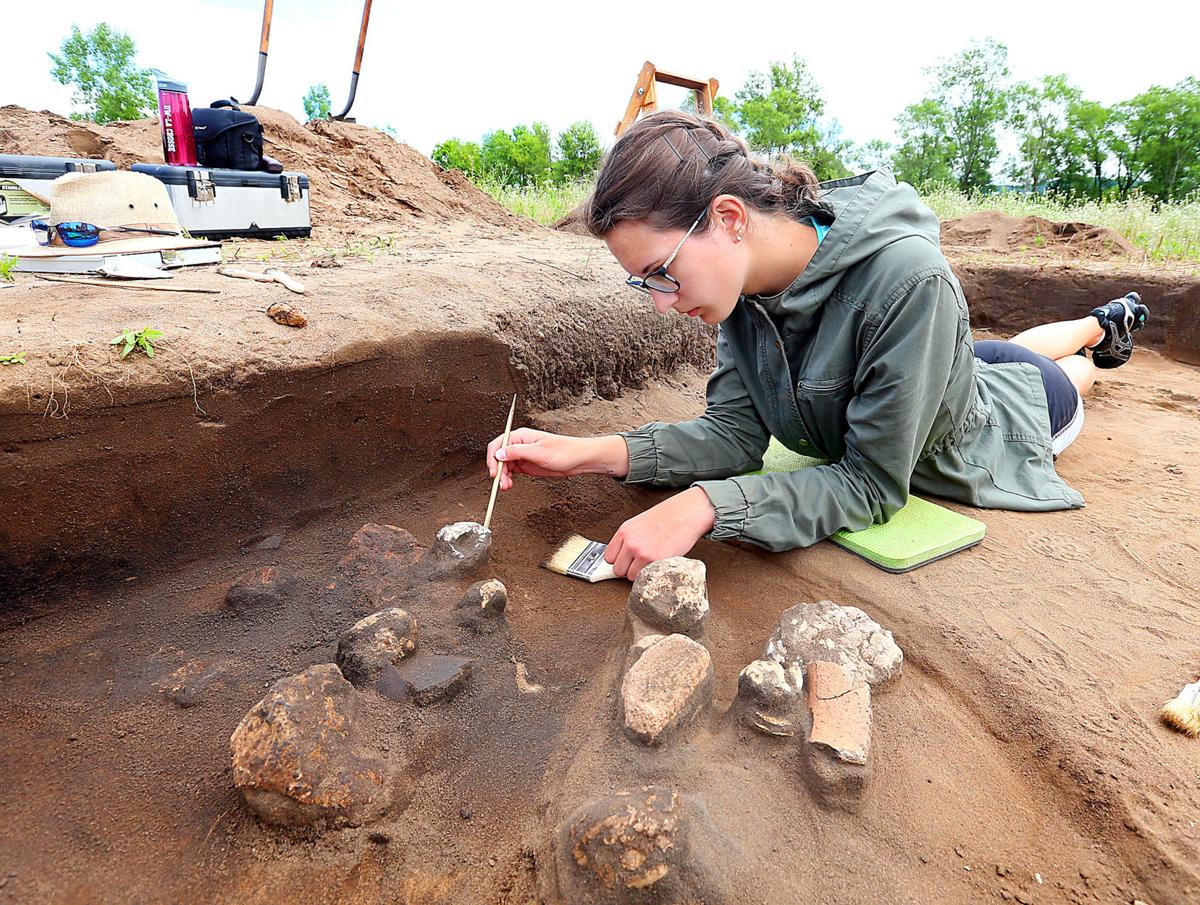 HOLMEN — You can tell a lot about a society by what it throws away.
As part of a five-week summer field experience course this summer, University of Wisconsin-La Crosse archaeology and anthropology students have been studying a Native American site located near Hwy. 53. Buried under the soil are the pottery, arrowheads and food remains that tell the story of who those people were and how they lived.
"From all the stuff our students look at, we can determine this community's diet or who they were interacting with in the region," UW-L archaeology professor David Anderson said.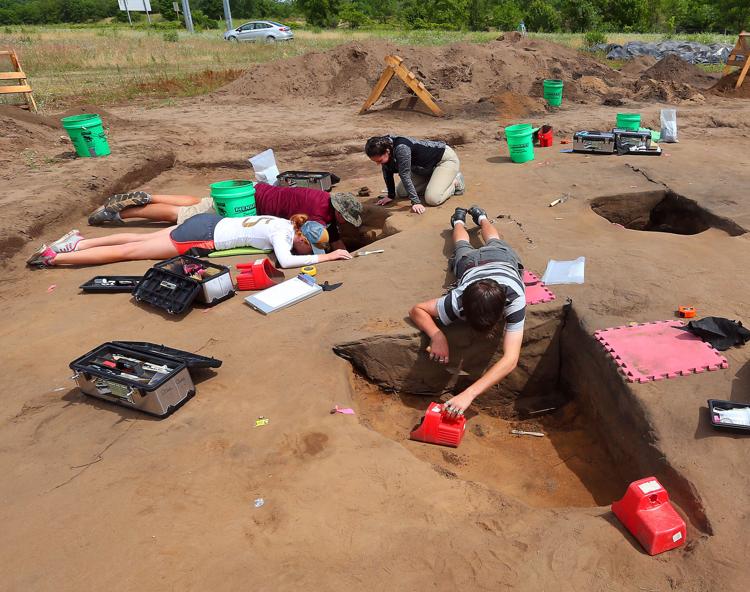 Anderson has been directing the field school since 2009, and all UW-L students in the department are required to take a field experience as part of their studies. Offering field experience to undergraduates is rare for archaeology programs, Anderson said, and gives the students a leg up in applying for jobs or graduate school as they have already developed those hands-on skills.
Students learn about surveying sites, from digging shovel test probes to look for potential digs sites to the more meticulous work of excavating one once it has been found. Students also learn how to record what they find, from labeling and removing the artifacts they excavate to taking pictures of the site for later study during the fall.
"We love this site," Anderson said. "It provides the complete package for experiential learning."
The Tremaine Site where students were working Wednesday has been studied by UW-L since 2011 after being initially surveyed in the 1980s during the construction of the highway. A Native American Village from the 1400s until the 1600s, past UW-L digs have uncovered the remains of log houses as well as the settlement and diet of those who lived there.
The community would alternate between two sites every 20 years or so, Anderson said, leaving for a time once the land had been depleted of small game and other resources and coming back once it had a chance to replenish. Along with pottery, stone arrowheads and food bones, excavations have also discovered dog and bear bones in the community's trash pits, which hints at the types of ceremonies the residents took part in.
Seeds found in the pits show that the Native Americans who lived there would dig the pits to store their corn harvest, and then use the pits to store trash once they became unusable for storage. Copper finds also show that these people were trading as far as Lake Superior, the closest copper site.
"Archaeology is like studying a crime scene we destroy as we dig it," Anderson said. "We are teaching them how to put the picture together. Context is everything in telling the story later."
While the work is hot, sweaty and dirty, UW-L student Katy Berglund said she has enjoyed learning how to do fieldwork. Her excavation has uncovered some unique jewelry beads as well as fish bones and scales. She also has uncovered pottery with intact handles that can be 3D-modeled using photography.
Learning the techniques has been useful, from digging test probes to using ground-penetrating radar to find which areas of the site have different densities. Berglund said she hoped to have a career as a field technician when she is done with her studies and getting to do something like this looks great on a resume.
"You have to get up early and it is dirty and it is hot," she said. "But when you find a big artifact, it is very rewarding."