Xcel Energy customers in Wisconsin should soon see a refund on their electricity bills, though they still face possible rate increase in the coming year.
Wisconsin regulators on Thursday ordered the utility to refund about $9.4 million in excess revenues collected in 2016 through a one-time bill credit to be delivered later this year.
Xcel says the over-collection resulted primarily because demand did not meet projections that failed to predict the slump in frac sand mining and declining residential electricity use. Natural gas prices were also 6 percent below forecast, according to the company's filing.
In a break with past practice, the Public Service Commission adopted a proposal by Commissioner Mike Huebsch of West Salem to calculate a different refund rate for each customer class rather than a flat rate.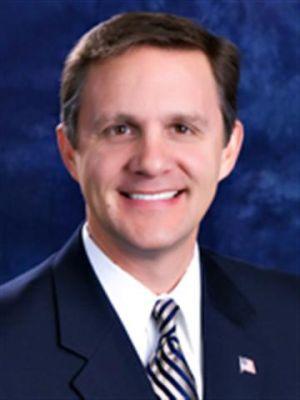 The exact amount of the credit has yet to be determined, but the PSC estimates it would be about 1.446 cents per kilowatt hour for residential customers based on the customer's usage in the month of the refund. That works out to roughly $11.
The PSC authorizes investor-owned utilities to collect a set amount of money for the fuel required to generate a kilowatt-hour of electricity. If the amount collected exceeds the actual fuel costs by more than 2 percent, state law requires the utility to refund that money with interest. Likewise, if actual costs exceed forecasts, utilities are allowed to pass along a surcharge to customers.
Xcel Energy is seeking to raise energy costs for some 257,000 customers in Wisconsin.
Xcel had proposed to spread the 2016 refund over 12 months to mitigate the impact of its proposed 2018 rate increase, but the three-member PSC has generally favored issuing one-time refunds as soon as possible, arguing it is more transparent.
The Citizens Utility Board, a non-profit group representing ratepayer interests, and the Wisconsin Industrial Energy Group both supported the one-time summer refund.
Xcel has asked the PSC to approve a $24.7 million increase in electric revenues in 2018, and an additional $12 million in natural gas. If approved, the company estimates that will translate into roughly $6 per month more on the average residential electric bill and $5.30 more on the average monthly gas bill.
The PSC will consider that request this fall. The schedule includes a public hearing in La Crosse, though no date has been set.
Xcel serves about 257,000 electricity and 112,000 natural gas customers in Wisconsin. According to PSC data, the average residential electricity bill is about $100 per month, third highest among the state's largest investor-owned utilities, which range from about $95.50 to $117.