Week in review: NFL protests, NCAA scandal and a plan for tax overhaul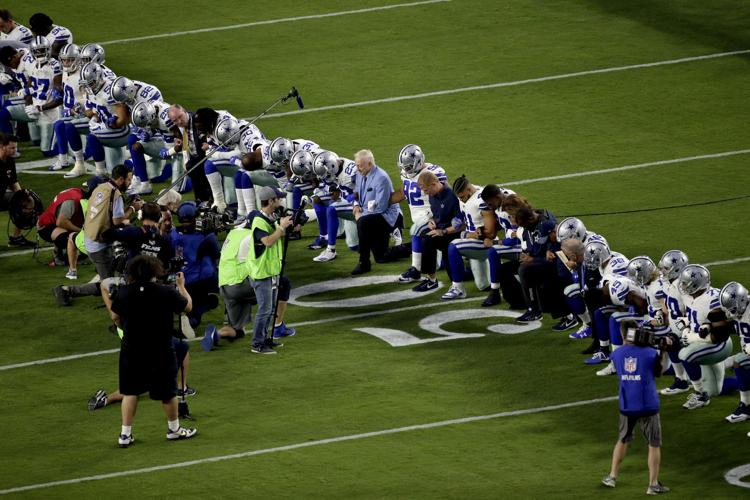 NFL protests widespread in wake of president's comments
President Donald Trump kept up his running commentary on the NFL — tweeting Tuesday about the football league's TV ratings and suggesting it bar players from kneeling during the national anthem. In a speech to a crowd of supporters Sept. 22 in Alabama,  he referred to former San Francisco 49ers quarterback Colin Kaepernick, who protested during "The Star-Spangled Banner" throughout the 2016 NFL season, as a "son of a bitch" and said any player who follows suit should be fired.
In response, more than 200 players knelt, sat on a bench or took other actions during the anthems at games last weekend.
GOP unveils plan for tax overhaul
Promising big tax cuts and a booming economy, President Donald Trump and congressional Republicans unveiled the first major revamp of the nation's tax code in a generation Wednesday — a sweeping, nearly $6 trillion tax cut that would deeply reduce levies for corporations, simplify everyone's brackets and nearly double the standard deduction used by most Americans.
Trump declared repeatedly the plan would provide tax relief for the middle class. But there are too many gaps in the proposal to know how it actually would affect individual taxpayers and families, how it would be paid for and how much it might add to the soaring $20 trillion national debt.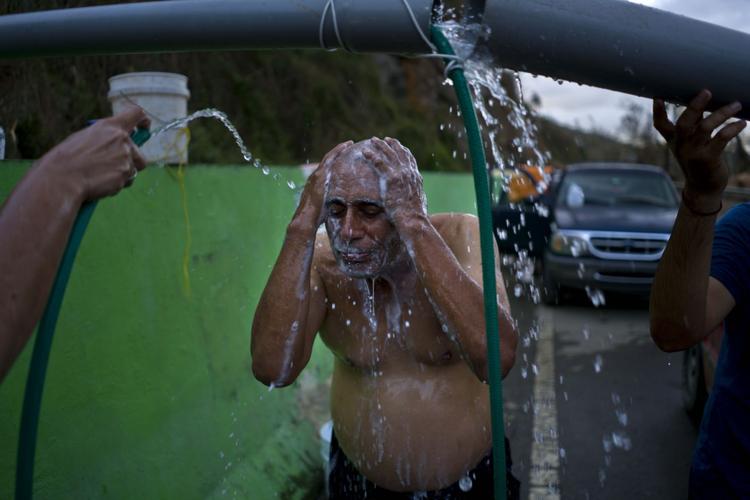 Aid flows to Puerto Rico but many still lack water and food 
Thousands of Puerto Ricans were finally getting water and food rations Friday as an aid bottleneck began to ease, but many remained cut off from the basic necessities of life and were desperate for power, communications and other trappings of normality in the aftermath of Hurricane Maria.
There were many people around the country, especially outside the capital, who were unable to get water, gas or generator fuel. That was despite the fact that military trucks laden with water bottles and other supplies began to reach various parts of Puerto Rico and U.S. federal officials pointed to progress in the recovery effort, insisting that more gains would come soon.
In some cases, aid that was being distributed by the Federal Emergency Management Agency was simply not enough to meet demand on an island of 3.4 million people where nearly everyone was still without power, half were without running water in their homes and the economy was still crippled from the effects of the storm that swept across the U.S. territory as a fierce Category 4 hurricane on Sept. 20.
Steve Scalise returns to the House
Greeted by hugs, tears and a roaring standing ovation, a hobbling Majority Whip Steve Scalise returned to the House on Thursday, more than three months after a gunman sprayed fire at a baseball practice and left the lawmaker clinging to life.
"You have no idea how great this feels to be back here at work in the people's house," the 51-year-old Louisiana Republican said to a chamber packed with lawmakers, including senators who had crossed the Capitol to welcome him back.
Scalise limped into the chamber on crutches, wearing sneakers, smiling broadly and blowing kisses in his first public appearance since the June 14 shooting.
The Trump administration's new travel restrictions covering citizens of Chad, Iran, Libya, North Korea, Somalia, Syria, Yemen and some Venezuelan officials and their families will go into effect Oct. 18. As for the previous version, the Supreme Court on Monday announced it would cancel arguments scheduled for October and give both sides until Thursday to consider the implications of the new one.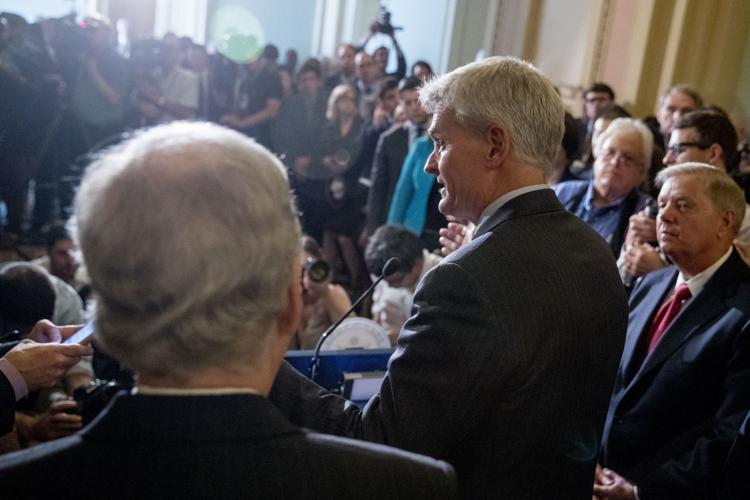 'Obamacare' survives again
It looks like "Obamacare" will live on. Senate Republicans, short of votes, abandoned their latest and possibly final attempt to kill the health care law Tuesday, just ahead of a critical end-of-the-week deadline.
The repeal-and-replace bill's authors promised to try again at a later date, while President Donald Trump railed against "certain so-called Republicans" who opposed the GOP effort.
But for now, Trump and fellow Republicans who vowed for seven years to abolish President Barack Obama's law will leave it standing and turn their attention to overhauling the nation's tax code instead.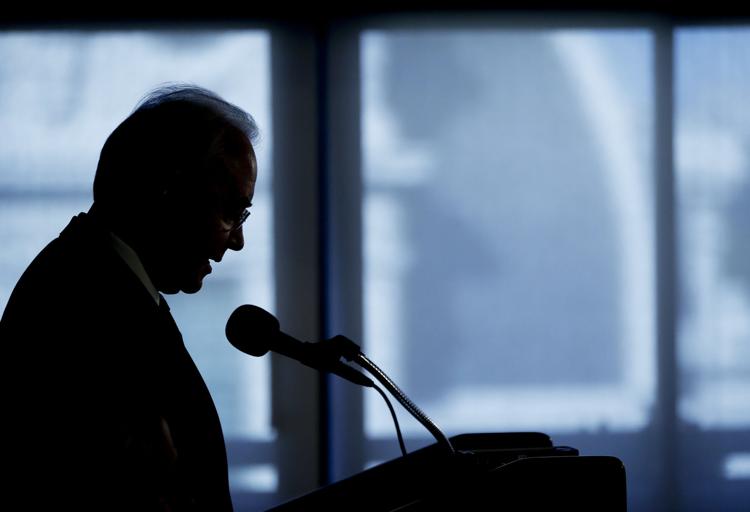 Trump's health secretary resigns in travel flap
President Donald Trump's health secretary resigned Friday, after his costly travel triggered investigations that overshadowed the administration's agenda and angered his boss. Tom Price's regrets and partial repayment couldn't save his job.
The Health and Human Services secretary became the first member of the president's Cabinet to be pushed out in a turbulent young administration that has seen several high-ranking White House aides ousted. A former GOP congressman from the Atlanta suburbs, Price served less than eight months.
US to Americans: Stay away from Cuba after health 'attacks' 
The United States issued an ominous warning to Americans on Friday to stay away from Cuba and ordered home more than half the U.S. diplomatic corps, acknowledging neither the Cubans nor America's FBI can figure out who or what is responsible for months of mysterious health ailments.
No longer tiptoeing around the issue, the Trump administration shifted to calling the episodes "attacks" rather than "incidents."
The U.S. actions are sure to rattle already delicate ties between the longtime adversaries who only recently began putting their hostility behind them. The U.S. Embassy in Cuba will lose roughly 60 percent of its American staff and will stop processing visas for prospective Cuban travelers to the United States indefinitely, officials said. Roughly 50 Americans had been working at the embassy.
War declaration?
Just heard Foreign Minister of North Korea speak at U.N. If he echoes thoughts of Little Rocket Man, they won't be around much longer!

— Donald J. Trump (@realDonaldTrump) September 24, 2017
North Korea's top diplomat said Monday that President Donald Trump's tweet last weekend was a "declaration of war" and North Korea has the right to retaliate by shooting down U.S. bombers, even in international airspace. Trump had tweeted: "Just heard Foreign Minister of North Korea speak at U.N. If he echoes thoughts of Little Rocket Man, they won't be around much longer!"
Hoops scandal
In one of the biggest crackdowns on the corrupting role of money in college basketball, 10 men — including a top Adidas executive and four assistant coaches — were charged Tuesday with using hundreds of thousands of dollars in bribes to influence star athletes' choice of schools, shoe sponsors, agents, even tailors. The day after the charges, highly successful Louisville men's basketball coach Rick Pitino was placed on unpaid leave, and his attorney said Pitino had been "effectively fired."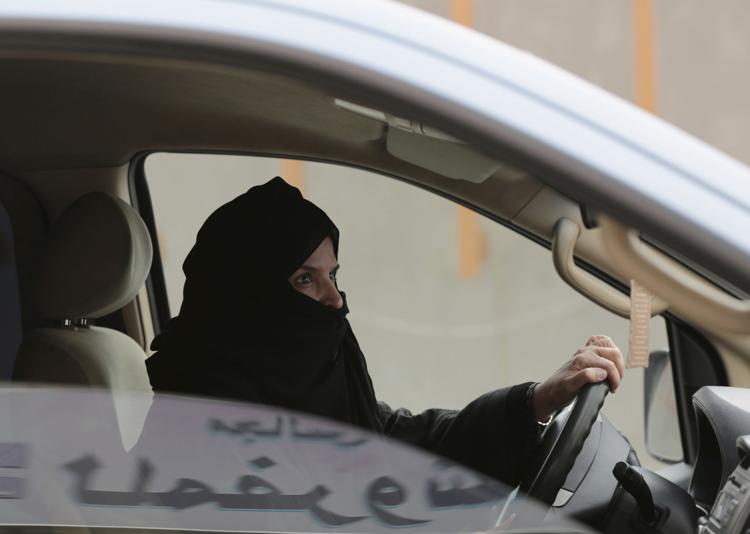 License to drive
Women will be allowed to drive for the first time next summer in Saudi Arabia, the ultra-conservative kingdom announced this week, marking a significant expansion of women's rights in the only country that barred them from getting behind the wheel.
While women in other Muslim countries drove freely, the kingdom's blanket ban attracted negative publicity for years. Neither Islamic law nor Saudi traffic law explicitly prohibited women from driving, but they were not issued licenses and were detained if they attempted to drive.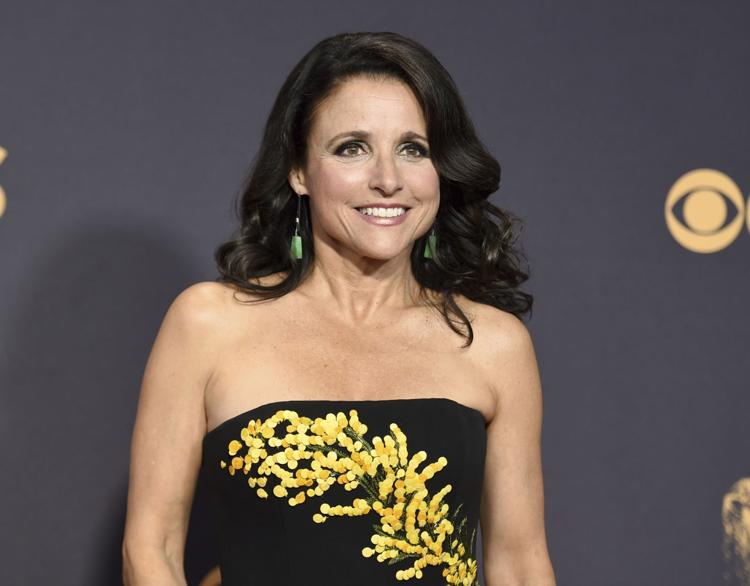 Cancer diagnosis
Julia Louis-Dreyfus says she has been diagnosed with breast cancer.
The star of "Veep" and "Seinfeld" posted word of her illness Thursday on social media. A spokeswoman for Louis-Dreyfus confirmed the posts were authentic.
Louis-Dreyfus' publicist said no further details about her condition would be provided at this time, adding that the actress "is incredibly grateful for the outpouring of support and well wishes."
Playboy found Hugh Hefner dies
Playboy founder Hugh Hefner, the pipe-smoking hedonist who revved up the sexual revolution in the 1950s and built a multimedia empire of clubs, mansions, movies and television, died this week at age 91. Hefner died of natural causes at his home surrounded by family on Wednesday night, Playboy said in a statement. Hefner published the first issue of Playboy in 1953 with an editorial promise of "humor, sophistication and spice."