Why you shouldn't say 'Velcro' and other odd news from the past week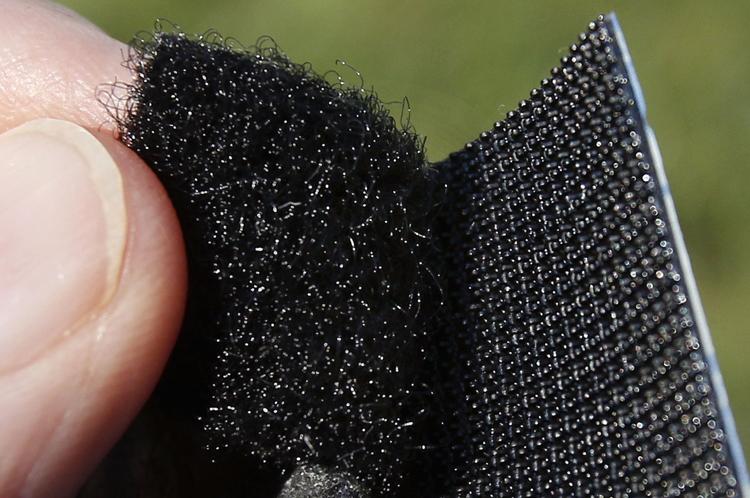 Velcro's video implores consumers to say 'hook and loop'
CONCORD, N.H. (AP) — Lots of pop songs have hooks. This one has loops, too.
Velcro Cos. this week released a music video with a message it hopes will stick as well as its products: "Don't Say Velcro."
The video features actors portraying trademark attorneys, joined by a few actual lawyers in the background, pleading with the public to respect the company's brand and refer to similar "scratchy, hairy" products as "hook and loop" fasteners.
"We're asking you not to say a name we took 60 plus years to build," the group sings. "But if you keep calling these Velcro shoes, our trademark will get killed."
Penn Holderness, who wrote and directed the video for Walk West in Raleigh, North Carolina, said the goal was to make a ridiculous 1980s-style video in the vein of "We are the World" for what company officials acknowledge is a First World problem.
"Creatively, we wanted to come up with something that looked and felt melodramatic and serious, but also clearly admitting, as Velcro was willing to do, that this is a bizarre problem that a lot of people don't know about," said Holderness, who's known for viral music videos featuring his family.
The song includes references to other successful brands that have become nearly synonymous with their products, with the name brands bleeped out: "If you need something/To clean up your socks/Do it with bleach/And not with (Clorox)." And "If you have blood/From a boo boo you made/This is a bandage/And not a (Band-Aid)."
— HOLLY RAMER, Associated Press
---
Police officer avoids stinky situation during skunk rescue
YORK, Maine (AP) — A Maine police officer put his nose in harm's way during a wildlife rescue.
York Police Department officer David McKinnon came upon a skunk with its head stuck inside a cup while on patrol early Sunday.
He decided to help despite the high risk of a malodorous outcome.
He recorded video with his smartphone in one hand and gently tugged on the paper cup with the other hand while speaking reassuringly to the skunk.
Once freed, the skunk lifted its tail in preparation to spray. But it decided instead to scamper away as McKinnon exclaimed, "I never thought in a million years!"
The video had 41,000 views on Facebook as of Wednesday, and McKinnon earned praise for his bravery in the face of a potentially stinky rescue.
---
New Alaska highway stripes are crooked, paint staining cars
KETCHIKAN, Alaska (AP) — New yellow painted highway lines in the Alaska's Panhandle city of Ketchikan are crooked and the paint that's been used by state transportation officials has stained cars, officials said.
Among those affected was Ketchikan Gateway Borough Mayor David Landis, whose car ended up with yellow paint on it.
"You come to expect having highway striping like that to be straight and have orderly looking lines and be professionally applied," Landis said. "Something was clearly wrong with the equipment or the operation of that equipment to have so many things wrong all at once."
The problems emerged after the state Department of Transportation tried out a new line painting system on the Tongass Highway, The Ketchikan Daily News reported Saturday.
Department spokeswoman Meadow Bailey said the paint is "not drying as quickly as it should due to humidity in southeast Alaska."
Bob Sivertson, a Ketchikan city council member, called it the poorest line painting work he's seen.
Bailey said the state will not repaint the yellow lines.
She said people with cars that got paint on them should have the vehicles pressure washed.
If the car washes don't work, she recommended spraying WD-40 lubricant on areas stained with yellow paint. The lubricant should be left on cars for up to two hours before washing them.
And if that does not work, she said, they should put a "liberal coating of Vaseline" on the car areas stained yellow. It should be left on the cars overnight before getting the vehicles pressure washed, Bailey said.
---
Cops called on city council candidate dressed as clown
BOSTON (AP) — A man dressed as a clown who's running for a city council seat in Boston has caused a stir on a college campus.Police tell The Boston Herald that Pat Payaso's presence near a polling location at Roxbury Community College made some people nervous on Tuesday, and they called the authorities.
A photo Payaso posted on social media indicates he was there to vote.
Police spokesman Officer Stephen McNulty says Payaso was later stopped by an officer who realized he wasn't a threat.
The Roxbury resident has donned a rainbow wig, red nose and clown makeup in recent campaign photos and videos on social media. His last name means clown in Spanish.
He will be on the November ballot along with seven other candidates for an at-large city council seat.
---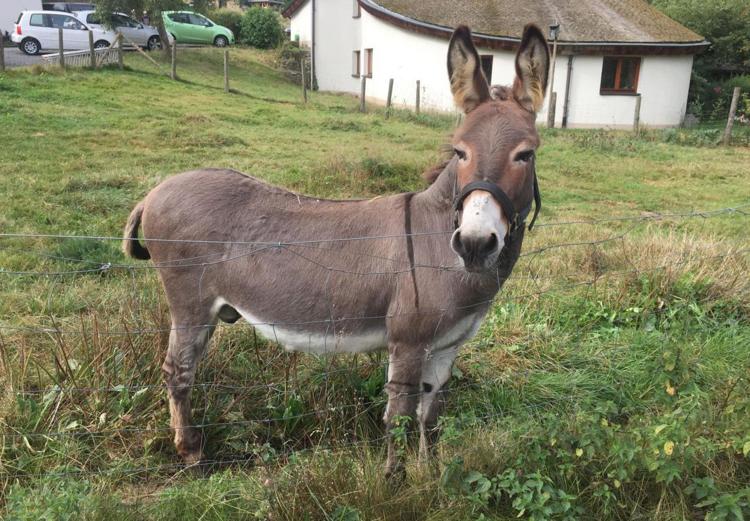 German court tells donkey owners to pony up for damaged car
BERLIN (AP) — A German court has ordered a donkey's owners to pony up 5,800 euros ($6,800) to the driver of a pricey McLaren sports car to cover damage caused when the animal chomped the backside of the vehicle.
Police said that Vitus the donkey may have mistaken the orange McLaren parked next to his enclosure as a giant carrot when he bit the back, damaging the paint and a carbon-fiber piece.
The dpa news agency reported that the state court in Giessen on Thursday sided with the car owner, who filed the suit after the donkey owner refused reimbursement for the incident last September.
At the time, Local media reported the owner of the donkey refused to pay for the damage, telling the McLaren owner he should have picked a better parking place.
---
Virginia police catch pot-bellied pig on the loose
HENRICO, Va. (AP) — A pot-bellied pig that had been on the loose for weeks in a Virginia neighborhood has been nabbed by police.
The Richmond Times-Dispatch reports that the pig had become a familiar sight in Henrico's Twin Hickory subdivision as it scurried around the neighborhood.
Police finally caught the pig Tuesday morning after it briefly held up traffic on a busy street.
Lt. Shawn Sears of the Henrico Animal Protection Police said officers had been hearing reports for weeks about sightings of the pig.
On their Facebook page , Henrico police posted video of them chasing the animal. "Just another day at the office," police wrote.
Sears said the pig is likely a pet that escaped.
If the pig's owner doesn't come forward to claim him, police plan to place him with an animal rescue organization.
---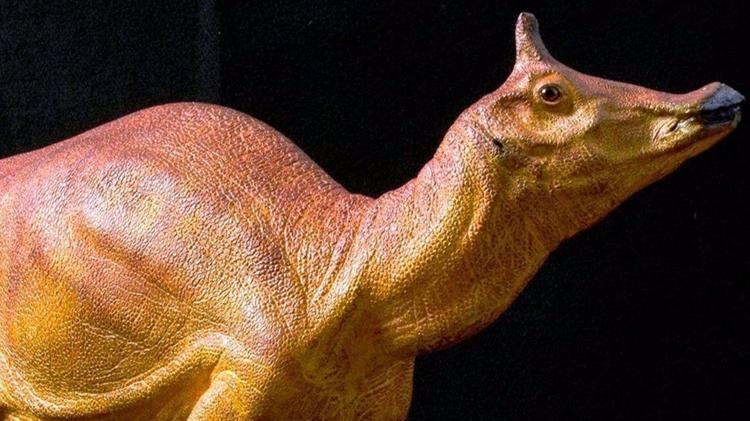 After 66 million years, creature wins state dinosaur honor
SACRAMENTO, Calif. (AP) — It took about 66 million years, but a duck-billed creature has finally won recognition as California's state dinosaur.
Gov. Jerry Brown announced Saturday the signing of a bill making Augustynolophus (Aw-gus-tin-o-lo-fus) morrisi the official dinosaur of the Golden State.
Fossilized remains of the duckbilled creature that lived anywhere from 100 million to 66 million years ago have been found only in California.
Several other states and Washington, D.C., also have official dinosaurs.
California has more than 30 state insignia including a state lichen — lace lichen — and a state fabric, denim.
---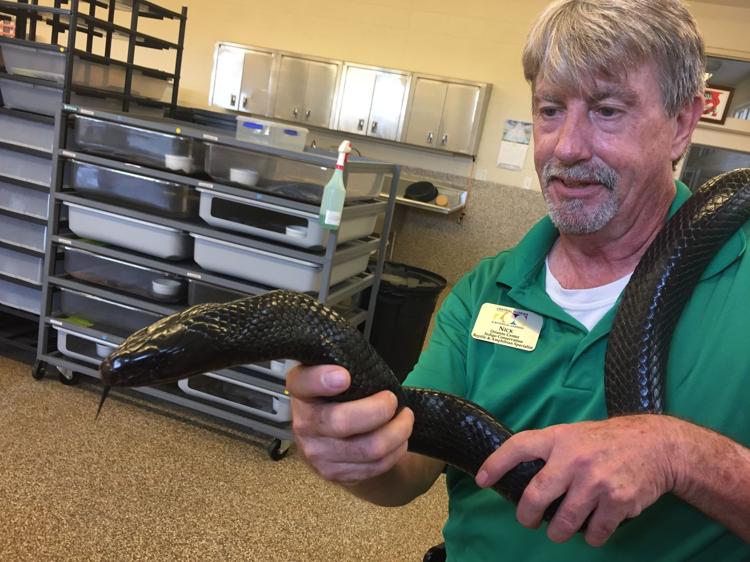 Man goes from alligator wrestler to reptile scientist
ORLANDO, Fla. (AP) — Nick Clark was 33 and coming off a $72,000-a-year salary when he made a radical career change — wrestling alligators at Gatorland for $6 an hour.
He said his previous employer had fired him when, "burnt out," he refused to sell an A/C unit to a couple who didn't need it. To Clark, grappling with gators intrigued him.
"I always tell people that Floridians who have their A/C broken in the summer time are a lot scarier than alligators," he said. "People get downright ugly."
The Leesburg resident, 57, is now a reptile specialist at the Orianne Center for Indigo Conservation in the Seminole State Forest in northeast Lake County. In a research project funded by federal grant money, he's helping prepare about 200 Eastern indigo snakes at the nature center for the breeding season. It's the country's biggest restoration effort of the endangered serpent.
Many working in natural sciences got their start with professional degrees. But Clark took a different path, risking limb and life for Gatorland crowds up to seven times a day.
"It's easy to know more about reptiles than the general public," he said of the work. "It nourishes the ego."
Handling a venomous cottonmouth on a recent weekday, he pointed to the snake's nearby offspring conceived independent of any mate.
"It's called parthenogenesis," Clark said of the viper. "There's some recorded cases of it happening in cottonmouths."
Years before his job as a well-paid factory appliance technician, Clark had zero interest in lizards or reptiles. His snake-owning neighbor growing up was considered "odd" by many.
But that aspect is its biggest selling point, he said. The pay wasn't great, but he enjoyed the work.
"My manager said, 'They're here to see it, not you,'" Clark said. "And that took a lot of pressure off me."
Standing in a circular sand pit, a wrestler begins the show by pointing out a kid in the audience and asking the youngster which of the reptiles in the alligator-filled moat will be the wrestler's opponent.
Clark practiced for months, dragging the alligator by the tail to tire it out, then pinning it down with his knees, before his first match.
"Everybody that does it gets bit," he said.
The sensation is like getting your hand caught in a car door with fangs.
"I don't remember the teeth," he said. "I just remember the pressure."
Bleeding from battle with 9-foot reptiles, his fingers would be cut from the closing and opening of the alligator's scales.
Old photographs show him resting his chin on the mouth of an alligator with his arms spread carefree.
Greg Miller, who owns No Limit Event Rentals in Orlando, can appreciate a gator wrestler's skills. He has been bringing gator wrestling to events for about six years.
"It's just something different that separates us," he said. "The guy that does it, he puts on a big show and makes it even more exciting."
As the years went by, Clark became the director of entertainment and worked in reptile education at the theme park, which began as a roadside attraction in 1949.
He wrestled gators for five years before his next career change — snakes — in 2000, when he was hired at the Central Florida Zoo in Sanford and later became the curator of reptiles.
Some zoological associations don't think highly of using wrestling matches with reptiles as a way to educate the public, but at Gatorland, Clark said he was taught to say "thank you" to the alligator after every performance.
"I think most people like it because it does make them different than everybody else," he said. "Besides . I've gotten better treatment from alligators than people."