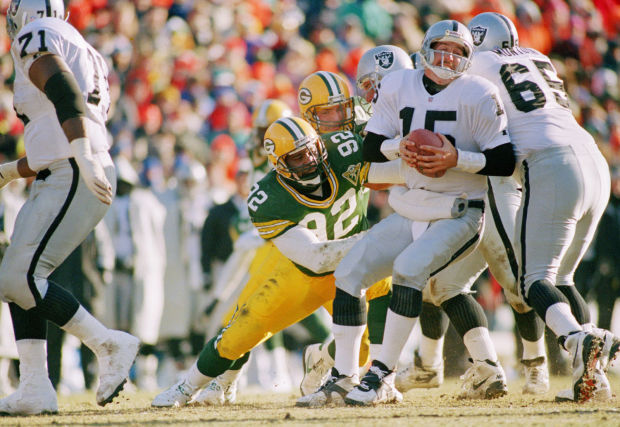 Win: Packers 28, L.A. Raiders 0
Eighth coldest game in NFL history, fourth coldest in Packers history.
Date: Dec. 26, 1993
Temperature: 0 degrees
Stadium: Lambeau Field
Attendance: 54,482
Coach: Mike Holmgren
Starting QB: Brett Favre
Regular season record: 9-7-0, .563, 3rd in NFC Central
Game notes: This game was the scene of the first Lambeau Leap. Defensive back LeRoy Butler forced a fumble from quarterback Vince Evans, which was recovered by Reggie White at the 35 yard line. White returned the ball 10 yards before lateralling it to Butler, who ran the remaining 20 yards. He then jumped into the south bleachers to celebrate with fans. The unique celebration is continued to this day.
With the win over the Raiders, the Packers clinched a playoff spot for the first time in a non-strike season since 1972. The Raiders franchise was located in Los Angeles in 1982-94.