On Thursday, the city of La Crosse has an opportunity to make an important contribution to strengthen our response to the drug and alcohol addiction epidemic we face.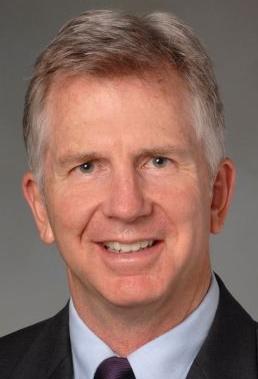 Coulee Council on Addictions is asking for a zoning change that will allow a move from its current, outdated facility on West Avenue to a new location on the 900 block of Ferry Street.
The site is within the Mayo Clinic Health System-Franciscan Healthcare campus in the Washburn neighborhood. Coulee Council on Addictions plans to construct a facility that will enable it to enhance the programs and services it offers for people in recovery, and to provide them in a healing setting that is welcoming and dignified.
Substance abuse in all forms has been identified as a priority health concern for our community. According to the COMPASS NOW 2015 Report, "La Crosse County residents ranked illegal drug use as the top issue in the community. Alcohol use ranked second and prescription drug misuse was the fourth-ranked issue. Community forum participants also felt strongly about substance abuse and ranked it as the second-biggest issue in our community. Some participants noted a lack of treatment options and others mentioned a culture that promotes alcohol use."
A new facility will enable Coulee Council on Addictions to build on its current work and provide additional support for the hundreds of individuals working every day to remain sober and drug free.
We submit that the proposed location is compatible with and even complementary to the city's vision of strengthening the Washburn neighborhood as whole. We offer these key points in support of this perspective:
Coulee Council on Addictions is prepared to make a significant capital investment, which has been adapted based on neighborhood feedback, by creating a beautiful space that will complement and expand the resources available in the neighborhood and our community.
Coulee Council on Addictions has been part of a residential neighborhood for decades. The agency's presence there has been positive for the neighborhood, and we are confident that it will continue to contribute to the health and safety of the Washburn neighborhood. In short, Coulee Council on Addictions has been a good neighbor, and will continue to be a good neighbor.
As medical providers, we are committed to improving the health of our community. We hope the Common Council will approve the zoning change. Doing so sends a message that La Crosse is willing to face the problem of addiction head on and support members of our community who willingly seek long-term recovery.