Our area will soon say farewell to a valuable resource, World Services, Inc. of La Crosse.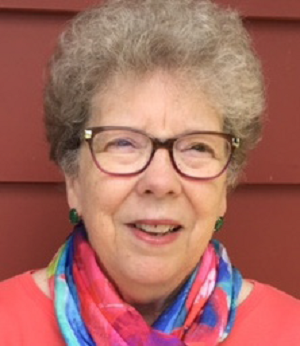 This non-profit organization has brought international connections that have fostered friendships, shared knowledge and skills between La Crosse and other communities with emerging leaders from former Soviet bloc countries. By helping to improve communities and strengthen democratic principles, World Services has promoted healthy and prosperous communities and world peace.
What was started by Sandra McCormick as a cooperative partnership between two health-care organizations and La Crosse's Sister City program with Dubna, Russia, in 2001, quickly expanded with the assistance of Mary Andersen, Maureen Jameson and Deborah Lutjen.
World Services partnered with federal government and private organizations to manage professional exchanges and provide consulting services in program development in partner countries.
World Services worked with the Open World Leadership Center to arrange visits of young professionals seeking to improve their communities and their country by meeting with professionals in communities in the United States.
The delegates selected for the visits were seeking information and ideas on specific themes important to their country. The focus of the various visits ranged from issues of Civil Society/Governance, Economic Development, Environment, Health, Human Services, Rule of Law, Culture, and women and Youth. The visits were made possible with funding budgeted by Congress.
Since opening, World Services arranged visits with more than 1,100 international visitors from 16 countries, hosted by volunteer professionals and families in 23 states. La Crosse was fortunate to have the direct assistance of World Services staff.
AAUW of La Crosse had the privilege of working with the League of Women Voters to host Open World female judges from Kyrgyzstan in 2010 as their country initiated jury trials.
In November 2016, AAUW and community members hosted legal professionals from Kosovo as their country was crafting a bill to compensate victims of domestic/sexual violence. AAUW again thanks the many professionals in our area for sharing their expertise in their part of the domestic violence network including health care, shelter, law enforcement, courts, legal advocacy, financial and material assistance, counseling and education. In May, an AAUW member had the opportunity to attend the opening ceremony to announce the adoption of Compensation for Victims of Violence established by the Kosovo legislature.
Through the direct contact with the visiting delegations, we in AAUW were inspired by the delegates' passion to learn, their curiosity, and their dedication to the future of their country and their part of the world. We benefited from their professionalism and the experiences they shared in their respective fields. We learned more about our own community and available services in addition to learning about Kosovo. We enjoyed the personal friendships and trust that grew between us. Others who have hosted various delegations have expressed similar benefits and impressions from their experience.
AAUW appreciates the encouragement, assistance and opportunities provided by World Services La Crosse in the past, and the encouragement to continue hosting delegations with the help of other agencies in the United States.
Kudos and thanks to Sandra McCormick, Maureen Jameson, Mary Andersen and Deborah Lutjen for the work they did to forge international friendships through direct contact with individuals sharing skills, experiences and expertise.