During the week of Nov. 12-18, the La Crosse Community Foundation joins the other 780 community foundations across the country in celebrating National Community Foundation Week. It is a time to highlight and raise awareness about the increasingly important role of community foundations as philanthropic organizations that foster local collaboration and innovation to address and tackle our communities' challenges. Most people do not know what the La Crosse Community Foundation is or does, but the odds are, everyone in our community has been impacted by the La Crosse Community Foundation.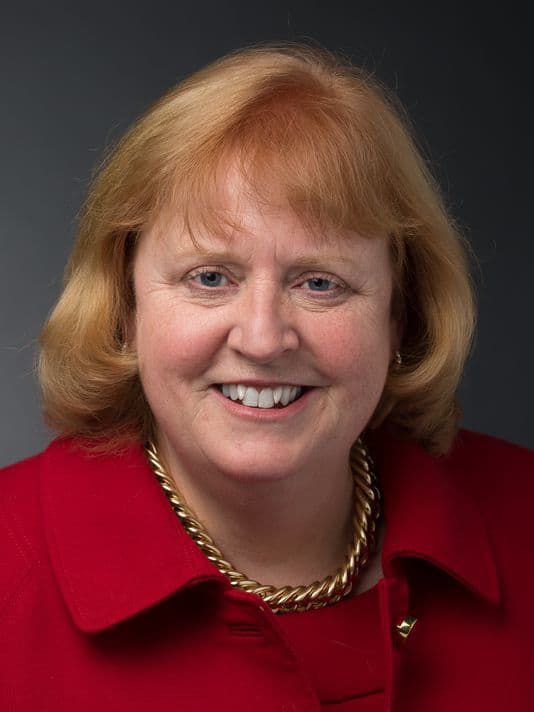 The first community foundation was established 100 years ago in Cleveland, Ohio. La Crosse residents followed suit only a decade later and formed the La Crosse Community Trust, now known as the La Crosse Community Foundation, with the purpose of enhancing the quality of life in the greater La Crosse area for all its members.
All community foundations share the goals of serving donors, non-profit organizations and their communities. A community foundation directly impacts lives, finds and funds solutions to the most challenging social problems and advances promising and leading-edge opportunities that benefit our community. The La Crosse Community Foundation brings donors and communities together and unites efforts and initiatives to help this place that we call home to grow and flourish.
So far this year, thanks to our donors, La Crosse Community Foundation has awarded nearly $2.5 million in grants and scholarships, and at least another $500,000 will be granted before year's end. More than 165 local students were awarded scholarships, totaling just under $250,000, providing access to higher education and helping these students realize their future goals and dreams.
This past year, the La Crosse Community Foundation led social change by providing significant leadership and investment along with our partners in the Coalition to End Homelessness to tackle the complex issue of homelessness in our community. We achieved remarkable successes and outcomes by providing housing and services to homeless Veterans, those who were chronically homeless, including those from Tent City, and homeless youth through the Host Homes program. A new "sprint" to address family homelessness is actively underway.
The La Crosse Community Foundation made hundreds of other grants on behalf of our generous donors. Grants were made to advance and support the arts; address hunger and food security; improve community safety; support and promote mental health and AODA initiatives and services; and preserve the environment and natural resources that make the Coulee Region so very special. This is just a sampling of the La Crosse Community Foundation's extraordinary granting and influence.
As we enter the giving season, I know that people are looking to give back to the community that they have been a part of and that has supported them and their loved ones. The La Crosse Community Foundation ensures that heartfelt giving — however and whatever one chooses to give — will have an impact. Notably, an impact that is lasting and sustainable and will make a profound difference now and for generations to come.
Until recently, after decades of working in education, I believed that the only way I could ever be a philanthropist was if I won the lottery. I discovered that is simply not the case.
We have hundreds of philanthropists, from every walk of life among us, giving whatever amount of time, talent and treasure they can. This includes individuals, families, organizations and businesses who are giving to support and advance ideas, programs and initiatives that benefit our community members and neighbors. The La Crosse Community Foundation provides trusted resources to support and enable them to realize their philanthropic goals, including how to leave a legacy for this fine community that lives well beyond their lifetime.
A gift to your local community foundation is truly an investment in your community's future and in making life better for so many. As we like to say at the La Crosse Community Foundation, all gifts are "For Good. Forever."