There's no shortage of people who wish to share their thoughts about the "Hiawatha" statue in La Crosse's Riverside Park, as you'll see from the reader contributions elsewhere on today's page.
But to find a solution about the statue's continued place in our community, we truly need a willingness to listen.
Since 1961, the 25-foot statue has had an honored spot in Riverside Park overlooking the confluence of the Mississippi, Black and La Crosse rivers.
Fans of the statue say it honors our Native American heritage, and they staunchly defend the artist as someone who was nothing but respectful toward Native Americans. No one is questioning the artist's intent.
But critics emphasize that times change and cultural acceptance does, too. There was a time when comedians made careers out of poking fun at drinking problems and mental illness. Today, neither are considered amusing.
Complicating matters is that, regardless of how kitschy the statue may appear today to some people, it is a piece of art.
Should the Hiawatha statue remain in Riverside Park?
That's why La Crosse's Arts Board is looking at the issue. As board member Dick Record said during a recent hearing: "I'm not sure how you erect art — whether you hang it on the wall or put it in the park — and expect to please everybody, because that ain't gonna happen … The artist did it with great intent, and I don't know if we should have the ability to control that, because you're controlling creativity, and I don't think that's a great idea."
Another fair point comes from Shaundel Spivey, chairman of the La Crosse Human Rights Commission, who asked: "Why is just the thought of it being taken down, remodeled and reframed hurting so many people's feelings who it doesn't even represent?"
Of course, anything that has been around for more than a half-century, taking up a visible spot and serving as the backdrop for countless family photos, is bound to have sentimental value to some. Think how people reacted when the World's Largest Six-Pack got new beer labels.
Clearly, there won't be a solution that makes everyone happy — and maybe that's asking too much.
But it's not asking too much to involve more people and other cultures — especially the Ho-Chunk who are indigenous — in discussions of the best ways to go forward.
As a group dedicated to facilitating the elimination of racism and other forms of institutio…
This should be the start of valuable, ongoing discussions that lead to increased sensitivity about cultural diversity on this and many other issues facing our community.
And such discussions will only engender understanding if there's less defensiveness about what has been and more understanding about what should be.
No one is questioning artist Anthony Zimmerhakl's motives or his genuine interest in honoring Native Americans with this statue.
We shouldn't have monthly referendums on removal of public art, either.
But "Hiawatha" has been discussed for years by people who either wish to preserve it at all costs or tear it down immediately.
As a community, we must make sure that more voices are part of the conversation.
---
The Tribune's entire A-to-Z look back at La Crosse area history
Ace Telephone Association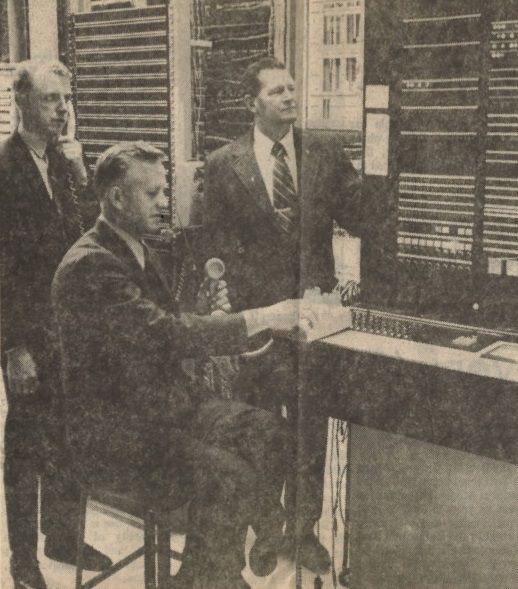 A G Cooperative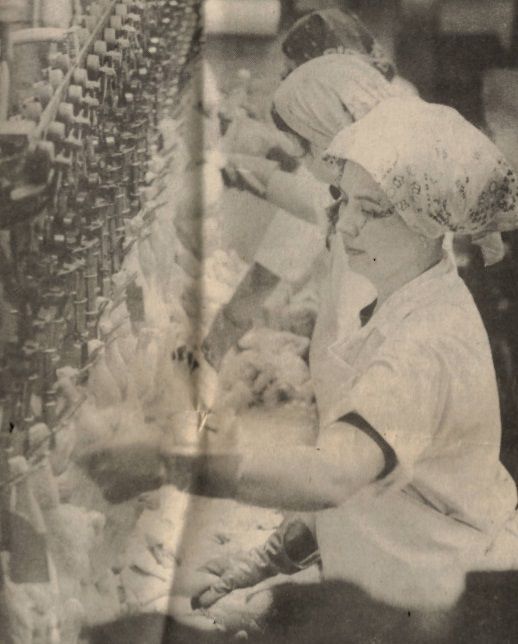 Allen's department store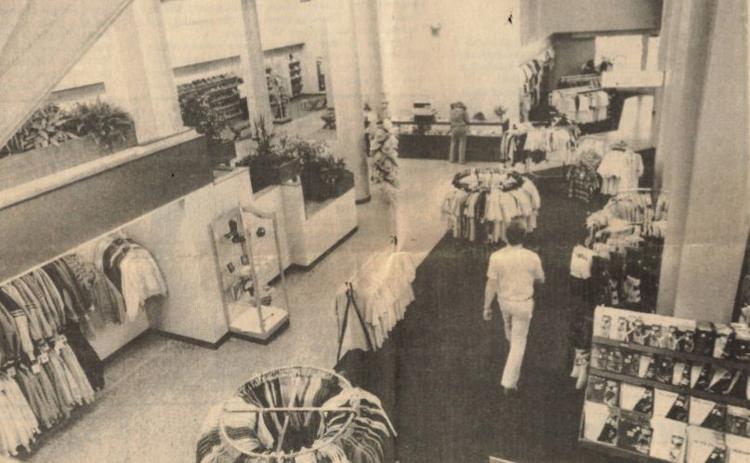 Alley Kat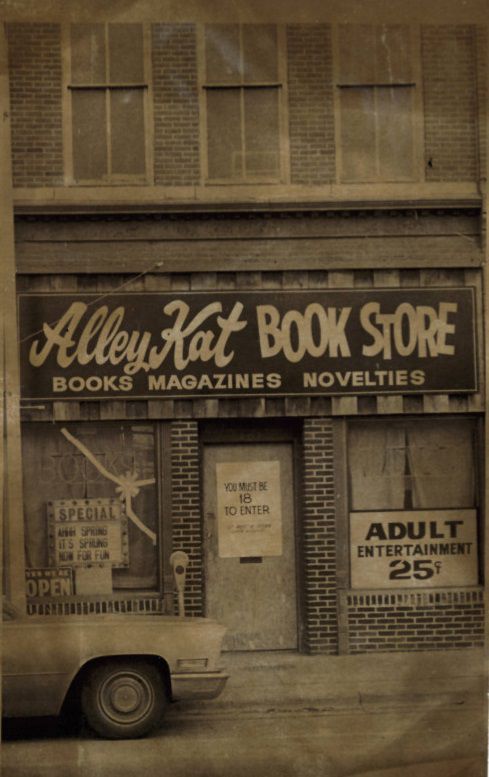 Allis Chalmers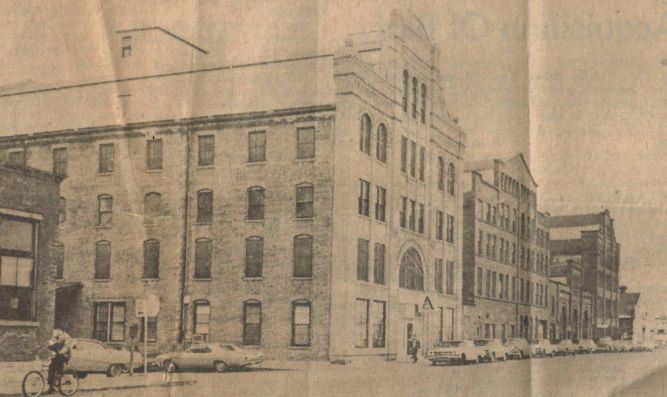 Amtrak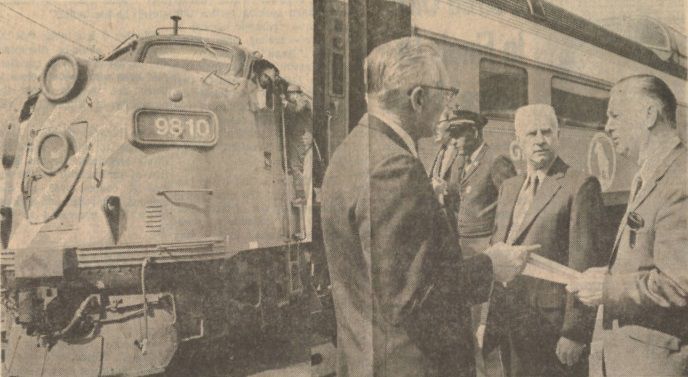 Ardie's Restaurant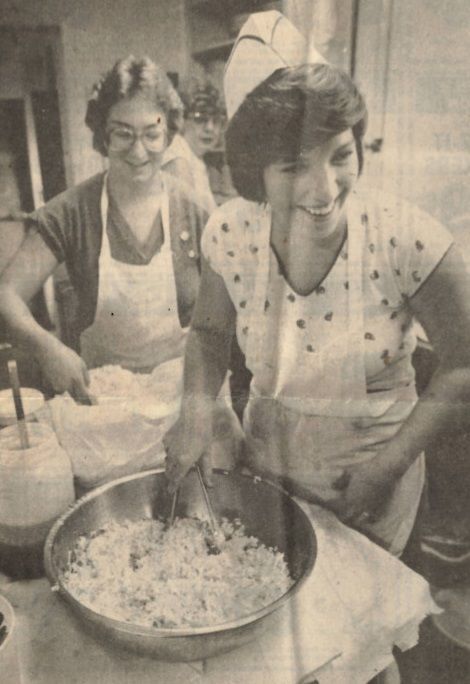 Arenz Shoe Co.
Ashley Furniture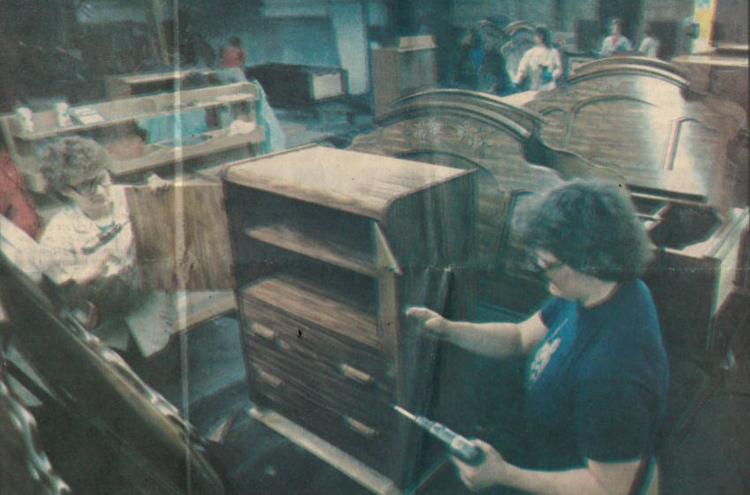 Auto-Lite

Bartl Brewery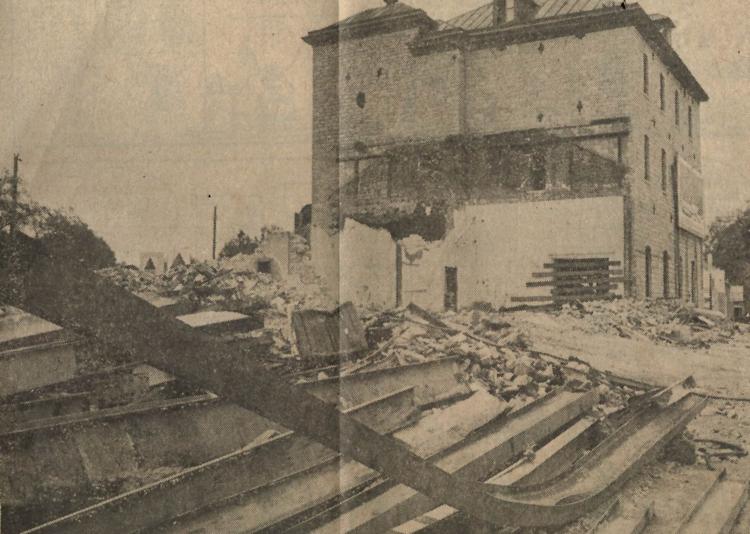 Barney's Cheese Factory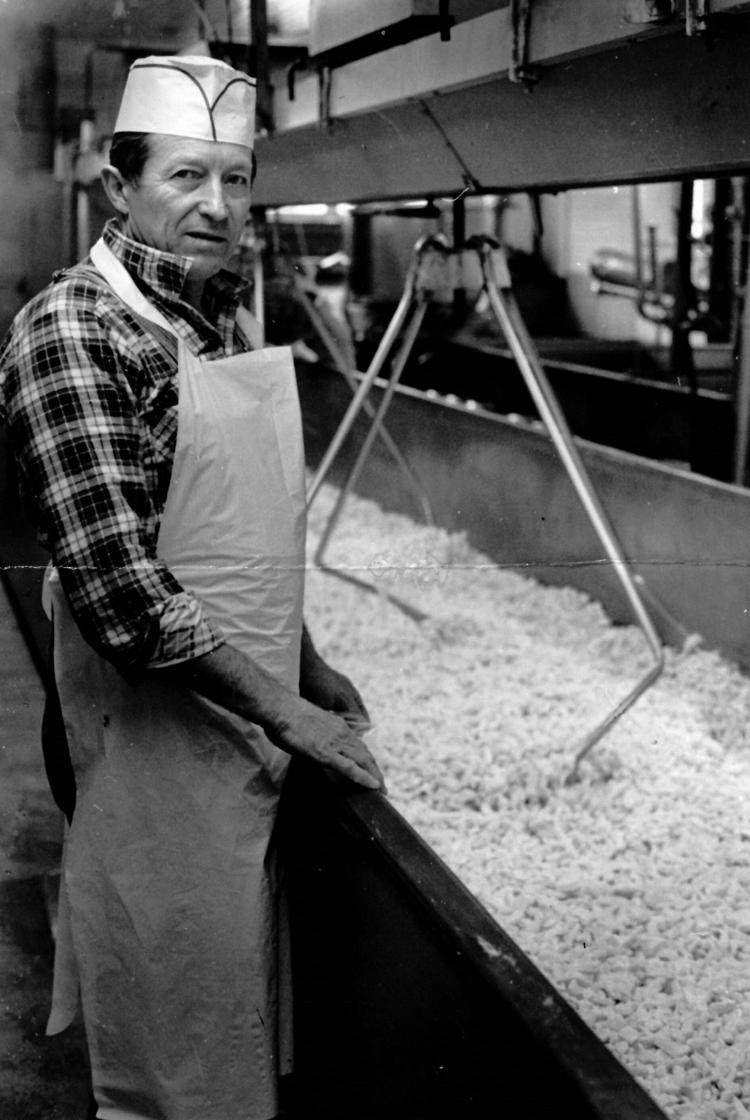 Baus Catering Service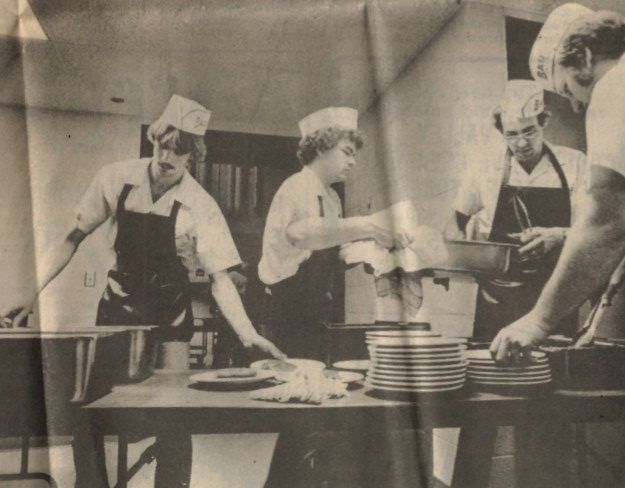 1976: Ben Franklin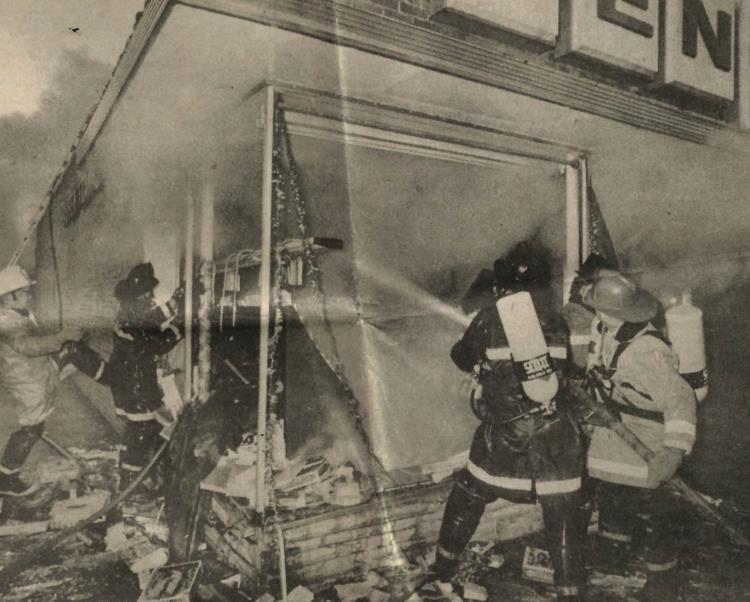 1971: Behind the Brewery Gallery
1962: Bell Discount Store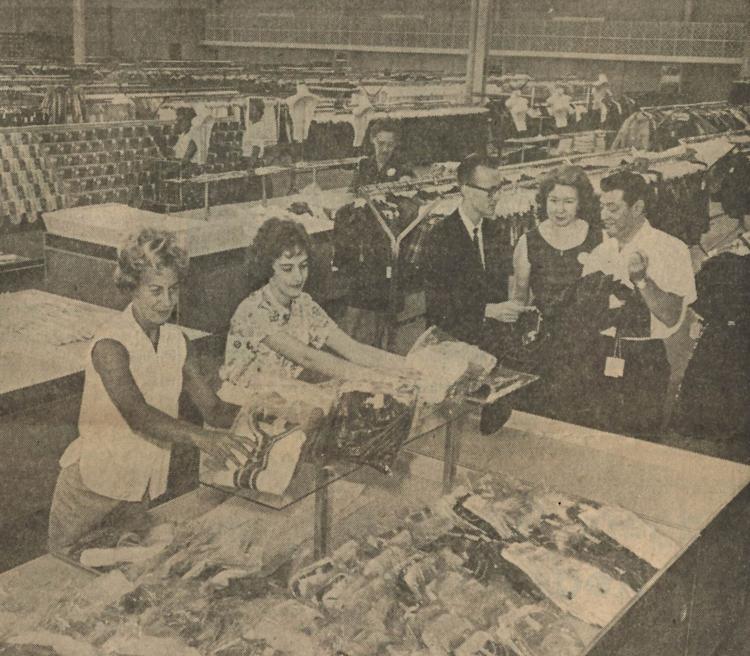 1977: Bert's Magic and Fun Shop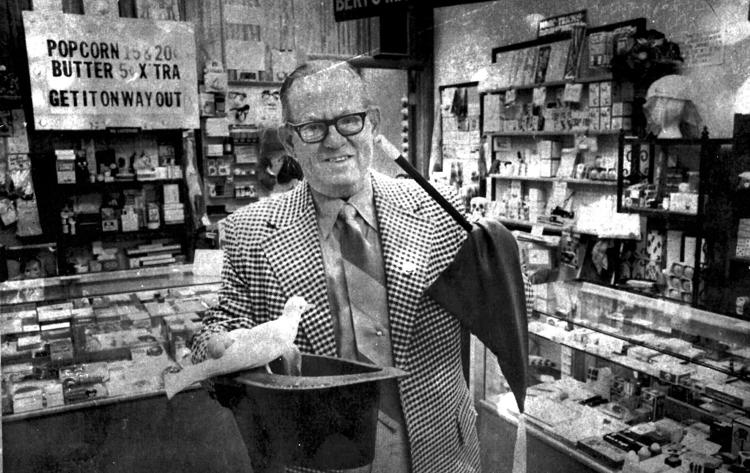 Blue Tiger Lounge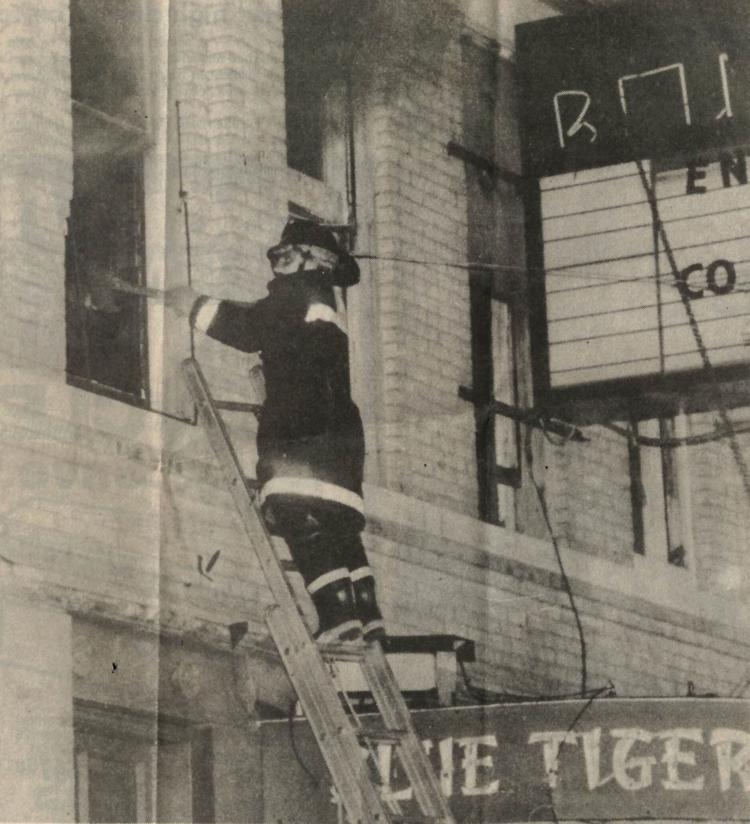 Big River Cattle Co.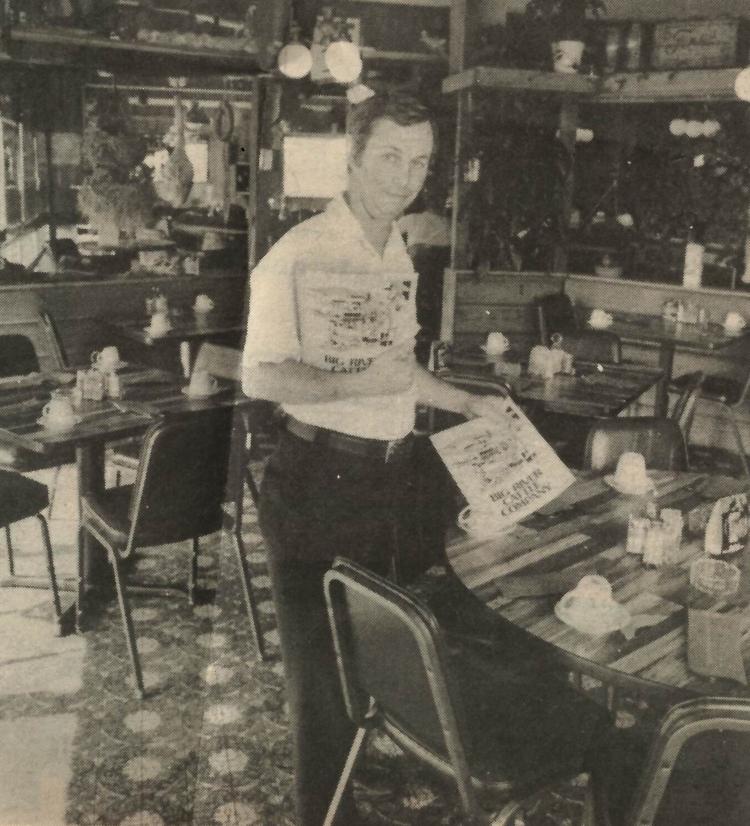 Big Dipper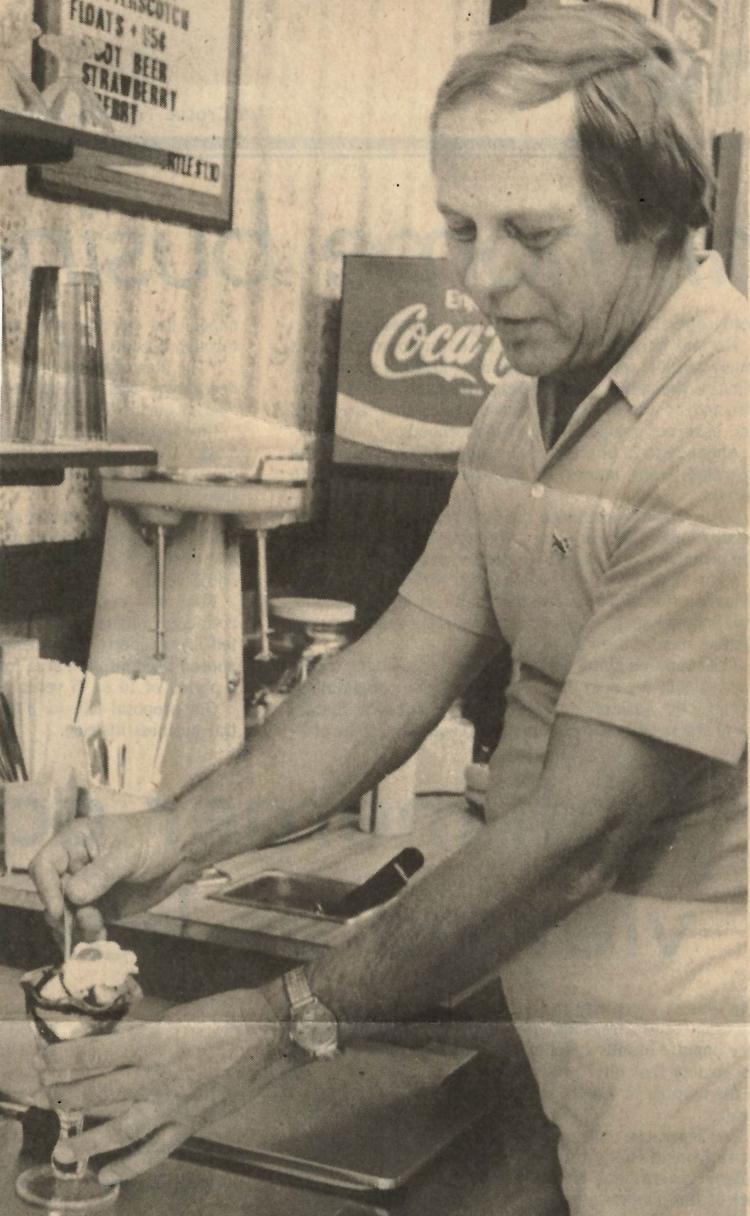 Bon Appetit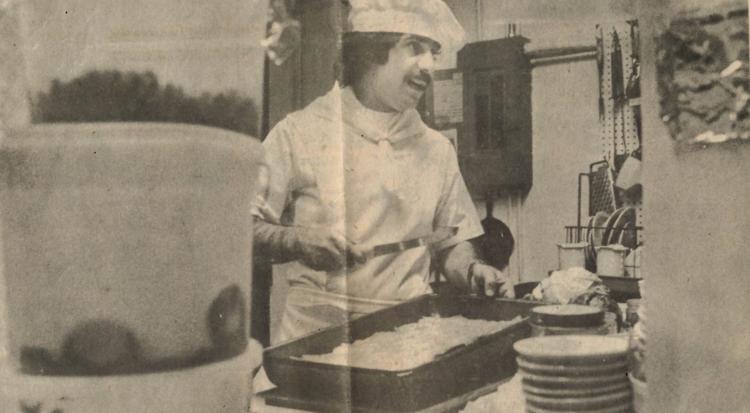 1975: Bodega Lunch Club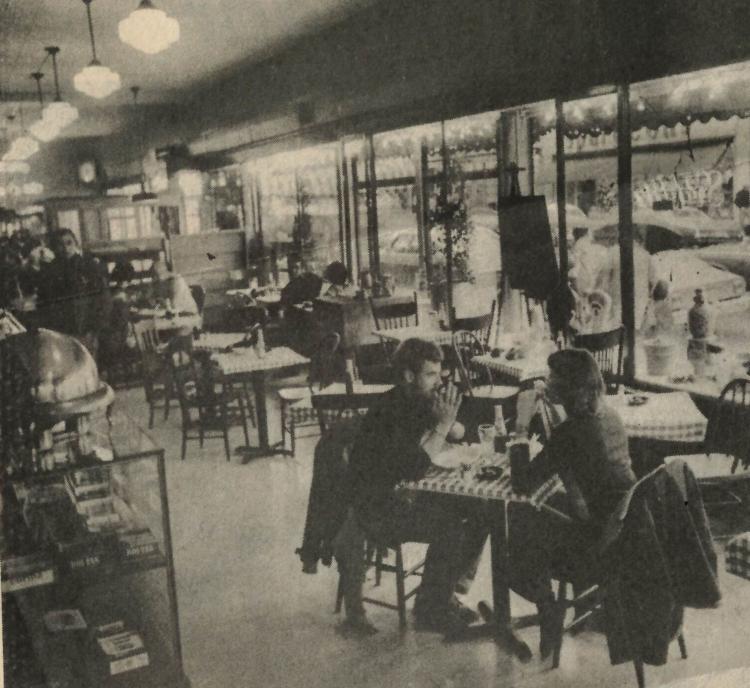 1973: Book Exchange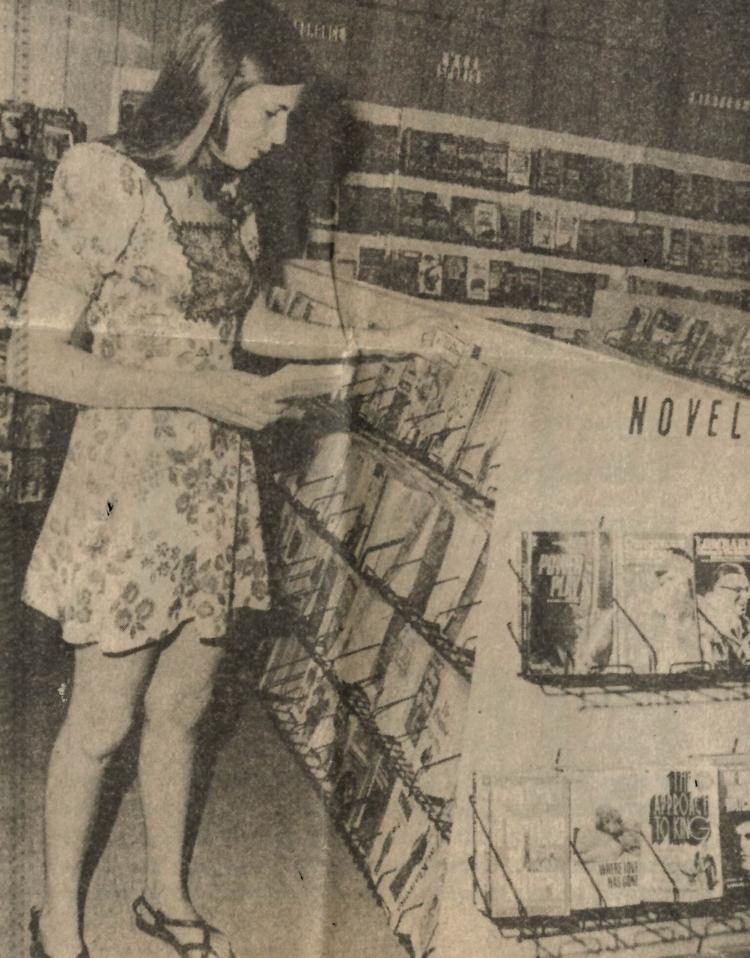 1923: Borgen's Restaurant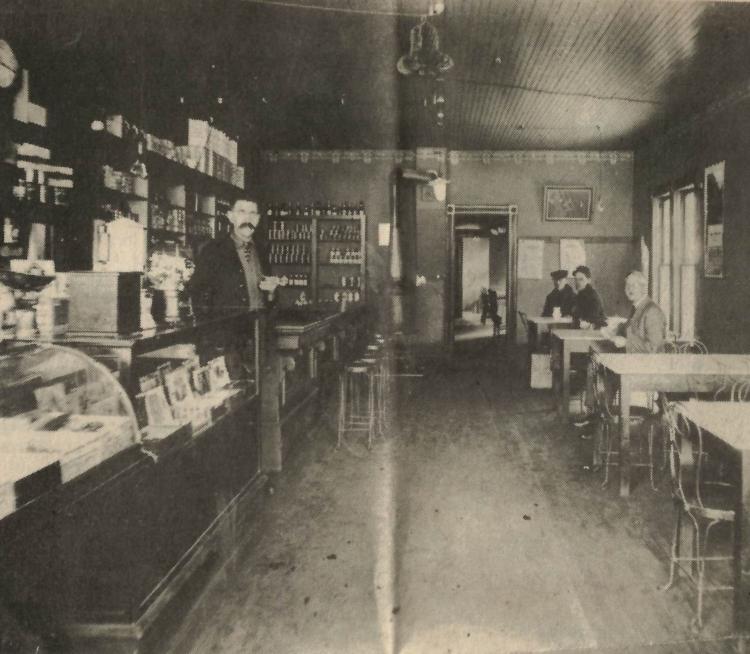 1971: Bridgeview Plaza Shopping Center
Bridgeman's Ice Cream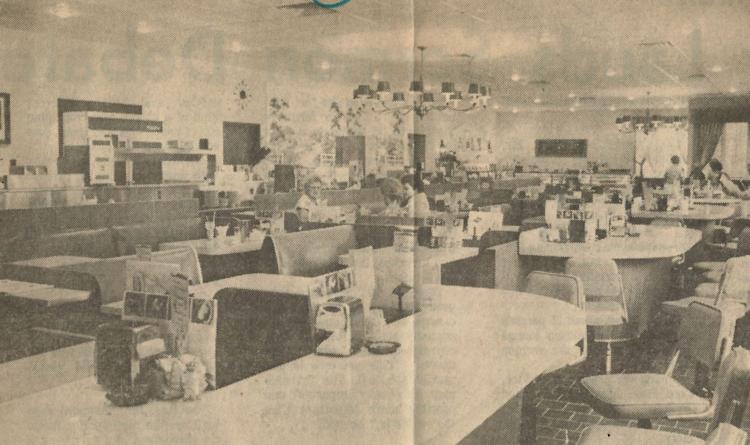 1985: Century Telephone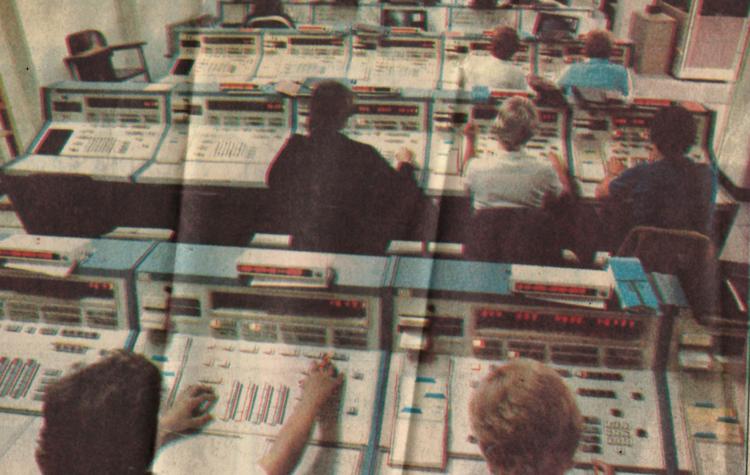 Circus Supper Club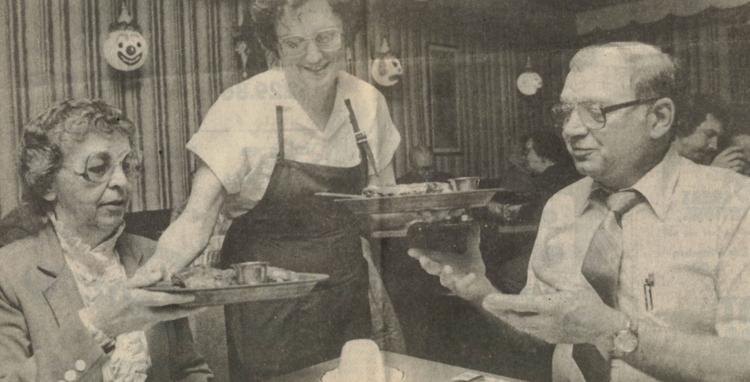 ComputerLand
Cavalier

Chop House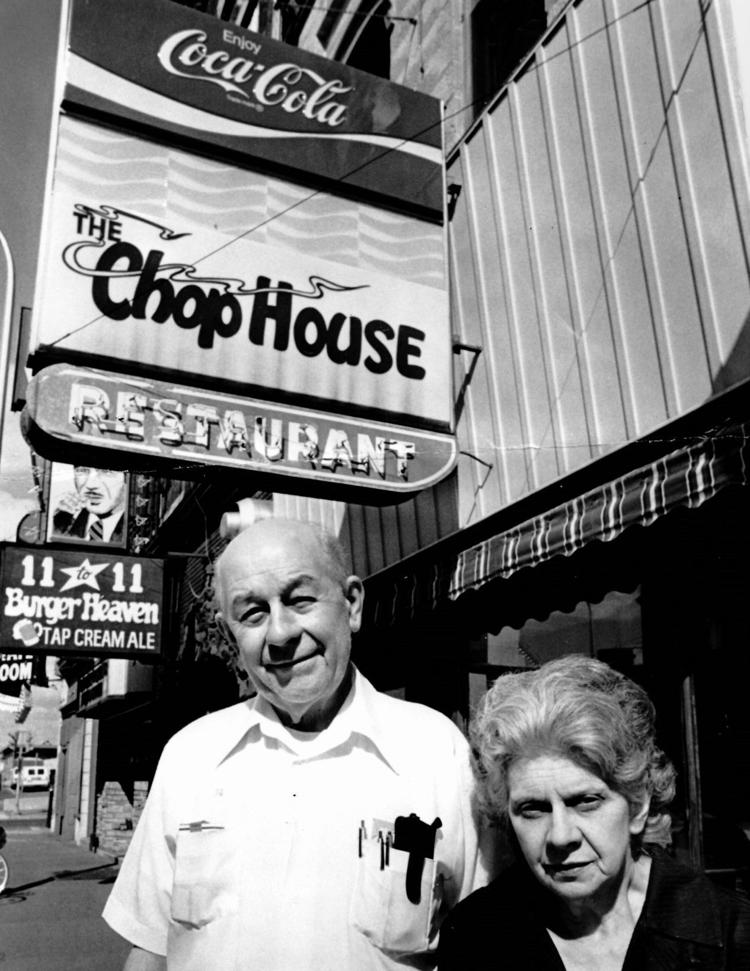 1979: Carriage House of Fashion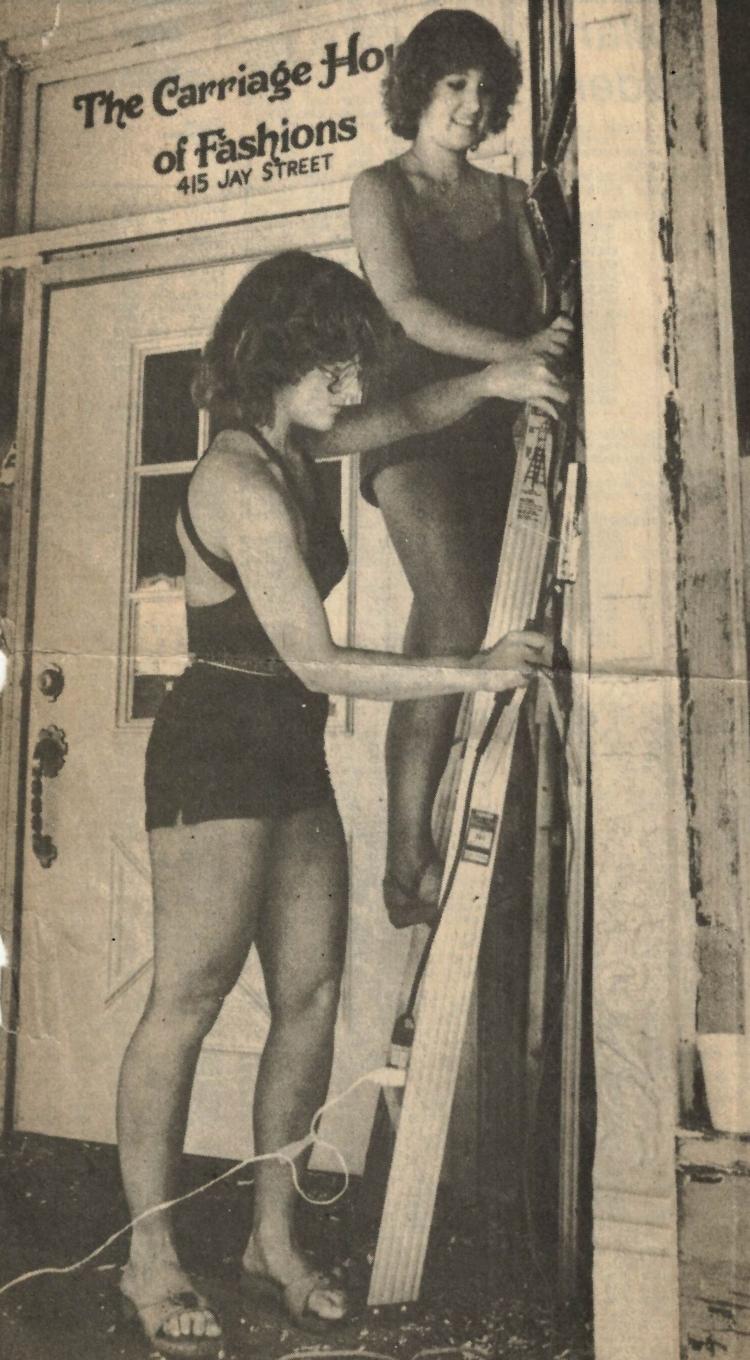 Cheddar 'n Ale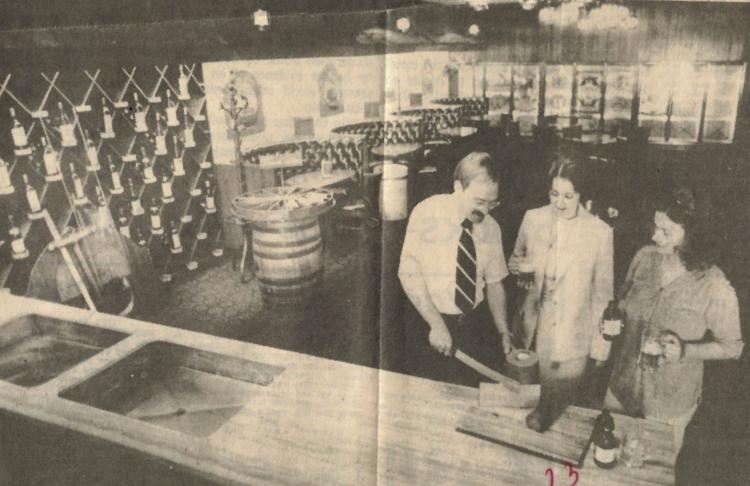 Clothes N' Counter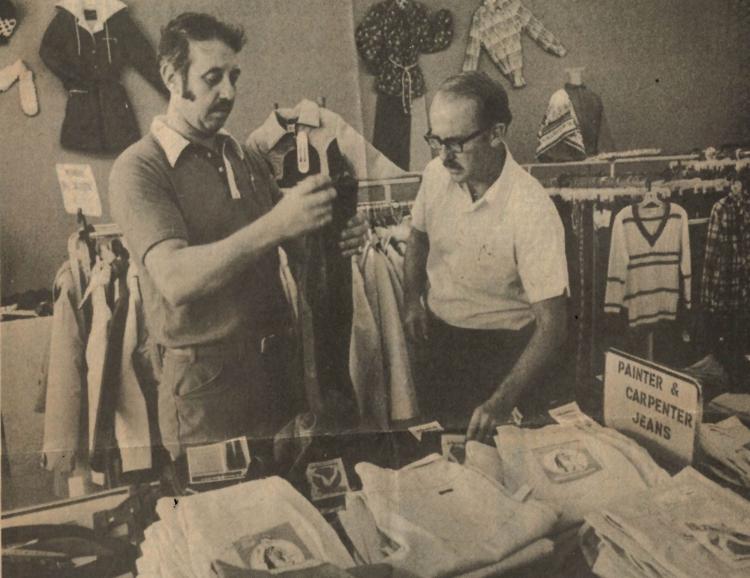 1974: Caravel TV Sales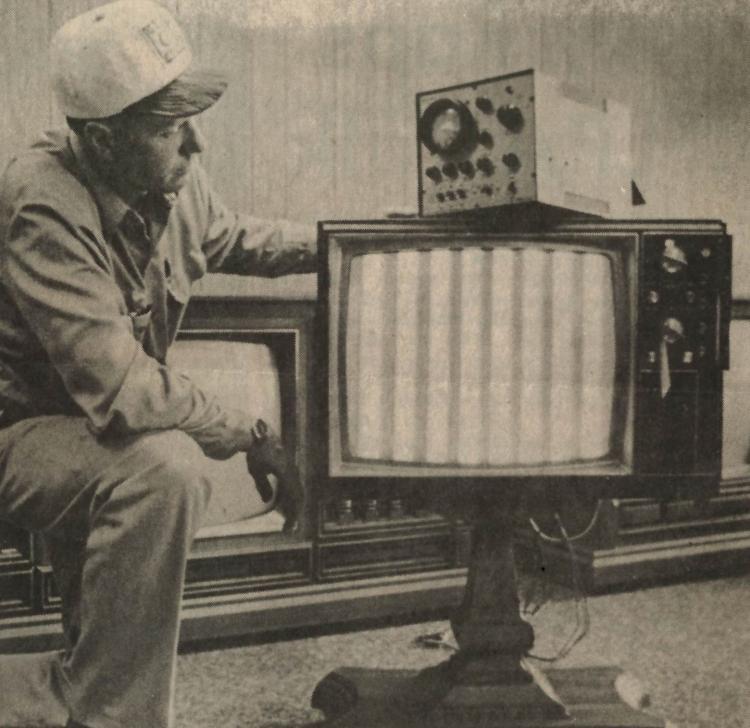 1973: Coney Island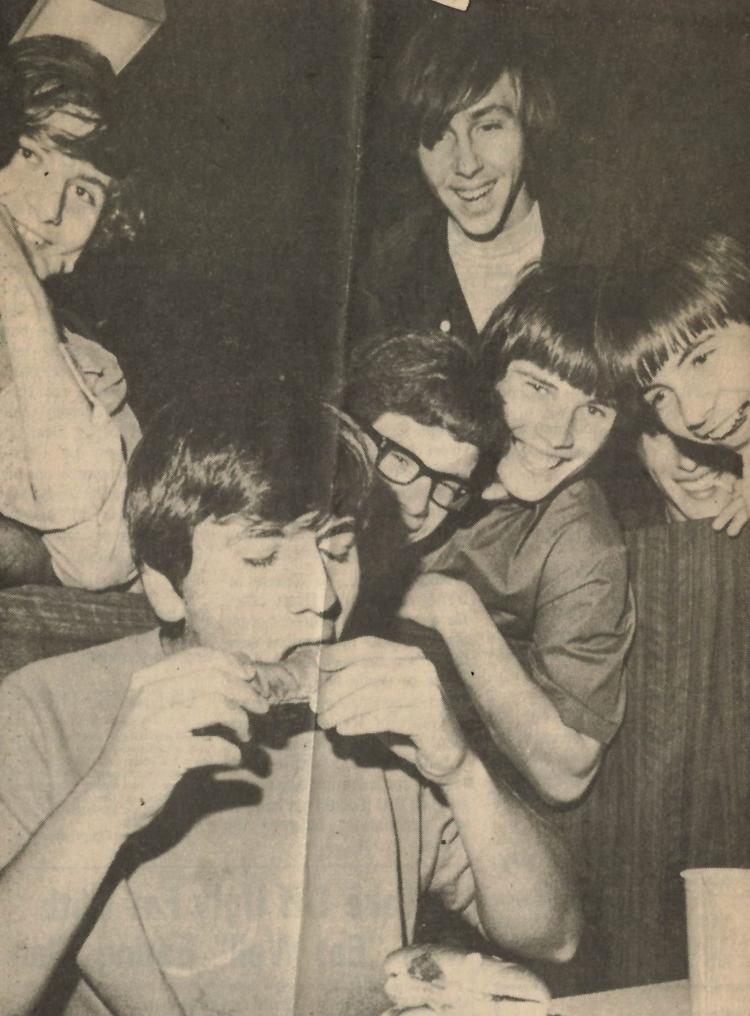 Coulee Golf Bowl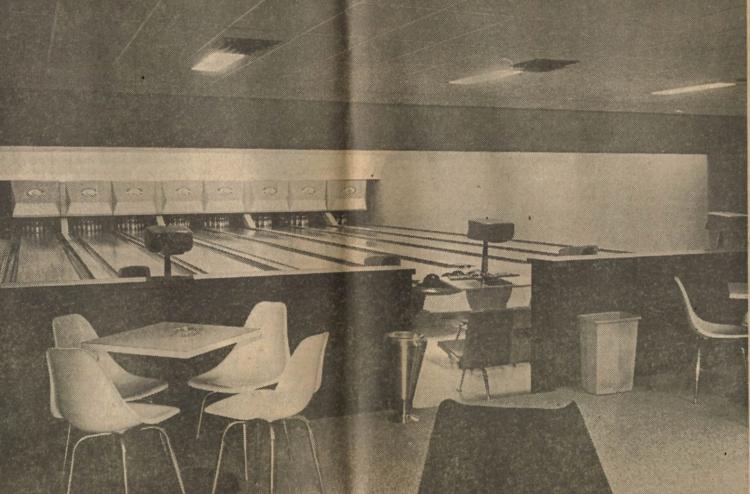 Coulee Bank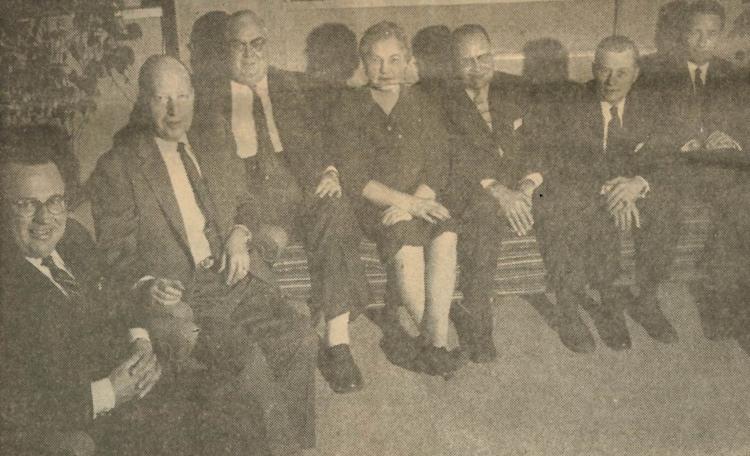 Coast-to-Coast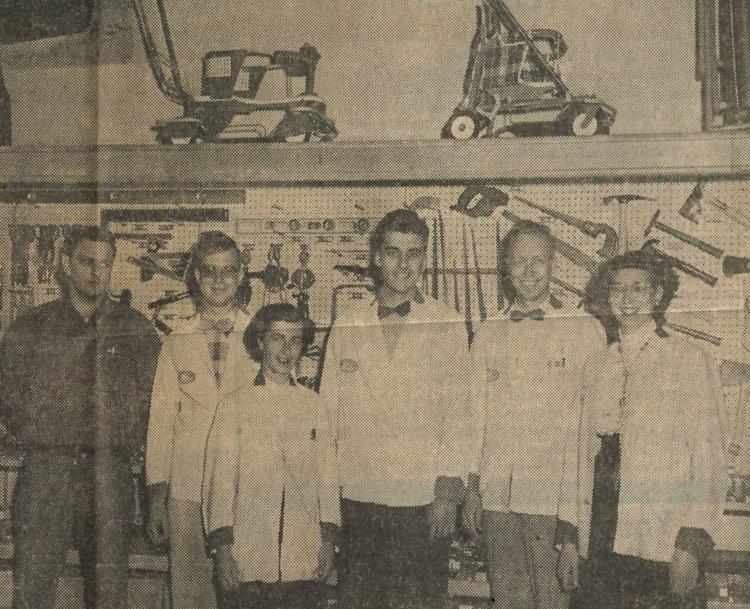 1954: Crescent Jewelers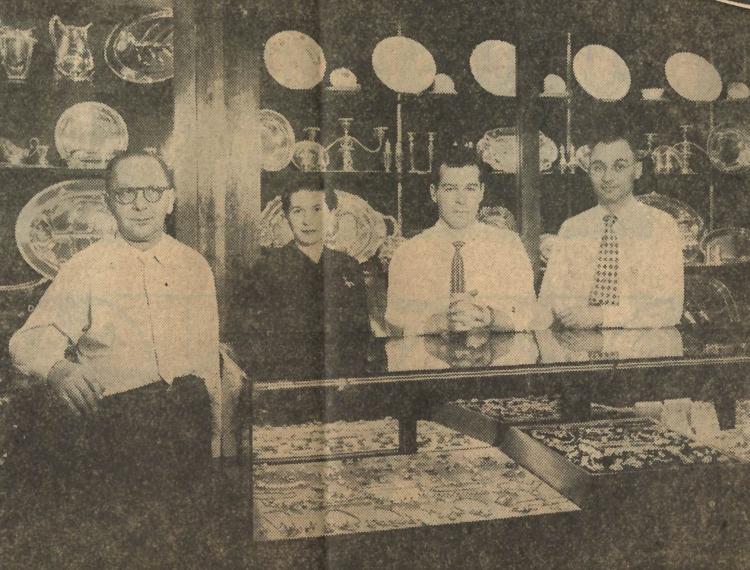 1954: Community Camera Center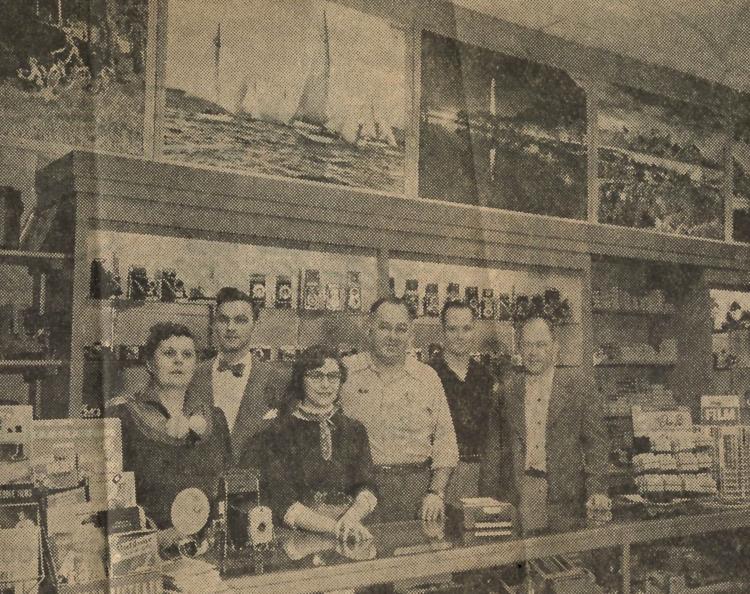 Cub Foods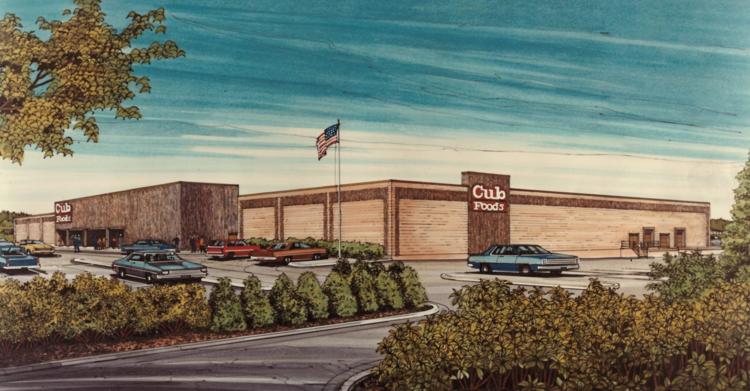 Don's Seldom Inn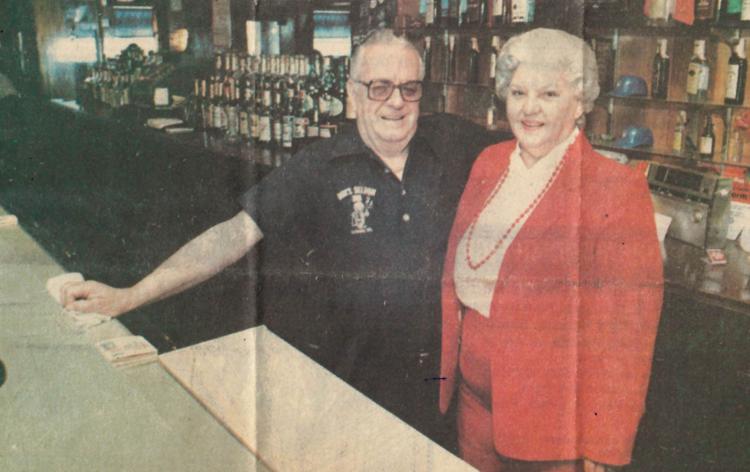 Dee's Gasoline Alley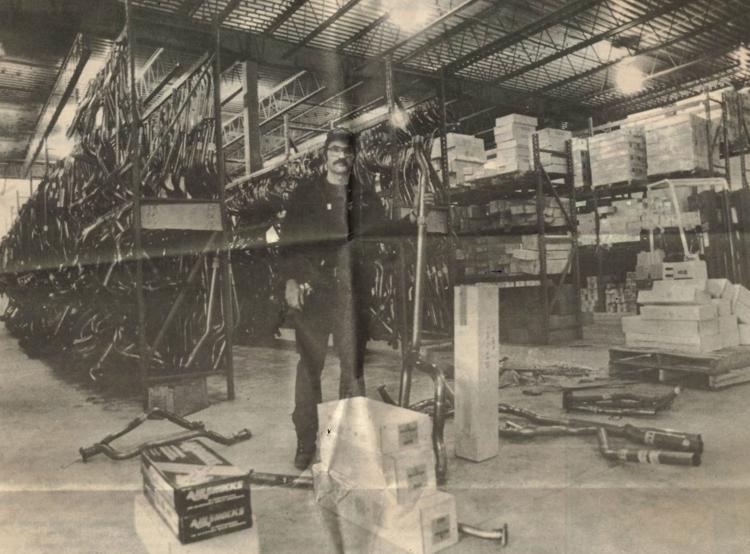 Dairyland Power Cooperative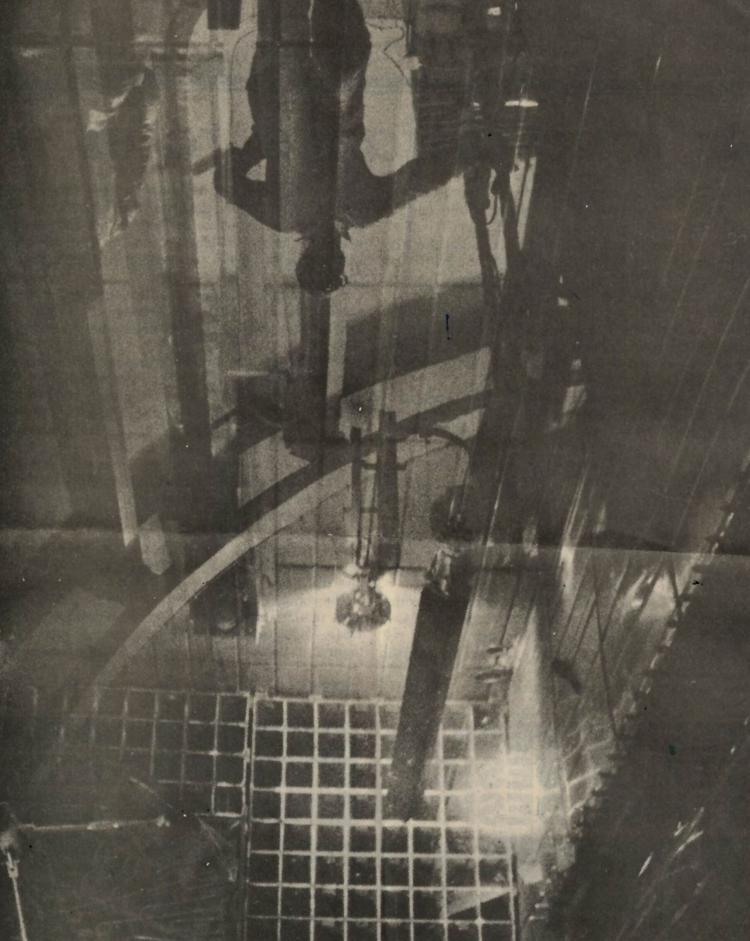 Dad and Lad's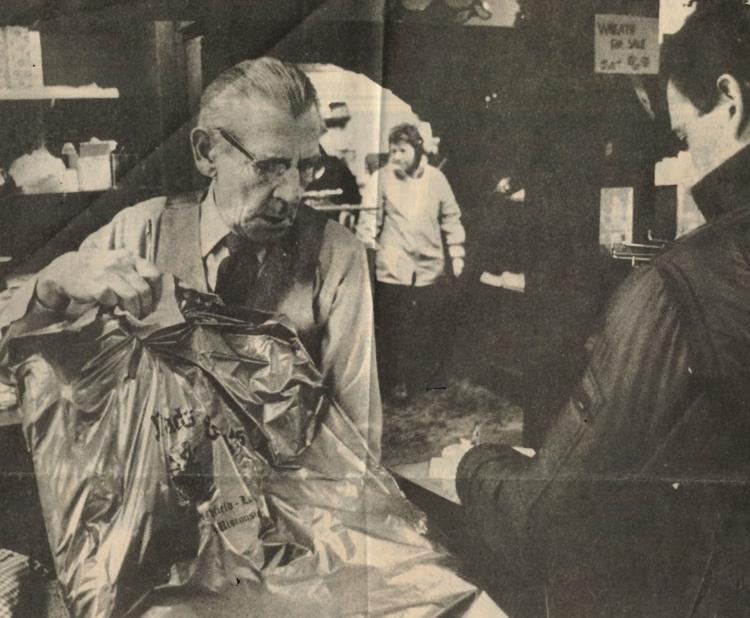 1982: Dayton's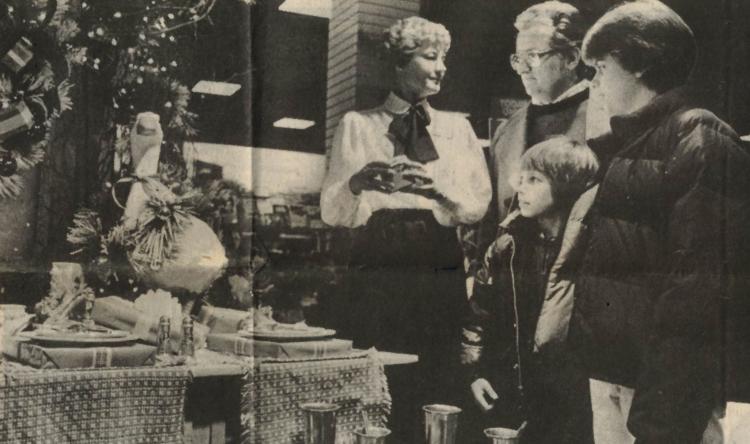 1982: Drugan's Supper Club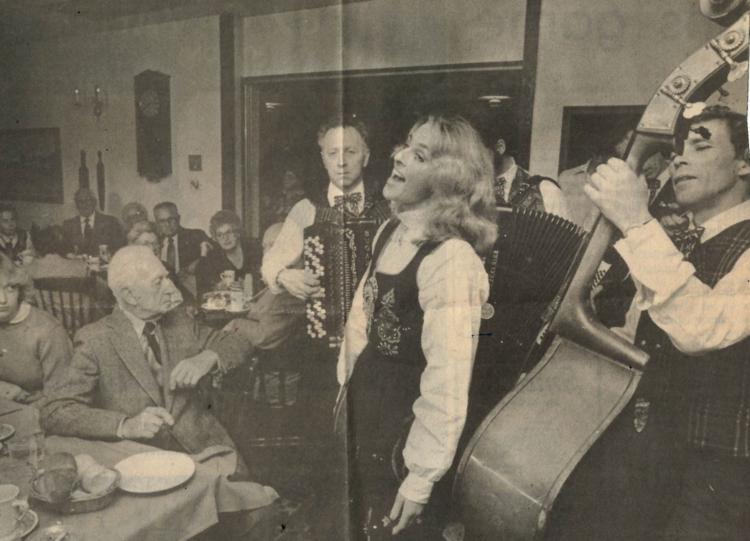 Danny's House of Music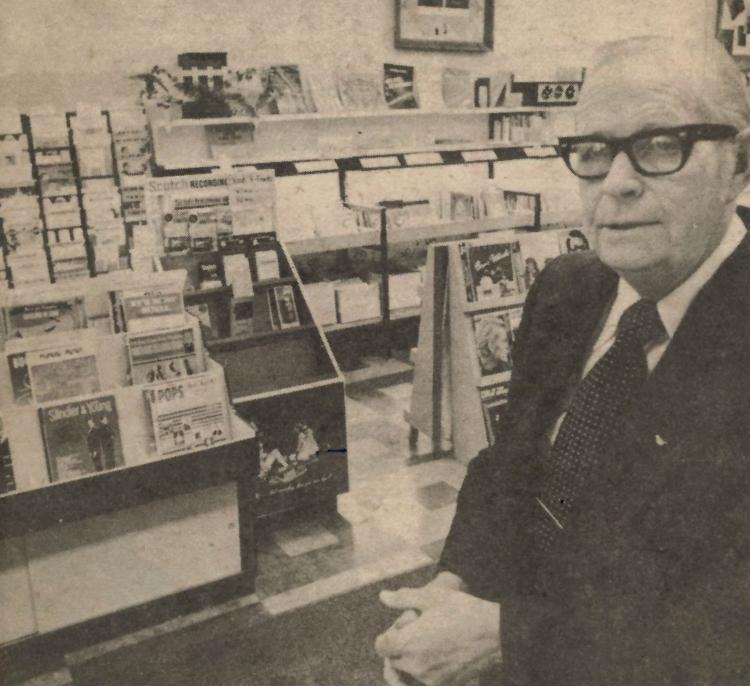 Dartmouth Clothiers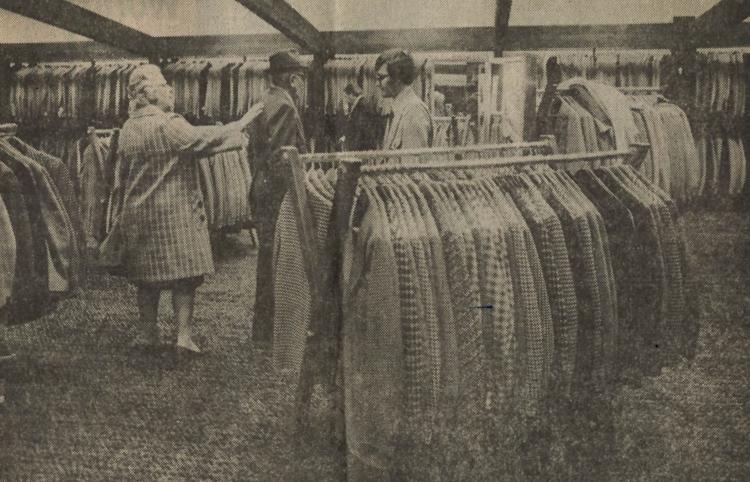 1965: Dog House Restaurant

Dahl Ford

Ernie Tuff Museum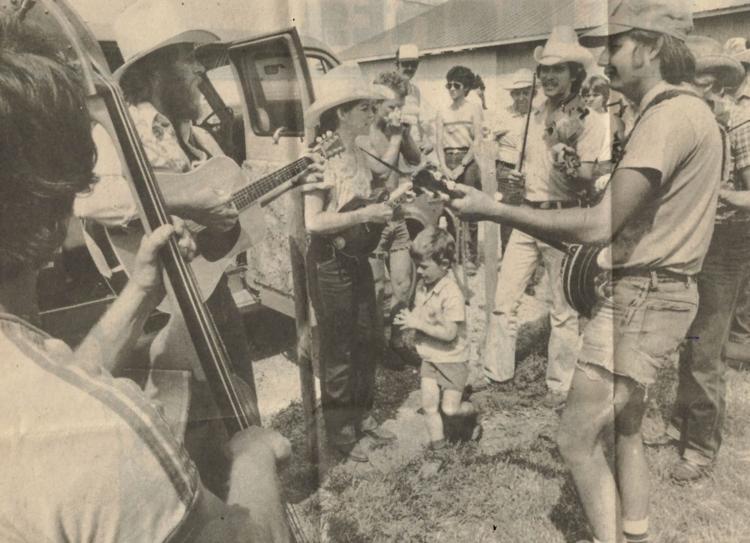 Elite Restaurant and Candy Shop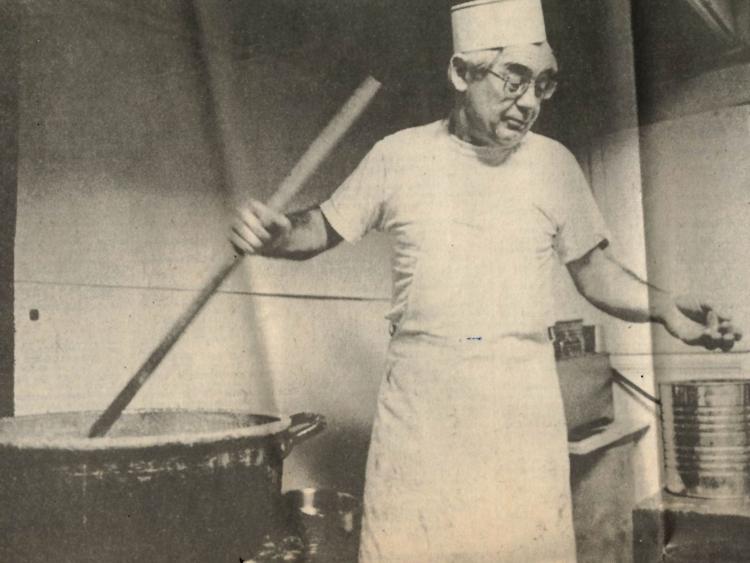 Ed Sullivan's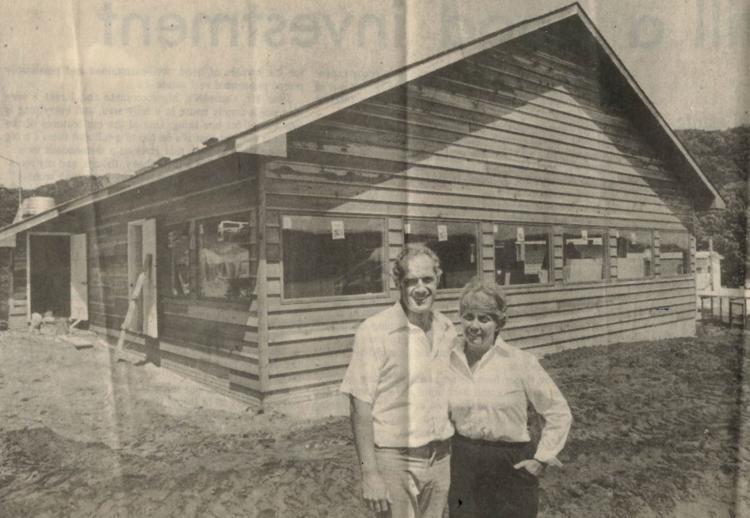 Esteban's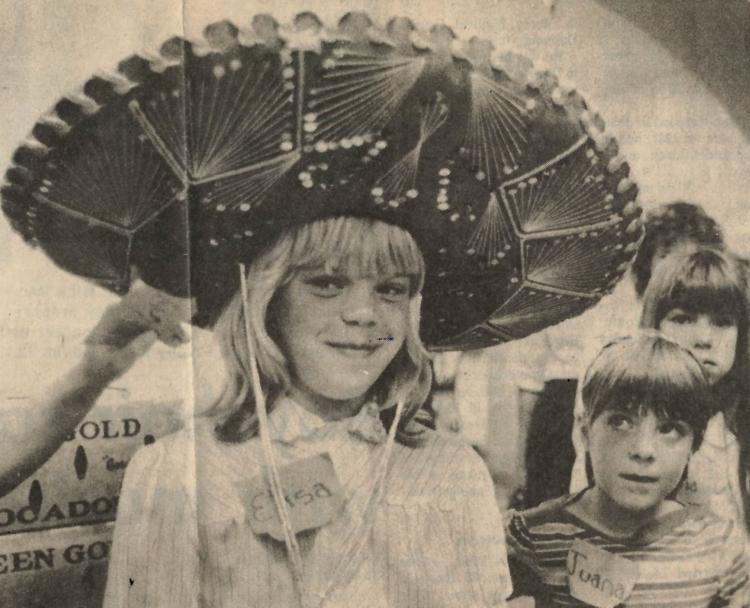 Eversole Motors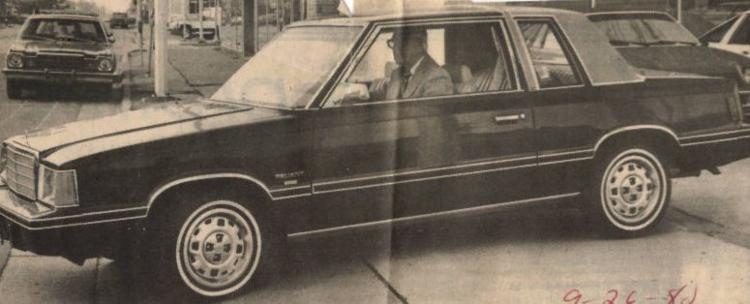 Exel Inn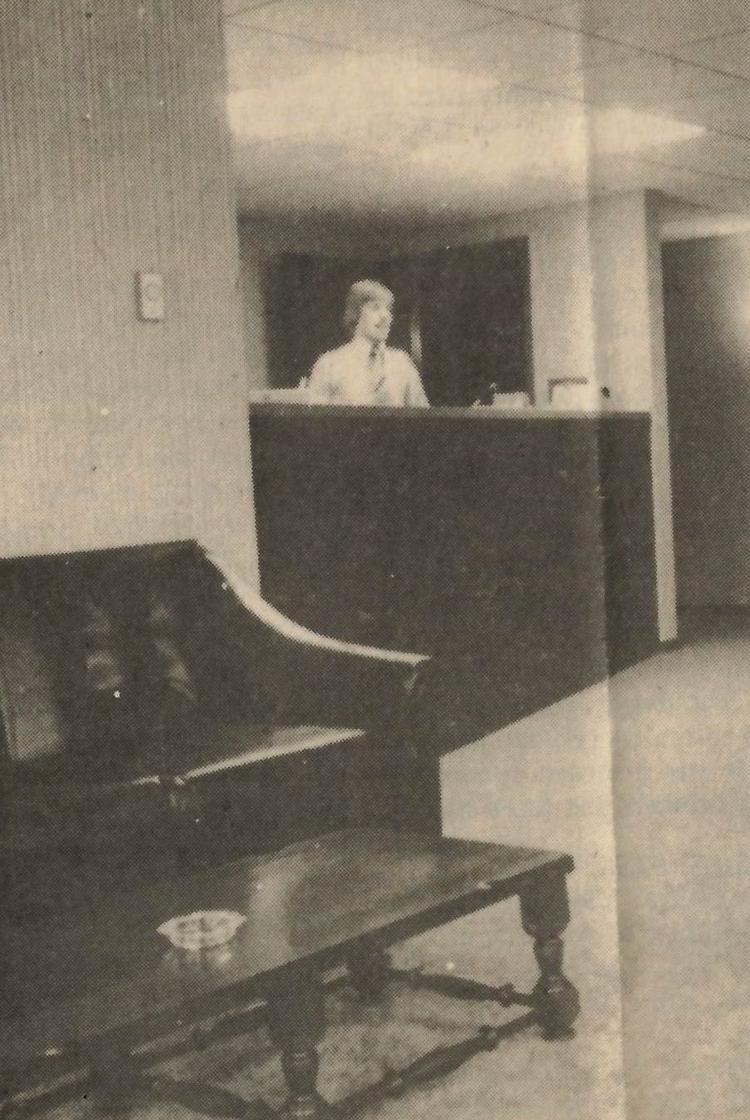 Edwards China Shop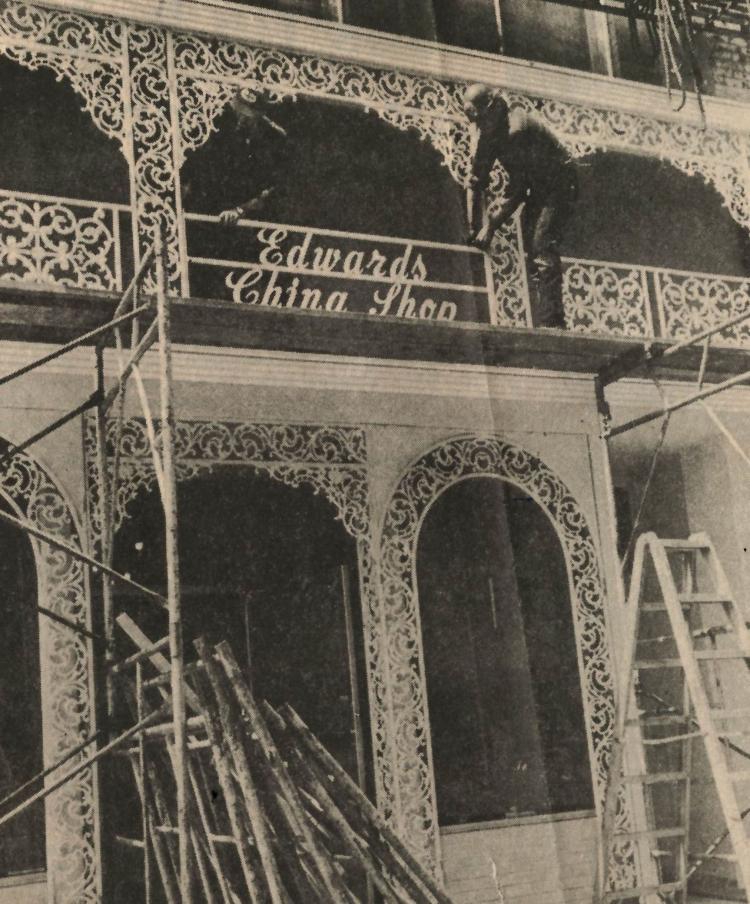 Embers Restaurant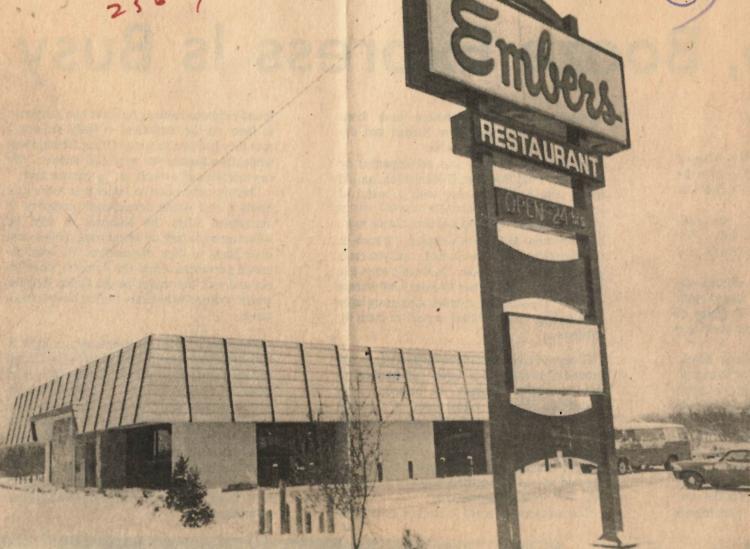 1965: Ellickson Studio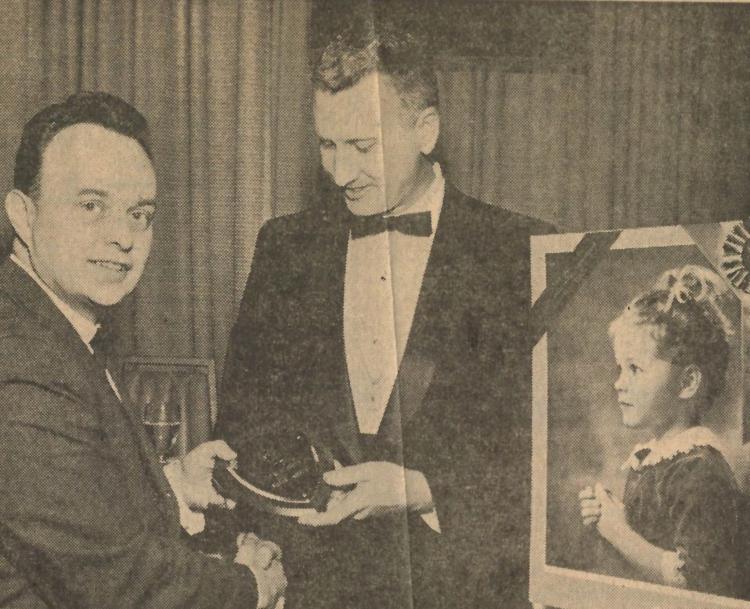 Exchange State Bank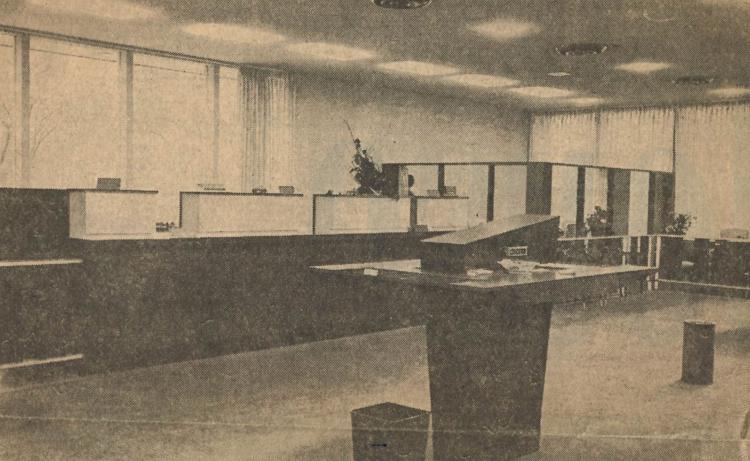 1954: Estell Tall Fashions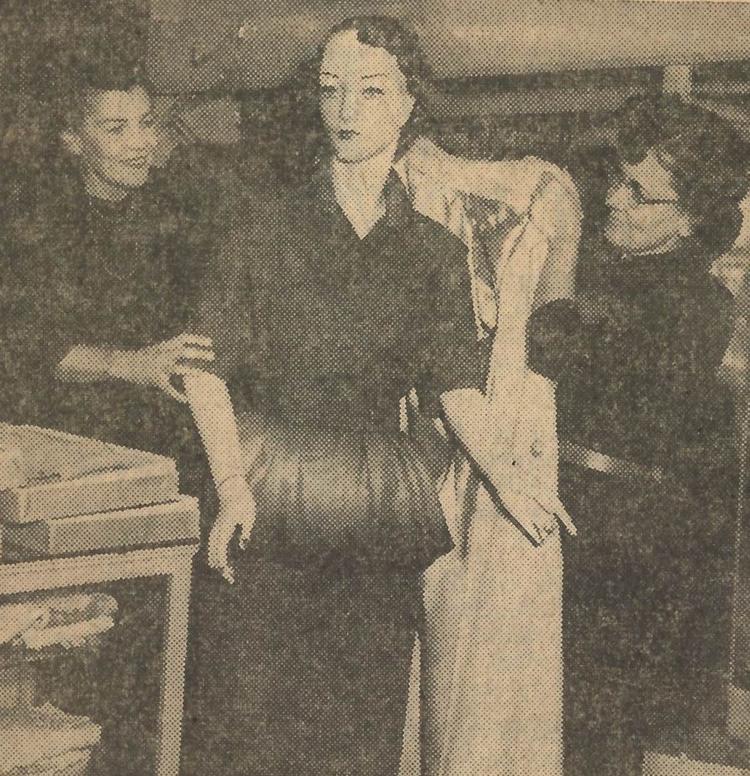 Elfman Marine and Motors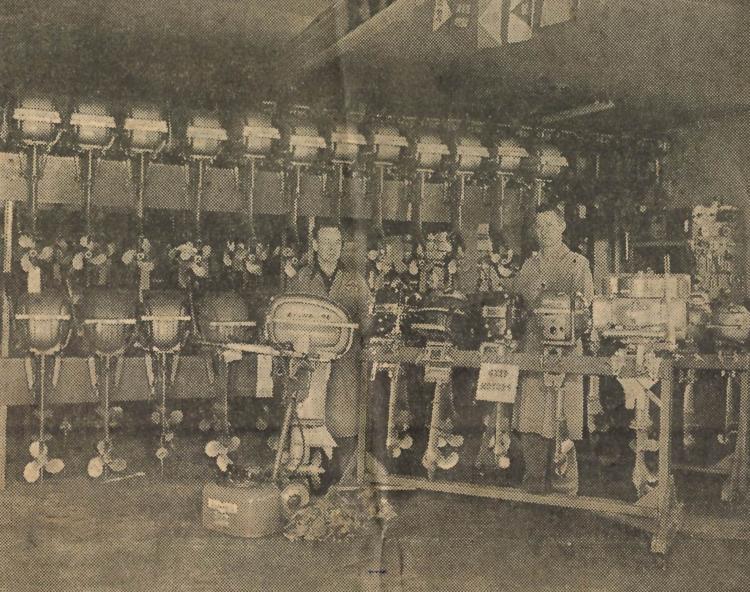 Factory Outlet Mall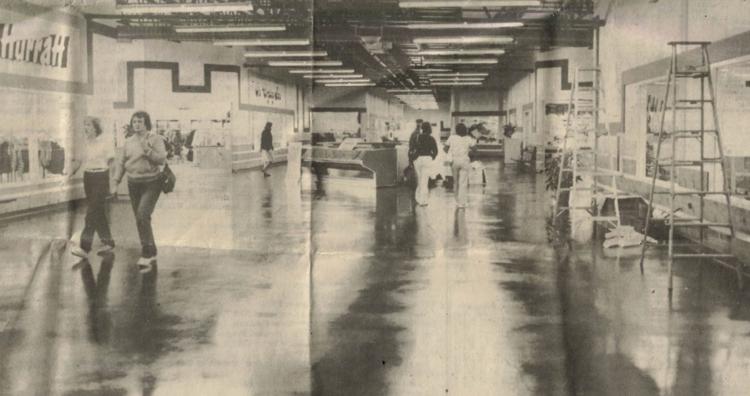 Farm & Fleet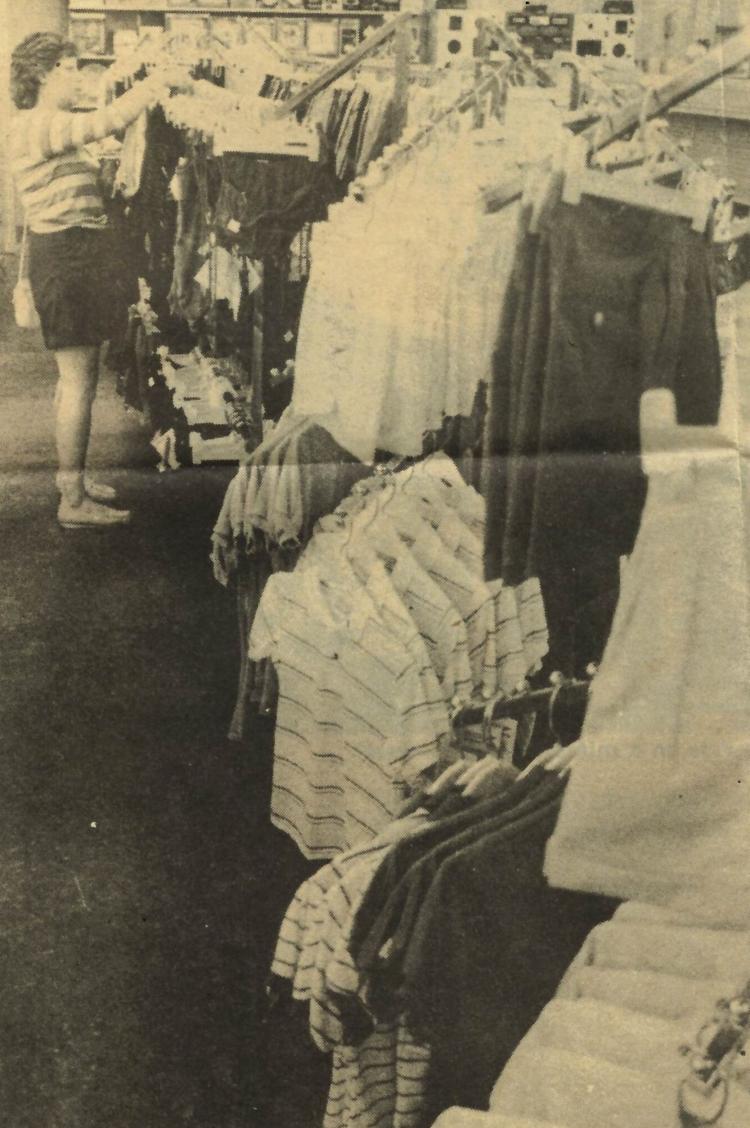 Ferris Shoe and Leather Repair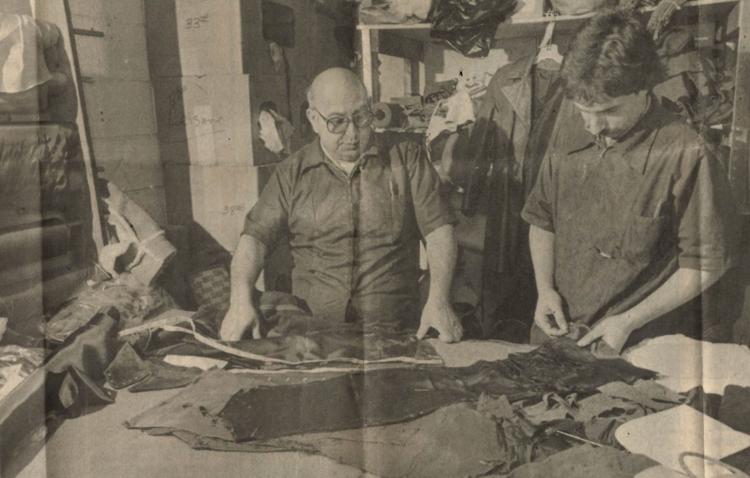 1980: First Bank-La Crosse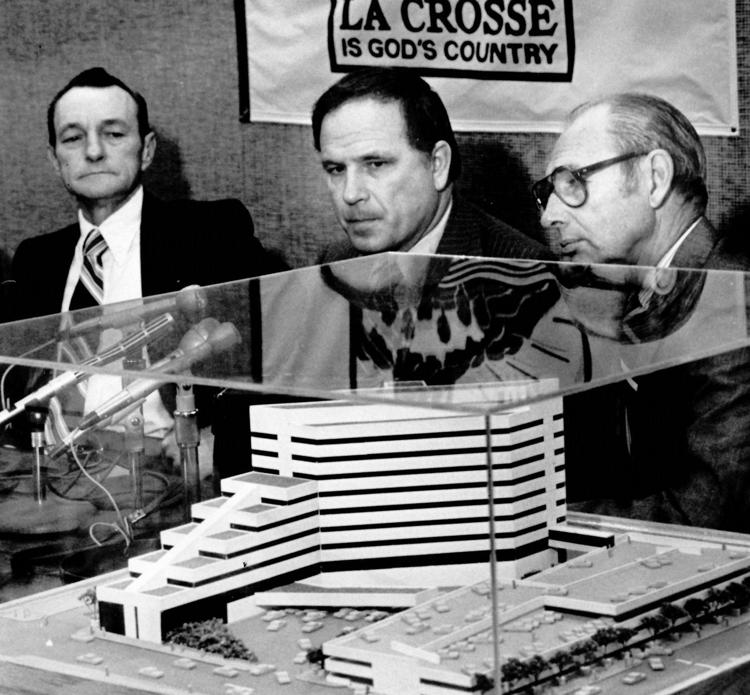 Frenchy's Market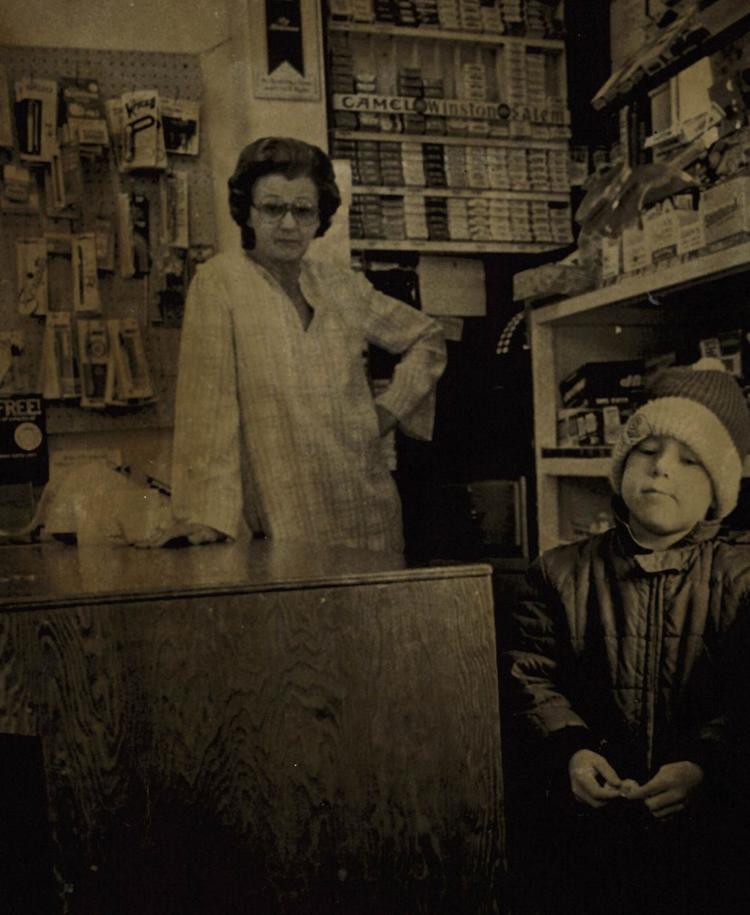 The Freight House Restaurant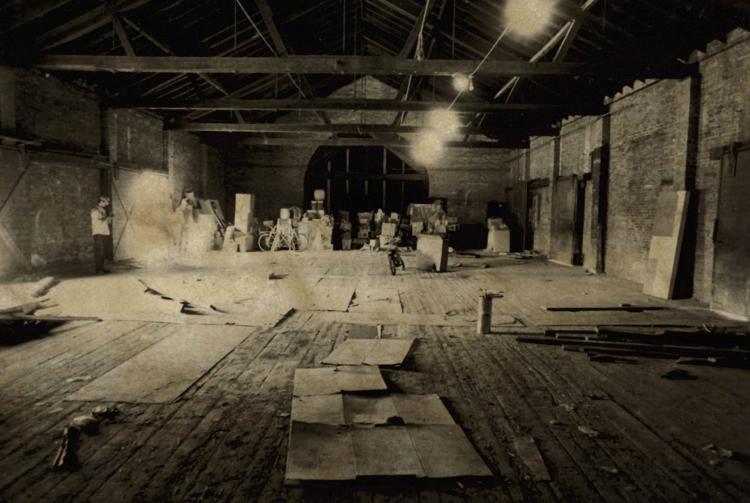 First Federal Savings and Loan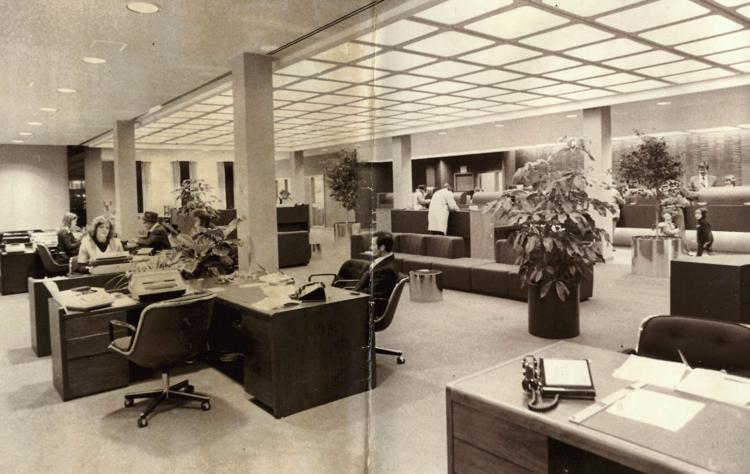 Fastenal
Four Seasons Lounge
Fireside Restaurant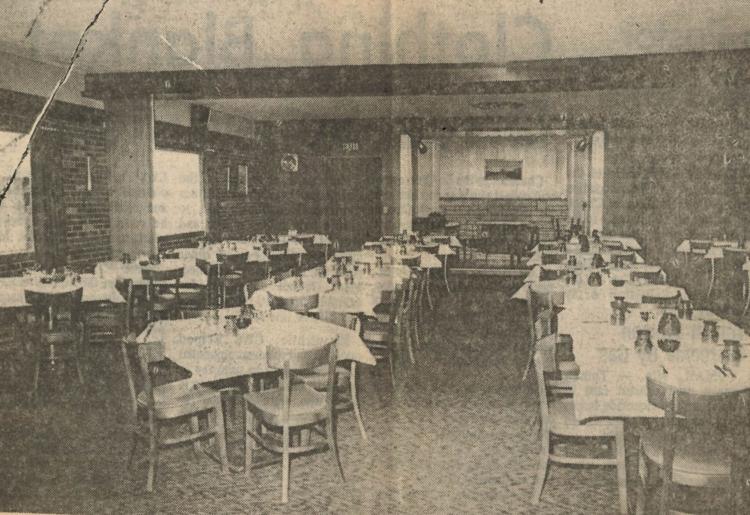 Fitting Knit Shop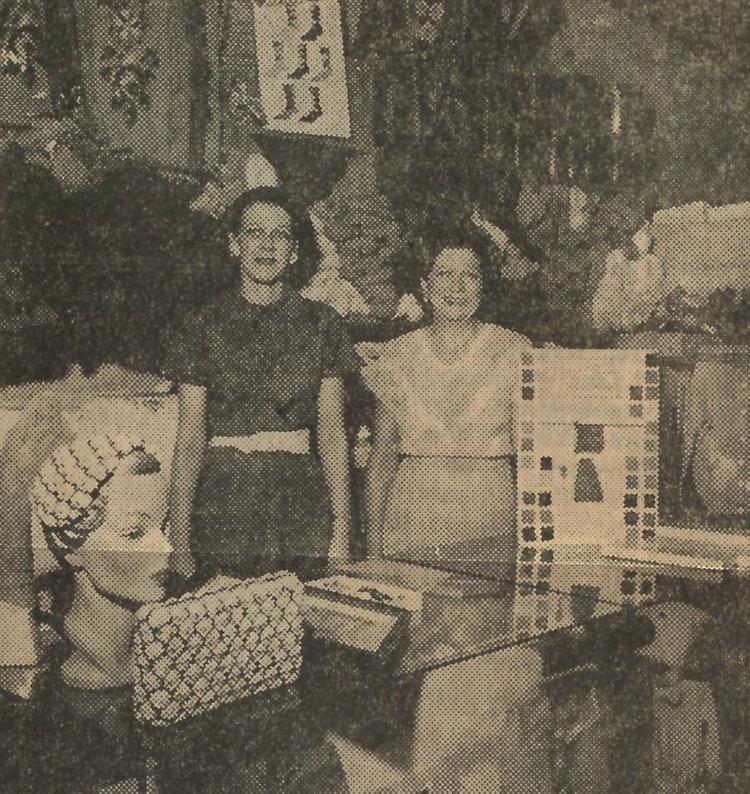 Ground Round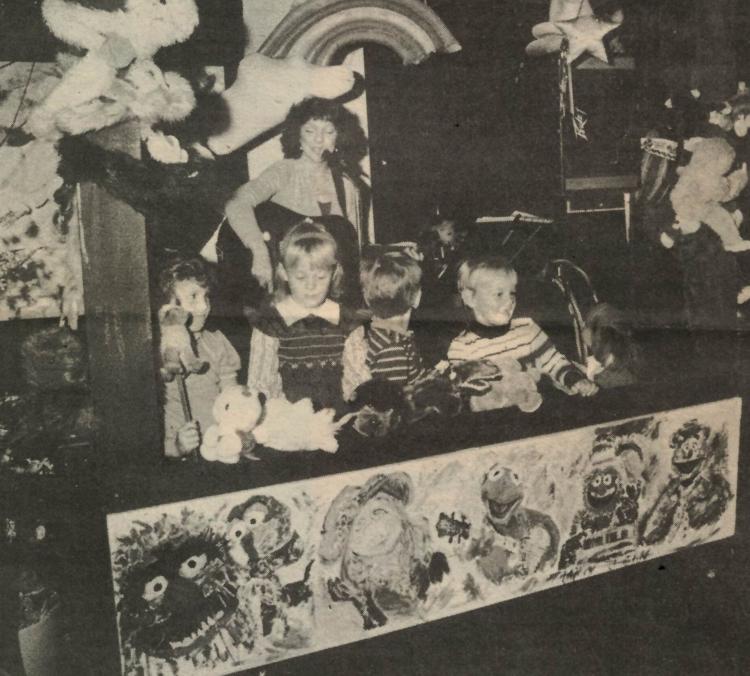 Gantert's Furniture Co.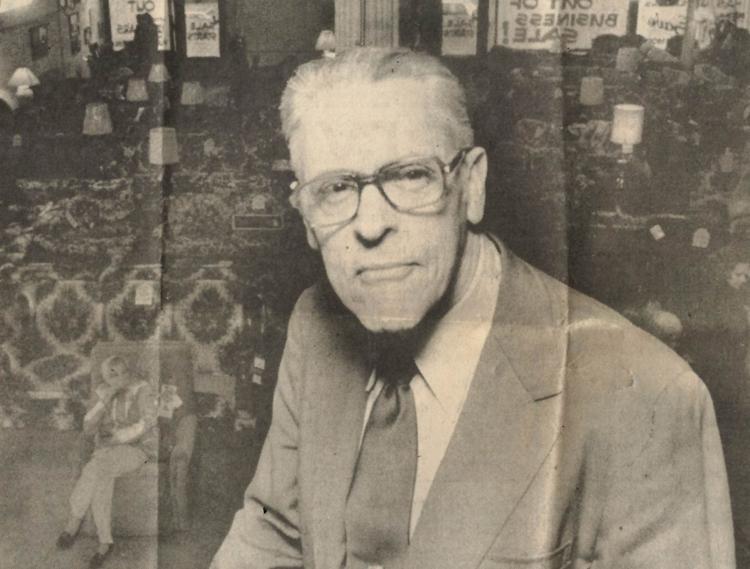 Gaslight Gifts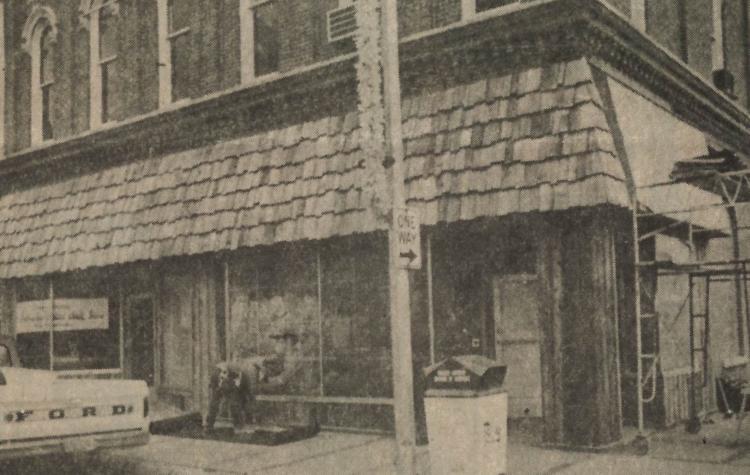 Greenery Shop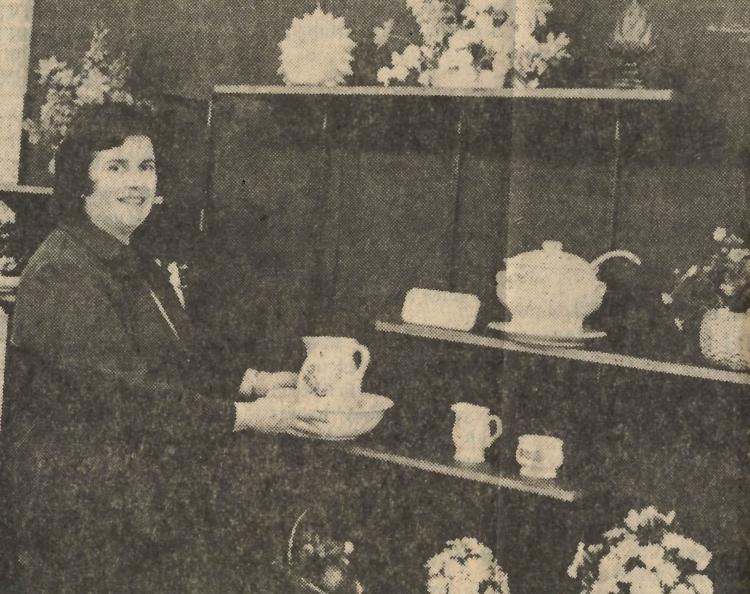 Guys and Dolls Billiard Parlor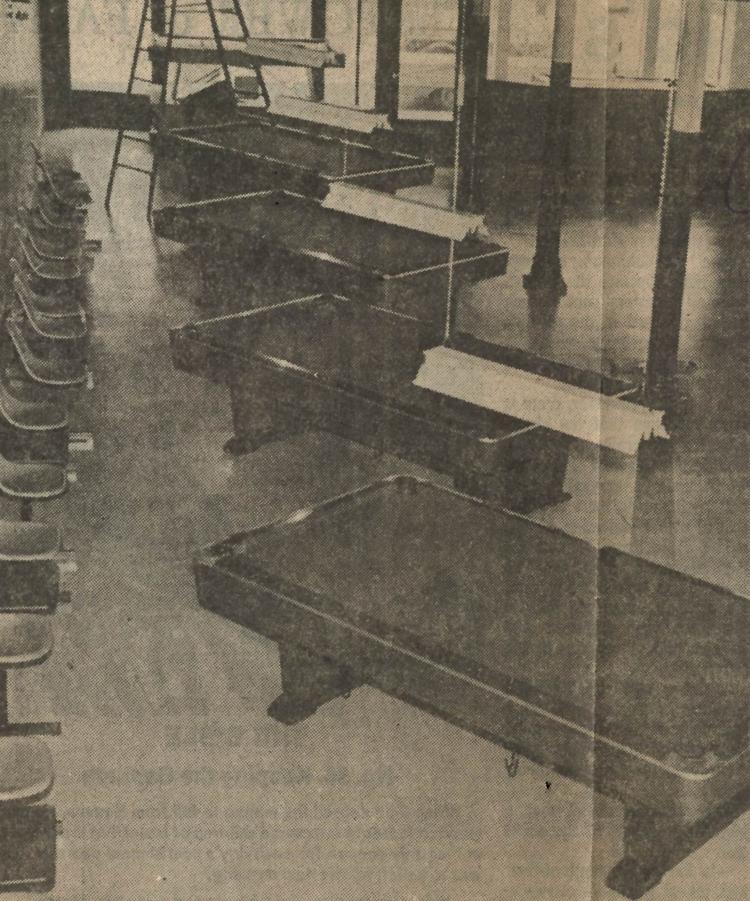 Gerrard Realty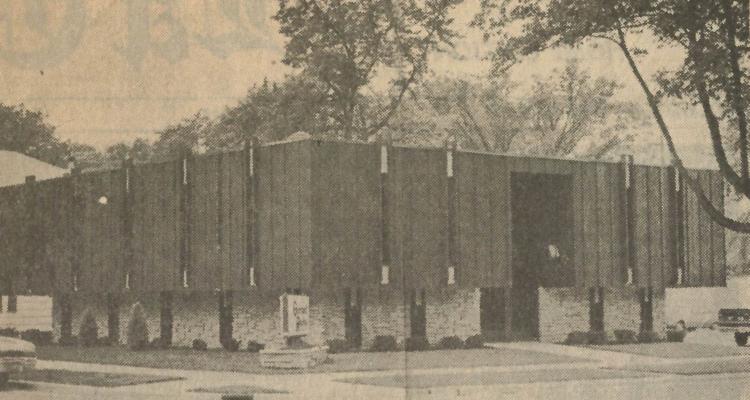 Greyhound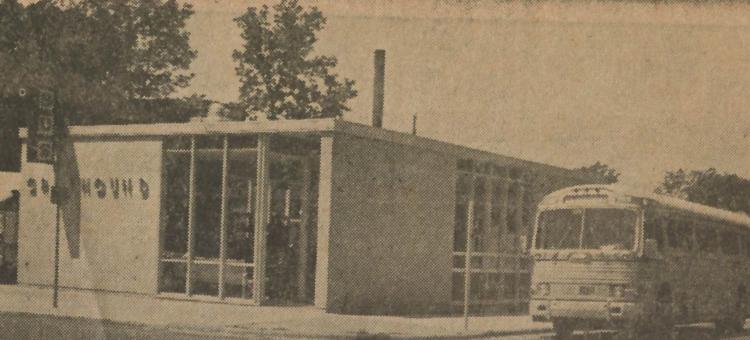 Gambles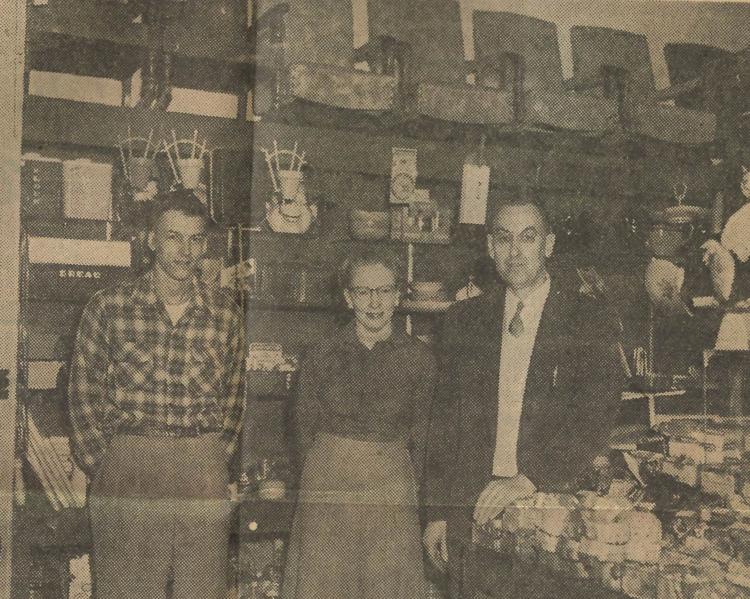 Garvalia China Shop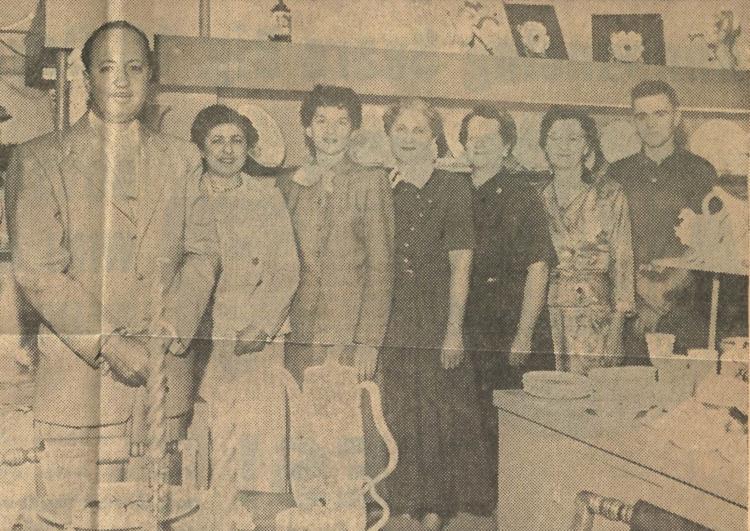 1948: Grand Hotel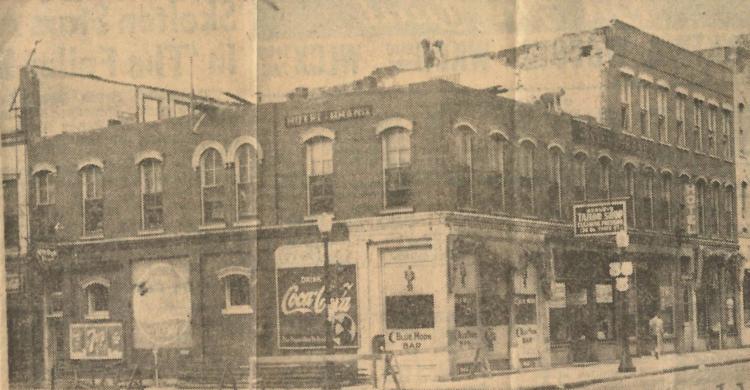 Happy Joe's Pizza and Ice Cream Parlor
1984: Hollywood Theater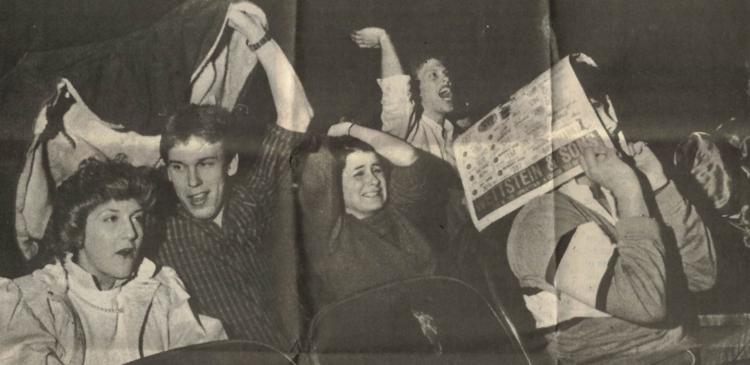 Hansen's IGA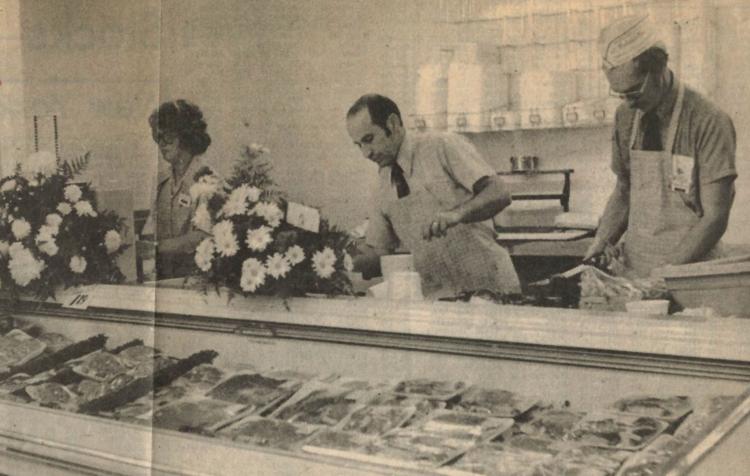 Herberger's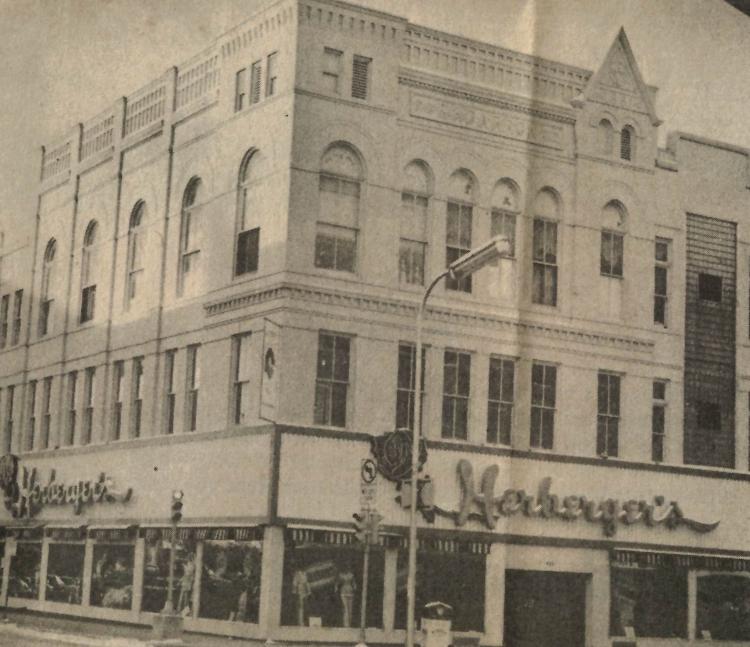 Hungry Peddler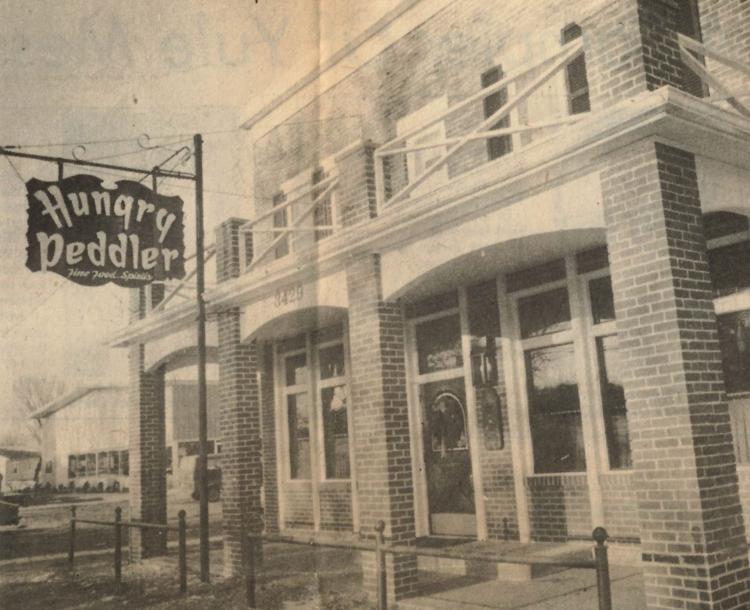 1972: Hoffman House Restaurant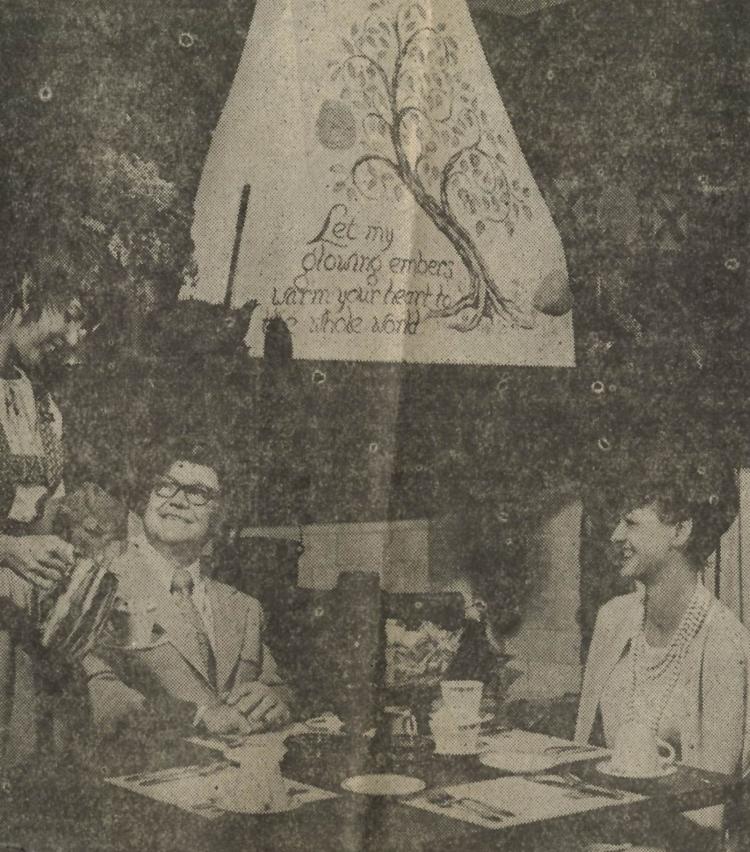 Hoeschler Drugs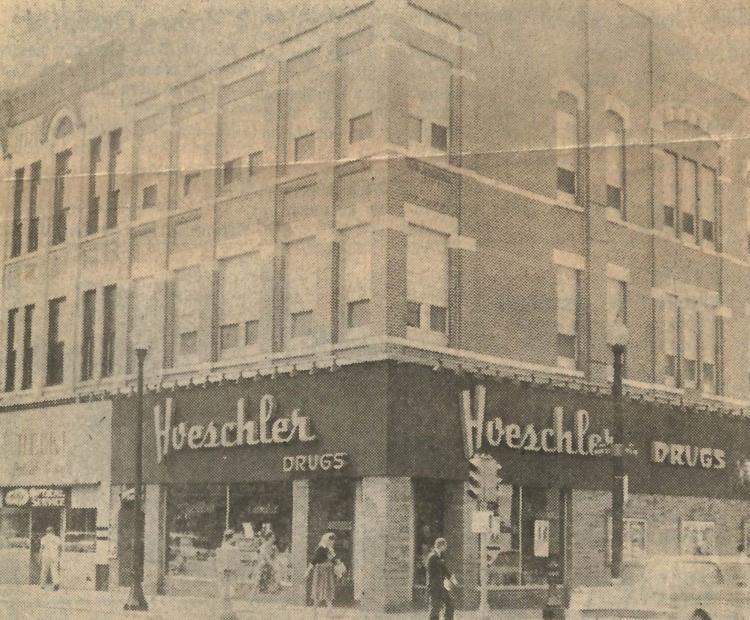 Honig's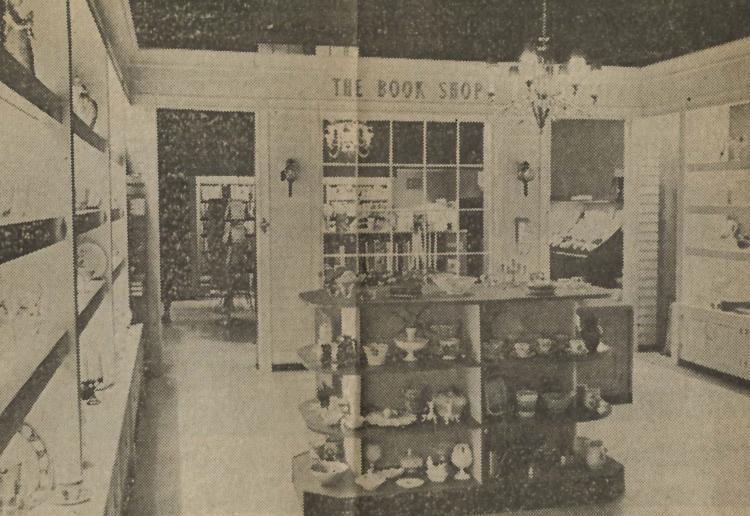 Henry's Drive-In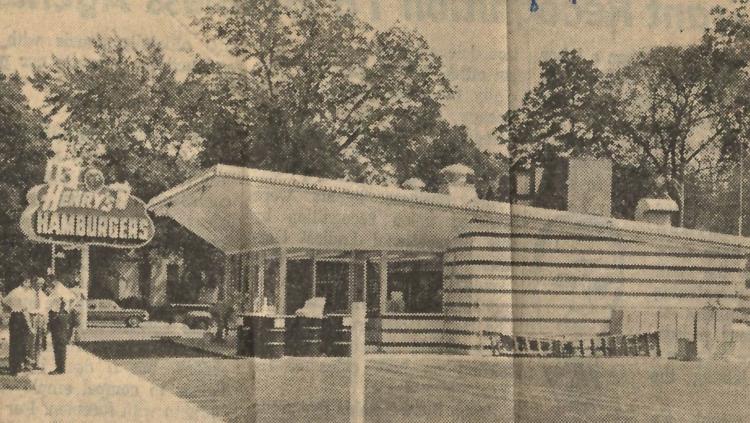 Holiday Inn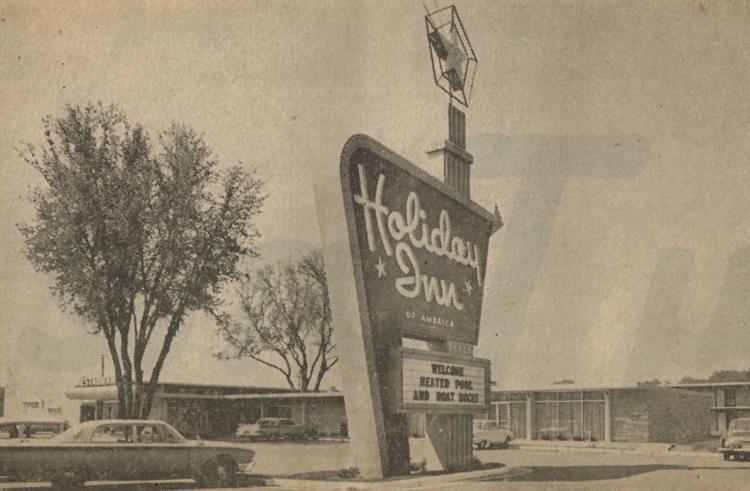 1954: Howards Clothes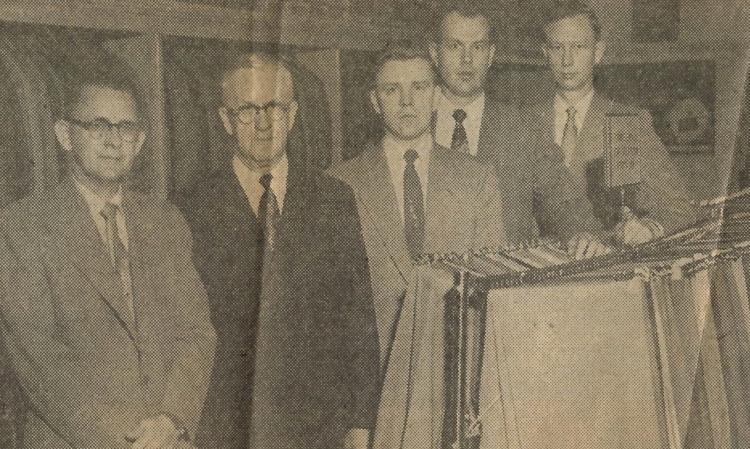 1954: Heraldson's Shoe Store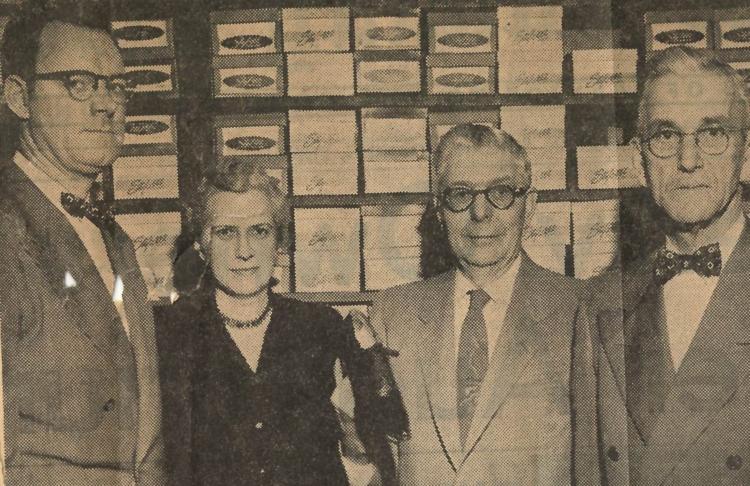 1952: Harmony Cafe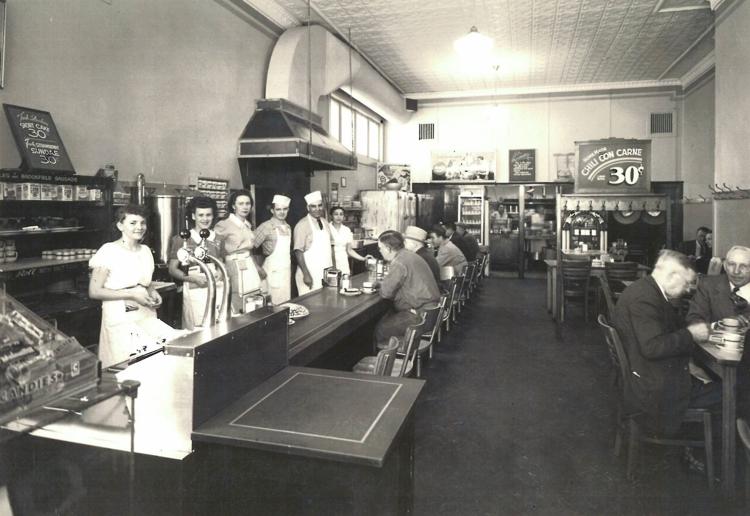 International Video and Gift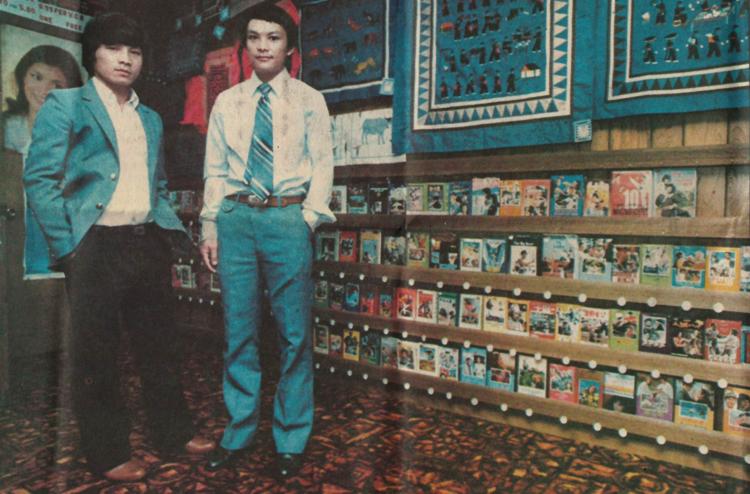 International Bake Shoppe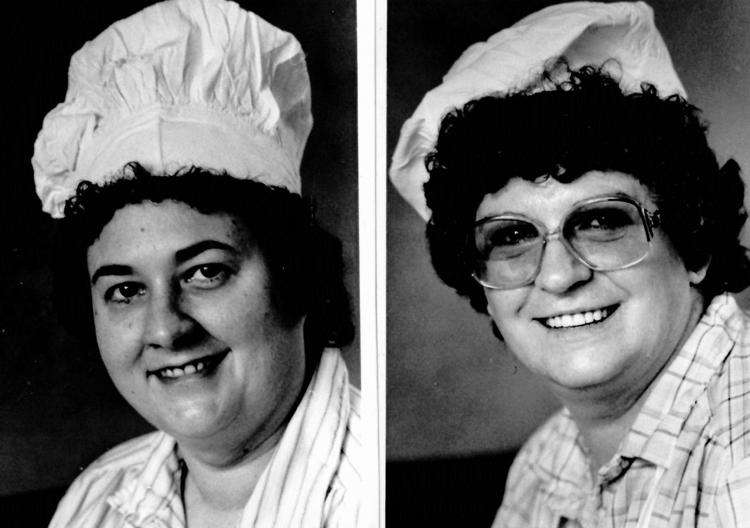 Interior Designs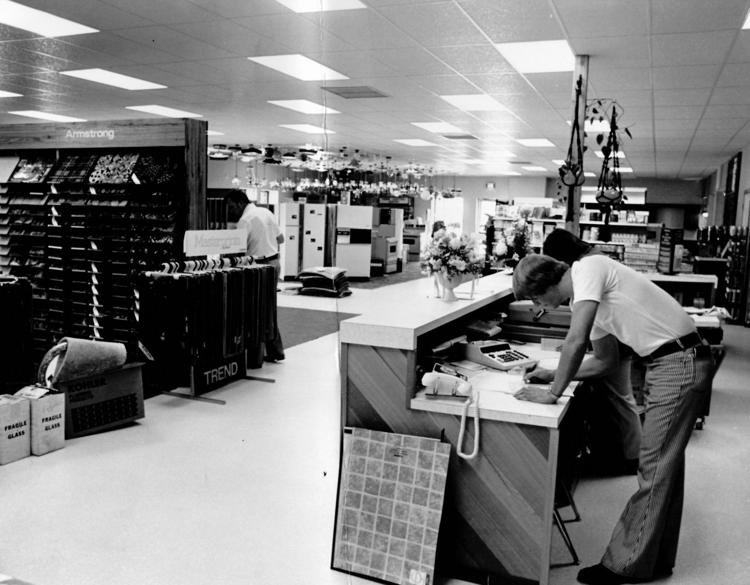 Imperial Motors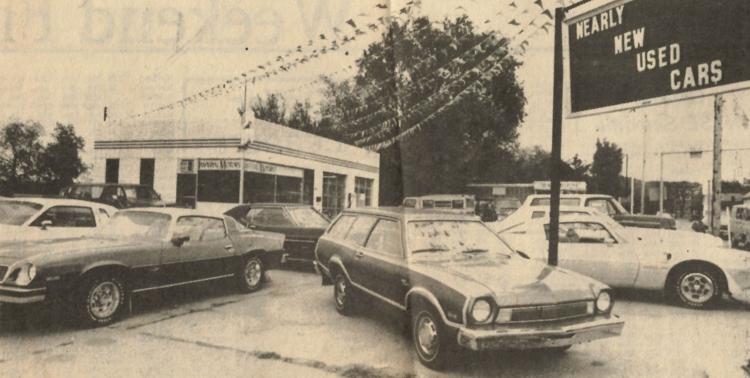 Inland Printing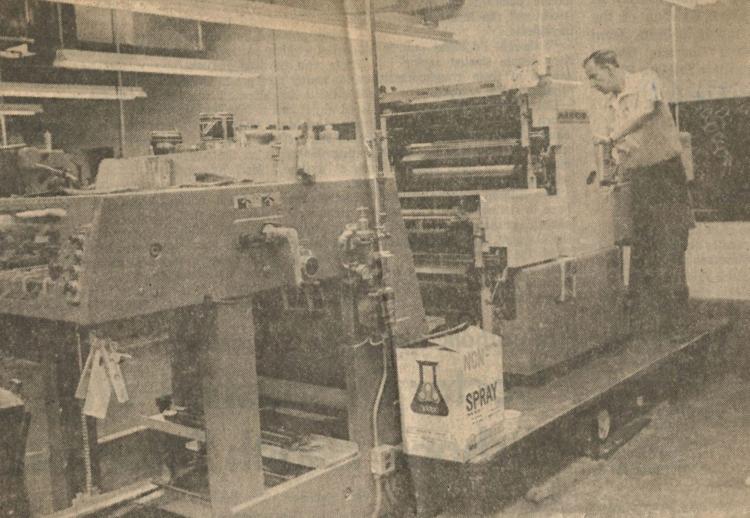 Ivy Inn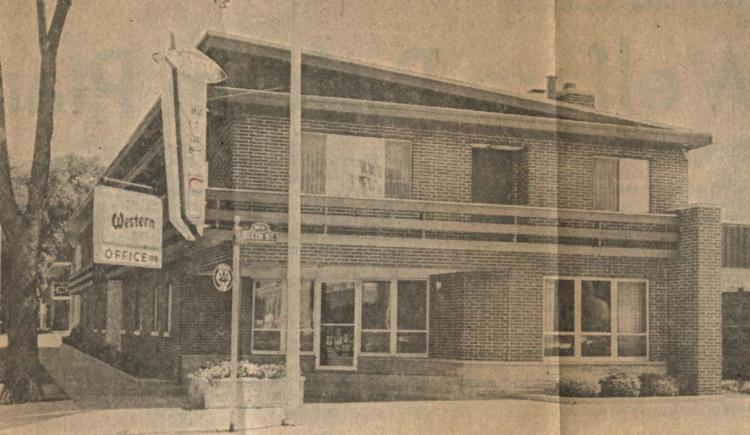 1954: Ikert's Food Market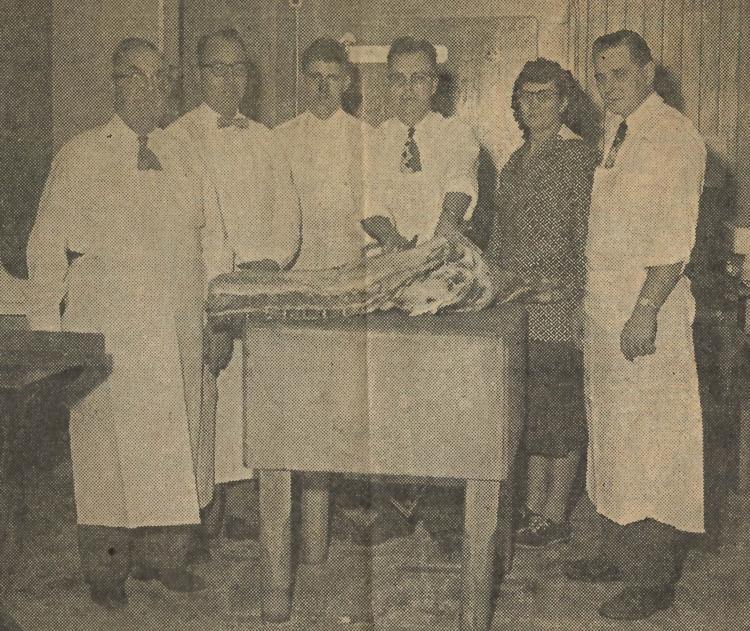 Jan Walter Fabric Shop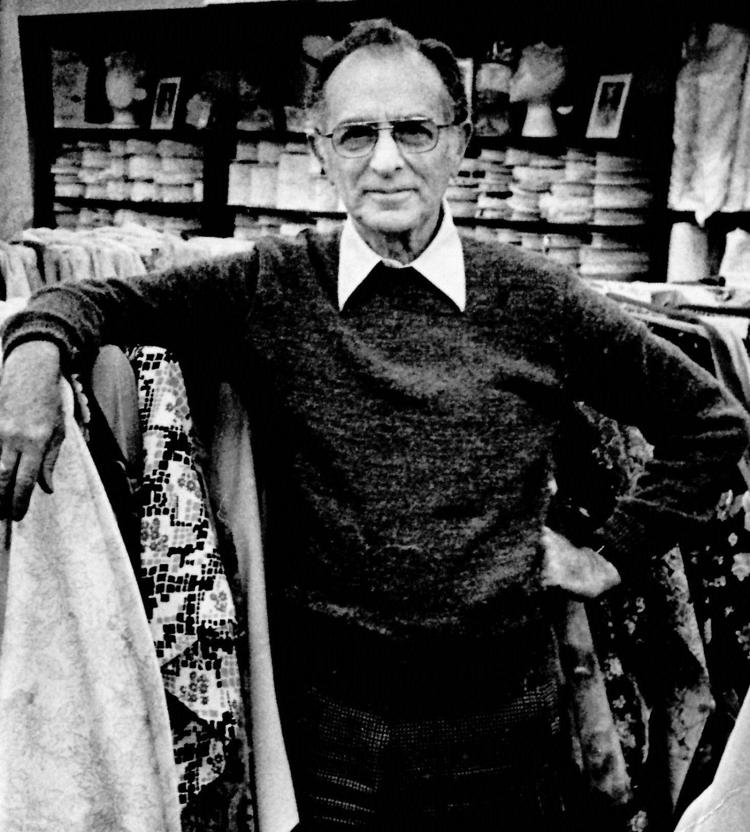 Jensen's Cafe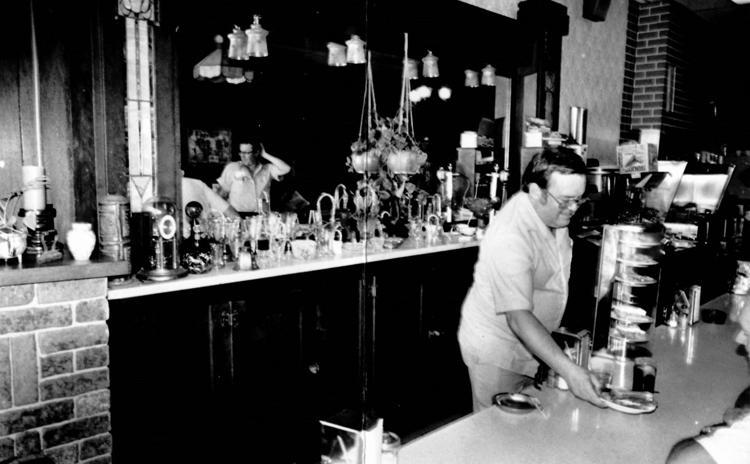 Johnnie's Aloha Service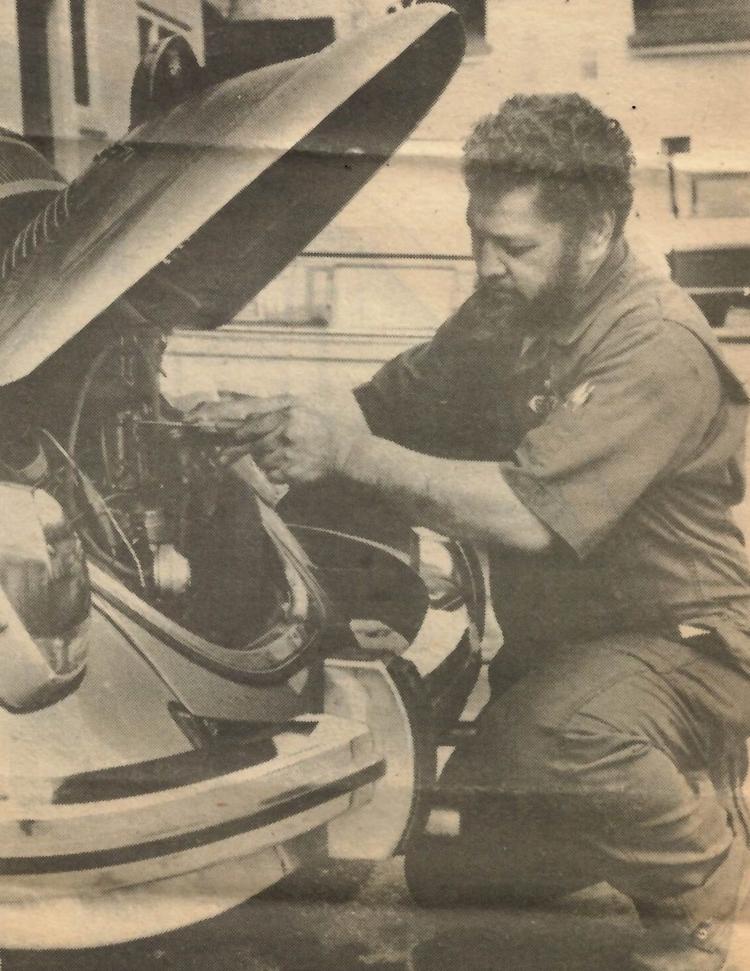 Jewel Box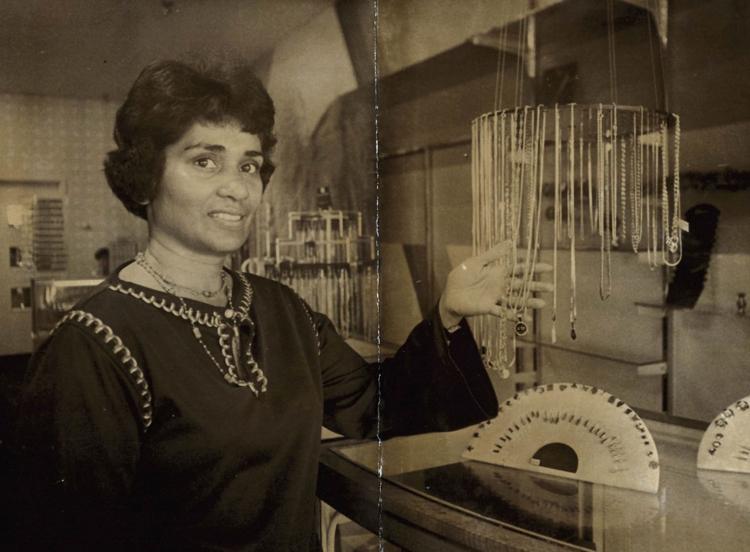 Jolivette Cleaners and Laundry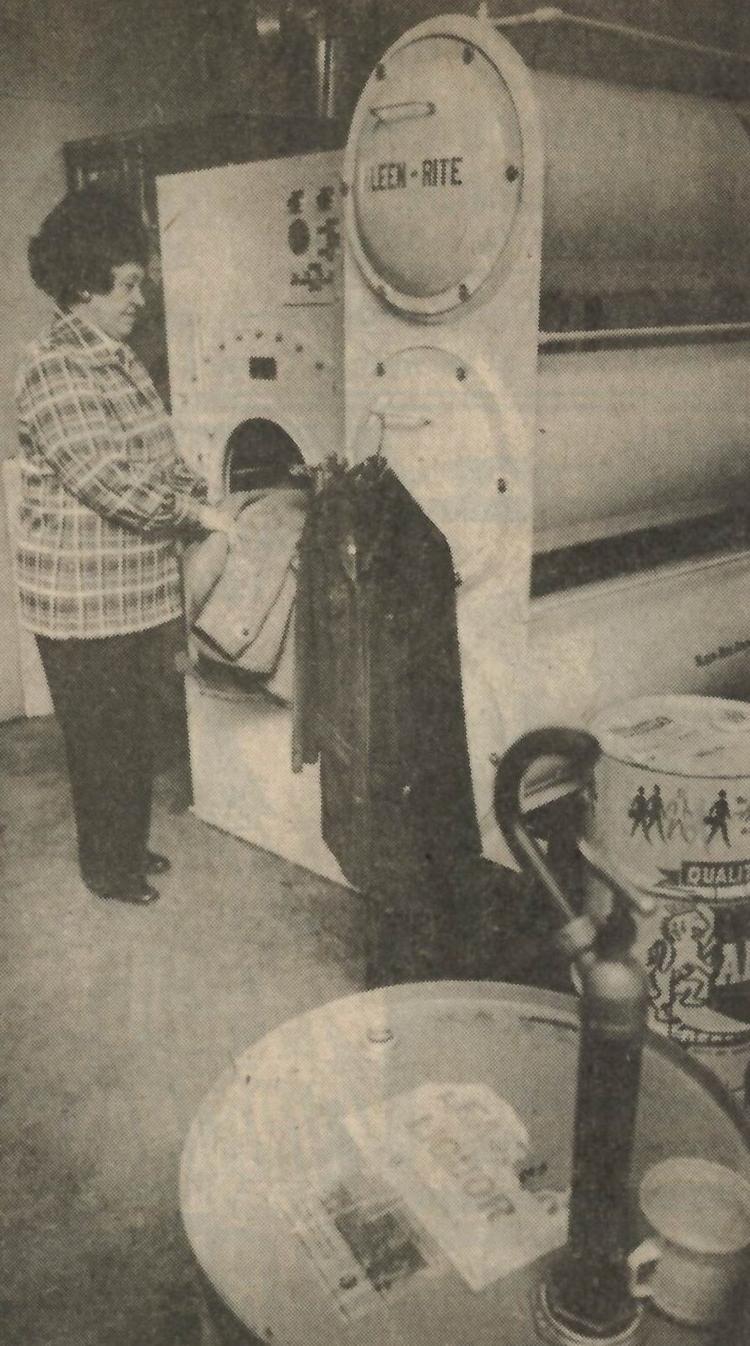 Jeffrey's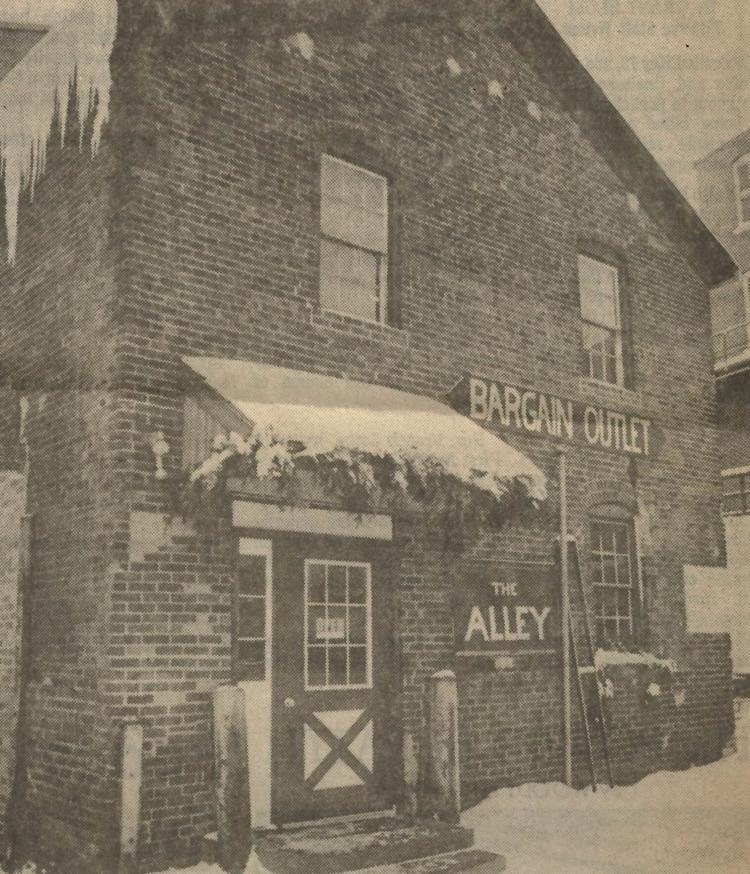 1970: Johnson's Junior Miss Shop
1957: Jackson Plaza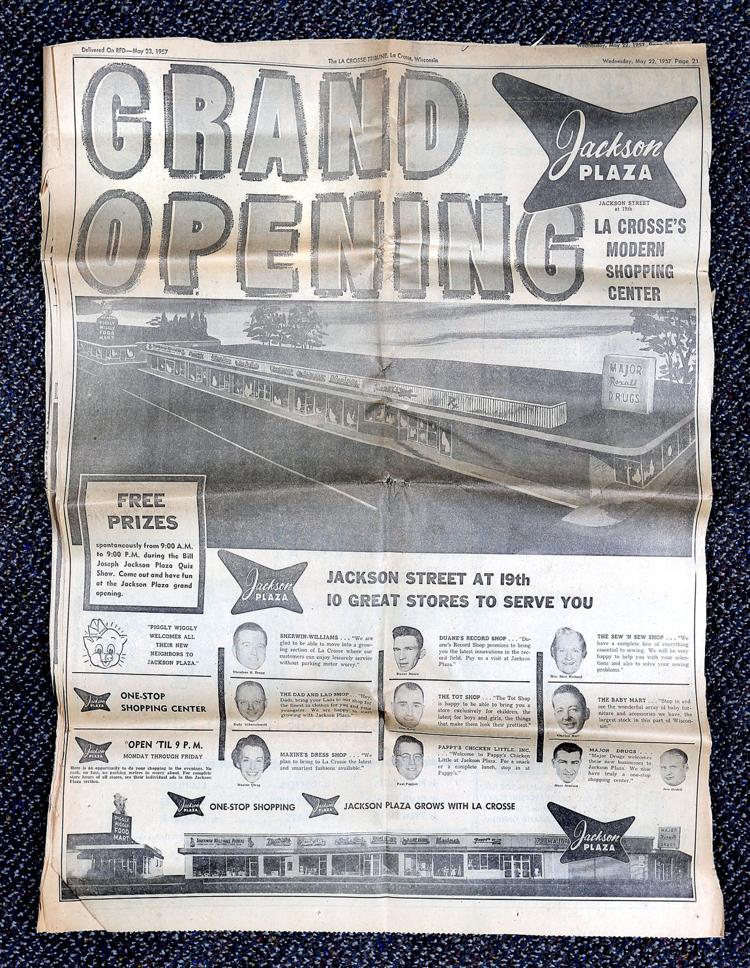 Kelly Furniture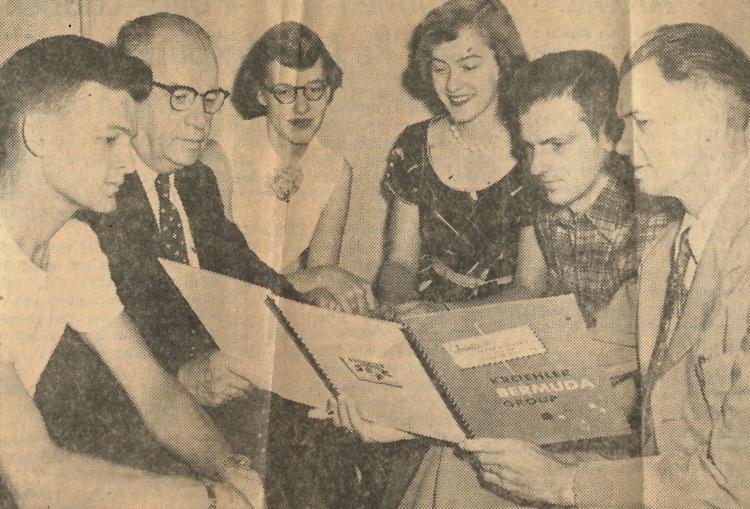 Kroner's Hardware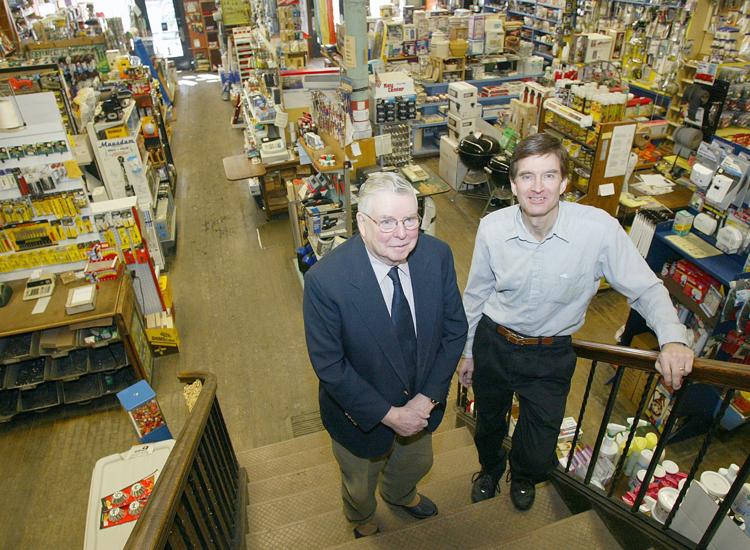 Kids Port USA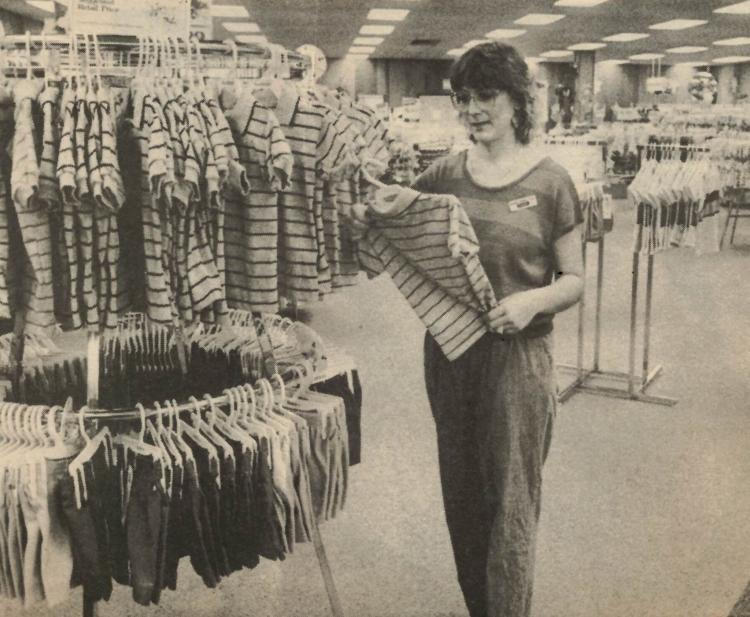 1984: K&G Costumes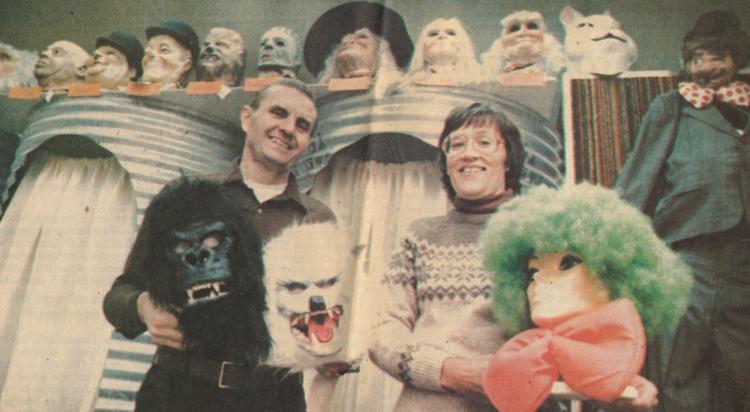 Kwik Trip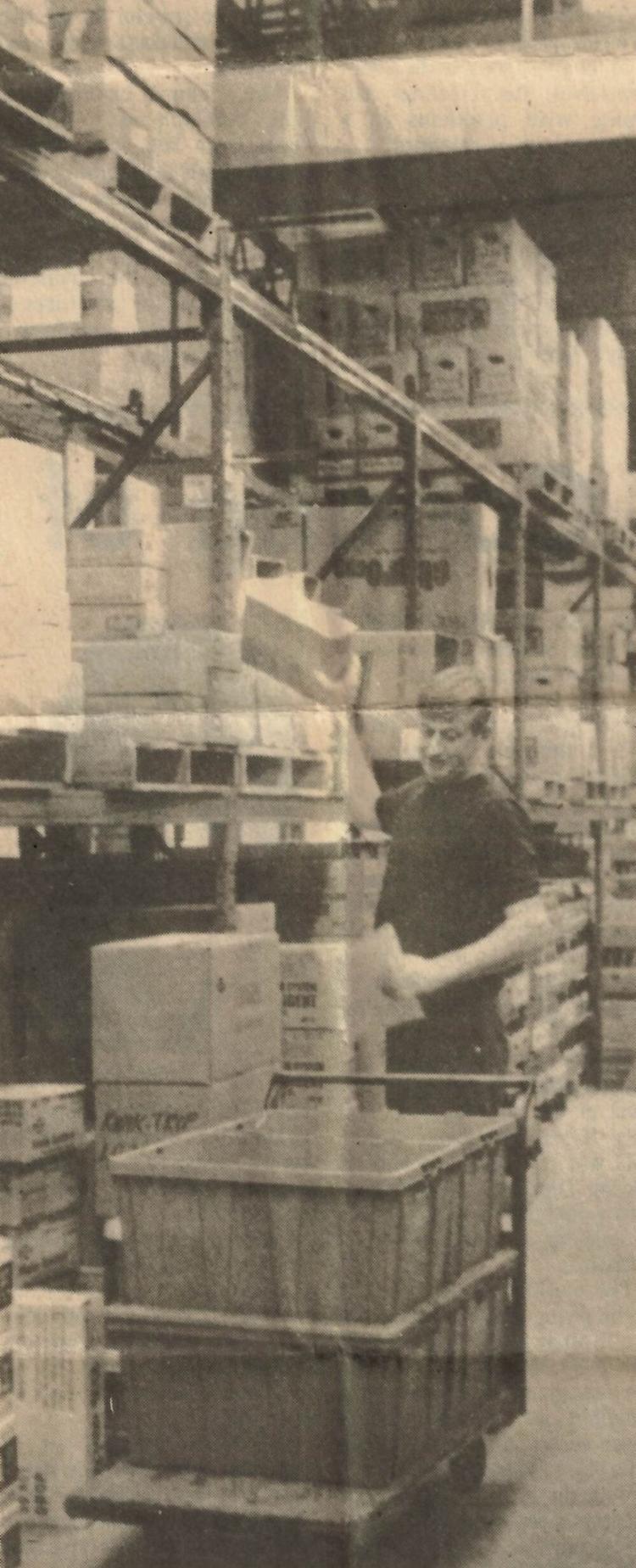 Kathan Lumber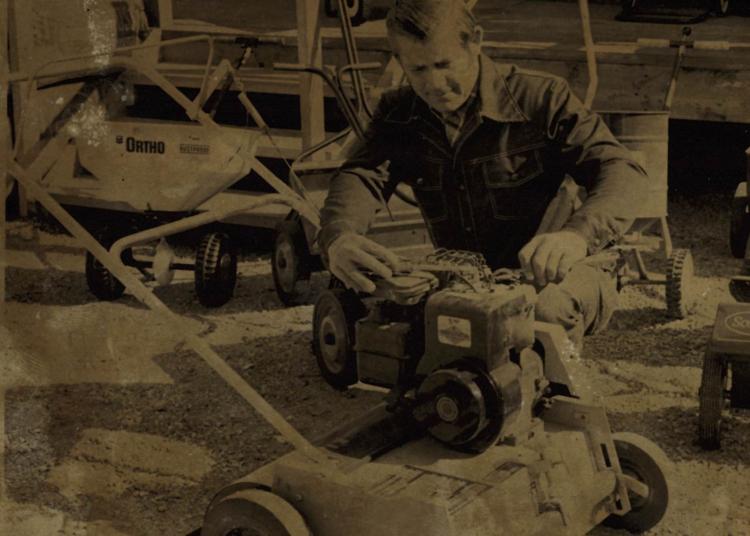 Kentucky Fried Chicken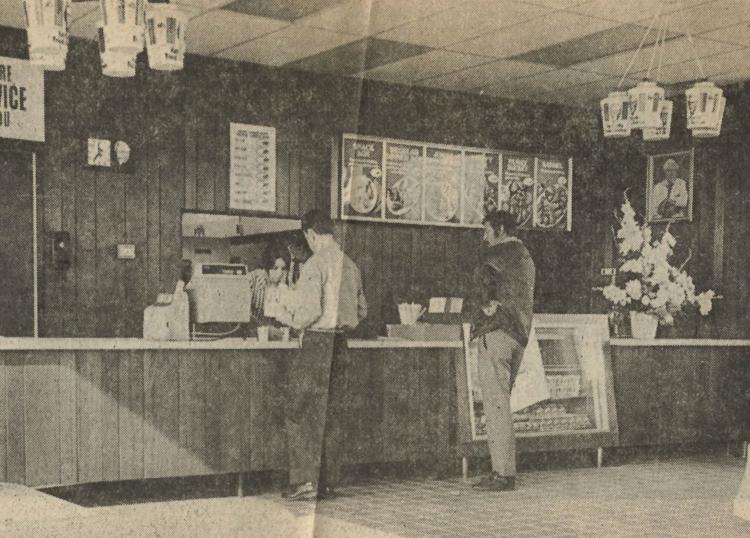 1972: King Cinema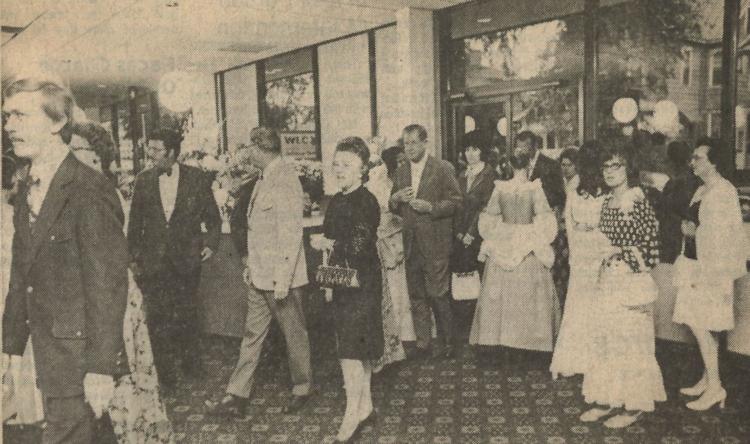 1971: Kewpee Lunch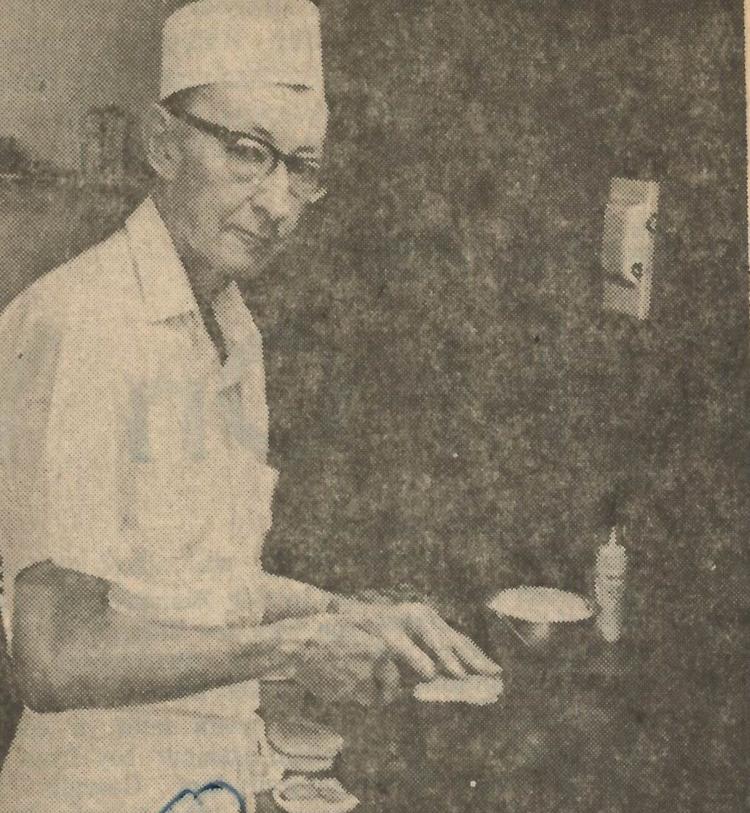 1965: Kmart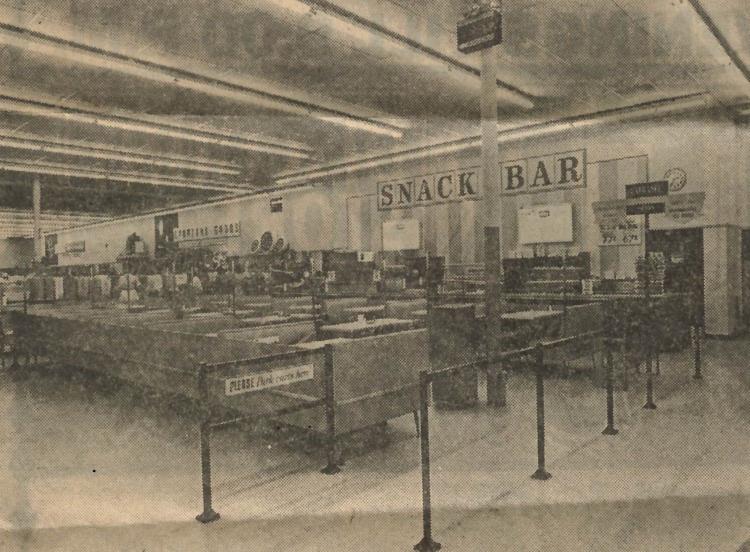 1964: Kerr's Grocery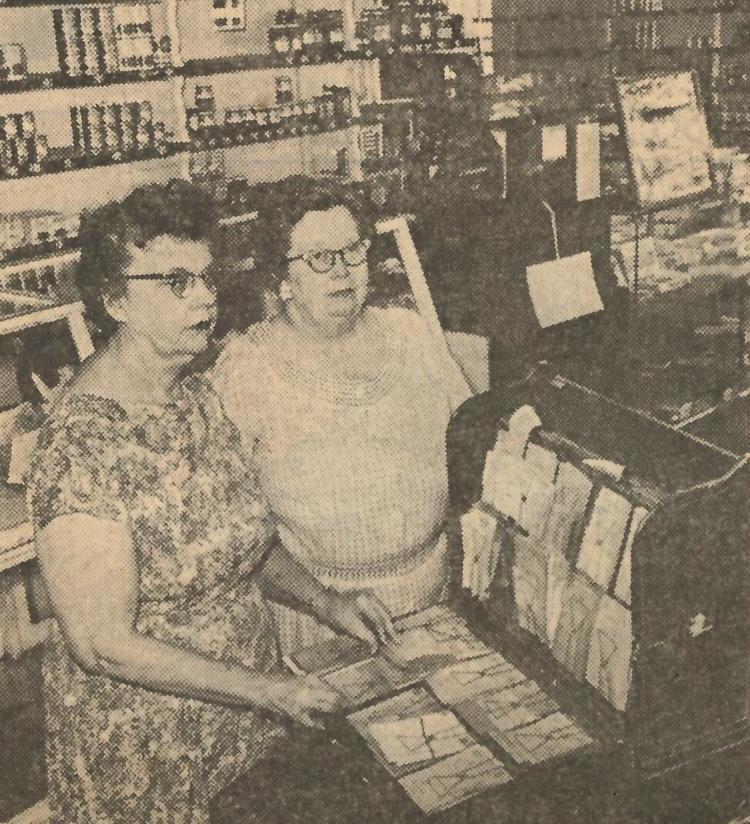 1957: Kroger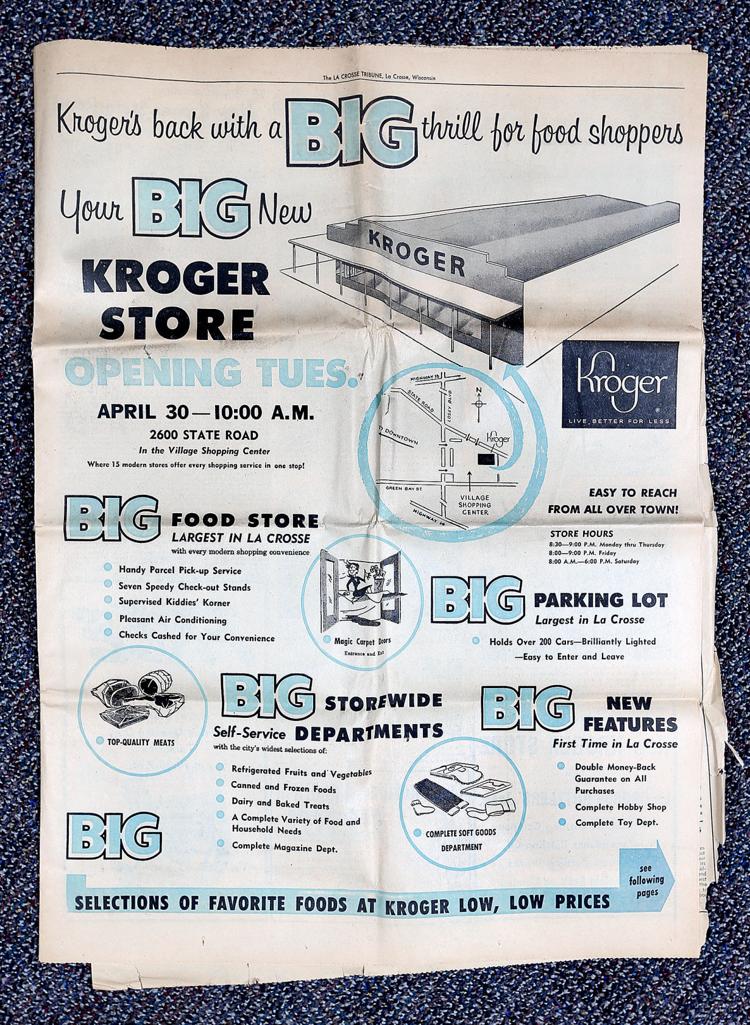 Kaybee Store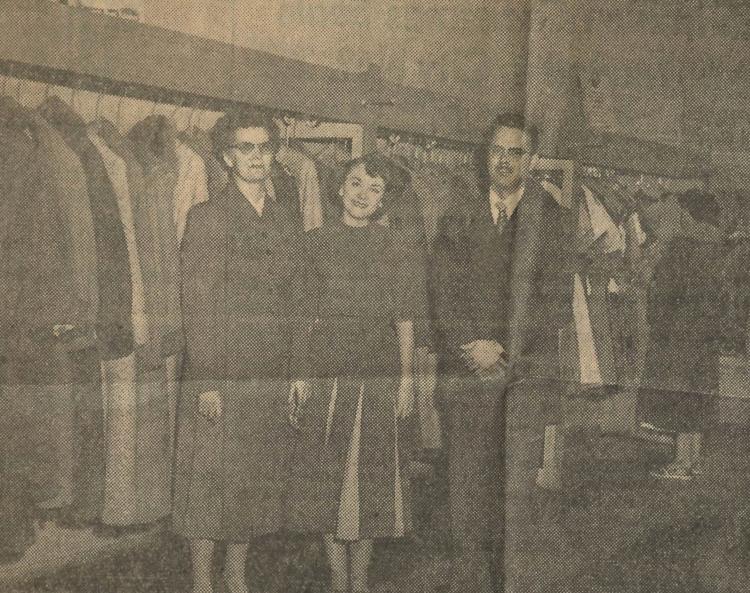 Kratt Lumber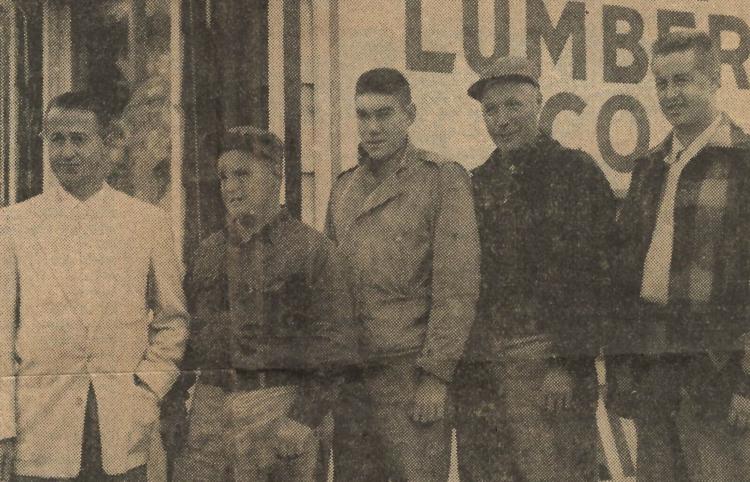 La Crosse Tribune
Linda's Bakery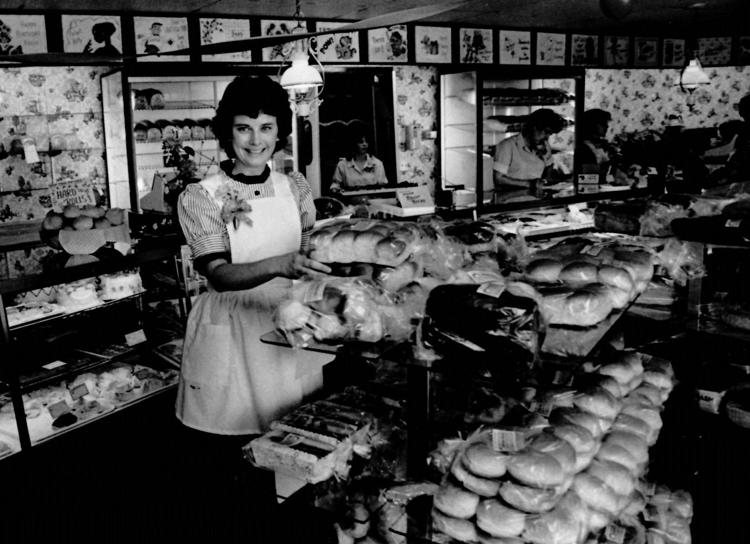 1982: Lorillard building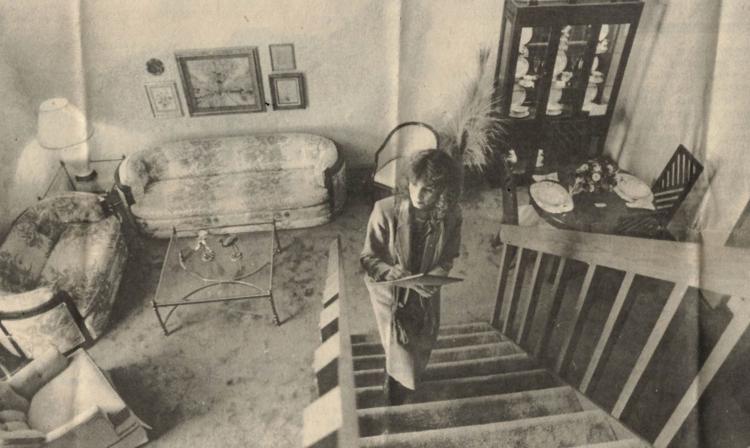 1982: Leithold Music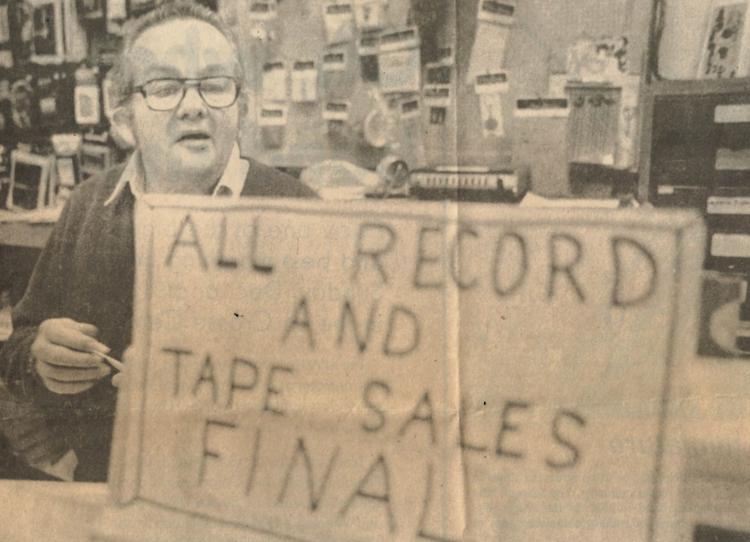 Lakeview Foods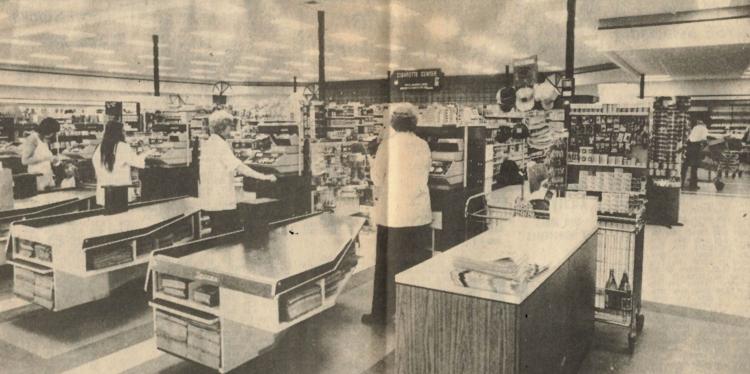 1978: La Crosse Answering Service
1978: Lenny's Shoe Repair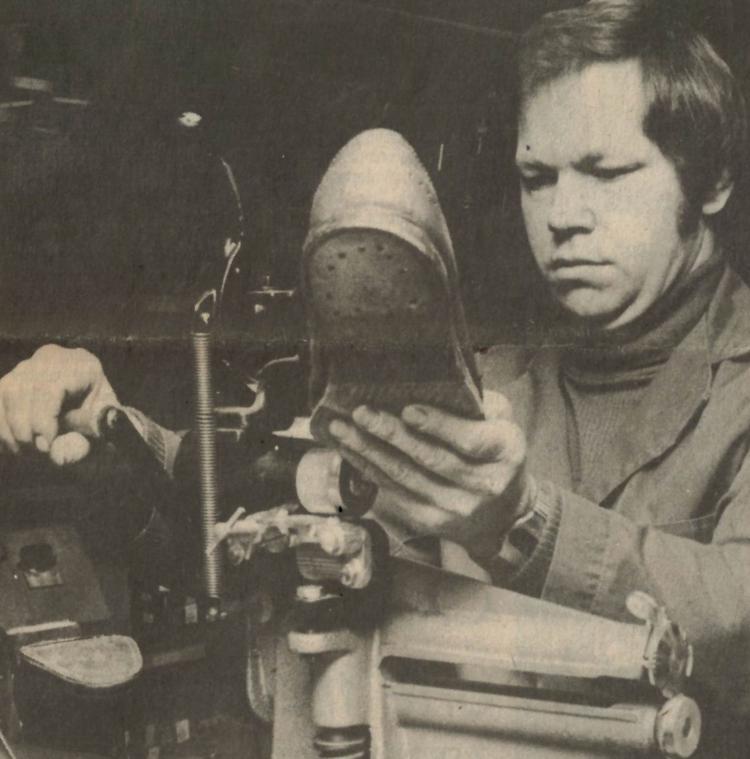 1972: Louie Bantle's Restaurant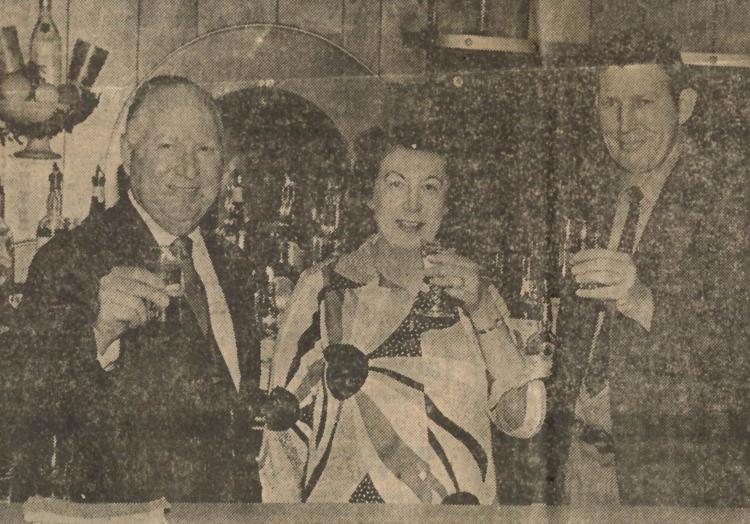 La Crosse Furniture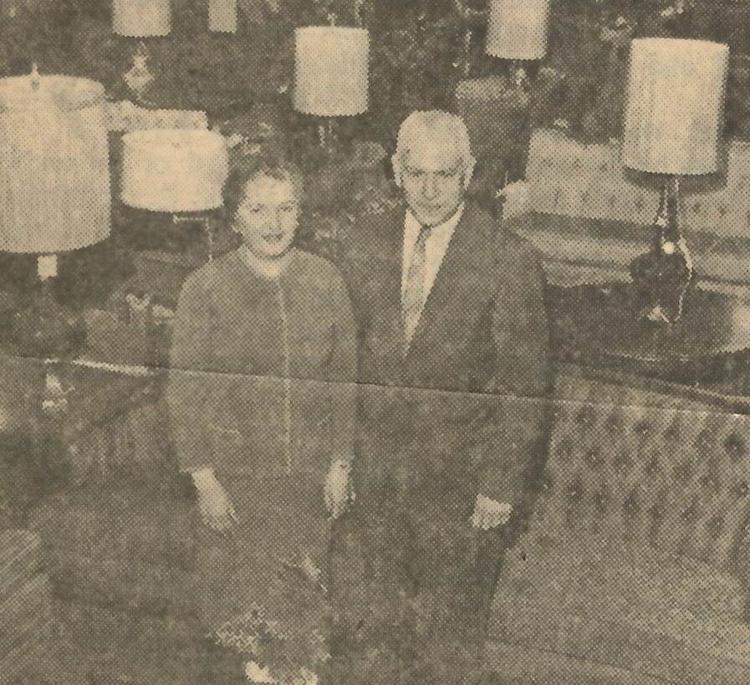 La Crosse Rubber Mills Co.

Leath Furniture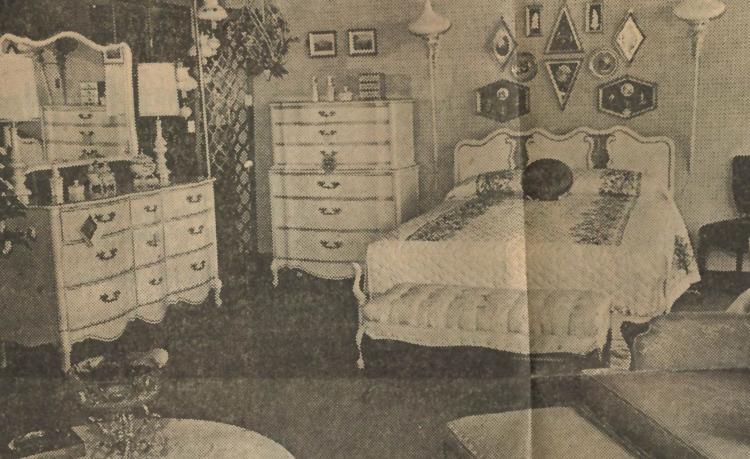 1955: La Crosse Beauty School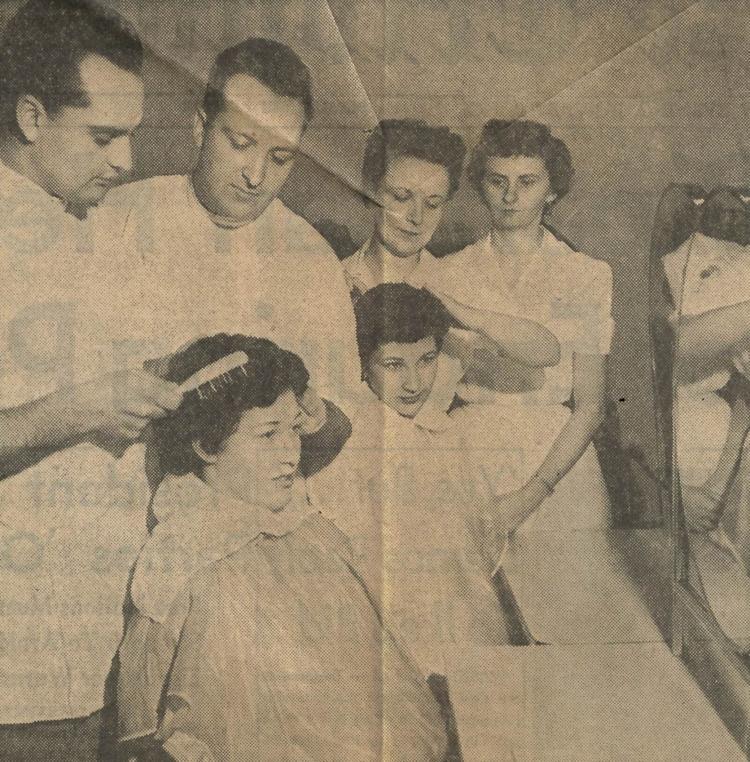 1954: Lottie's Ready-to-Wear Shoppe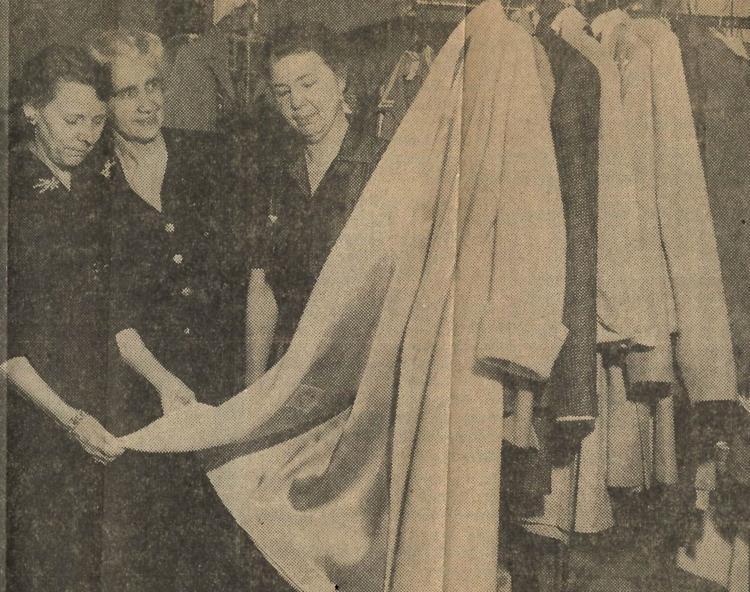 Maid-Rite Cafe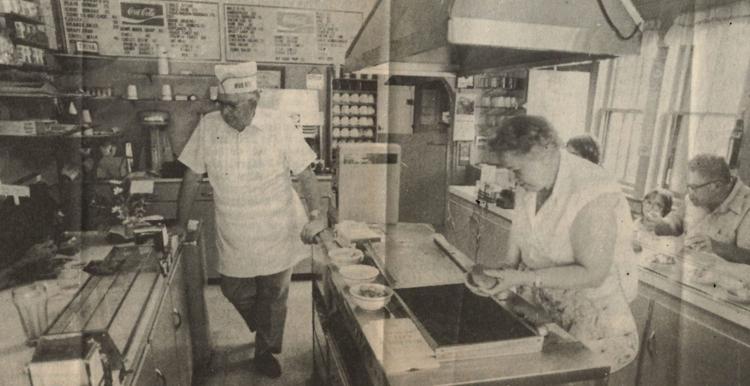 Michael's Cerise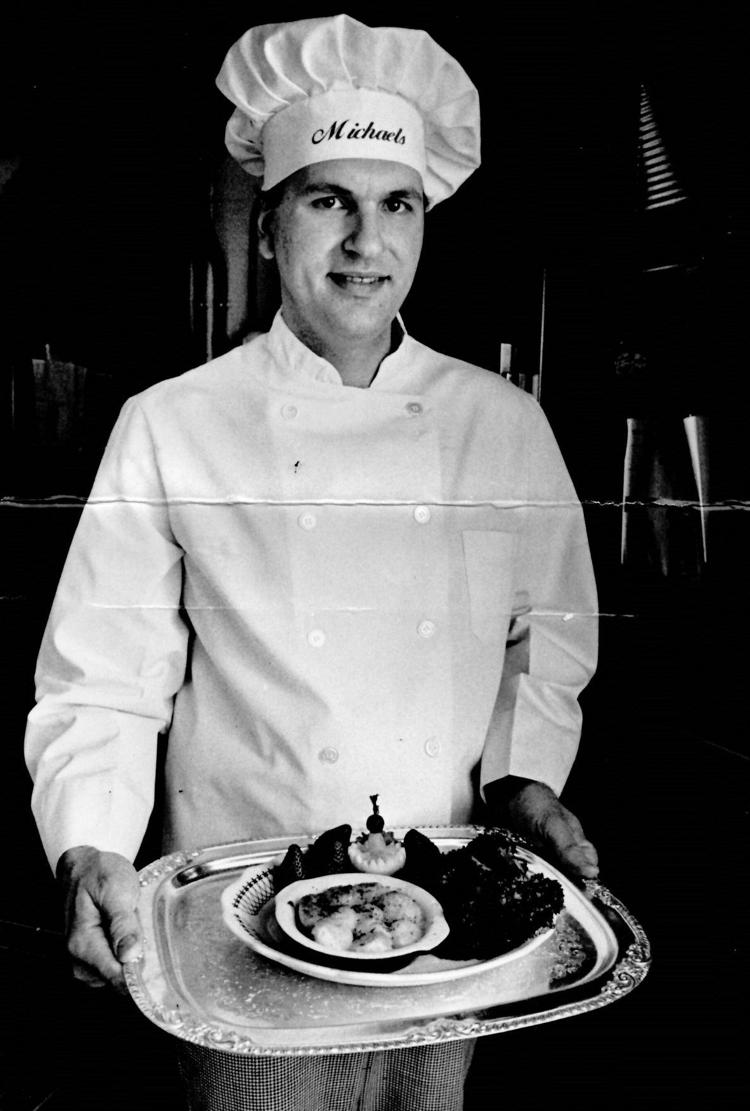 Marineland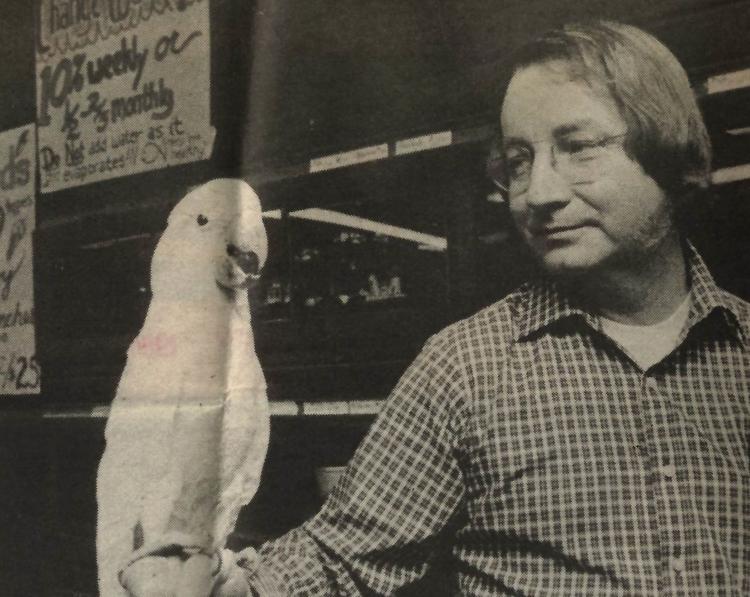 Mississippi Valley Airlines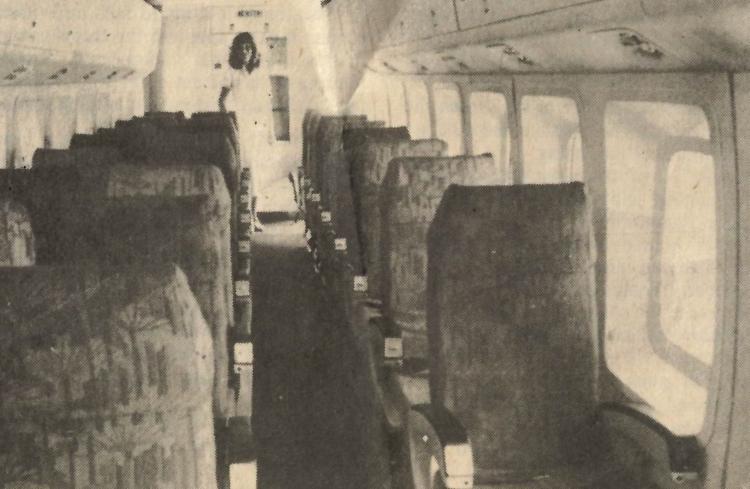 Mai-Tai Supper Club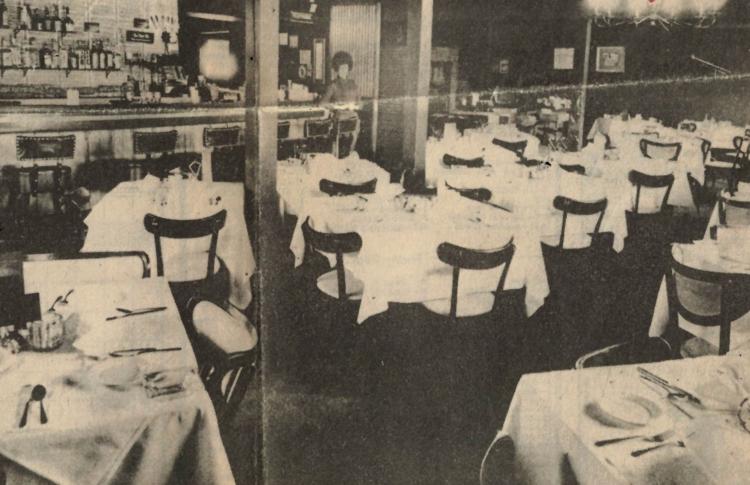 Menards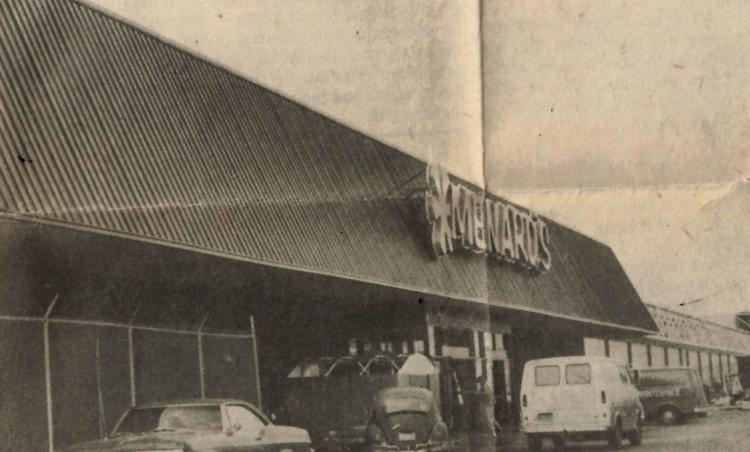 Mr. D's Donuts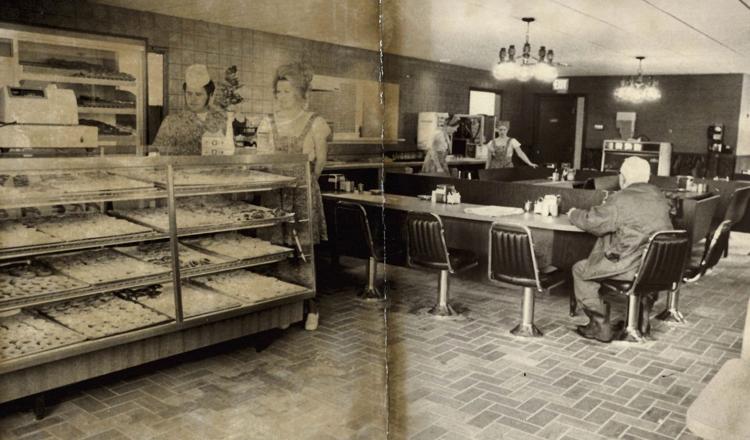 McDonald's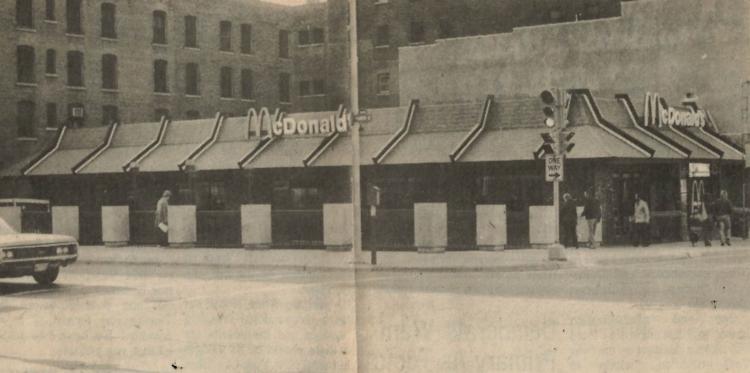 Montgomery Wards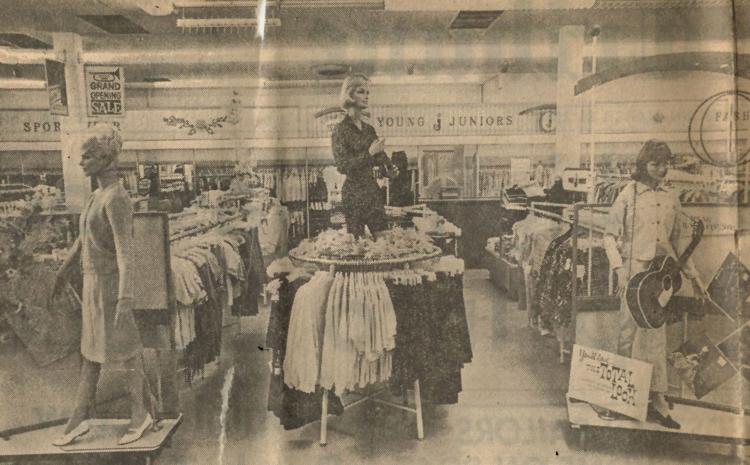 Major Rexall Drug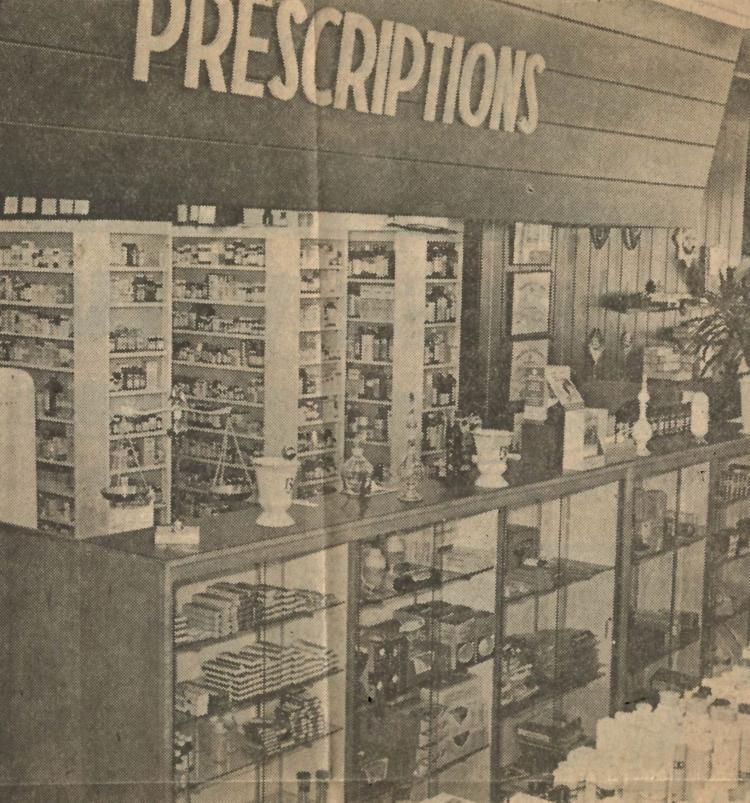 Mount La Crosse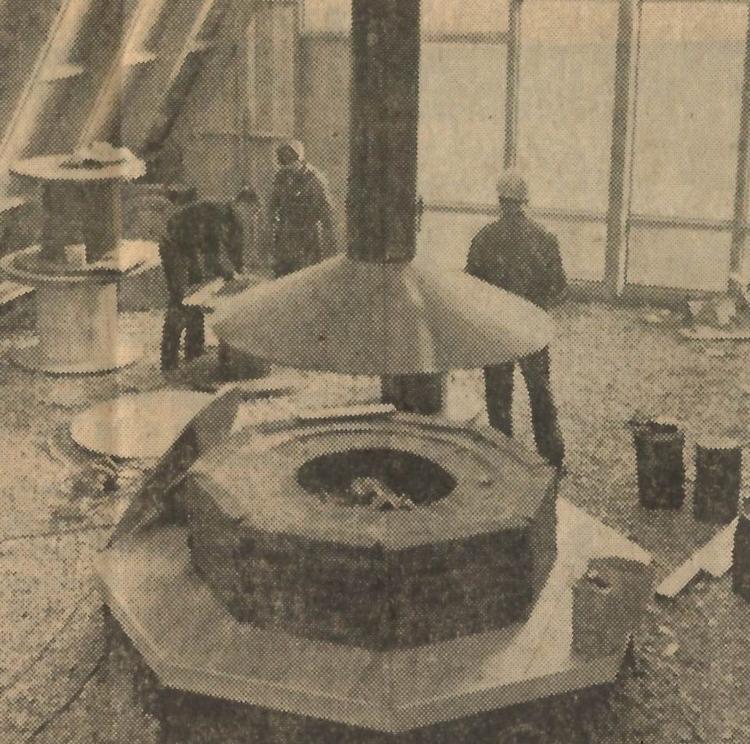 1984: National Video Movie Rental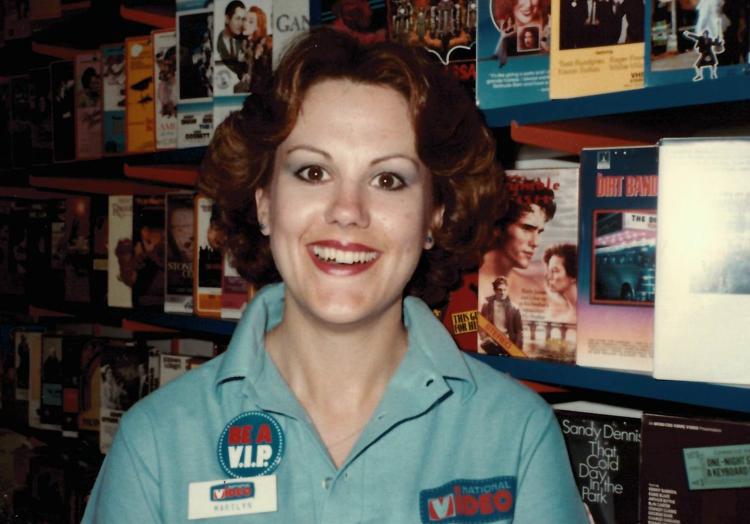 North Star Drive-In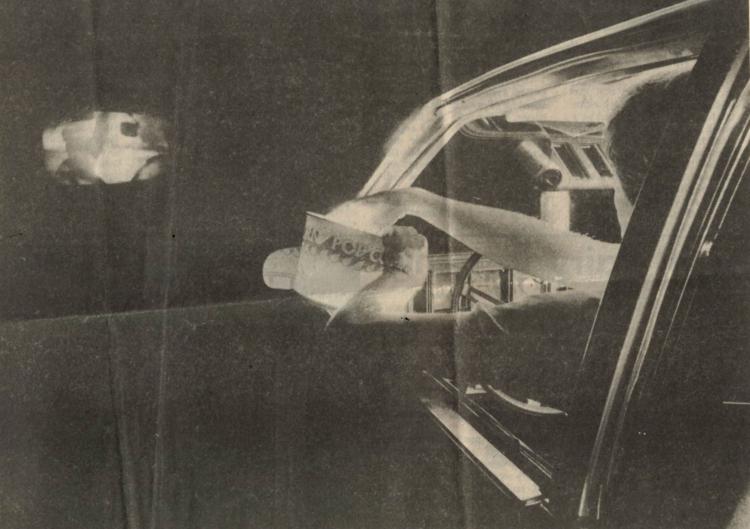 Nutrition World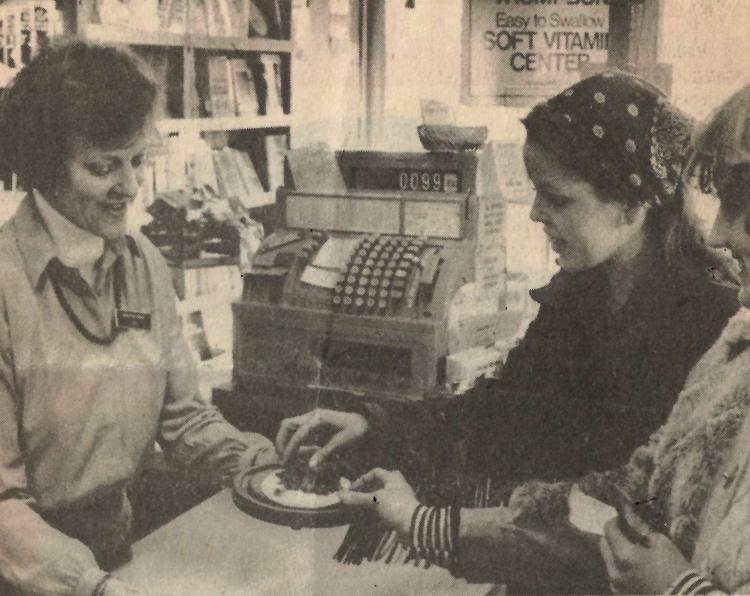 Nob Hill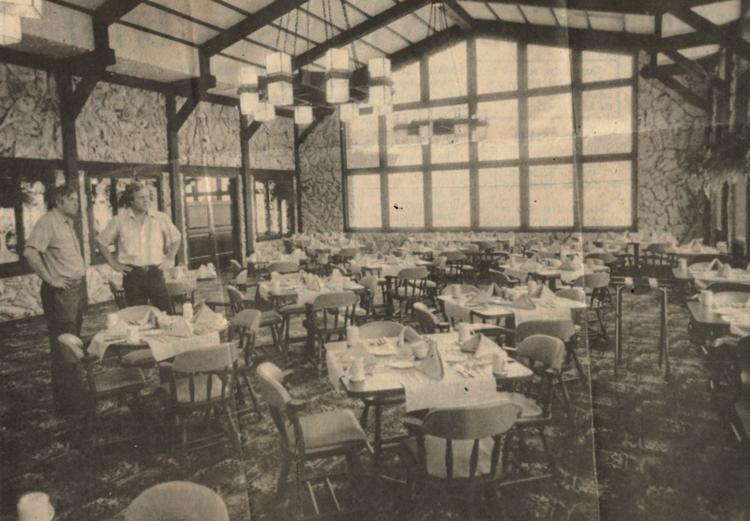 Nutbush City Limits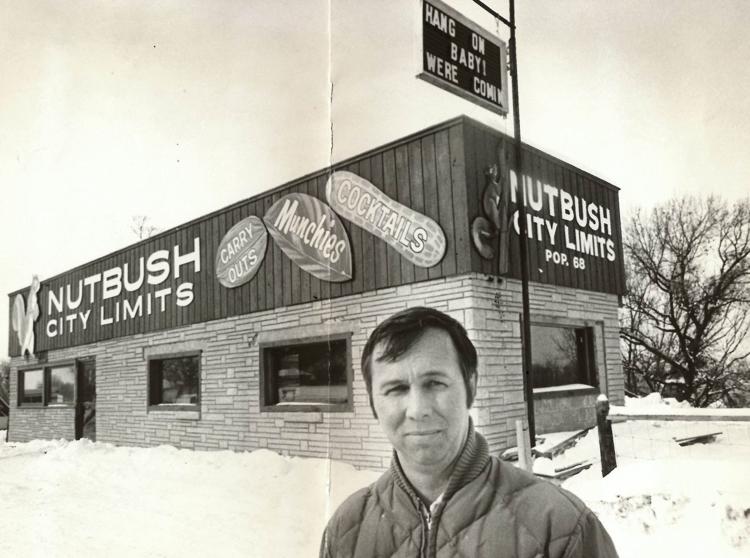 1976: New Villa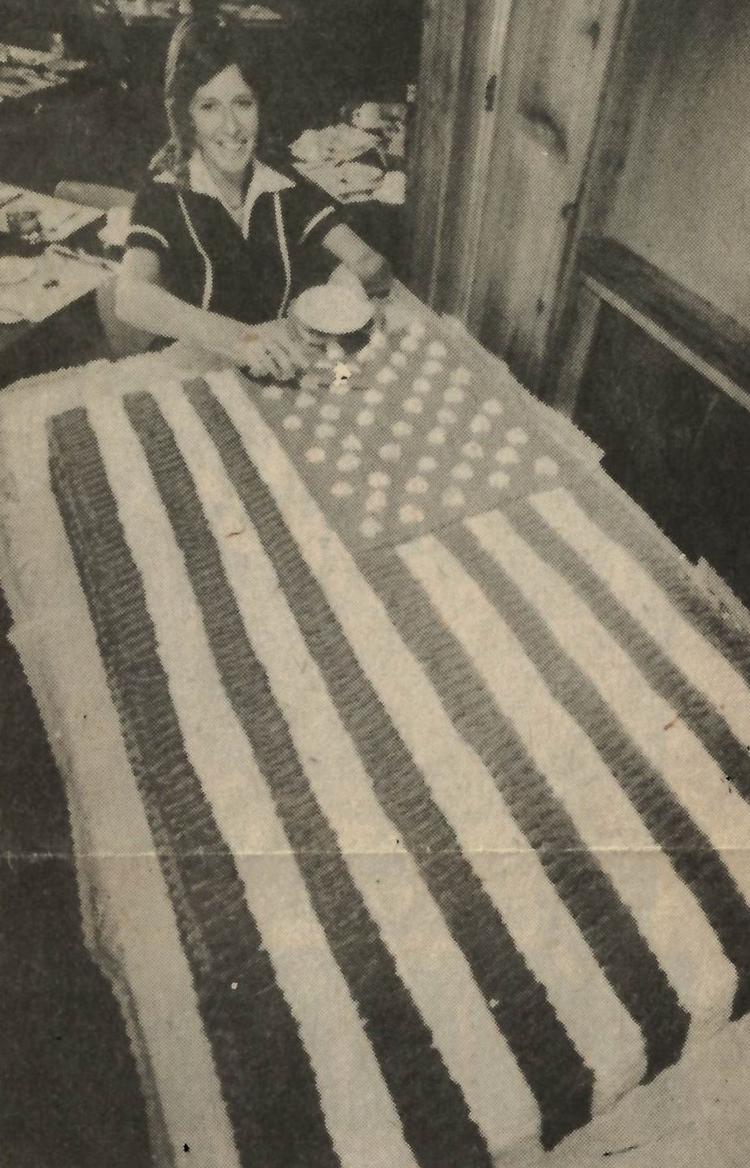 1973: Newburg's Menswear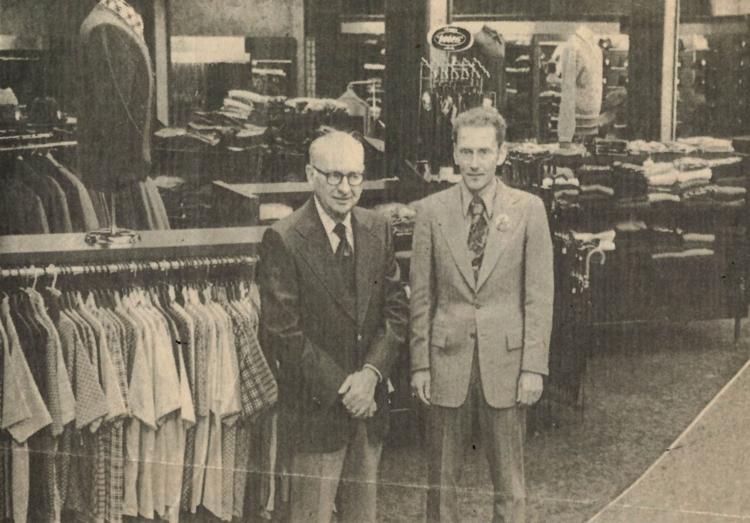 Northwest Fabrics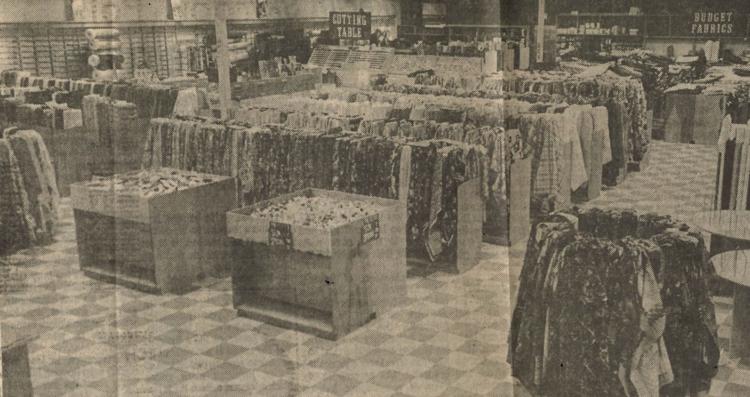 Organic Valley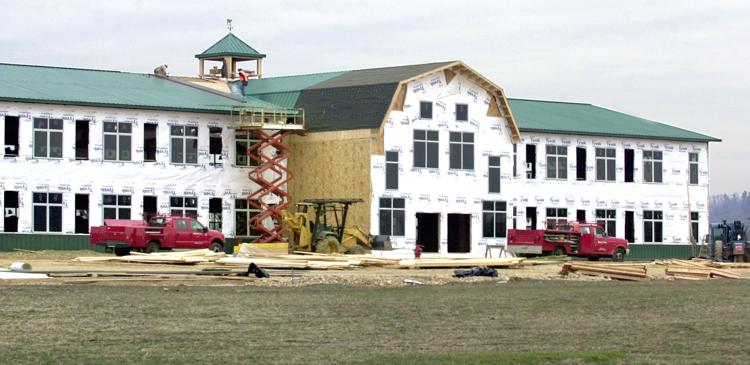 Onalaska Upholstery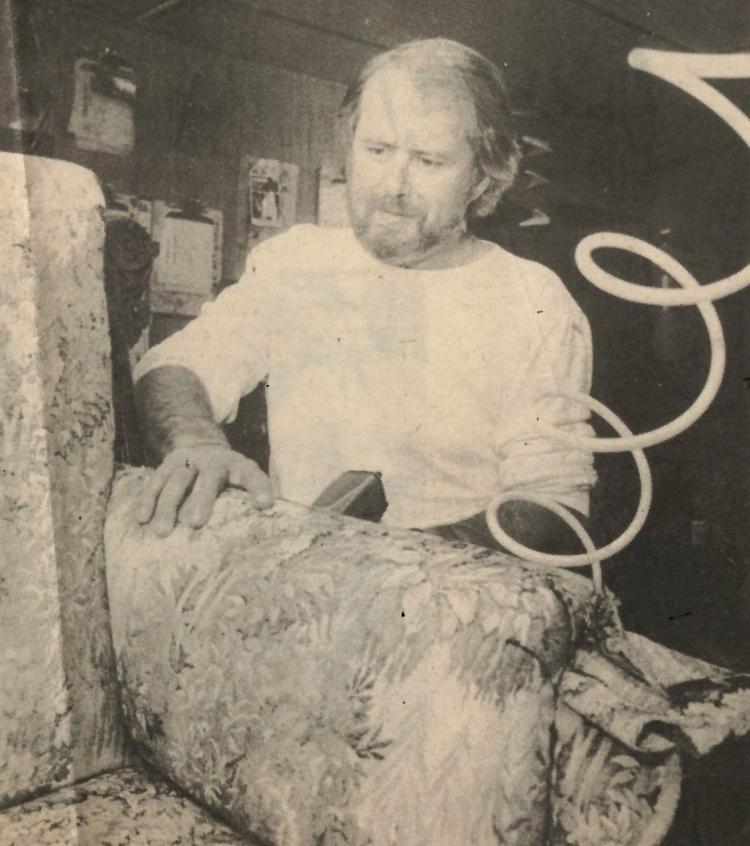 Our Place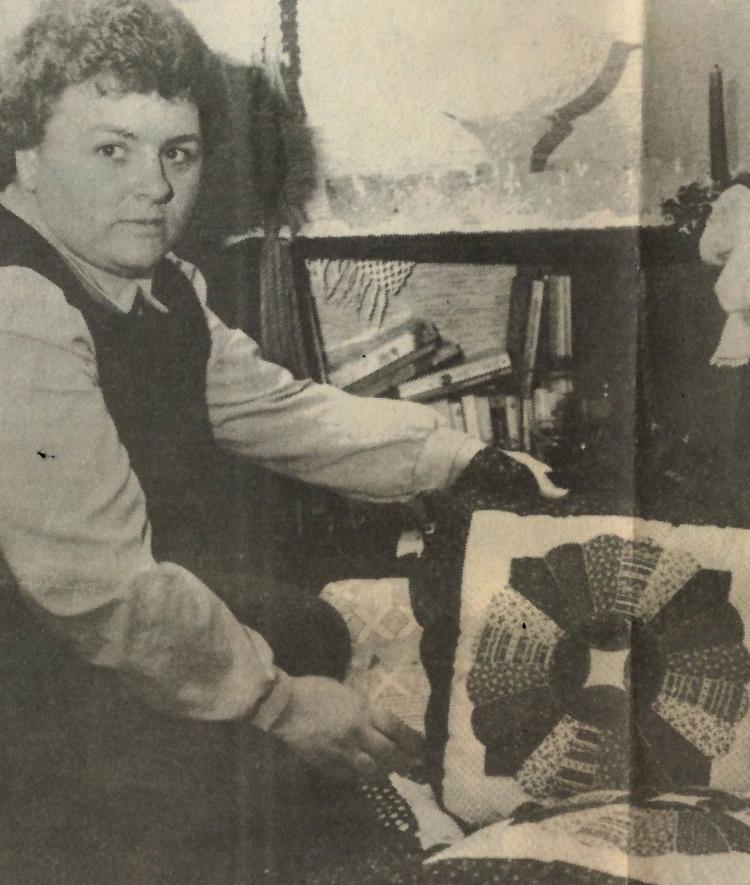 Oscar's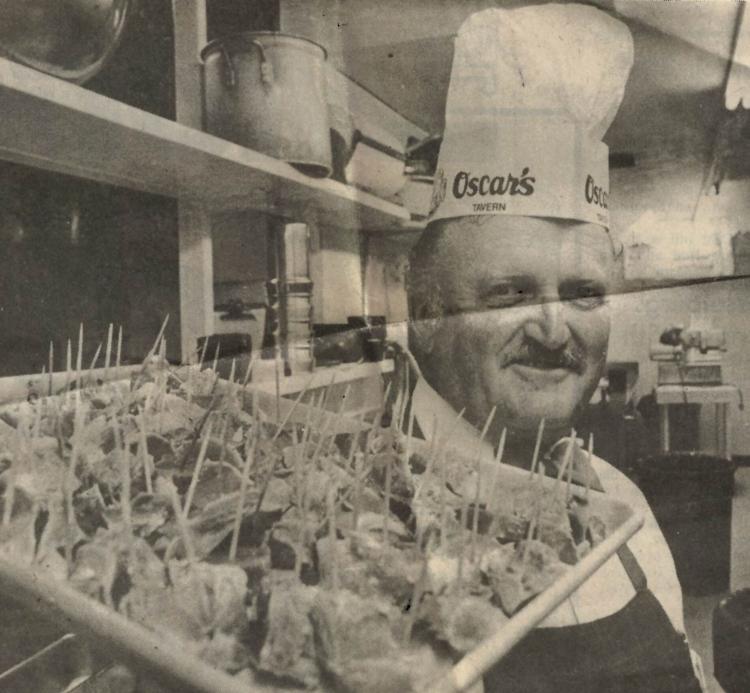 Oriental Food Store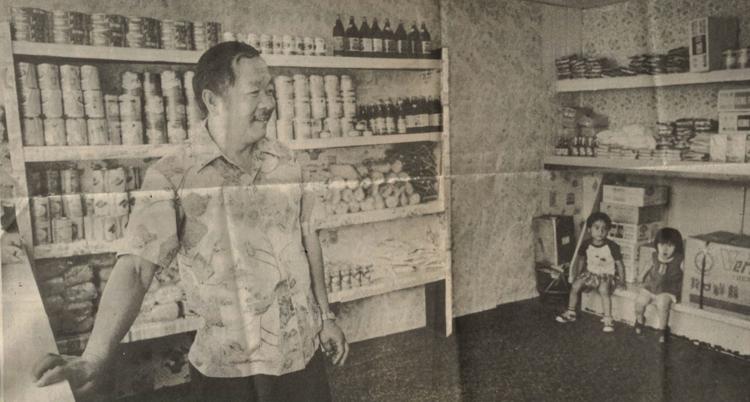 Oak Originals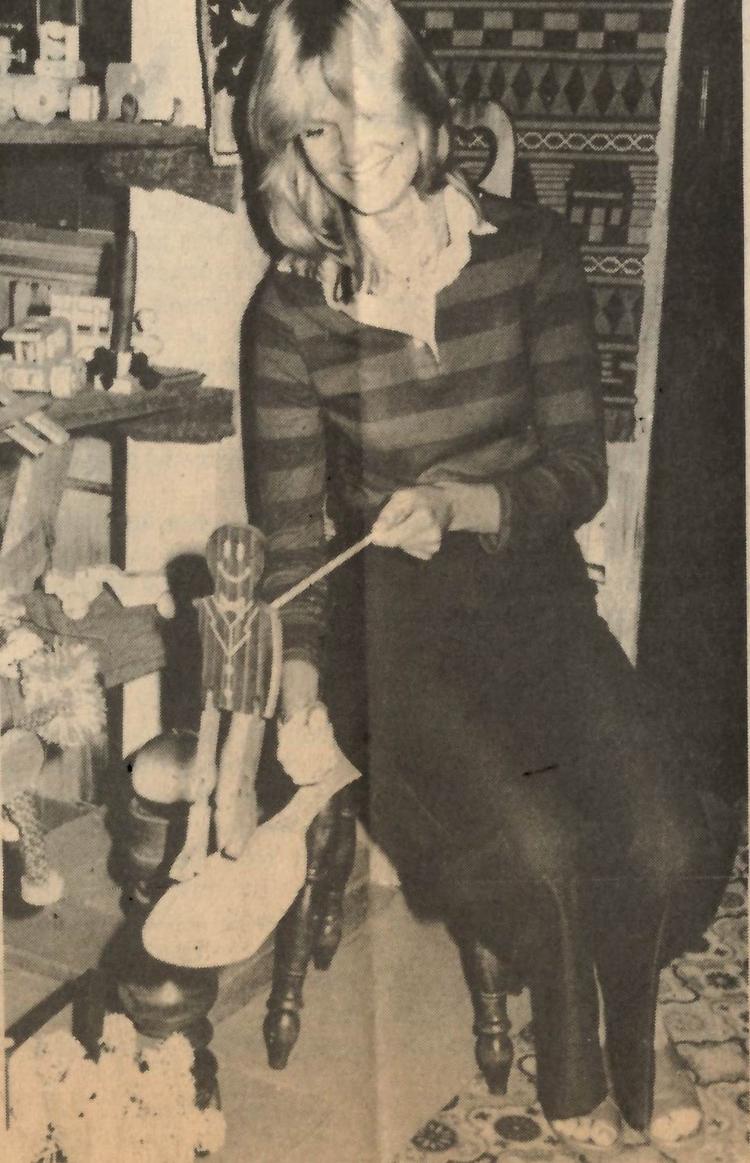 Outers Laboratories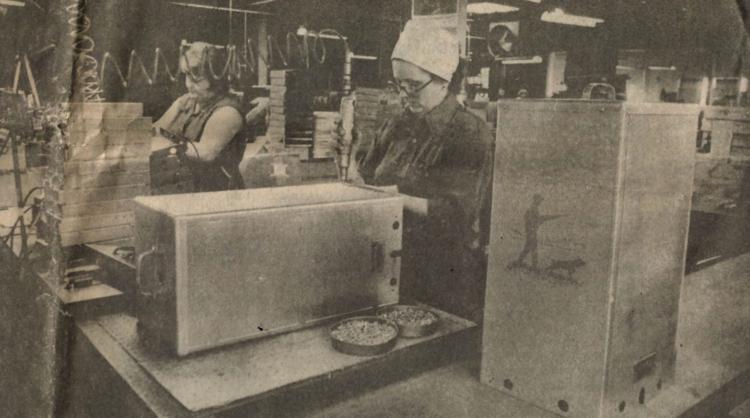 Osco Drug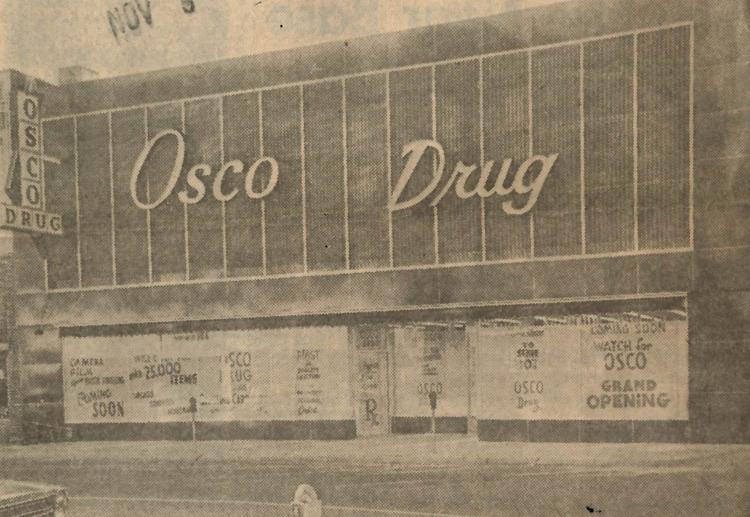 Paul's Pantry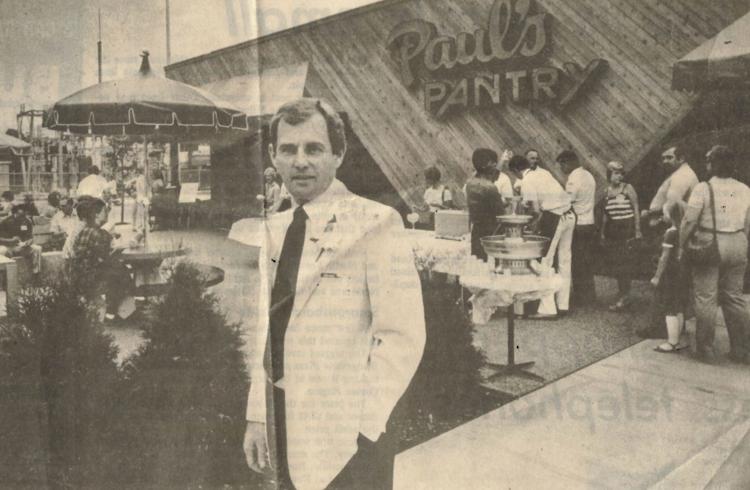 Pizza Corral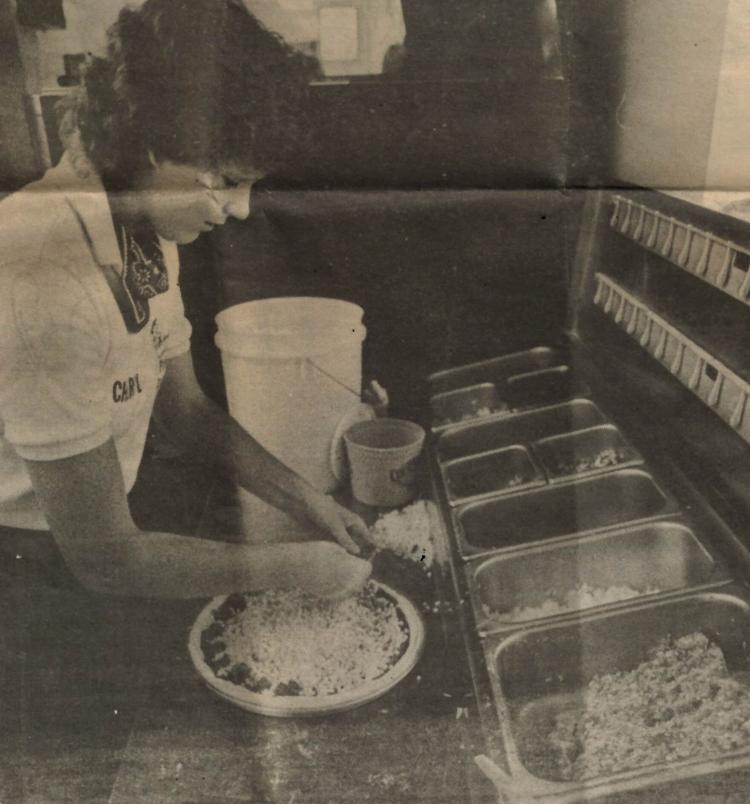 Pagliacci's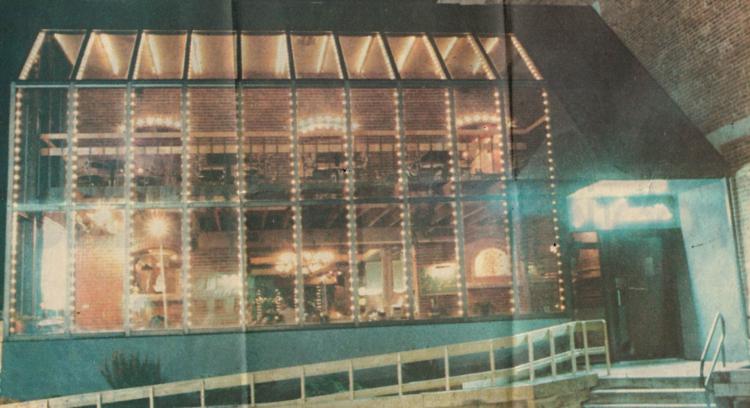 Party House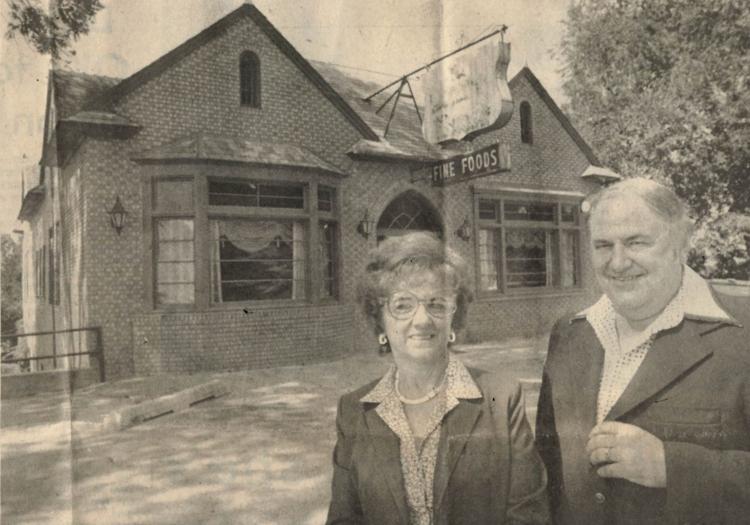 1981: People's Food Co-op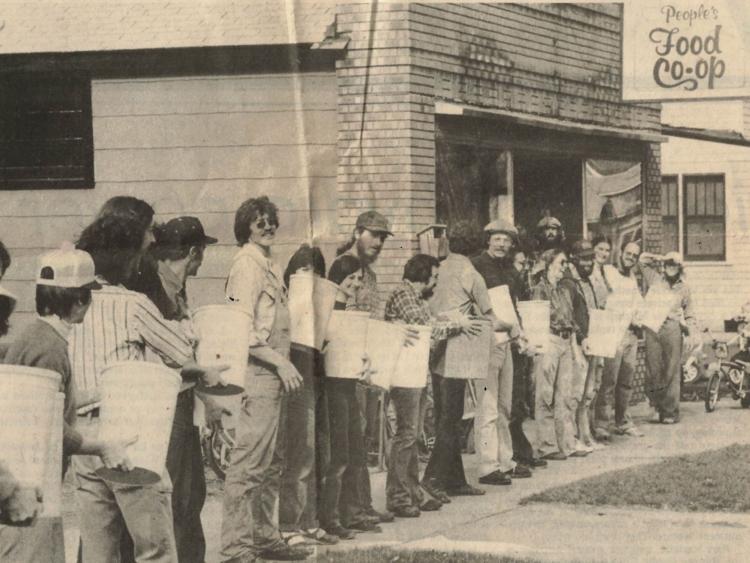 Piggy's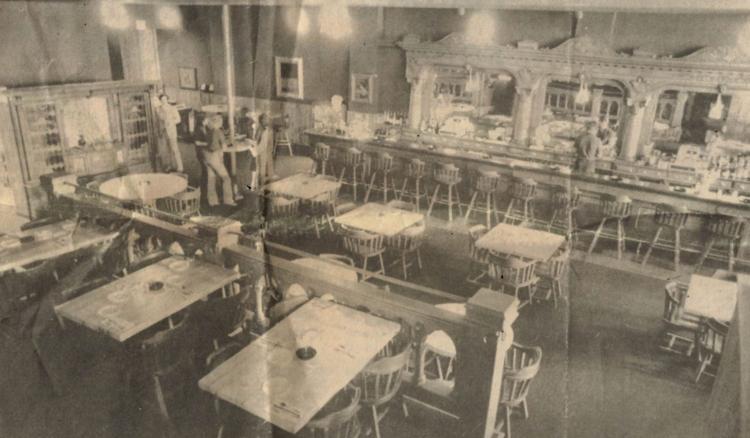 Pamperin Cigar Co.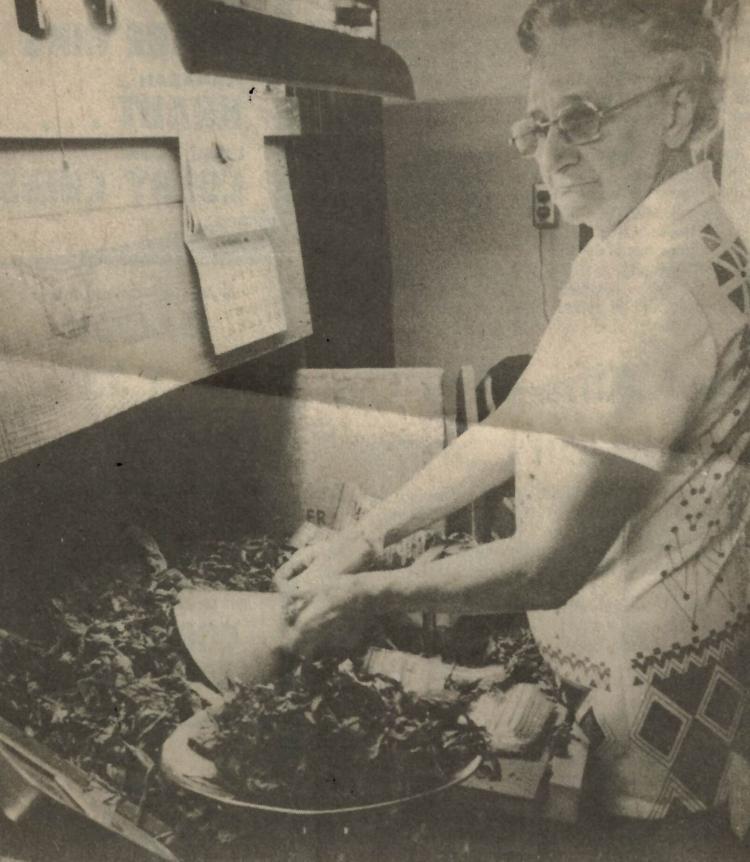 Ponderosa Steak House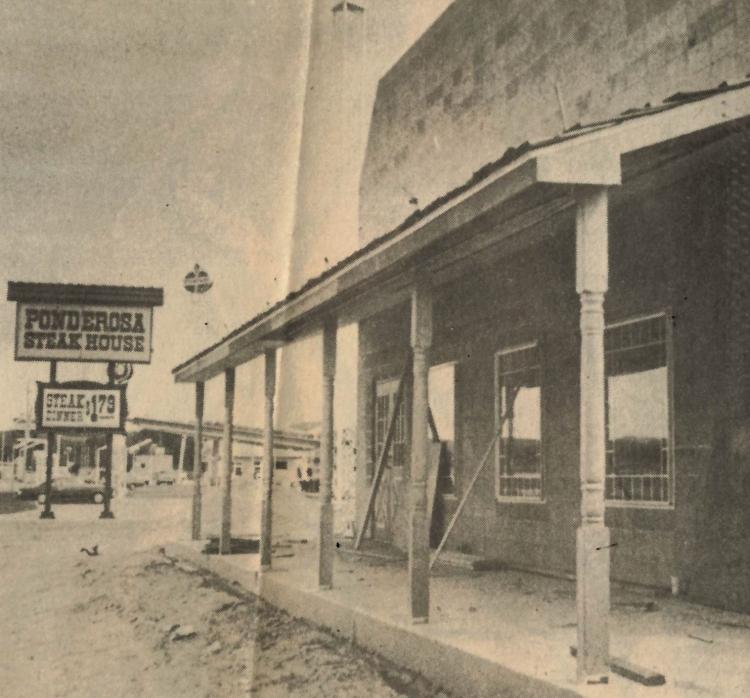 1945: Quillin's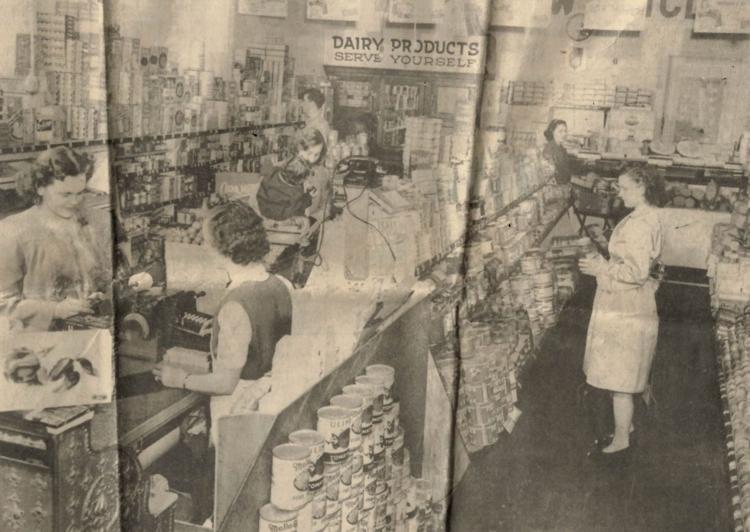 1985: Ranch House Dinner Theater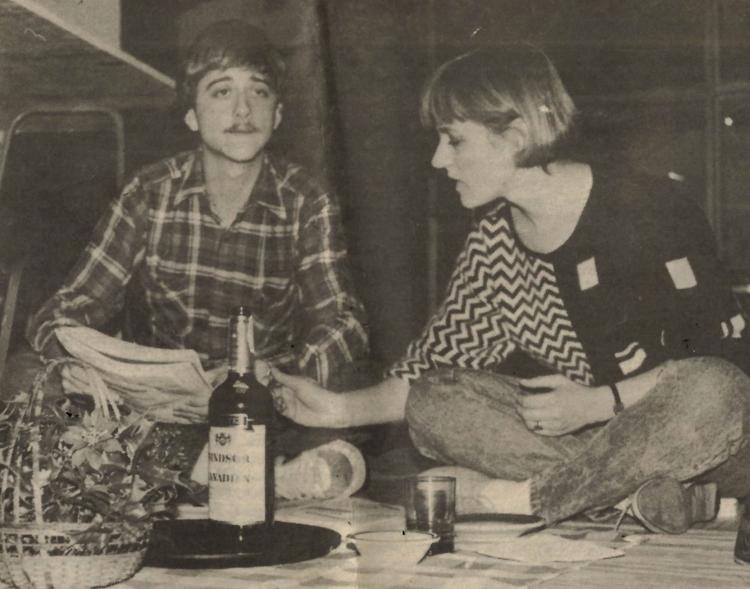 Rudy's Drive-In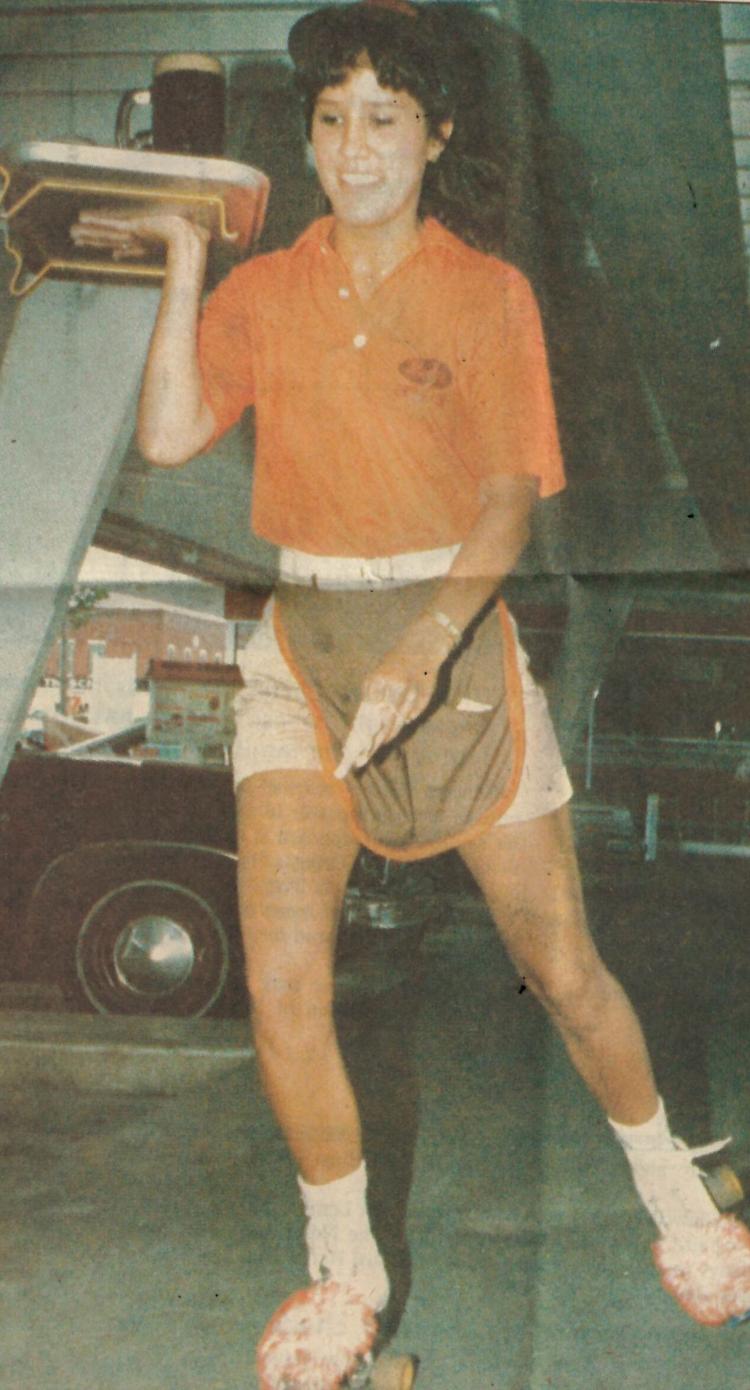 Ray Hutson Chevrolet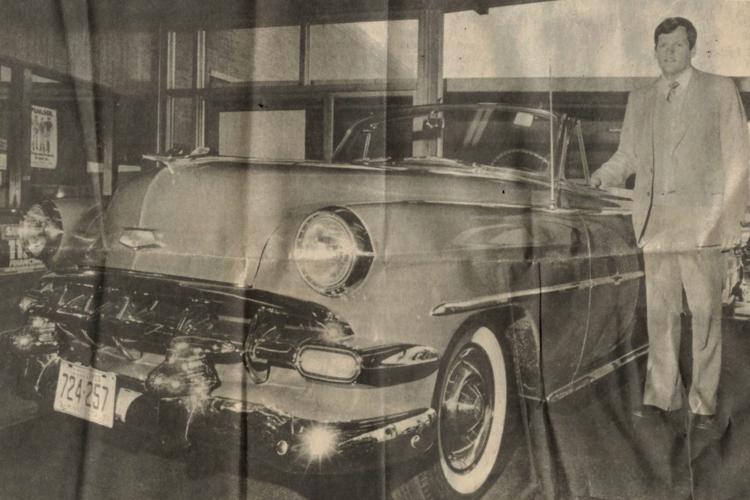 Ragstock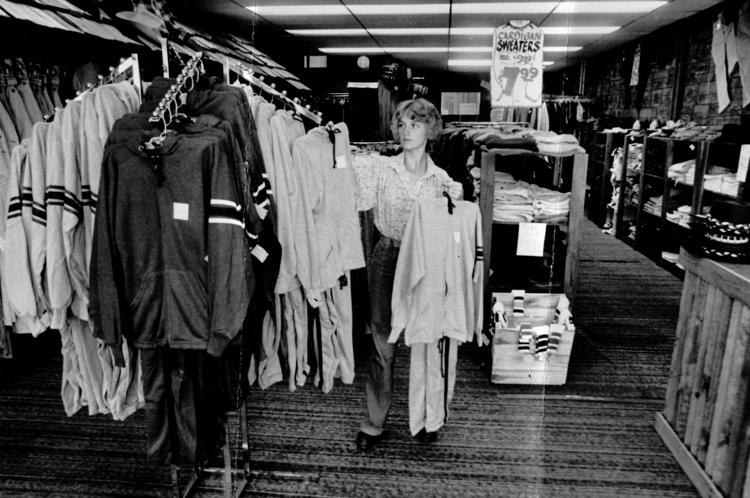 Radisson Hotel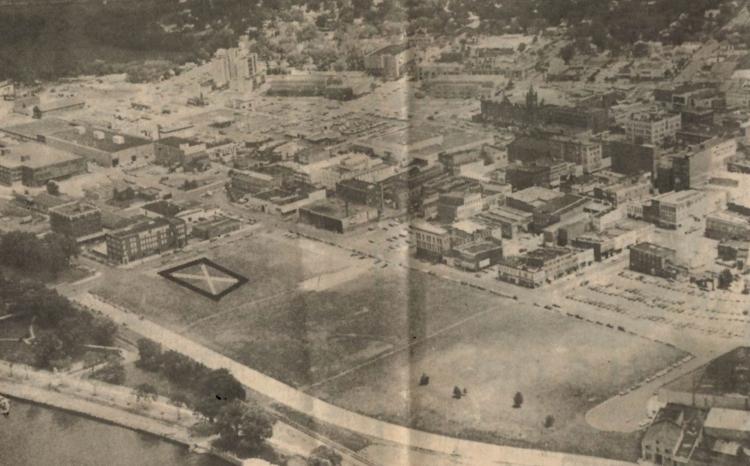 Ramada Inn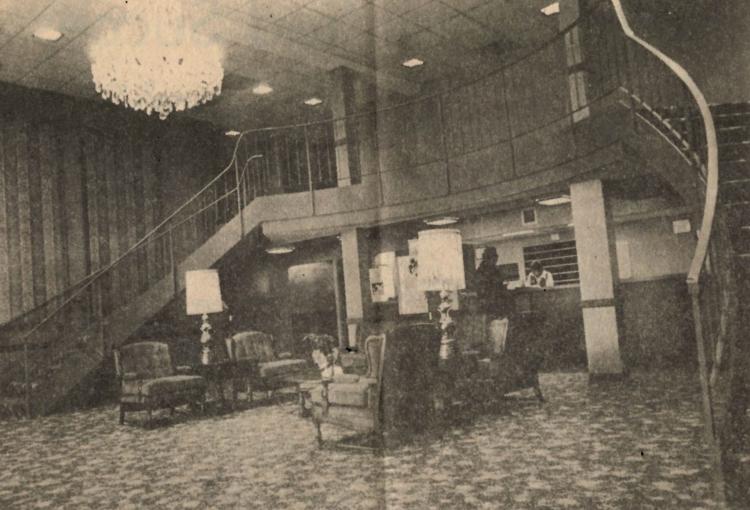 Royale Pie Shop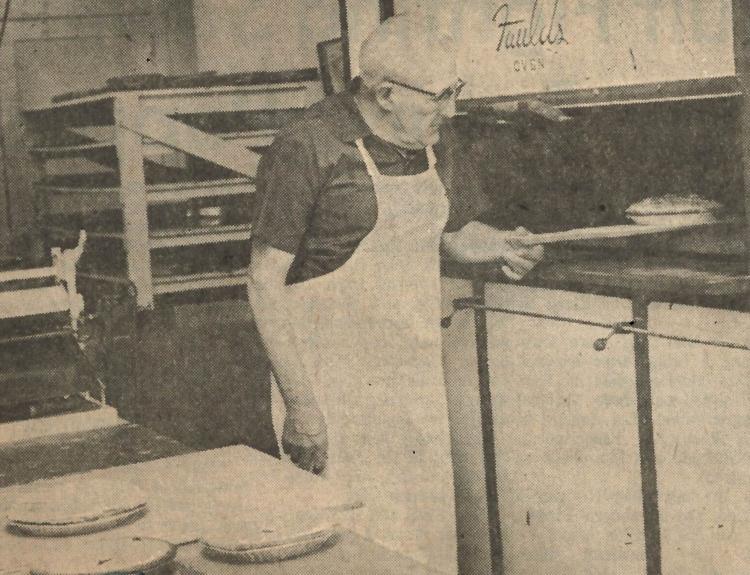 Ross Furniture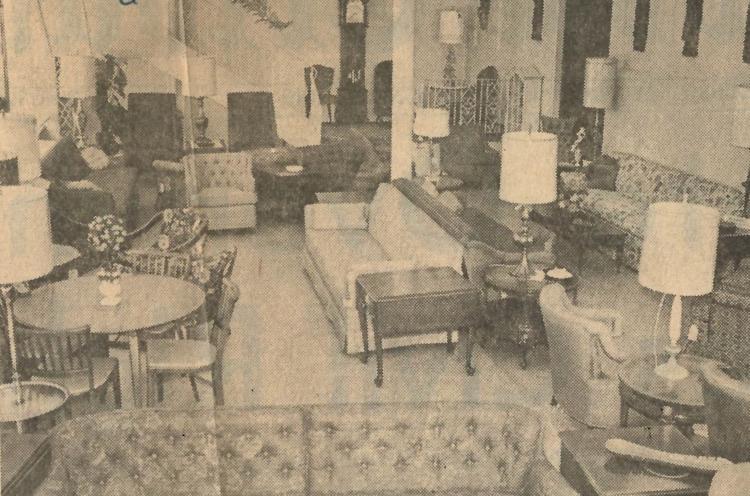 Rivoli Theater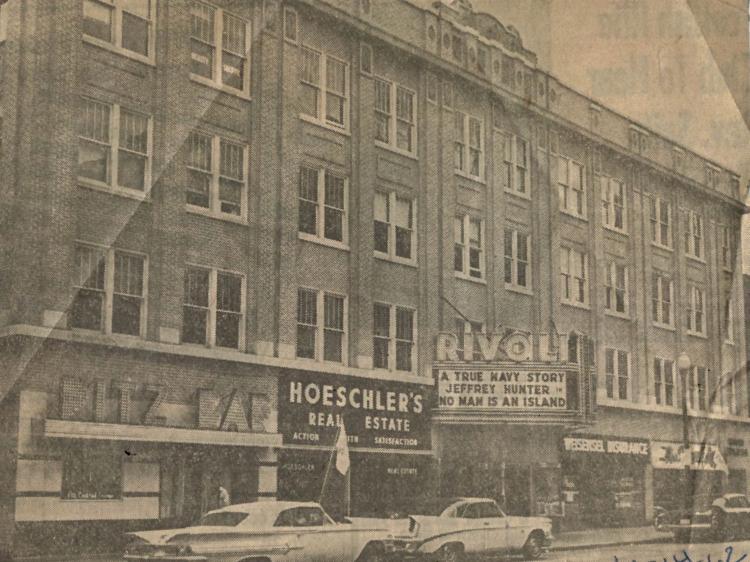 Red Owl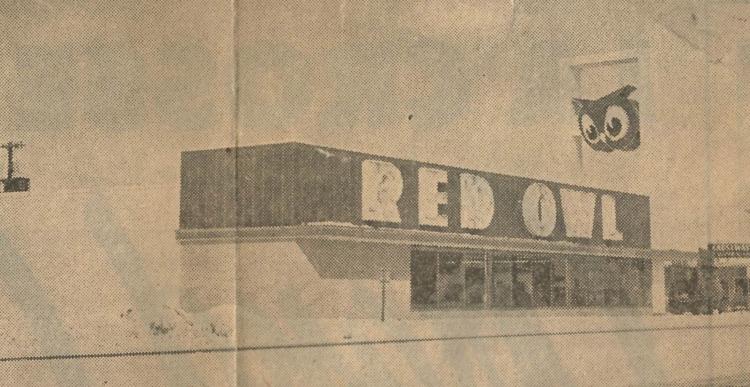 1954: Rowley's Office Equipment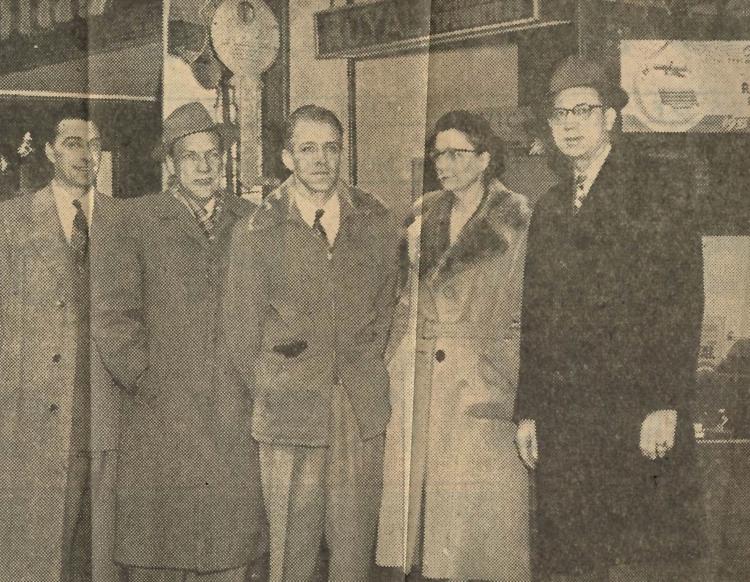 Rose Jewelers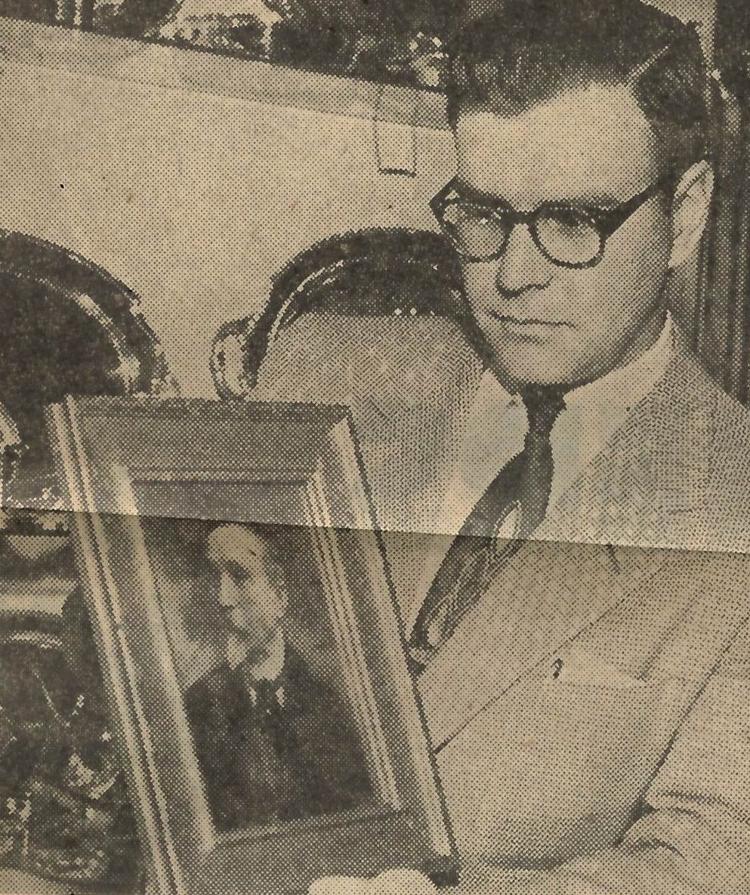 Skogen's IGA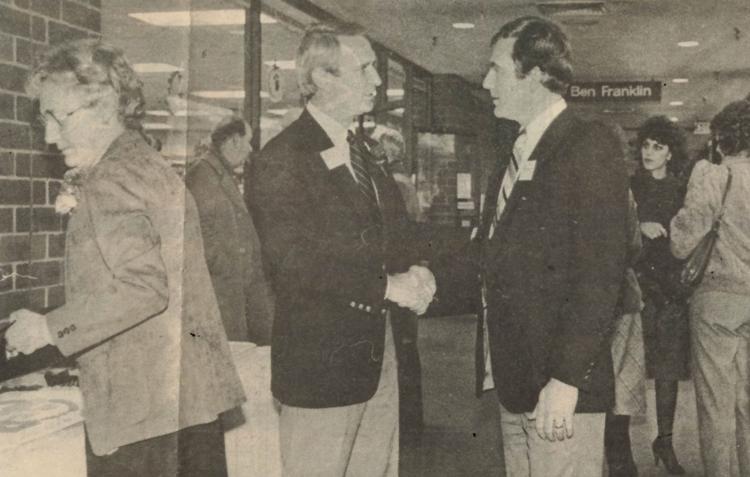 Scandinavian Design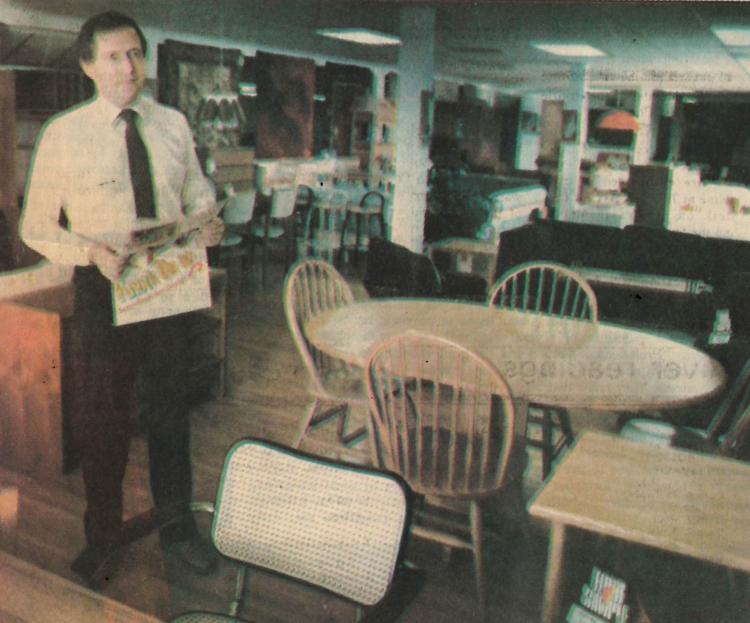 1984: Skifton's Department Store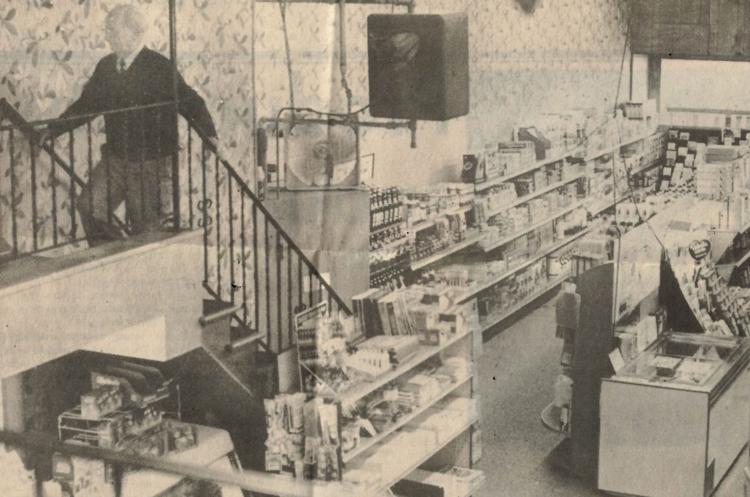 South Avenue Cafeteria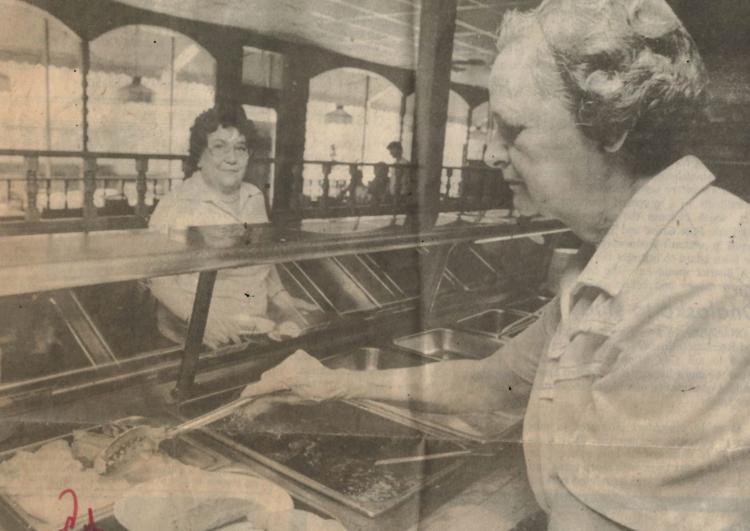 1983: Showbiz Pizza Place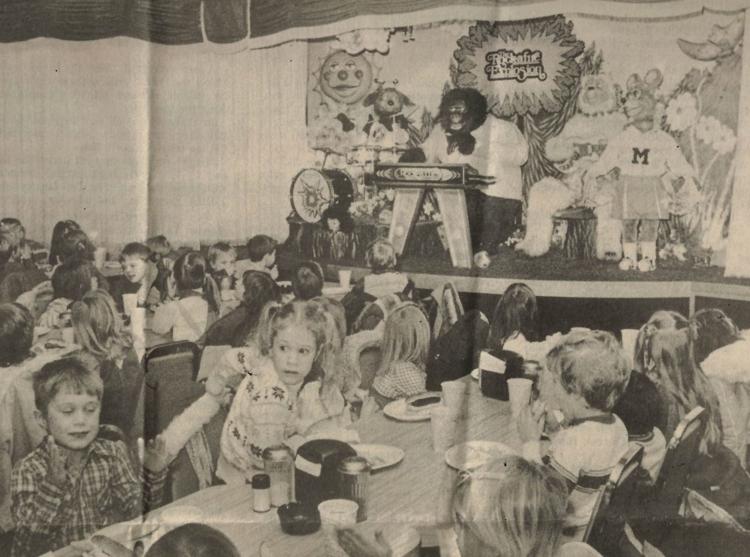 Stoddard Hotel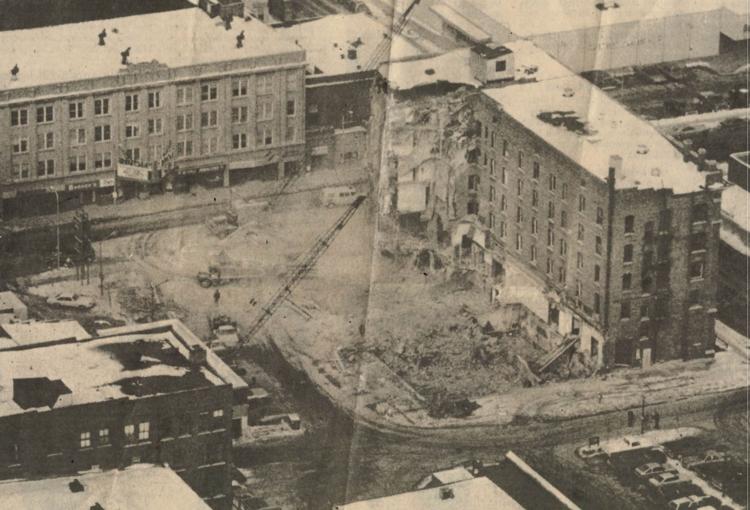 The Sweet Shop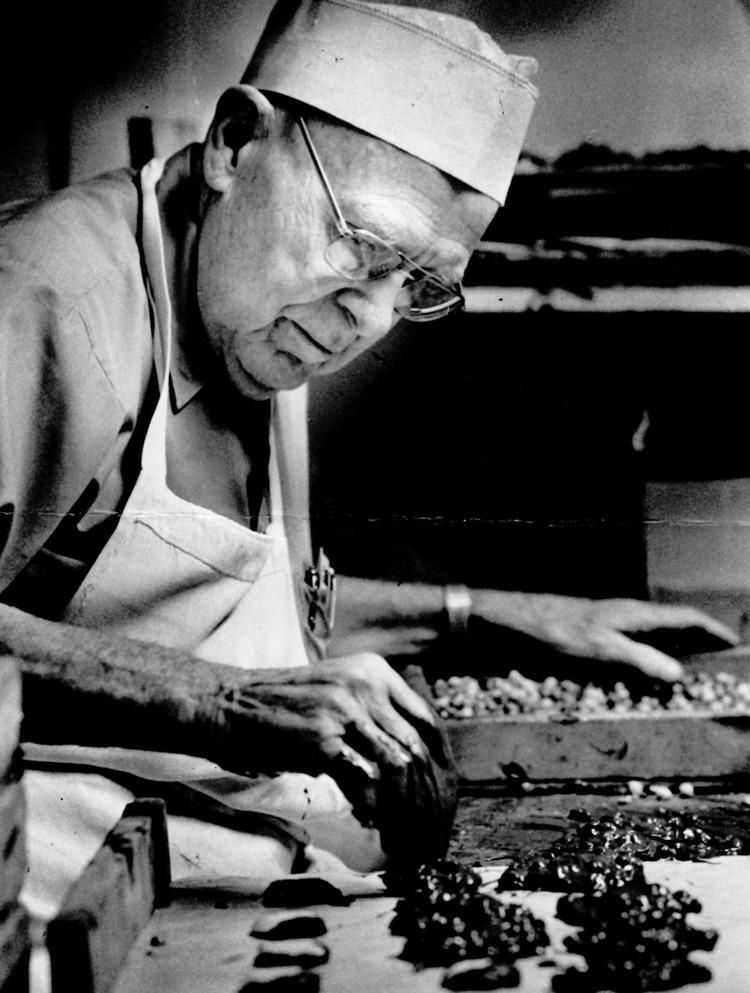 1978: Soell's King of Low Prices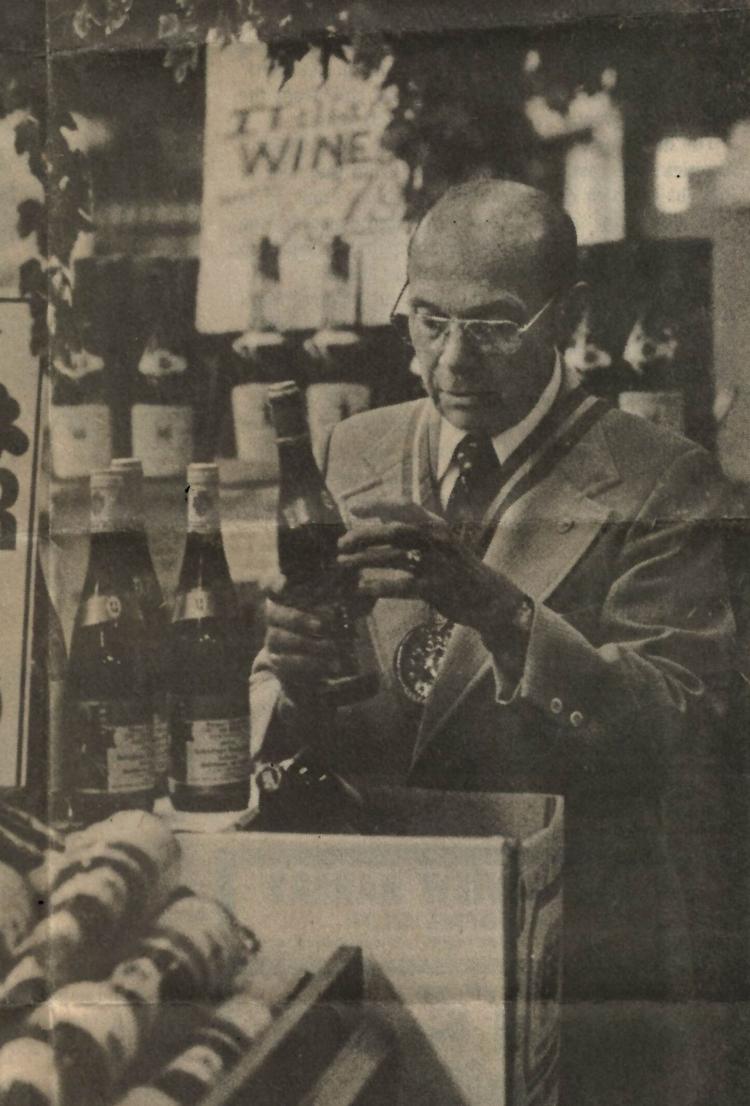 1978: Shopko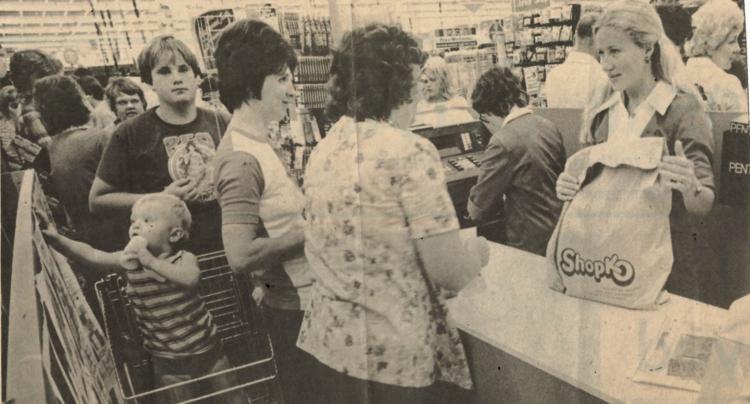 SuperValu
1973: Schaak Electronics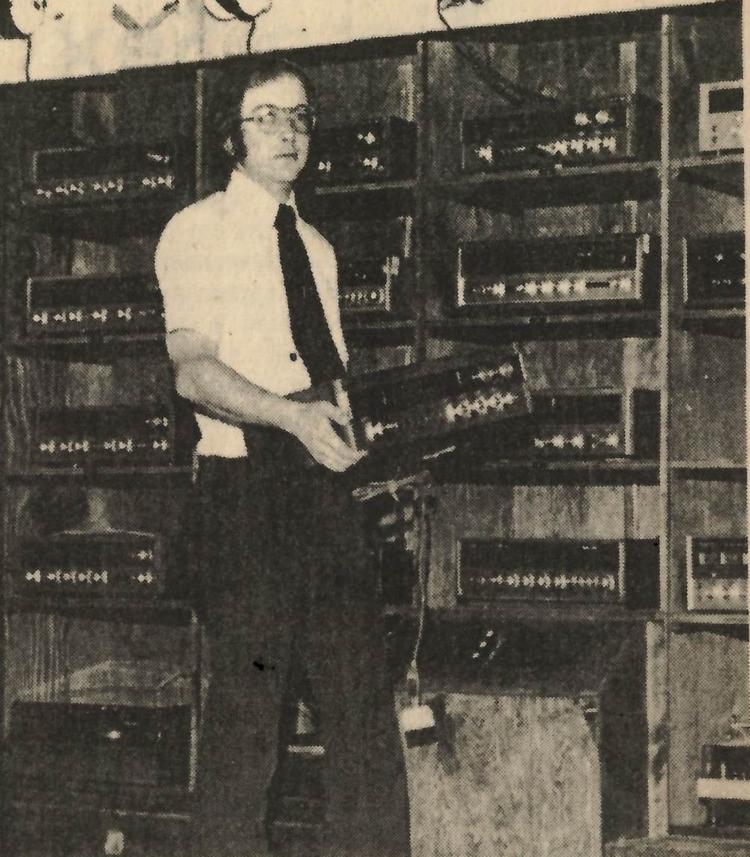 Shakey's Pizza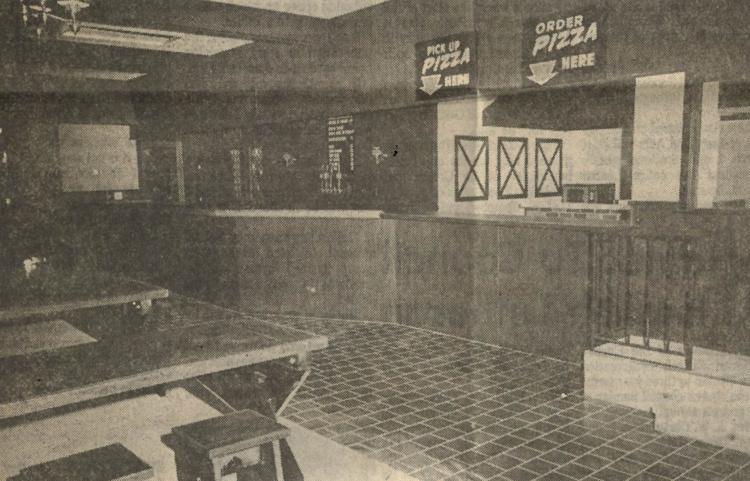 1972: The Stereo Shop
Sandy's Drive-In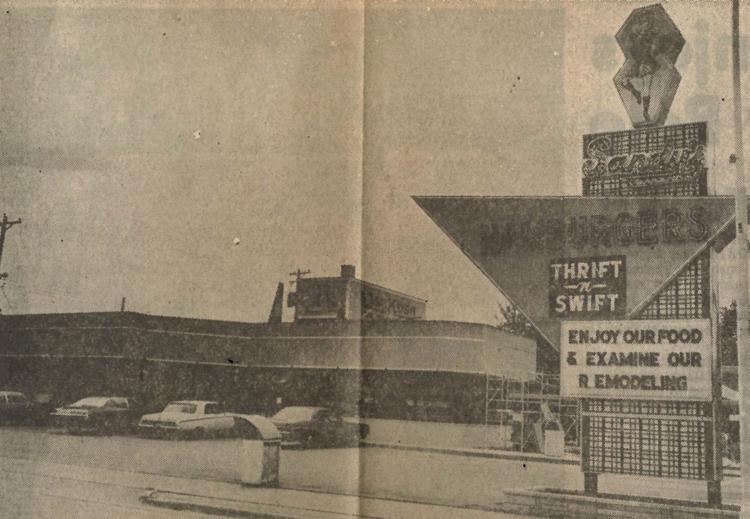 Shelby Mall
Swiss Chateau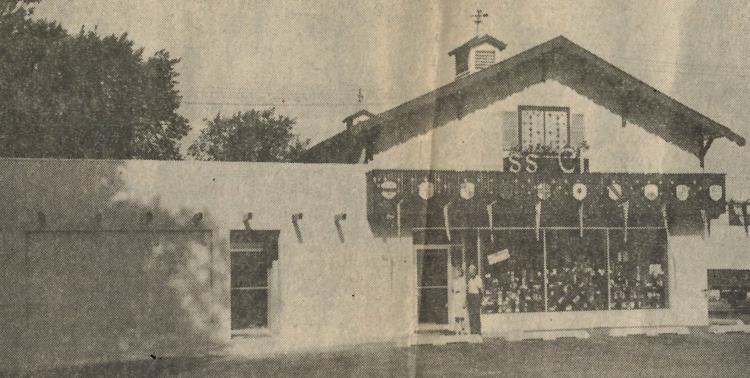 Spurgeon's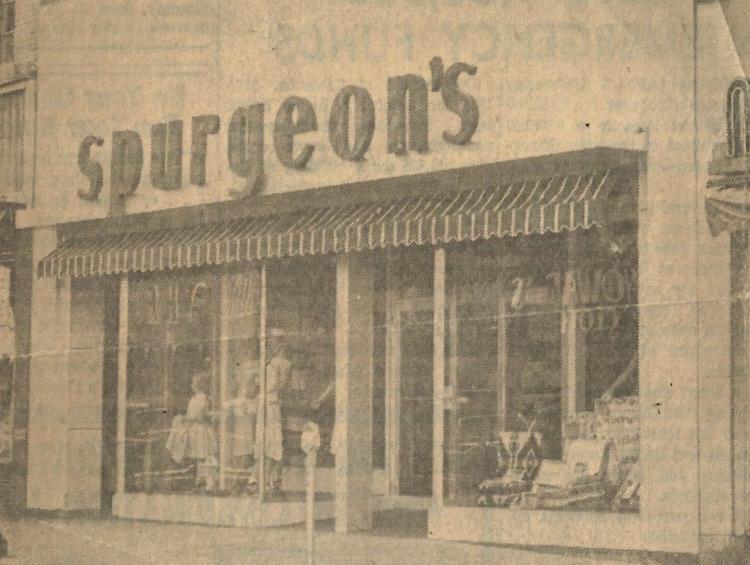 1958: State Bank of La Crosse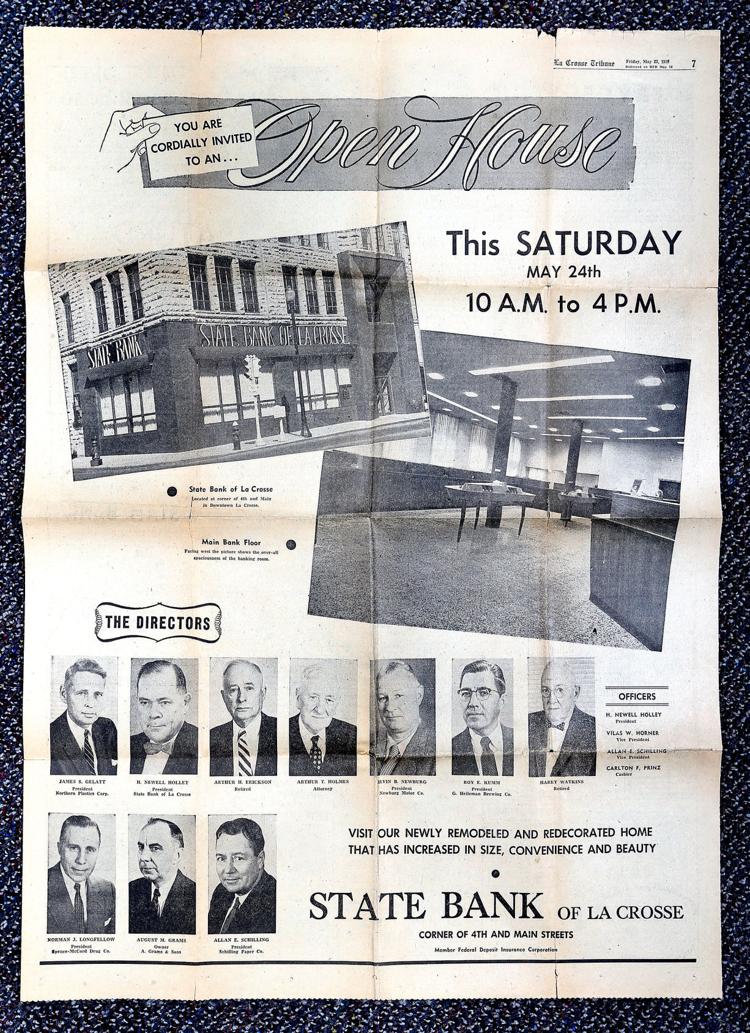 1954: Smith's Bike Shop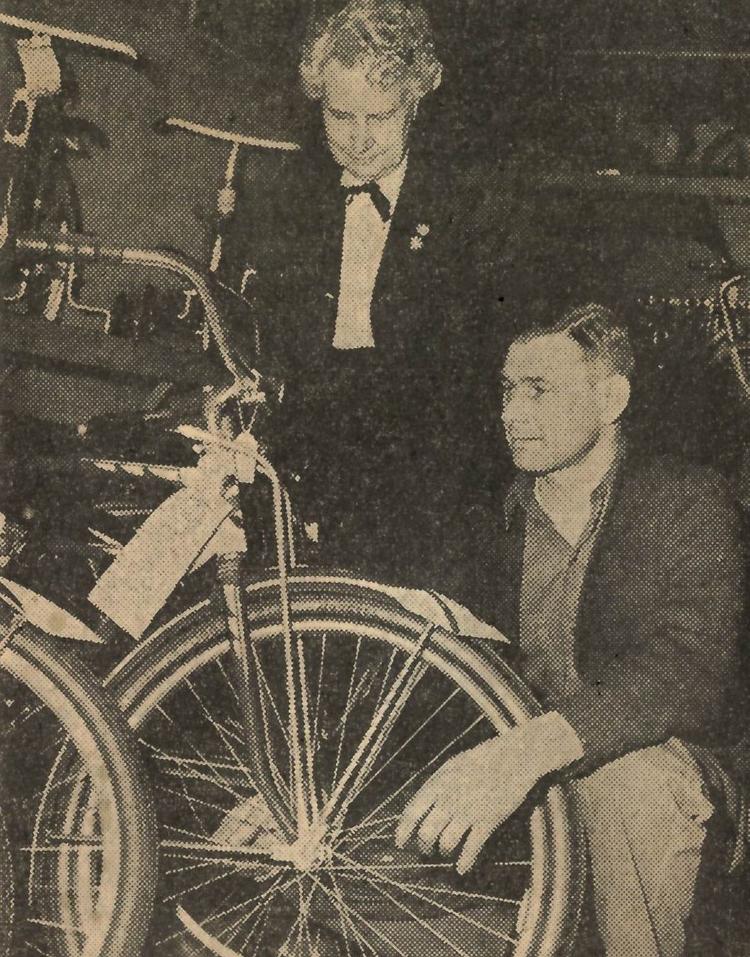 1954: Salem Markos & Sons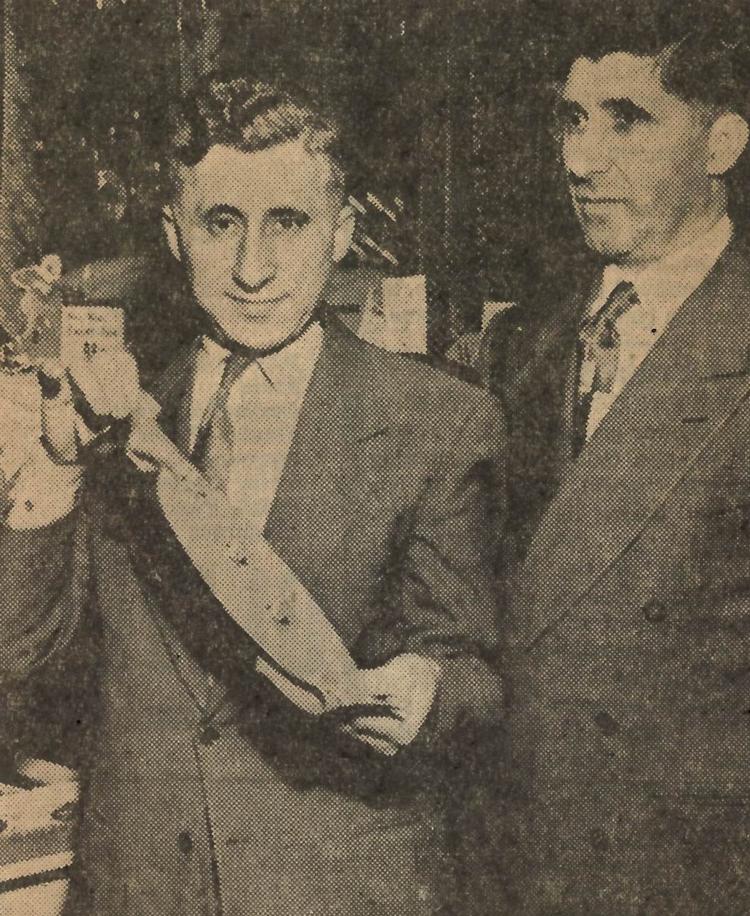 1948: Sears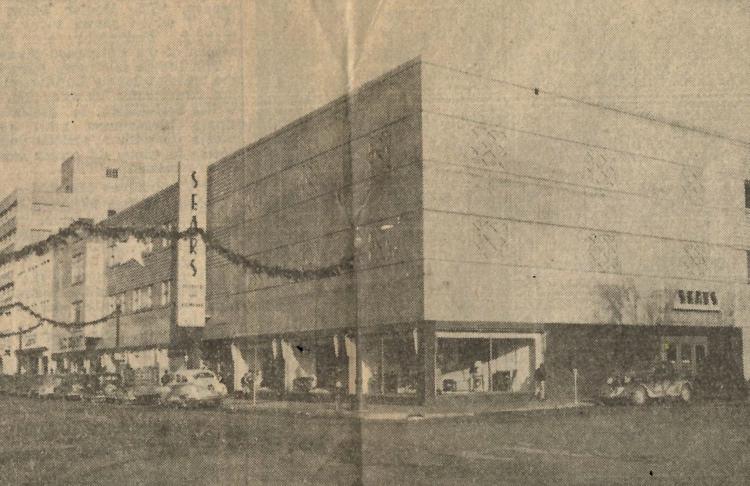 Teddy Bare Lingerie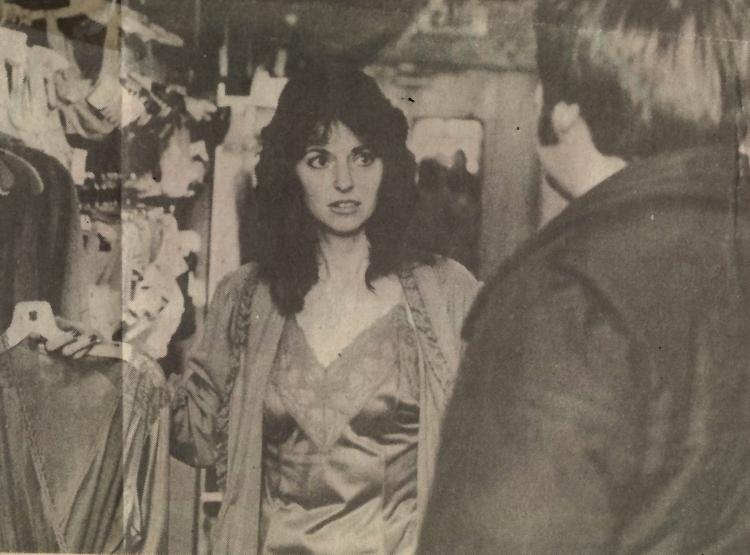 The Tannery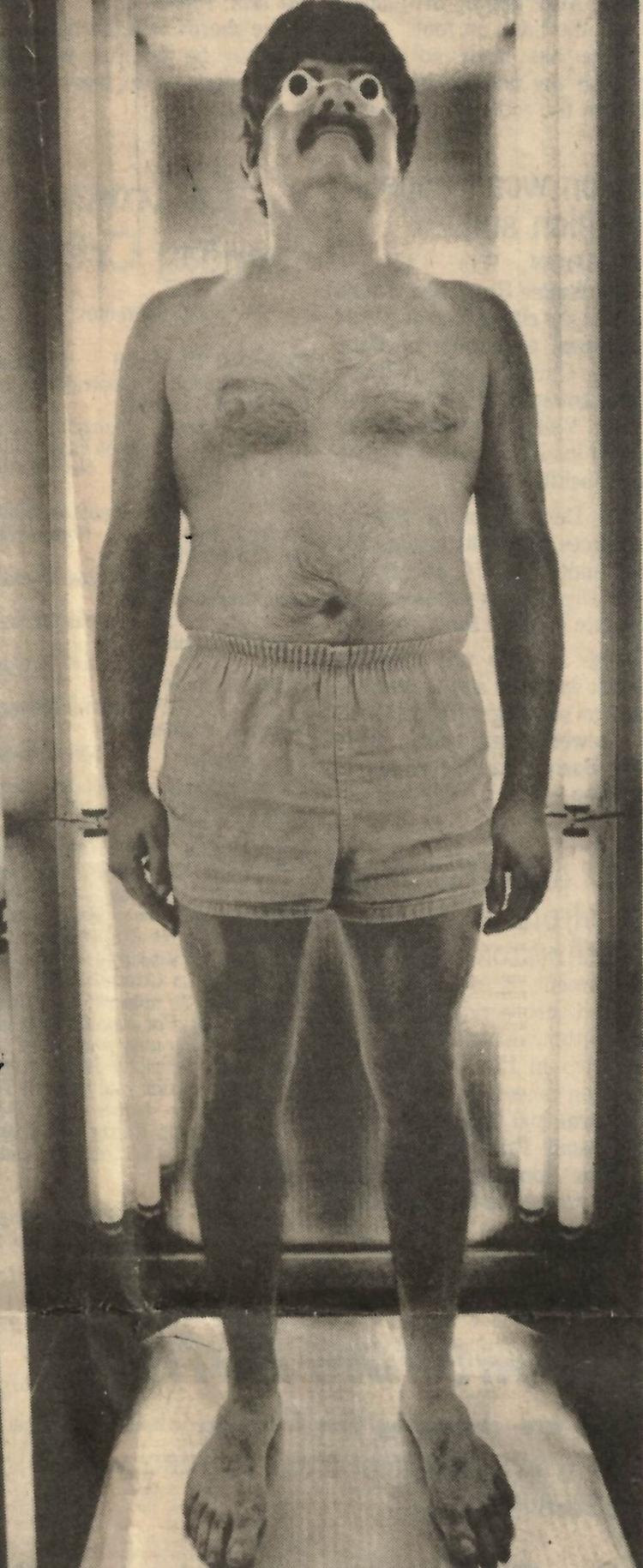 T-Jo's Pizza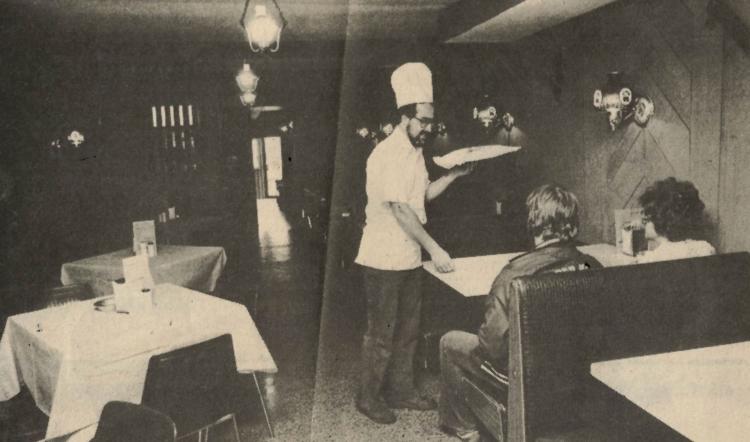 Tiffany's Touch of Fashions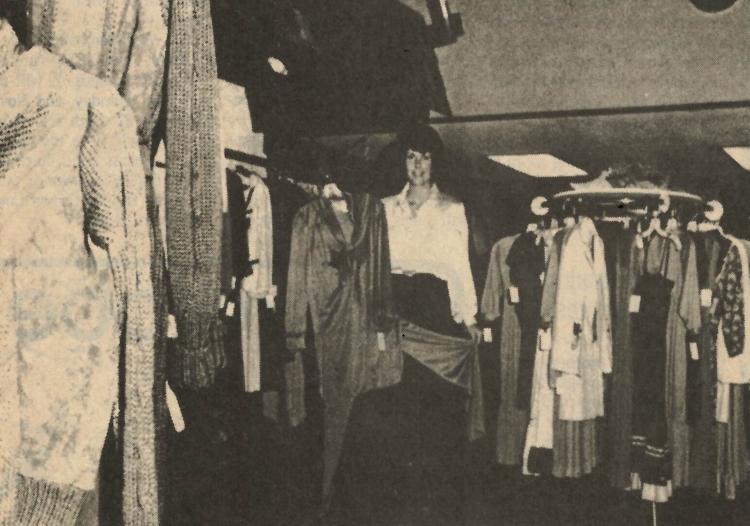 Taco Bell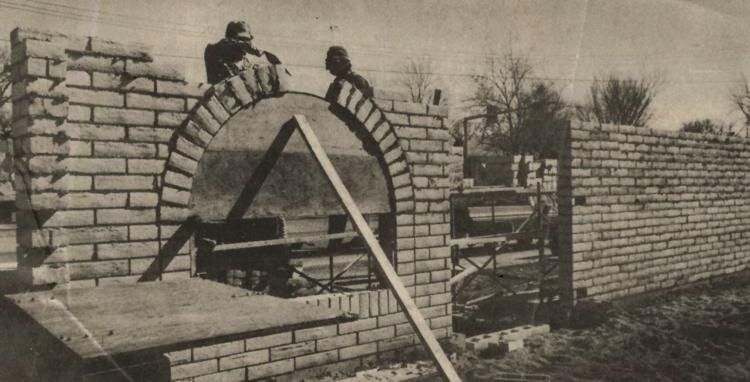 Taco John's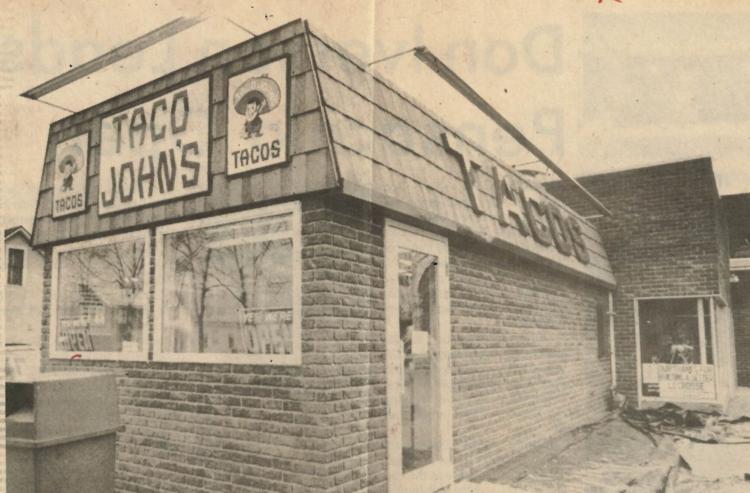 Taco Village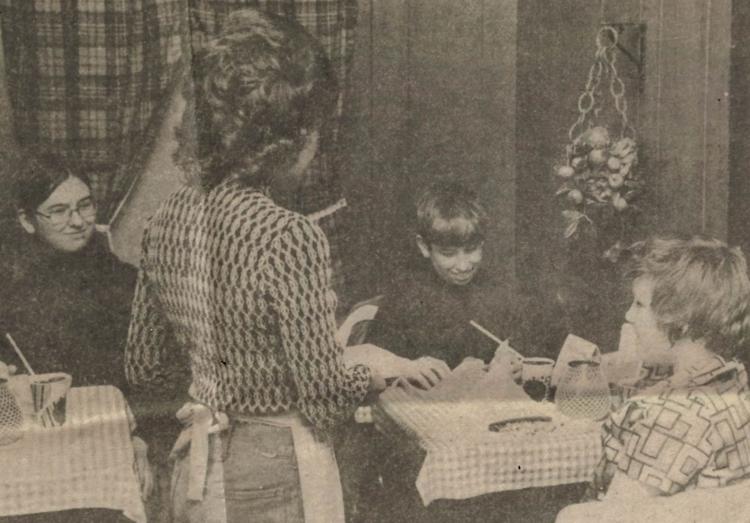 1954: Triangle Cafe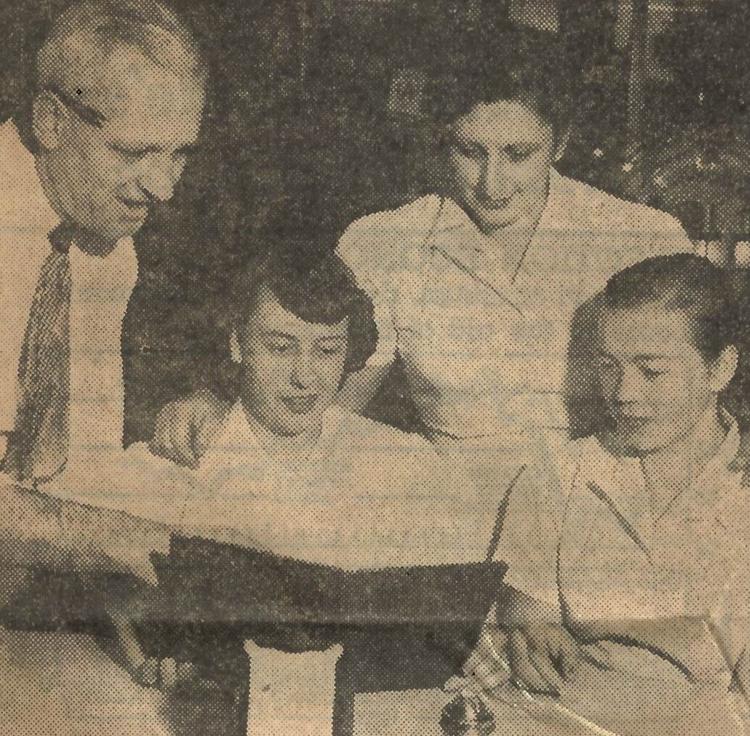 1954: Tom's Speedometer Shop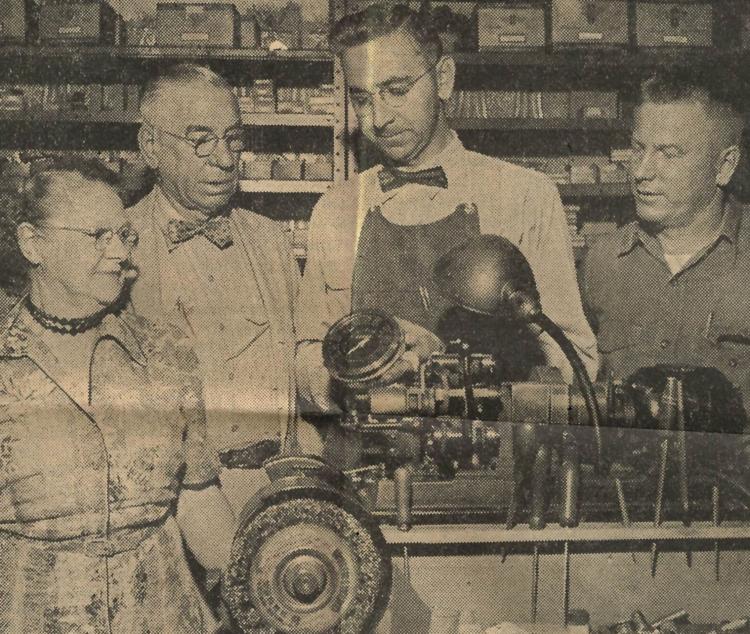 Terry's Music Store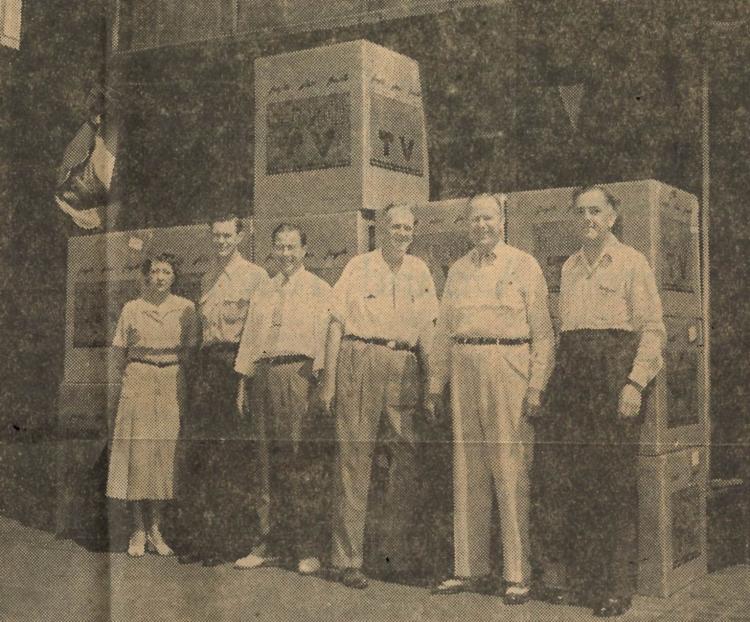 Tausche Hardware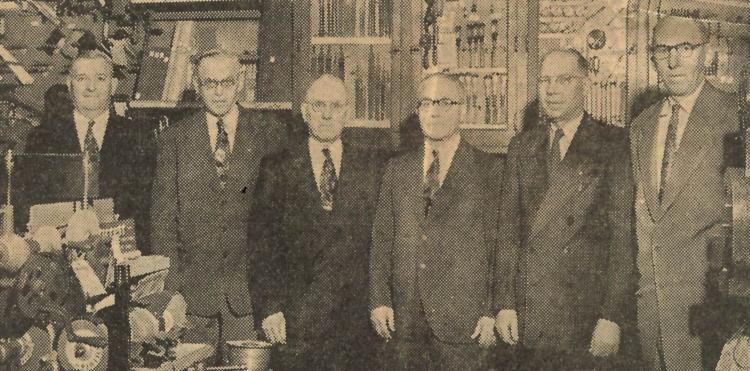 United Auto Supply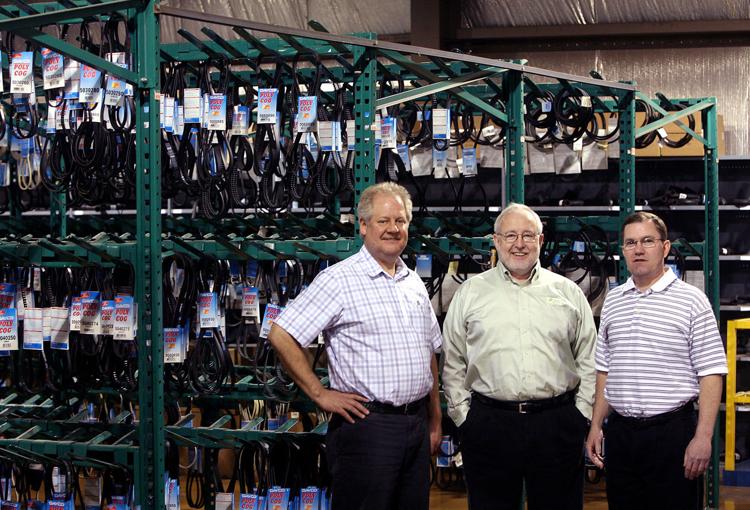 Unicorn Restaurant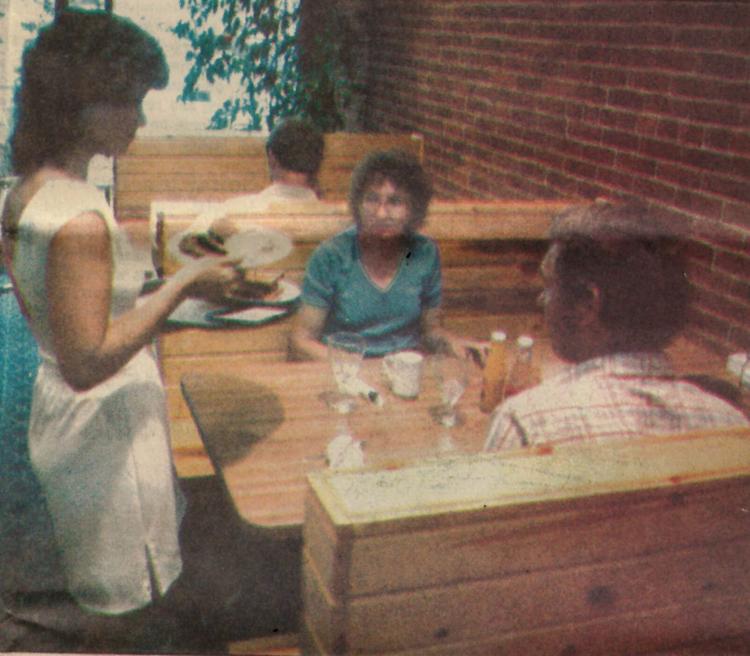 Undercover Works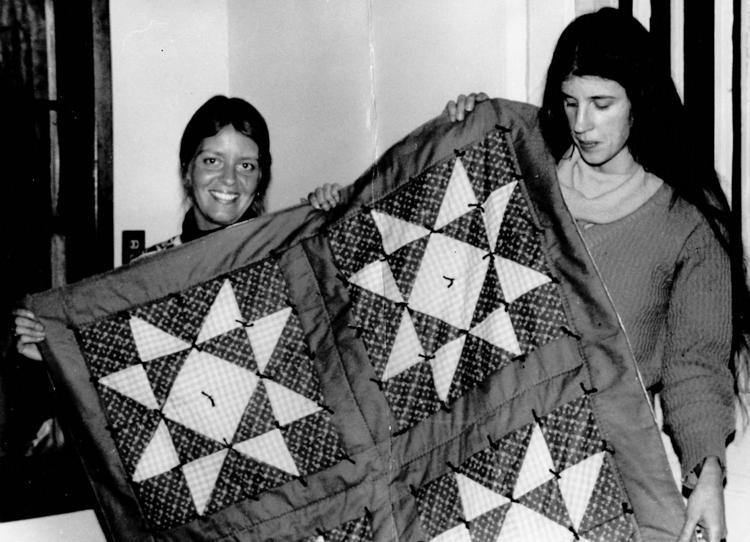 U-Dun-It Shop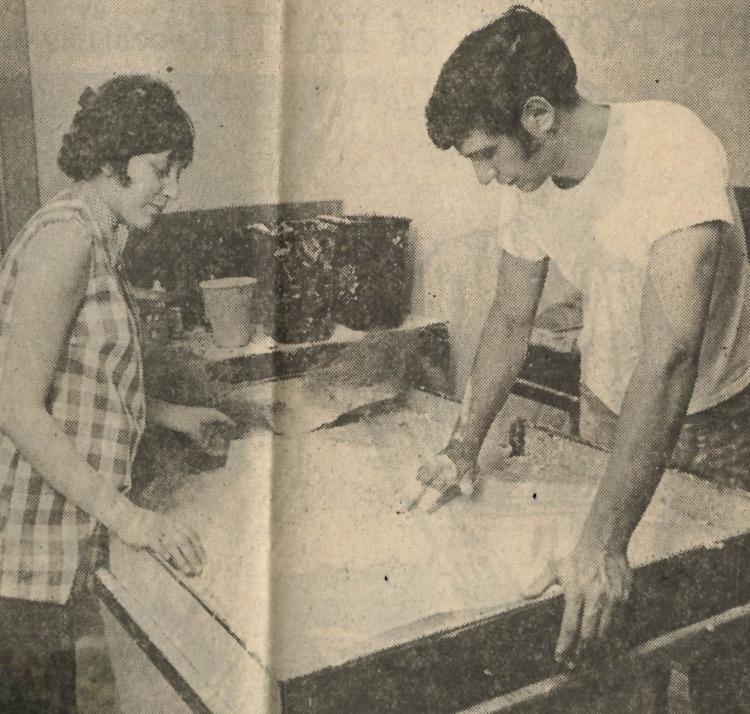 Unique Inc.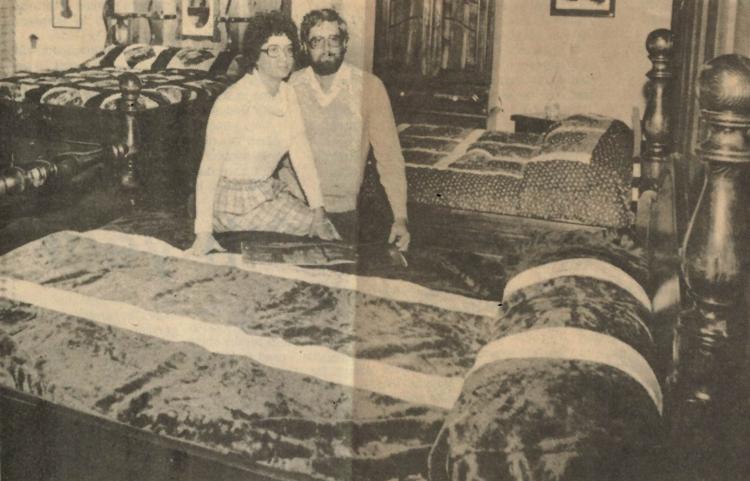 1973: Union Prescription Center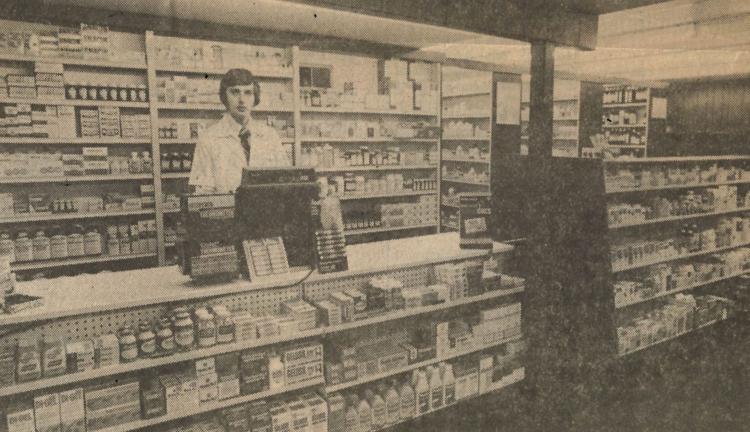 Uppers and Downers Boutique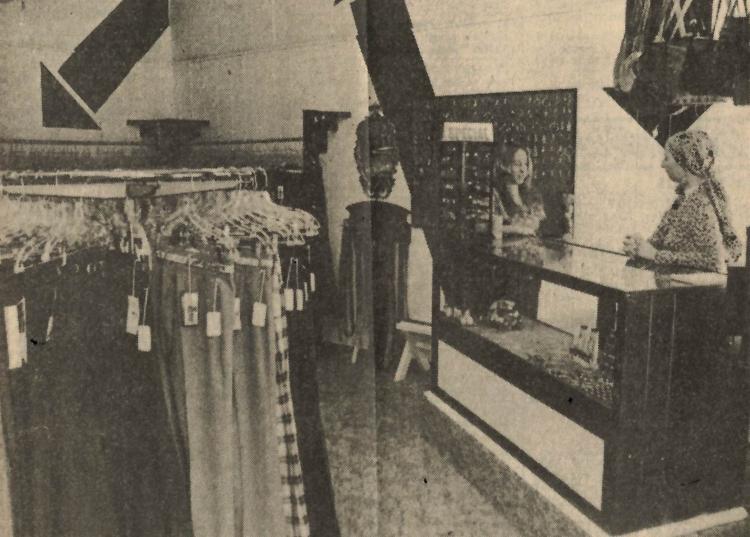 Valentino's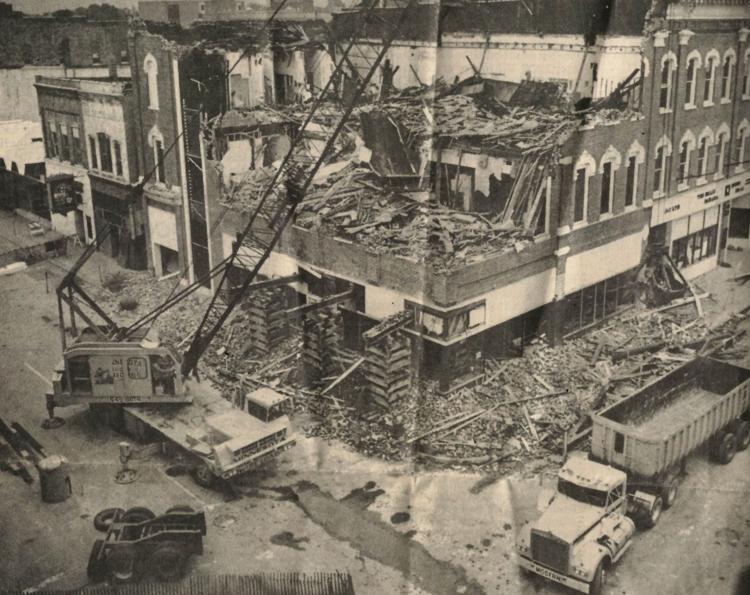 Village Shopping Center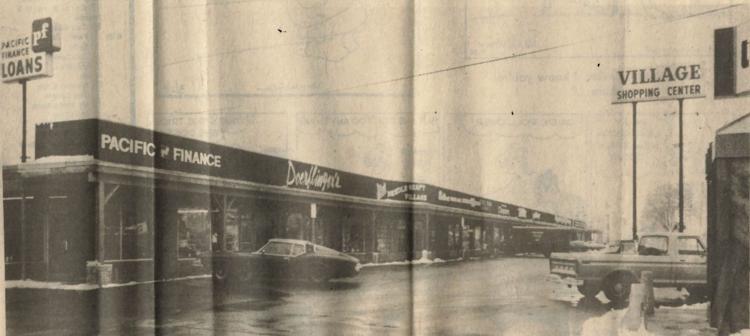 Varsity Club
1972: Viking Heritage
Winslow's Gift Shop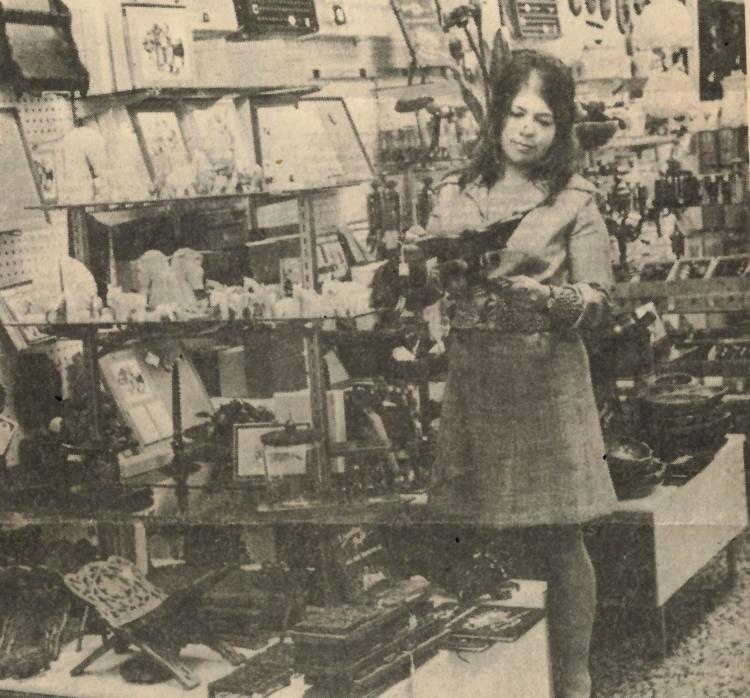 Wiggert Brothers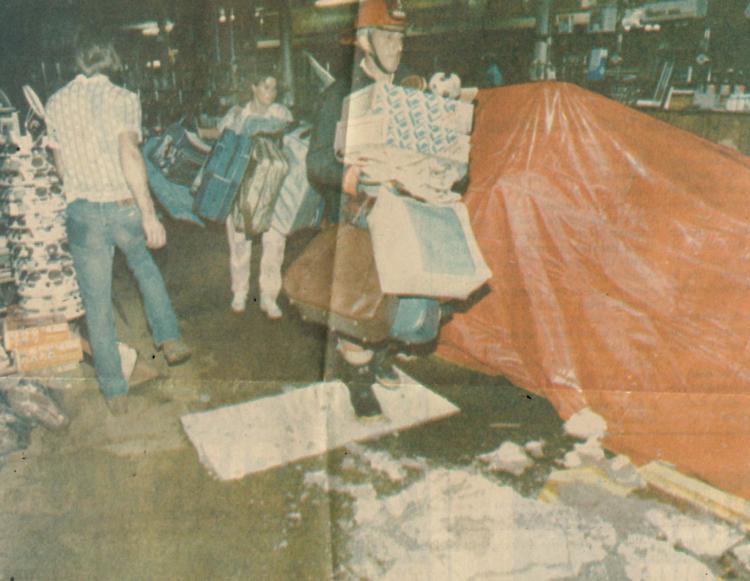 Wendy's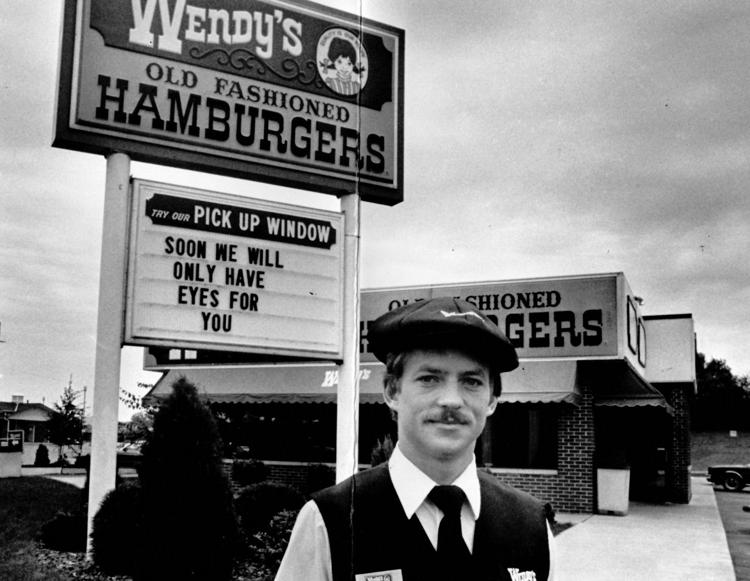 1983: WLCX-WLXR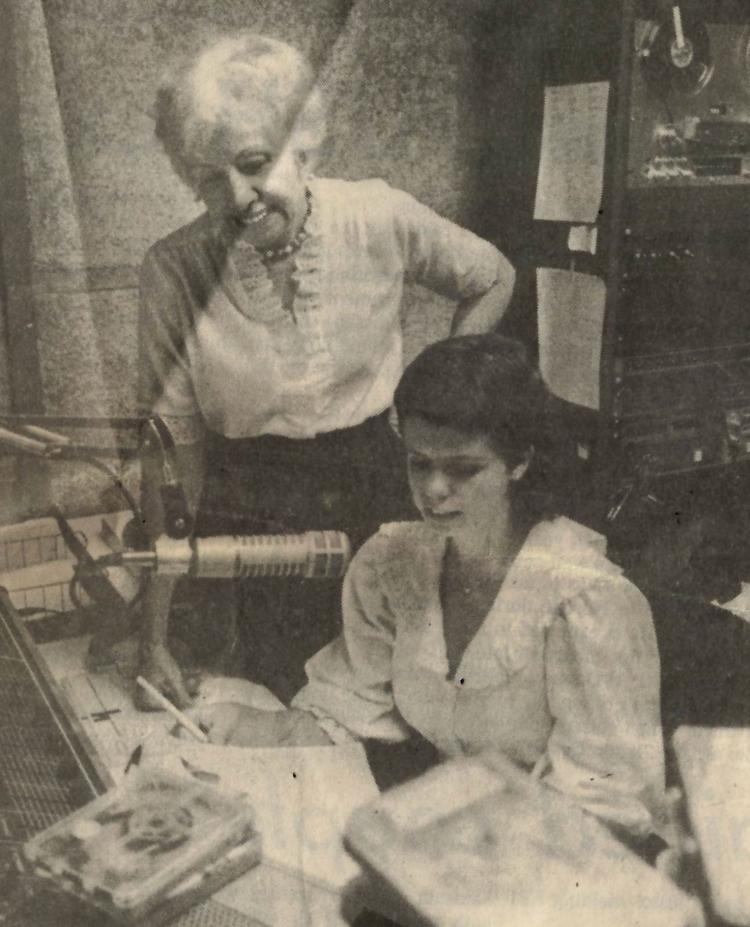 Walt's Restaurant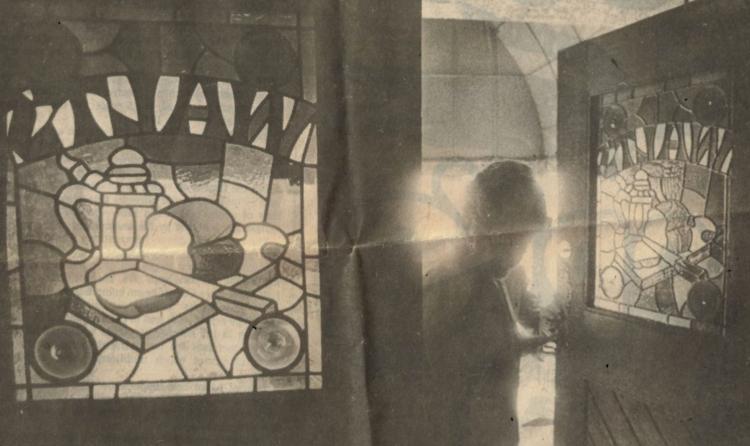 Walgreens

Winchell's Donut House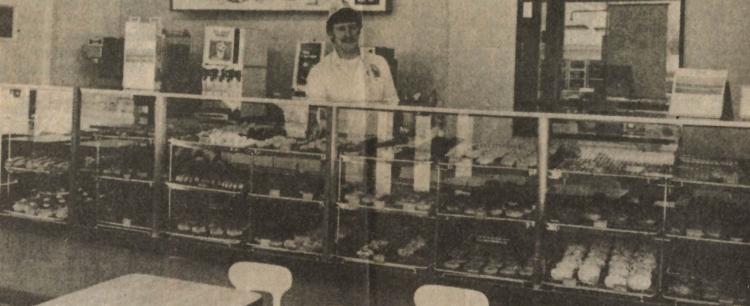 WXOW-TV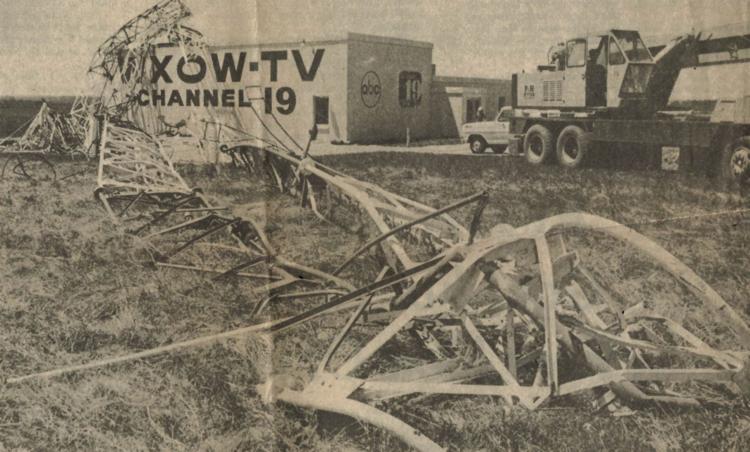 Warehouse Sales
1969: WKBH-AM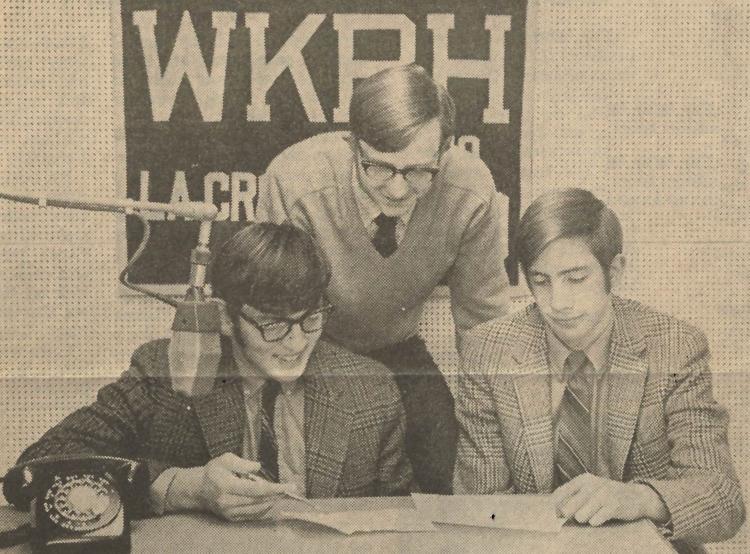 WKBT-TV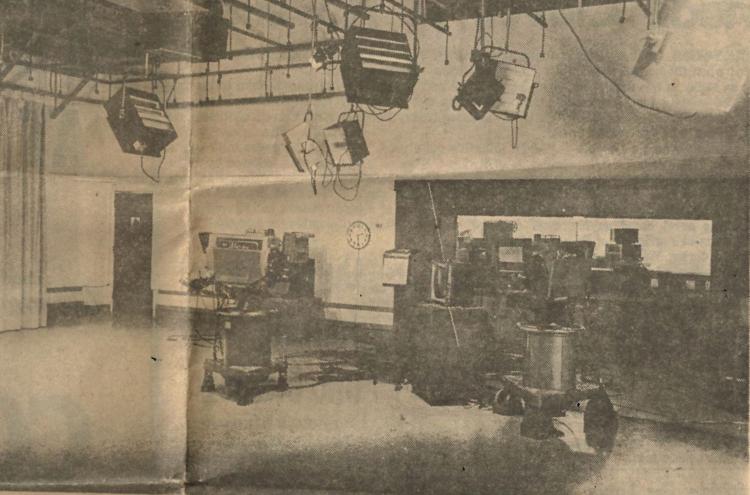 Wettstein's
Woolworth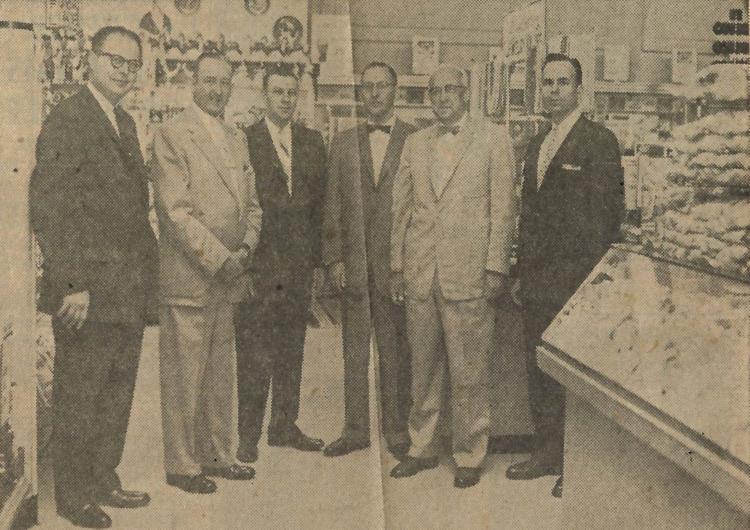 1958: 1st National Bank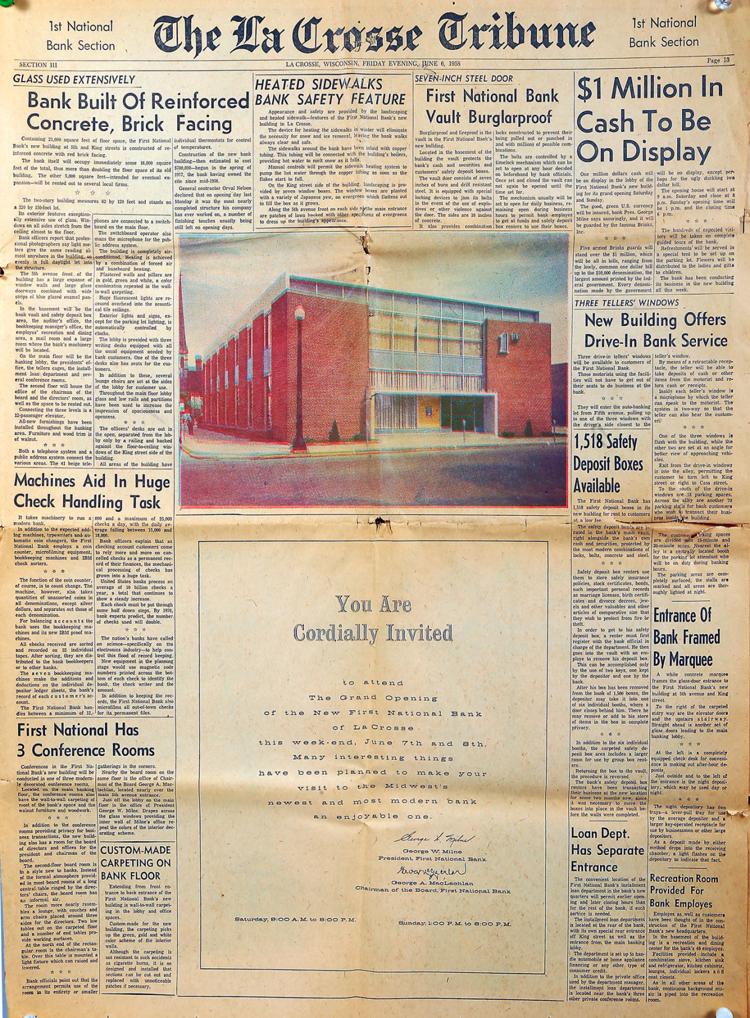 1947: W.T. Grant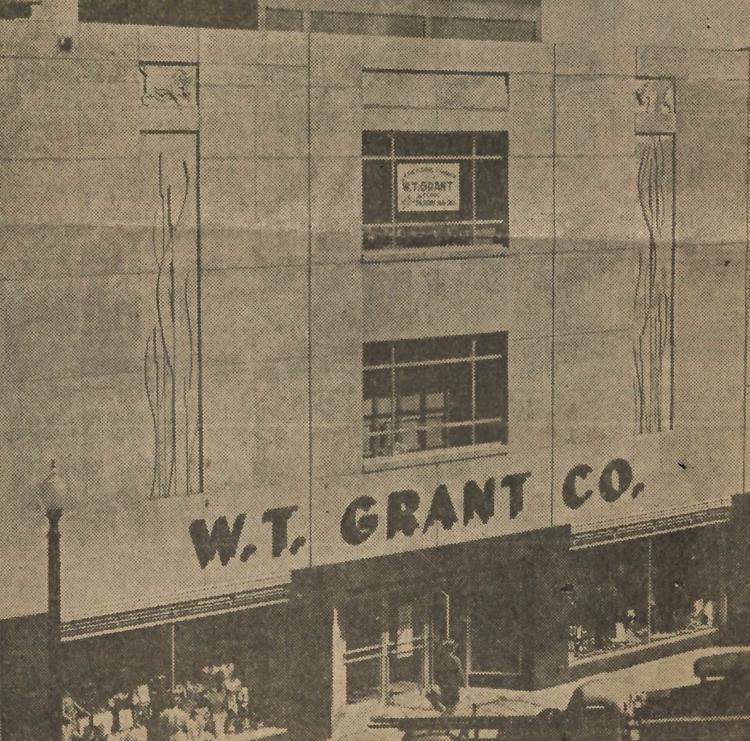 Xcel Energy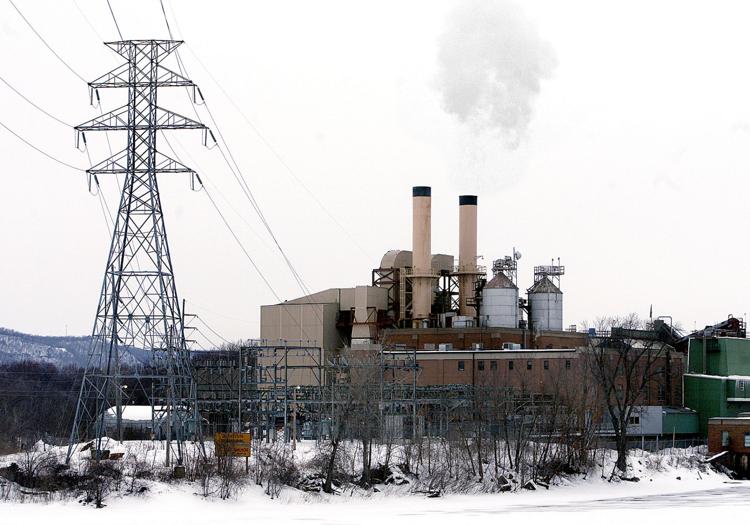 Yum Yum Tree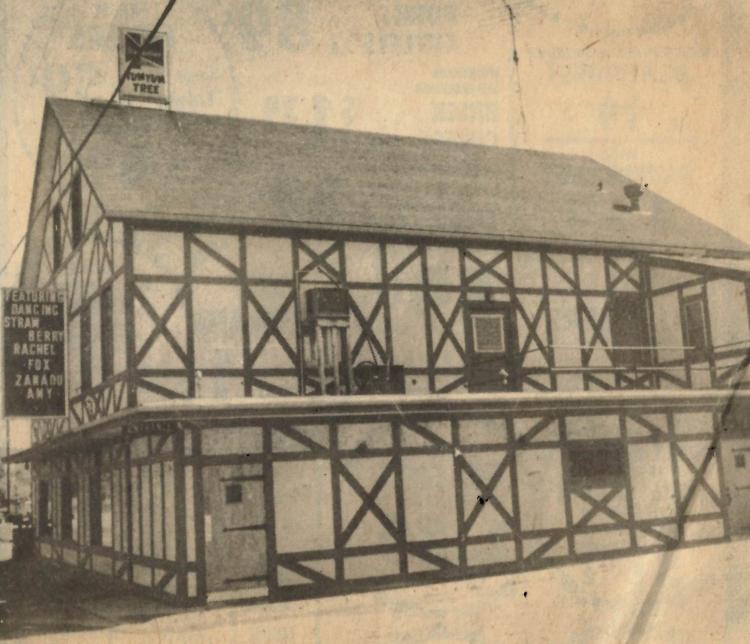 Yahr-Lange La Crosse Drug Inc.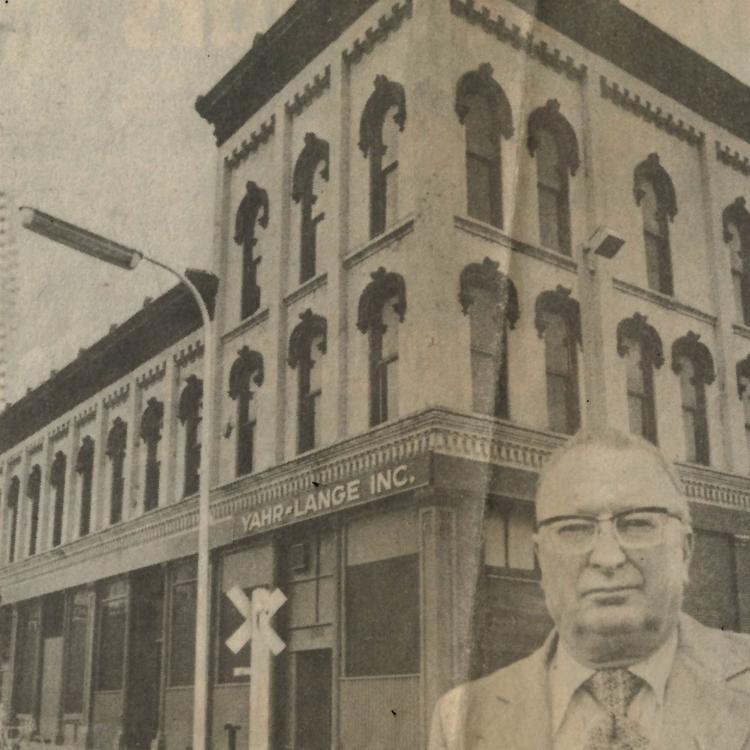 1975: Yellow Checker of La Crosse

Ye Old Style Inn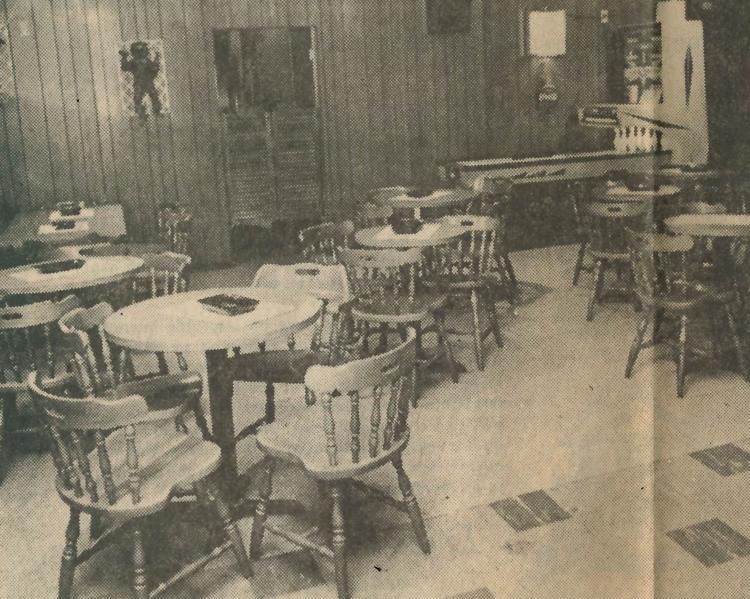 1967: Your Uncle's Place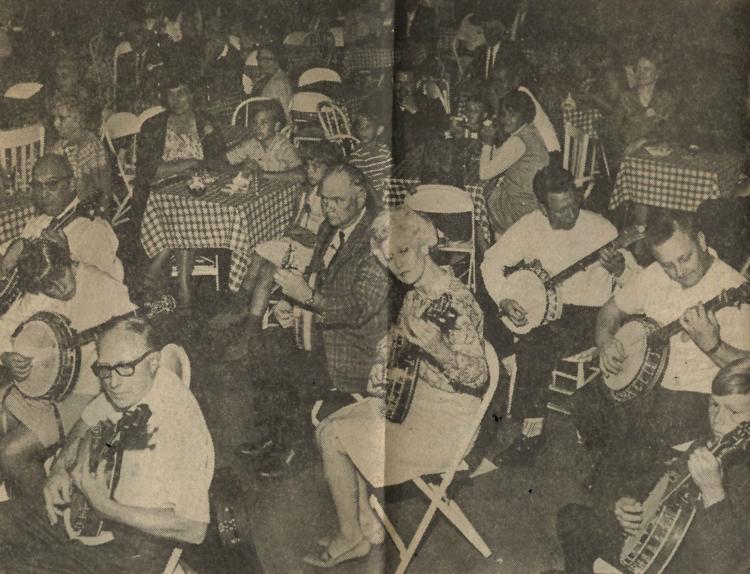 Zorba's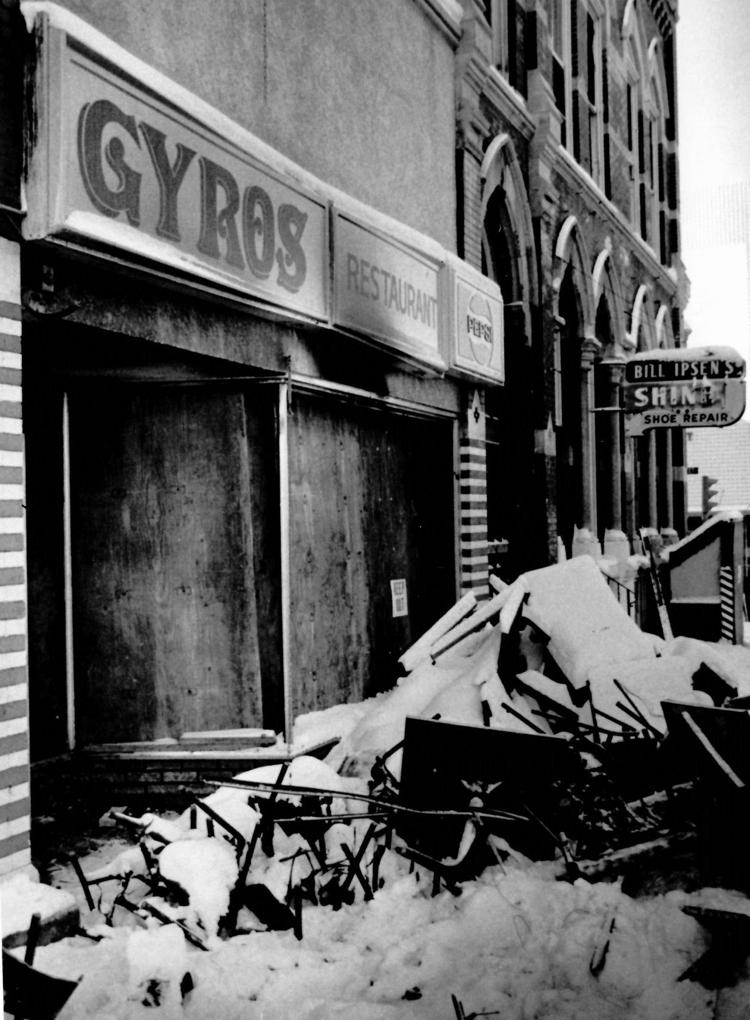 Zanklites