Consumer advocates are raising concerns about a bill in the Wisconsin Legislature that could give utilities the upper hand when it comes to raising rates or getting approval for expensive projects.
Among other things, the 2017 Public Service Commission Reform Act establishes a framework for settling contested cases that come before the PSC.
Local residents can weigh in Wednesday on Xcel Energy's proposal to raise energy prices for …
When utilities apply to raise rates or to undertake a major project such as a high-voltage transmission line, groups representing different customer classes can participate as "intervenors."
These include the Citizens Utility Board, which represents homeowners, renters and small businesses; the Wisconsin Industrial Energy Group, which represents the largest customers; and even individual businesses such as Walmart, which frequently participates in rate cases.
The utilities file detailed financial information and testimony to show their proposed rates are reasonable, and these intervenors are able to review that information — some of which is confidential — and demand additional evidence.
Utilities can also negotiate outside settlement agreements with the consumer advocates.
Under the bill, a utility could reach a settlement with one or more groups without giving other intervenors access to all the information traditionally required for a contested case. Those nonsettling groups would then be given just 30 days to respond.
That could leave consumer advocates "flying blind" and with little time to respond, said Tom Content, executive director of the CUB.
"These can be pretty complex proceedings," Content said. "We traditionally go through process of hiring experts to evaluate (them). That process itself takes more than 30 days."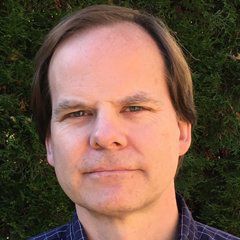 Clean Wisconsin has raised similar concerns and is calling for changes that would permit only unanimous settlements.
"This is putting into statutes a process that stacks the deck against the public interest and the little guy," said Sarah Barry, director of government relations for the environmental advocacy group.
Content said the CUB does not oppose settlements and has participated in many over the years, but the proposed law would put consumer groups in the position of having to show why utilities shouldn't be allowed to raise rates without access to all the information.
Currently the burden is on the utility to prove their projects or rate structures are necessary.
"This new process is being proposed at a time when Wisconsin is rated as having one of the most shareholder-friendly regulatory structures in the country — and among the highest electricity rates in the country," Content told an Assembly committee this week.
WIEG is officially neutral on the bill, though executive director Todd Stuart said, "It depends on how it's used."
The CUB has proposed amendments that would require utilities to still file the standard information when reaching non-unanimous settlements and providing 60 days for nonsettling parties to respond.
The bill has the support of the state's largest investor-owned utilities as well as their trade association, which argues it will help avoid costly litigation.
"You're saving staff time and resources.," said Bill Skewes, executive director of the Wisconsin Utilities Association. "That's going to save everybody time and hassle and money."
Skewes notes that the PSC would retain the authority to approve or reject a settlement proposal. And the bill says the PSC must find the public interest "is adequately represented by the parties who entered into the agreement."
According to the PSC, which supports the bill, 39 states have rules or laws allowing settlement agreements, although some, such as Minnesota, allow only unanimous settlements.
"Placing such a framework in statute provides all parties clarity and transparency with respect to the process necessary for participation in and fair resolution of contested matters," PSC chairwoman Ellen Nowak said in comments to the Legislature.
Another provision of the bill would allow utilities to rebuild transmission lines without PSC approval so long as they retain roughly the same footprint and voltage.
That raised concerns for Rob Danielson, secretary of the Vernon County town of Stark's energy planning committee, which has been active in opposing high-voltage transmission projects, including CapX2020 and Badger Coulee, which both cross the La Crosse area.
With decades-old transmission lines nearing the end of their lifespans, Danielson argues the PSC should retain oversight to ensure ratepayers don't get saddled with billions of dollars worth of unneeded re-building projects.
The bill was authored by Rep. Mike Kuglitsch, a Republican from New Berlin who chairs the Assembly committee on energy and utilities and in the past two election cycles has received more than $19,000 in campaign contributions from utilities and their employees, according to the Wisconsin Democracy Campaign database.
A companion bill in the Senate is scheduled for a public hearing at 1 p.m. Tuesday.