When trying to make somewhere feel like home, time is pretty much the only remedy. But in Saturday's 18th annual Maple Leaf half marathon, UW-La Crosse junior Bryce Verheyen got a rare chance to expedite that process.
A transplant from Waupun, Wis., Verheyen was carried by the vocal support of his second hometown to cross the finish line in first place with a time of 1 hour, 21 minutes, 58 seconds.
The race, which features a flat and fast course, had a perfect fall backdrop and hints of fog, with the sun rising with the starting gun and cool air hovering that produced a temperature in the low 40s. Verheyen, who is a part of the Eagles' track and field team, was the first half marathon runner to come out of the layer of ominous fog that cloaked the final turn at Riverside Park.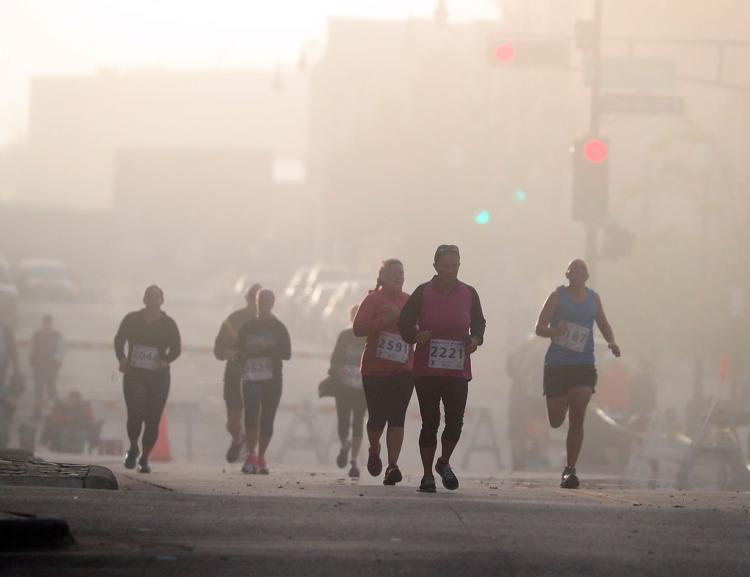 When the time creeped past the 1-hour, 15-minute mark, it was clear this year's race would be claimed by someone other than the usual marathon-training, sponsored runner.
Verheyen said he was feeling good up to about the 10-mile mark, when his legs felt dead while crossing the north side viaduct. Verheyen said he ran with the eventual third-place finisher for the majority of the race, before he turned on the jets and caught up with the leader, who he passed around the 12½-mile mark.
"I wasn't going into this thinking I could win, and I didn't think I had it in me," Verheyen said. "But once we got a few miles in, and I was running third at that point, I knew that if I could catch the leader, I'd have a real shot to win it."
Verheyen said this was the first time he ever won a race like the Maple Leaf half marathon, and the only other half marathon he participated in, he took third. He credited his performance mostly to the support through the course, which runs along the Oktoberfest parade route.
When asked what his favorite part of the race was, other than the finish line, Verheyen couldn't resist.
"Honestly, it has to be the last part, with everyone lined up on the parade route, cheering me on," Verheyen said. "It was such a supportive race. I've never been a part of something like this, where everyone is cheering for you."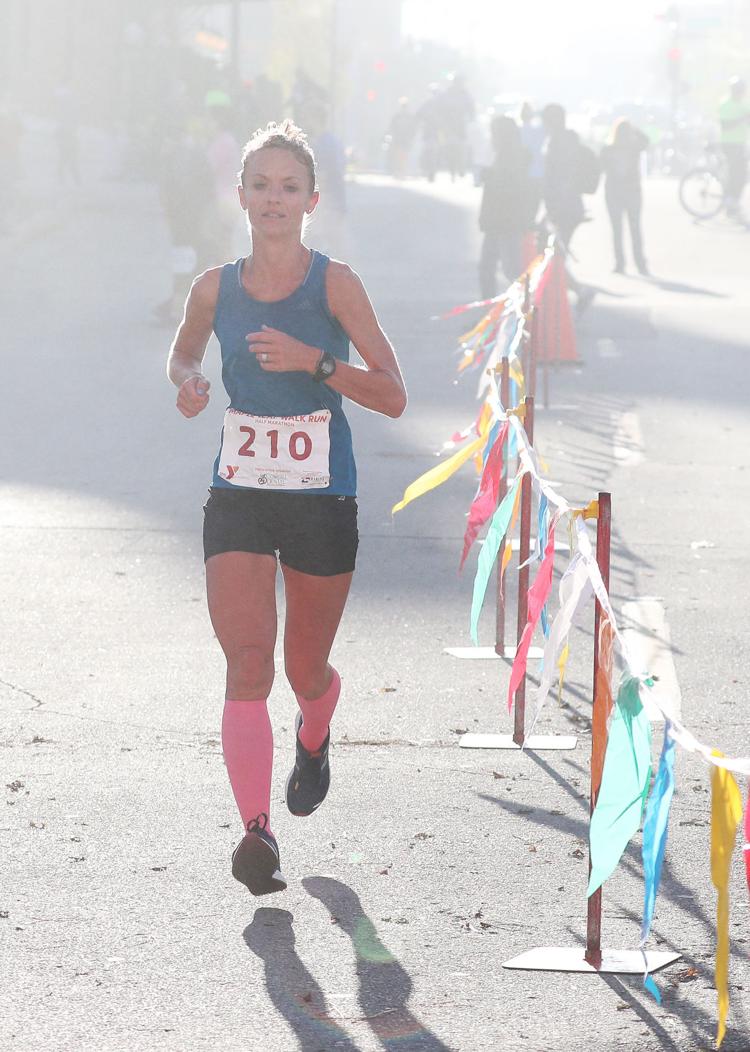 It isn't something he will soon forget.
"To do this in La Crosse, where college has made my second home, and with everyone out here being so supportive — it's a great feeling," Verheyen said.
Jill Wojta from Onalaska was the first women's finisher in the half marathon, crossing the line at 1:26.28. Wojta finished in second place in the Grandads half marathon earlier this year, and second in 2015 in the Maple Leaf race.