MAYVILLE, N.D. —The Viterbo University volleyball team has been pushed to five sets this season, but no one has found a way to stop the V-Hawks as of yet.
Viterbo, ranked No. 2 in the NAIA, pushed its winning streak to 17 matches by sweeping Mayville State 25-13, 25-22, 25-16 Saturday. Dominating the Comets in every statistical category, the V-Hawks were led by senior and two-time first-team All-American Natalie Geidel and Sparta High School graduate Aubrey Aspen. Geidel led Viterbo with 20 kills, while Aspen added 11. Each added four blocks. Viterbo totaled 53 kills compared to Mayville State's 27.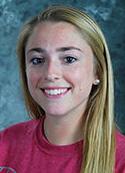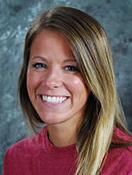 Setting up the powerful V-Hawks' offense was All-American Amelia Grahn, as she finished with 49 assists. Mayville was led by Makenzie Bring with 24 assists.
Protecting the back half of the court for Viterbo was Baylee Gross, who recorded 28 digs.
The V-Hawks' next appearance is Thursday at Beggs Gymnasium against No. 6 Dordt College.
UW-La Crosse 3, Stevens Point 0
The Eagles (7-1-2, 1-0), ranked fourth in the United Soccer Coaches North Region, won their first conference game and recorded their seventh shutout of the season against the 10th-ranked Pointers (6-4, 0-1).
Scoring started in the sixth minute after Kaitlyn Villars knocked in her sixth goal of the season. The Eagles increased the lead in the 37th minute after Maddie Granos collected her sixth goal of the season after an assist from Alex Graeber. Margaret Harings wrapped things up for UW-L with a goal in the 50th minute.
Lily Brock recorded two saves for UW-L as it earned consecutive wins over UW-Stevens Point for the first time in school history.