At the beginning of the season, Viterbo University senior Ethan Haberman was curious as to where he ranked on the V-Hawks' all-time leading scoring list for several reasons. Some of them motivational, some of them just for fun.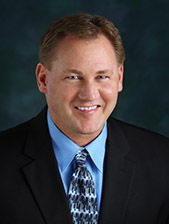 The Central High School graduate discovered he was at 897 points, well within reach of the 1,000-point milestone. And, as a sidenote, he wanted to also see where his head coach, Wayne Wagner, a former V-Hawks' standout, ranked.
"I looked at the beginning of the season just to kind of be a joke about it and push his buttons," said Haberman, a 6-foot-5 forward. "But now that I am getting a little closer, I might have to try for it a little harder.
"I think I can give him a little run for his money."
Thanks to a 24-point performance in Viterbo's 93-69 win over Presentation on Jan. 5, Haberman bumped his scoring average to a career-high 14.5 points per game for a V-Hawks' team that is 10-8 overall, 2-4 in the NSAA entering this weekend' games. He currently sits in 23rd place on the all-time scoring list with 1,116 points. Wagner, by the way, is 17th with 1,245. With 10 regular-season games remaining, plus the North Star Athletic Association tournament, it's a distinct possibility Haberman could surpass his coach.
Let's just say Haberman is looking forward to it. Let the countdown, now at 129 points, begin.
"Oh yeah of course," Haberman said when asked if he would give Wagner a hard time if he passes him. "It's always going to be just like, 'Oh yeah, see my name? Right above you.'"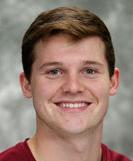 Fellow V-Hawks' senior Jared Fleischmann also said he has a feeling Haberman is going to have some fun with moving up the scoring list.
"I mean he is a great scorer, you can't take that away," Fleischmann said. "When (Jake) Bamke passed it, we gave Wayne a little bit (of joking) about it. I think just since I know Ethan really well, and I roomed with 'The Curls' (Haberman's nickname) his freshman year, that he will give him a little extra (good-natured ribbing). Even when the season is over with."
As for Wagner, he sees Haberman's overall scoring as a credit to his consistency.
"I have had a lot of guys pass me," Wagner said with a laugh. "It is a credit to longevity for guys like Ethan, guys that had to do it from the get-go. If you're a guy that can't contribute right away as a freshman, these things probably don't happen. But far as I'm concerned, I hope they all pass me."
The evolution of Haberman has been a story in its own right. He came in as a fiery freshman whose body may not have been ready for the physical side of college basketball. He still averaged 15 minutes a game, but he knew he had work to do. He saw what he needed to do, and made a commitment to the weight room in the offseason.
"We tend to see that a lot of times the summer after (their) freshman year, that gap between freshman and sophomore year. Because guys get the rigor of it," Wagner said. "The competition level is so much greater. He took that on. He realized that as a freshman; he saw what it was going to take, and he continued to do the right things in the offseason to be in position to be physically right as a senior."
In addition to his commitment to the weight room, Haberman probably adheres to the healthiest diet on the team. As Fleischmann put it, Haberman has paid attention to the little things, too.
"Coming in he wasn't as athletic as he is now," Fleischmann said. "Getting into the weight room and doing the small things has helped him in the long run. Just living together, I can tell you he eats healthy, he does those things that aren't always the most fun to make him more fit."
The results are in black and white, as Haberman's numbers have improved each season. He has raised his scoring average from 4.8 points per game to 11.2 to 13.3, and now, 14.5. He's on pace to set career-highs in made field goals and 3-point shots. Perhaps the most notable change in Haberman's game has been the growth of his leadership qualities. In the past, specifically last year with the likes Bamke, Erik Engelstad and Austin Poehls, Haberman didn't have to be the outspoken player who needed to challenge his teammates. This season, he has needed to step forward — and has. He and Fleischmann are the only two seniors on a roster filled with 13 underclassmen, 10 of which are freshmen.
"This year it has been different, because last year I could kind of lean on those guys. I didn't have to be as vocal or as big of an example because of Jake and Erik," said Haberman, whose brother, Adam, is one of those 10 freshmen. "But this year Jared and I kind of had to lay the land out for these guys. It's definitely different at first, but it's made me a better basketball player.
"You interact with everybody, you aren't just stuck with your class. You basically have a conversation with everybody every day. Then when it comes to practice, no matter what group you are in, you feel more cohesive."
Haberman has been able to harvest that fiery competitiveness he possesses — a spirited approach that may have rubbed people the wrong way at times — and turn it into a positive.
"The offseason with Bamke, Poehls, those guys (who) were rock solid of leaders in a college basketball program as you could have, on the floor, off the floor representatives, spokespeople, just whatever, (helped him)," Wagner said. "So Ethan and Jared didn't have to be that, they had the leadership qualities in them. They were just overshadowed by that great group of seniors. Now they have learned the right things and I think Ethan's biggest thing was that he took a little bit of the edge off.
"He was always kind of that feisty leader, but I didn't want him to lose that, because that is what makes him such a competitor. He's done a great job. And I think Ethan and Jared are a good mix because they kind of balance each other well."
Despite the development of Haberman and Fleischmann, the young V-Hawks have struggled with their long conference road trips that the NSAA demands. Making it even more challenging, the V-Hawks had to play their first six conference games on the road. They went 2-4 in that stretch.
"It's a unique situation. Not many teams have to travel that far for that many road games. I think only one of our road trips is under four hours. It's a whole new learning experience for a lot of these guys," Haberman said.
"In high school, you are only playing one game on Friday night, (and) by the time you get in conference play, the most you drive is a half-an-hour to an hour. When you have to drive seven, 10, and even 11 hours (in college), it wears on guys. I think initially, the maturity of it was a big issue, not handling the schedule or still getting used to it even where they just weren't fully prepared for the ball game. I think now that we finally caught one on the road and that hopefully we have figured it out. We got a big stretch of home games, we have to get them back now."
"If you're a guy that can't contribute right away as a freshman, these things probably don't happen. But far as I'm concerned, I hope they all pass me." Wayne Wagner on players passing him on the all-time scoring list