If you look at the NCAA Division III men's cross country rankings you'll see a familiar team sitting in the third position: UW-La Crosse.
But being thought of as the third-best team in the nation has never sit well with the team before, and it won't now. The Eagles have always strived to be the best — and have been the best three times — and this season is no different.
Trailing only North Central (Ill.) and SUNY-Geneseo in the national poll, the eagles will attack the new season with all five of their top runners fro ma team that qualified for the NCAA Division III national meet a year ago.
Coach Derek Stanley knows that alone won't get La Crosse a national title, but it can certainly help the process.
"The ranking isn't what gets us to where we want to go," said Stanley, who is entering in his sixth year with the Eagles. "It (the ranking) doesn't matter when we're trying to qualify for the national meet. We're looking to focus on the regional championship."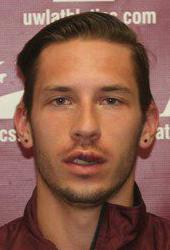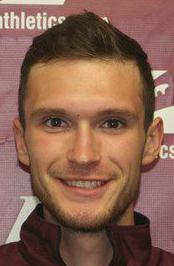 Senior Ian Ewers won a championship in the 3,000-meter steeplechase at last year's national track and field meet, and he leads the way with junior Thomas Schultz and seniors Jonah Weisse and Austin Zajkowski. Like Stanley, all eyes are focused on another run to nationals.
"It's nice to be ranked highly, but it's early in the season," said Ewers, whose time of 25:19.4 was second on the team to Schultz's 25:14.1 at last season's national meet. "Even if we were ranked lower it wouldn't be a concern. No teams are bringing the strength and national experience that we have, so that'll help us immensely."
Even though La Crosse is returning an experienced group of runners with championship experience, Stanley sees room for improvement along the way to realizing the established goals.
"We're working on something called lactate threshold training, it's working up durability to sustain high levels of effort over a period of time," Stanley said. "We're focusing on this training, so that when the going gets tough you can either keep going or stop, and this year we're going to get going when it gets tough."
The Eagles got going at UW-Whitewater's Tom Hoffman invitational by placing second in a field of 13 teams in their first meet. Coming up next is an appearance in the Roy Griak Invitational — one of the largest meets in the country — on Saturday. La Crosse will run with Division II teams.
"The Roy Griak meet is a challenging course with lots of ups and downs and side running," Stanley said. "Distance running requires mental and physical strength, and the Griak meet is one we're looking forward to. In the Division II race, we want to create an environment similar to the national meet."
Running in the national meet has become a tradition among the Eagles after six straight appearances and a sixth-place finish last year.
"The big thing every year is to keep the tradition going with returning to nationals." Ewers said. "We're returning so much strength and have a stronger pack mentality, so our big goal is to win a national title. That would be huge."