MINNEAPOLIS — UW-La Crosse wrestling coach Dave Malecek described Saturday as one of mixed emotions.
He was elated for his five competitors who finished in the top three at the Upper Midwest Regional hosted by Augsburg College, thus earning a berth into the NCAA national championship tournament. On the other hand, he was heartbroken for the five that didn't advance despite being alive for a chance to start Saturday.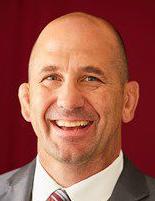 "It's a tough road. Every match (on Saturday) was a tough one," said Malecek, whose team took second (128 points) to Augsburg (147) in the tournament. "This is the toughest regional in the United States, so to have five guys make it through says a lot about them."
One senior — Wesley Schultz (third at 197 pounds) — and four sophomores — Hayden Schlough (second, 141), Spencer Nevills (second, 149), Sawyer Massie (third, 174) and Konrad Ernst (third, 285) — will compete at the NCAA Division III national tournament next month in Cleveland, Ohio.
Schlough might have had the most impressive win of the day for the Eagles, as he beat Augsburg's David Flynn 9-4 in the semifinal early in the day. Flynn has been one of the top ranked wrestlers at the weight for three years.
Nevills followed up his fifth-place finish at the WIAC championships by topping Augsburg's Alex Wilson 5-2 in the semifinals and then dropping a 4-3 decision in the finals to Elmhurst's Josh Lawson.
After a loss to WIAC rival D'Andre Johnson, Ernst tallied a 1-0 win to advance to the third-place match where he blanked St. Olaf's Troy Beaman 10-0. After losing in the semifinal, Massie won his consolation matches 11-0 and 14-3.
Malecek was named the Upper Midwest Regional Coach of the Year, as well.
STEVENS POINT — The UW-La Crosse men and women's track team both won their conference championship meets.
The men's team finished with a score of 157.50 to win the meet after completing day one of competition with a top score of 72.50.
Logan High School graduate Andrew Jarrett won the weight throw with a top throw of 63 feet, 10.5 inches meters. Austin Bates secured another win for the men, taking the 60-meter hurdles race in 8.13 seconds. UW-L got second-place finishes from Brendan Deiss (6-8.75, high jump) and Ernest Winters (6.87 seconds, 60m dash; 22.10, 200m dash) in day two.
The women finished with a top score of 201.5 to finish comfortably ahead of second place UW-Oshkosh (89). Sadie Kroll won the 3,000 meter run with a time of 10:01.32 as Amanda Wiebke (3331) won the pentathlon.
Betsy Schreier (38-3, triple jump), Erin Zacj (9.15, 60 hurdles) and Abby Engel (2:18.05, 800) all earned second-place finishes for UW-L.
Mayville State 4-4, Viterbo 3-0
ABERDEEN, S.D. — The V-Hawks (1-2) fell one run short as they lost to Mayville State (3-2) in day two of the NSAA Crossover Classic.
Bailey Thur got things started for the V-Hawks in the second inning with a single to centerfield and later made it home thanks to a fielder's choice from Brooklyn Ottelien.
Kelsey Ludwig hit a triple in the third inning to send Kendyl Schine home and then scored on a wild pitch.
Schine pitched four innings with three hits and one strikeout to take the loss.
In the second game of the doubleheader, the Viterbo (1-3, 1-3) offense couldn't get rolling despite seven strong innings from Caitlyn Kozik, who struck out eight.