The St. Thomas University volleyball team once enjoyed a seven-year run as the regular-season champion of the MIAC.
Four years after that run ended, the Tommies won another championship and had the help of an Aquinas High School graduate to do it.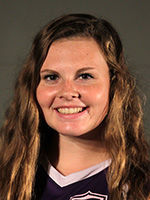 Freshman Meghan Mazzola has been a regular on the court as a defensive specialist as the Tommies (25-6) won the MIAC regular-season championship, finished second in its tournament and qualified for the NCAA Division III tournament.
St. Thomas, ranked 22nd nationally, meets unranked Wartburg (Iowa) at 12:30 p.m. today in Roseville, Minn., to open the national tournament.
Mazzola, the Tribune's player of the year as an Aquinas senior, ranks third on the team with 226 digs in 90 sets. She is also fourth with 17 service aces.
THORNTON GETS QUICK START: Central graduate Ben Thornton is a redshirt junior for the Purdue wrestling team, and he started his season by moving up a weight and winning a championship.
Thornton won the 133-pound title at the Michigan State Open last weekend after wrestling at 125 pounds last season.
Thornton beat Wisconsin's Jens Lantz 3-1, Arizona State's Ali Naser 2-1 and Central Michigan's Dresden Simon 5-3 in the finals. All five points Thornton surrendered were on escapes as he won his first college championship. Lantz was a four-time WIAA champion at Ellsworth.
WILSON GETS BIGGER ROLE: Holmen graduate Seth Wilson planned on redshirting this season with the North Dakota State football team, but the plan changed.
A rash of injuries have put Wilson on the field for the Bison (8-1), who have two games left in the regular season.
Wilson made his debut on against Northern Iowa on Oct. 28 but didn't get a carry. His role grew during last weekend's loss to South Dakota State, and Wilson caught two passes for 25 yards and carried three times for 1 yard.
KNUTSON PUSHING UCONN: Aquinas graduate Theresa Knutson ranks second on the Connecticut women's hockey team with 37 shots this season.
The senior forward has three goals and one assists for the Huskies (4-3-2) this season and 41 goals and 24 assists during her career.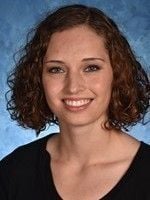 REEVES SETTLING IN: Jacyn Reeves, a Holmen graduate who teamed with Knutson on the Onalaska co-op team, has scored three goals and registered three assists for the fourth-ranked Ohio State women's hockey team.
The junior forward has taken 21 shots over eight games. Reeves is in her second season with
the Buckeyes (7-2-1), who lost at top-ranked Wisconsin on Sunday.