The Viterbo University men's basketball team had a hot hand early and often Saturday as it built a 20-point lead by halftime, then cruised past Mount Mercy 86-73 at Beggs Gymnasium.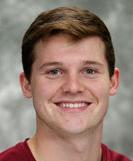 Viterbo (9-7), which won its second straight, built a 12-2 lead four minutes into the game and never looked back as it used a balanced offensive attack.
Jared Fleischmann led Viterbo with 19 points, thanks to a 7-for-9 performance from the field. Fleischmann hit all four of his 3-point shots, and went 1-for-2 from the foul line. Alex Clement and Central High School graduate Ethan Haberman added 14 points apiece, while Sparta native Cade Anderson recorded 11.
Jason Tichy was the fifth V-Hawks' player to reach double figures with 10 points.
Haberman led Viterbo with six rebounds. The V-Hawks shot well the entire game, nailing 34 of 63 attempts (54 percent), including 12 of 24 from behind the arc.
Lynchburg College 86, UW-L 75
GALLATIN, Tenn. — UW-L, one day after beating Fairleigh Dickinson-Florham at the Music City Classic, fell to Lynchburg (Va.) College. UW-L led 37-33 at the half, but the Hornets rallied behind Connor Schroeder's 20-points and numerous trips to the foul line. Schroeder was 10-for-11 from the foul line, while Lynchburg (6-5) was 29 of 36 from the stripe as a team.
Taulvish McCray hit 7 of 13 field-goal attempts, including 6 of 9 from 3-point territory, to lead UW-L with 20 points. Tanner Bruchs added 14 points and seven rebounds, while Brendon Manning turned in a double-double with 12 points and 10 rebounds. The Eagles leading scorer entering the trip, Ben Meinholz, did not play for the second straight game.
Luther College 74, UW-L 69
WISCONSIN DELLS, Wis. — UW-L took a four-point lead into the locker room at halftime, and had Luther College down by 11 points in the second half, but the Norse came roaring back, thanks in part to a 18-for-23 effort from the free-throw line.
Luther outscored the Eagles (7-4) by six in the third quarter, then held off coach Karen Middleton's squad down the stretch.
"We had a good first half, but we just had some (defensive) lapses. Defense has been our staple as we were allowing 48 points per game, but were not as sharp the last two days," Middleton said. "We were a little tire and they kept pushing us."
Elise DeNoyer led the Eagles with 16 points, while Dani Craig (13), Ava Kramer (13) and Taylor Nelson (11) also reached double figures. UW-L shot 42 percent (28 of 66) from the field, but was just 4 of 18 from 3-point territory.
Saint Mary's 76, Viterbo 65
WINONA – Brynn Bozich scored a team-high 13 points, while Kassi Hofschild (12) and Payton Curry (10) also reached double-digits for Viterbo (4-12), but it wasn't enough against Saints Mary's (7-4).
Bozich nailed 5 of 7 shots, including a pair of 3-pointers, while Hofschild drained four 3-pointers.