The Viterbo University volleyball team, ranked No. 2 in the NAIA, is about ready to check one goal off its list.
After beating Valley City State University (13-11, 7-6) Saturday, the V-Hawks (29-1, 13-0) remained unbeaten in the North Start Athletic Association and are headed toward another conference title.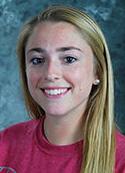 The V-Hawks, who are 9-0 all-time against Valley City State, swept the Vikings 25-16, 25-19, 25-7 for their sixth straight win before 154 fans at Beggs Gymnasium. All-American setter Amelia Grahn fueled the V-Hawks' hitters with 29 assists, while also coming through on the defensive side with 17 digs. Another All-American, Baylee Gross, recorded 14 digs for the V-Hawks.
Viterbo, as it has all season, showed off its balance and depth as Maya Roberts, Natalie Geidel and Miah Garant finished with 10 kills apiece as Viterbo finished with 43 kills to just 18 for Valley City.
The V-Hawks have a big match coming up at 6 p.m. Thursday as they host No. 23 Bellevue University.:
WIAC: UW-L 3, UW-Stevens Point 1
The WIAC champion Eagles (19-6, 7-0) started fast, watched UW-Stevens Point (24-9, 4-3) come back, then regrouped for a 25-19, 25-12, 21-25, 25-18 win at Mitchell Hall.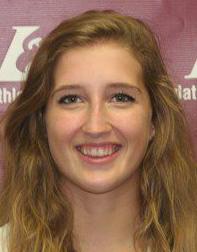 Marisa Johnson and Stephanie Henk led UW-L with 15 kills apiece while Laine Hoeffel tallied nine. Maddie Entringer had 42 assists as Halle Barnabo led the Eagles' defensive effort with 21 digs.
The Pointers were led by April Gehl and Morgan Wirkus with 11 kills apiece and Abby Majerick led with 30 assists.
WOMEN'S BASKETBALL: Judson 81, Viterbo 58
Viterbo (0-2) fell in its home opener at Beggs Gymnasium despite 12 points off the bench from Ambree Schlosser. Teammates Brynn Bozich and Alyssa Nilssen added nine points apiece. Schlosser added four points and two assists for the V-Hawks. Hannah Anderson led Viterbo with 13 rebounds.
CROSS COUNTRY: WIAC MEET
WHITEWATER, Wis. — The UW-L men earned their 33rd WIAC title, the most in league history, after leading the competition with 35 points. The title is the program's first since 2013, however.
Thomas Schultz finished first for the Eagles and second overall in 25 minutes, 5.7 seconds. Josh Schraeder (25:08.3) crossed the finish line three seconds after Schultz to finish third overall. Tyler Nault (25:31.9) finished ninth, while Ian Ewers (25:36.3) and Sam Hinz (25:26.6) finished 10th and 11th, respectively.
The UW-L women finished second in the eight-team field with 59 points, trailing only UW-Eau Claire (33).
Junior Sadie Kroll (22:29.1) led the way for the Eagles, finishing third overall. She was followed by Rebecca Voss (22:30.1) in fifth, Samantha Court (22:57.3) in 16th, Kaitlyn McDaniel (23:04.4) in 17th and rachel Jeffers (23:08) in 18th.
WOMEN'S SOCCER: UW-L 5, UW-Oshkosh 2
The No. 16 Eagles (16-1-2, 7-0) finished regular-season play in dominating fashion against the Titans (7-7-4, 3-1-3) to finish the WIAC season unbeaten, the first time that has happened in school history.
The Titans took an early lead after Alexis Brewer scored off an assist from Maddie Morris 24 seconds into the game, but UW-L would come back strong. Kaitlyn Villars, who recorded the program's first hat trick since 2014, tied the game with her 10th goal of the season coming unassisted in the 11th minute. Villars extended the lead with goals in the 11th and 45th minutes with an assist from Margaret Harrings each time
The Titans answered with a goal in the 54th minute, but Harings extended the lead in the 59th minute with an assist from Villars. Olivia Karegeannes capped the scoring with her first goal of the season in the 73rd minute after an assist from Hayley Hargroder.
Lily Brock recorded four saves for the Eagles.
The top seeded Eagles host a WIAC Tournament semifinal at 6 p.m. Thursday.
Jamestown 3, Viterbo 1
The V-Hawks (5-8-3, 2-2) closed their season with a loss against the No. 24 Jimmies (13-4-1, 4-0).
Taylor Sommers netted a first-half goal with an assist from Nicole D'Ambrose to put the V-Hawks on the board in the first half.