The No. 1-ranked Viterbo University volleyball team won its 20th consecutive match on Saturday, defeating Presentation College 25-16, 25-12, 25-18 in front of 154 people at Beggs Gymnasium.
Playing its third home match in three days, Viterbo (20-0, 7-0) was efficient offensively, registering 48 kills — 20 in the third set — while recording a hitting percentage of .301. Senior Natalie Geidel led the V-Hawks with 16 kills with a kill percentage of .517. Another senior, Amelia Grahn, had 40 assists while also registering six digs and five kills.
The Saints (13-9, 3-6) had just 23 kills and had 17 attack errors while finishing with a .055 hitting percentage. The Saints had a hard time with the V-Hawks at the net as Viterbo recorded seven blocks.
WAVERLY, Iowa — UW-La Crosse split a pair of matches at the Wartburg College Invitational, defeating Hamline 25-8, 25-22, 25-18, before falling to Luther College 23-25, 20-25, 25-20, 25-13, 9-15.
UW-L (14-6) — who had received votes in the latest Division 3 Top-25 poll — also split two matches on Friday, falling to Gustavus in four sets before defeating Wartburg in five.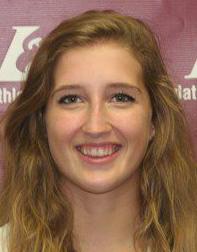 Against Hamline, junior Marisa Johnson led the Eagles with 12 kills while freshman Laine Hoeffel finished with 11. Against Luther, the Eagles had a hitting percentage of .189. Stephanie Henk led the way with 22 kills while hitting .360. Jessica Jablonski chipped in 13 kills while Karthryn Maas recorded 11 kills. Madison Entinger finished with 56 assists.
The Eagles used a pair of second half goals to beat River Falls. Playing through a heavy rain most of the game, the Eagles (9-1-2, 3-0) couldn't find the back of the net in the first 45 minutes despite recording nine shots.
UW-L broke through with a goal from junior Alex Cording in the 47th minute. Less than four minutes later, Margaret Harings, who assisted Cording on her goal, scored her fourth goal.
The Eagles outshot the Falcons (3-8-1, 0-2-1) 19-4, while freshman Lily Brock made three saves for her sixth consecutive shutout.