COMMENTARY | NO. 7 OSHKOSH 72, UW-L MEN 65
Colten Bartholomew: Eagles battle No. 7 Oshkosh with depth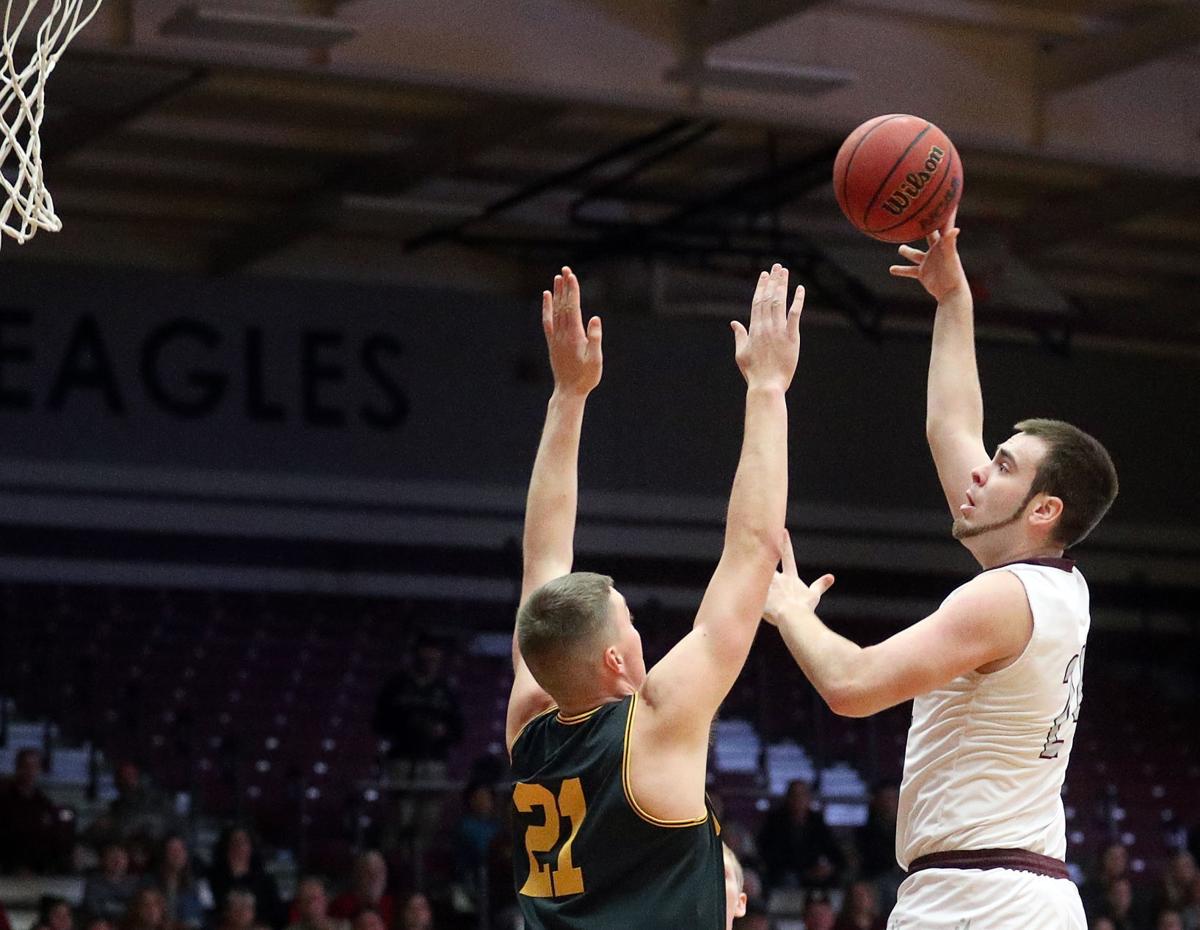 There won't be many surprises when the UW-La Crosse men's basketball team breaks down the tape of its 72-65 loss to seventh-ranked UW-Oshkosh.
The Eagles knew their issues immediately after the final horn sounded — they had no answer for Titans' center Jack Flynn and the 6-foot-8 sophomore carried the offense by scoring 24 points and pulling down 10 rebounds. Everything they did to slow Flynn down seemed to allow something else to open up for Oshkosh, and despite the Eagles' hot start, they couldn't fully overcome the lead Oshkosh (11-2, 1-1) had built. They also missed 12 free throws.
However, UW-L (9-4, 1-1) also knew what it did well — fighting tooth and nail with the No. 7 team in NCAA Division III without leading scorer Ben Meinholz, and despite having three of their big men foul out in the second half.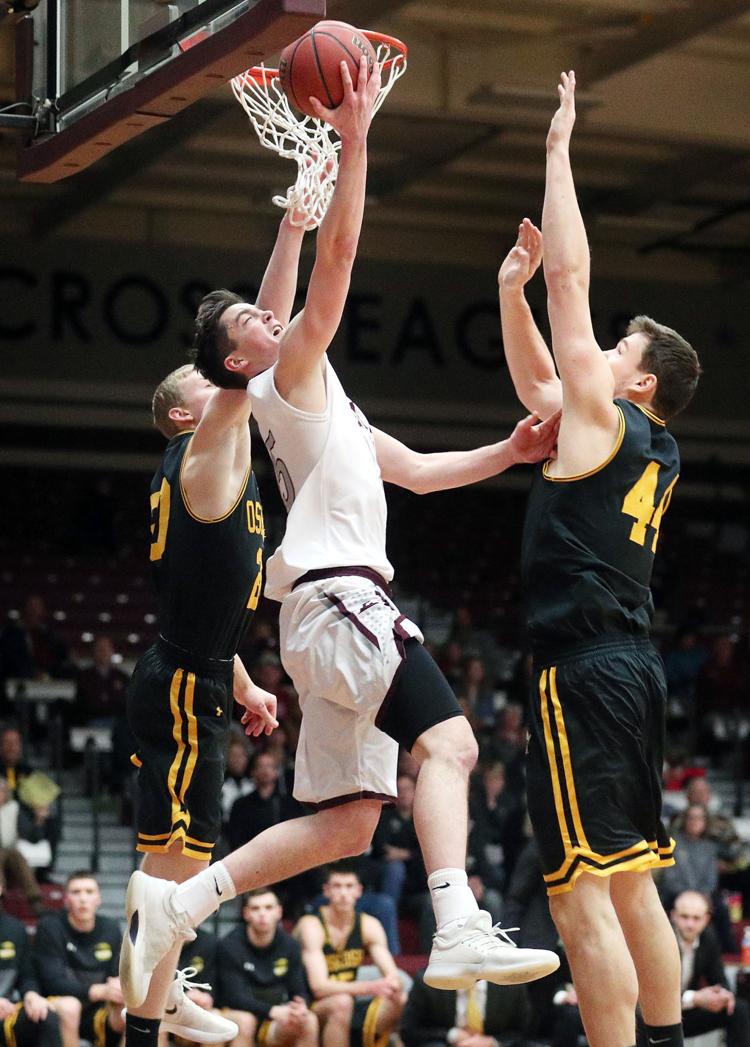 "I'm expecting our guys to come out and compete every night, that should be a constant, and our defensive pressure should be a constant," Eagles interim coach Kent Dernbach said. "I'm happy with our effort, we just weren't able to outlast them the last 20 minutes."
Dernbach, a former assistant at Stevens Point, knows the rigors of the WIAC schedule, and the Eagles first week of conference play showed it. A one-point win Wednesday and then Saturday's dogfight in front of 375 people at Mitchell Hall are evidence that the most competitive conference in D-III isn't setting up for a down year in that respect.
With Meinholz out indefinitely with an ankle injury, the Eagles' scoring load had to be shared among others, and the team's deep bench again was the backbone of what was almost a big upset. Junior Sam Skoyen and sophomore Jack Kortes each had 13 points off the bench, while starting forward Brendon Manning led UW-L with 16.
Two stretches Saturday from reserve-in-title-only players — sophomore Terek Nesheim in the first half and Skoyen in the second — showed the Eagles have the ability to stay in any game left on their schedule.
Nesheim, who began the year in the starting lineup, has been coming off the bench in the past few weeks. Dernbach said he has seen Nesheim's confidence growing in practice and in recent games, so when starting center Nolan Wright picked up his second foul guarding Flynn at the 17:20 mark of the first half, Nesheim was more than ready to go in a little bit earlier than usual.
He made an immediate impression, making a jumper, finding Manning with nifty post-to-post passes for scoring chances on back-to-back possessions, creating a steal, and hitting a 3-pointer. It was an early spark in what was a good half for UW-L, as it held a 30-26 lead at halftime.
"Brendon did a great job cutting there, getting to the rim, getting open," Nesheim said. "That was nice to get going, get our offense in the first half."
Nesheim finished with nine points, but was one of the post players to foul out trying to guard Flynn. Nesheim's move to the bench, Dernbach said, was due to him not being as sure offensively as the Eagles needed. That wasn't there Saturday.
"He's been able to solve it, certainly, on the offensive end," Dernbach said. "He's been working hard at practice."
Skoyen had an outburst in the second half that almost single-handedly brought La Crosse back to even with Oshkosh.
Trailing by nine with 4 minutes, 58 seconds seconds left, Skoyen hit a 3-pointer in transition, made a layup through contact, then was fouled making another shot at the rim. With defensive stops in between those makes, suddenly the Eagles were back in it.
"I was hunting my shot," Skoyen said. "I was trying to get to the rim and create for my teammates. It just so happened that I was the one getting to the front of the rim, and just finished strong."
Being an instant-offense guy is what Skoyen does for UW-L, averaging 6.5 points in his 18.2 minutes per game. Dernbach said during a meeting this week, he and Skoyen discussed getting to the rim more.
"He's a good shooter," Dernbach said. "But at 6-3, he's really difficult to guard if he's willing to rip and put it on the deck."
Saturday's loss wasn't the ending UW-L wanted, but it was a sign that the Eagles are going to battle with anybody they play.
Colten Bartholomew is a reporter and columnist for the La Crosse Tribune.