Frustrations were starting to boil over.
Multiple players came to the bench and smacked the scorers' table; heads dropped as they entered the huddle; they looked blankly at the scoreboard, seeing that the time remaining wasn't going to be enough to overcome the deficit.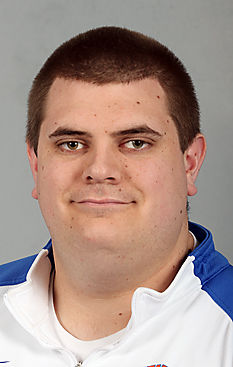 The UW-La Crosse men's basketball team's 75-61 loss to UW-Eau Claire at Mitchell Hall on Feb. 7 was an ugly one for a few reasons. It was the team's fourth loss in a row, and the second half was arguably the worst the Eagles have played all season, allowing 53 points — tied for the most they have allowed this season in a single half.
It was gut-check time for UW-L. Not only was La Crosse losing, but it wasn't playing with the defensive effort and tenacity that had become its calling card. UW-L's interim coach Kent Dernbach wasn't searching as much for answers to the X's and O's rather than what was happening to a team that had lost its grit. After a loss at Oshkosh a few days later — in which UW-L played better, but just missed too many shots to have a chance late — the Eagles were on the borderline of not making the WIAC tournament.
However, that road loss to the Titans (19-6) — who UW-L (13-12) will play at 7 p.m. Wednesday in the first round of the WIAC tournament — sparked a turnaround the last week of the season that got the Eagles' mojo back.
Facing the possibility of missing the conference tourney for the first time since 2015, the Eagles dug in their heels and mirrored the type of defensive play that powered them early this season.
"It was something we had to get back to. The last few weeks, we haven't been doing that enough. We haven't been forcing teams into turnovers, forcing them to take tough shots," said junior wing Ben Meinholz, who tied a school record with eight steals in a win at Whitewater on Saturday. "This past week, though, we focused on it and got after it in practice, just making sure we're in gaps and ready and talking to each other.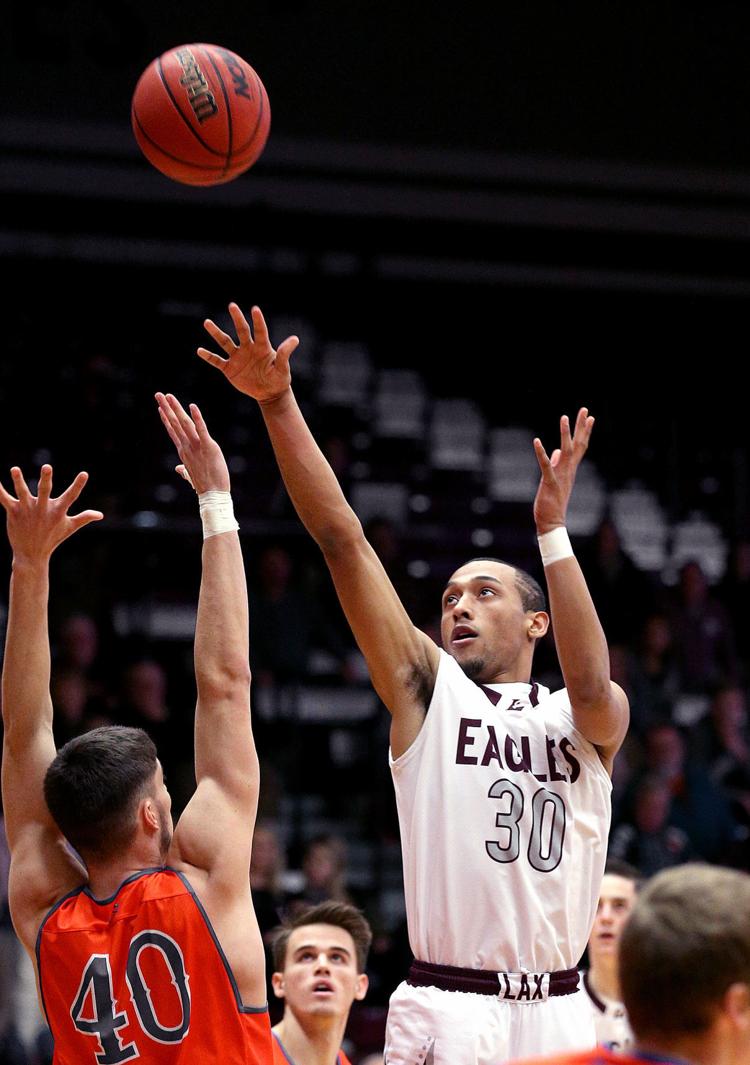 "It's something we've prided ourselves on, and it's how we're going to win games."
To upset the 19th-ranked and third-seeded Titans, the sixth-seeded Eagles are going to have to slow down a player that's torched them the two times they played, and lost, to Oshkosh — 6-foot-8 sophomore center Jack Flynn.
Flynn scored 24 points in January at Mitchell Hall and 21 at home two weeks ago. He's shot 15-for-18 (83.3 percent) from the field and 15 of 22 (68.2 percent) from the free-throw line against La Crosse. That second number especially hurts because Flynn is shooting barely above 60 percent from the line against all other opponents.
Dernbach said he and his team know they have to find an answer for Flynn. They have to get him off of his spot in the paint, where he was able to use his big frame to clear out space and get easy baskets against La Crosse's smaller post defenders in the previous two matchups.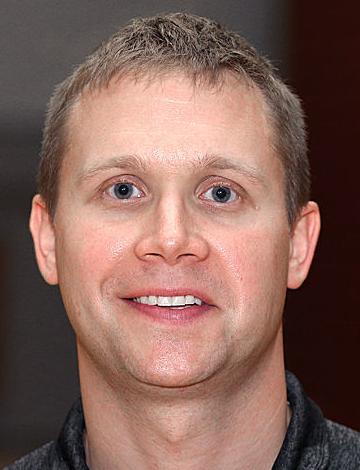 "Our ball pressure has to be better and our footwork with our bigs, who are going to be undersized, has to be better," Dernbach said. "They're just going to have to work. If he's going to score, he's going to have to score over us."
Sophomore forward Nolan Wright (6-5) will likely draw the first matchup against Flynn, to whom he gives up 3 inches and 50 pounds.
Wright has the quickness and athleticism to stay between Flynn and the basket, but has had trouble staying out of foul trouble against him. Wright said at practice Monday that he knows he has to be more careful with his positioning and his hands while maintaining a physical presence against him.
"Right now, we're trying to not let the ball get inside to him, and obviously keep our hands off of him when he gets the ball," Wright said. "When he gets the ball, we've got to make him finish over us and not bail him out with a foul."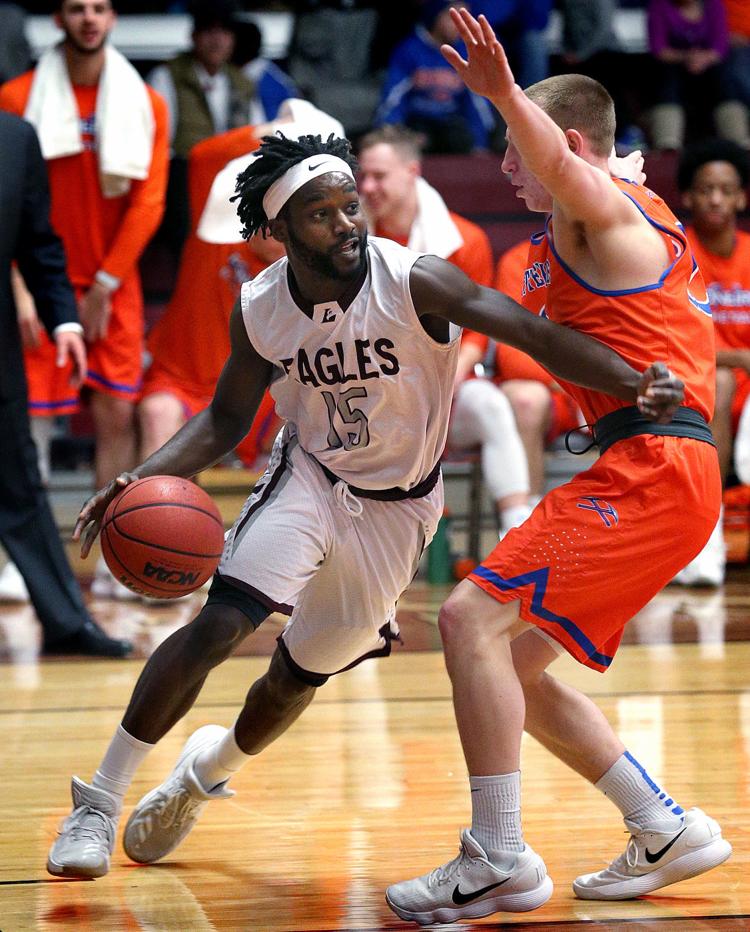 Even Wright and other UW-L bigs like Terek Nesheim and Luke Von Rueden can bother Flynn enough, the guards and wings will need to match that effort on the perimeter. Oshkosh's Brett Wittchow (15 points in January) and Charlie Noone (15 this month) provided Oshkosh the outside game that buried La Crosse in their matchups thus far.
Meinholz said the key will be playing smart but aggressive in the gaps. That mindset helped the Eagles forced 28 turnovers and tally 17 steals against Whitewater on Saturday. At 16.5 turnovers forced per game, UW-L leads the WIAC.
"We'll have our hands full, but we're up to the challenge," Meinholz said.
Perhaps that's what this game provides more than anything else — a challenge.
UW-L has already answered the bell once when its season appeared dead in the water, and they'll have to do it again to earn another game past Wednesday.