Bangor High School graduate Kellen Kravik became an All-Missouri Valley Conference performer by placing second in the pole vault at last weekend's conference meet in Cedar Falls, Iowa.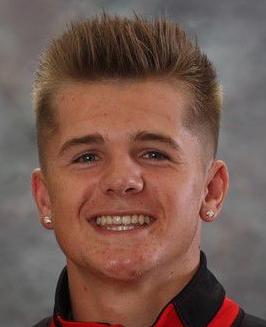 Kravik, a sophomore at Illinois State, cleared 16 feet, 3¼ inches and was only beaten by teammate Ryan Ashembremer's 16-7¼.
The two helped the Redbirds win the team championship handily. Illinois State's 182 points were followed distantly by second-place Indiana State's 112.
Kravik's vault is sixth on the school's all-time indoor performance list and shattered his previous indoor best of 15-7¾. Kravik's best outdoor height is 15-9¾, and that was recorded his freshman season and ranks 10th on the team's all-time outdoor list.
Kravik, who helped Bangor win a WIAA Division 7 state football championship as a senior, was also a track and field champion before heading to Illinois State.
Kravik's height of 15 feet was good for a Division 3 title during the 2016 meet at UW-La Crosse.