Friday afternoon's WIAC Championships are important to the UW-La Crosse wrestling team, but the tournament isn't their main focus.
When wrestling begins at noon at UW-Whitewater's Kachel Gymnasium, the Eagles will be trying to bring the program its second straight conference championship. If they don't, they won't be too broken up about it, though — they've got even higher honors in mind.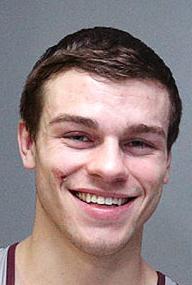 "It's a big deal, but it's not our main focus right now," senior 184-pounder Sean O'Neil said. "In past years, we've been too focused on (the conference championship) and then tapered off.
"Last season, I didn't feel like we peaked at the right time."
The right time to peak, O'Neil and UW-L coach Dave Malecek agree, is in two weeks at the NCAA Regional Championships, the tournament that qualifies wrestlers for the NCAA Division III championships.
"It's really just another tournament," Malecek said about the WIAC. "We didn't circle it on our calendar."
O'Neil's path to an NCAA tournament berth is a good example of why going all-out at the conference meet isn't the best idea. O'Neil is 17-1 this season, and ranked No. 3 in his weight class by InterMat Wrestling and the National Wrestling Coaches Association. Two other top-ranked competitors at his weight — Platteville's Grant Wedepohl (No. 4) and Whitewater's Nick Stencel (No. 7) — will be in both Friday's WIAC tournament and the regional tournament Feb. 23-24 in Minneapolis.
Winning the conference championship would be nice for O'Neil, and perhaps wins on Friday would solidify him as a top seed at the regional, but making sure he's healthy and ready for the regional is of greater importance.
"If you want to qualify for nationals, or become an All-American, you have to beat the best guys at those tournaments," O'Neil said. "It's nice to get these matchups in, but I don't think seeding will be that big a deal."
UW-L was scheduled to leave for Whitewater Friday morning, but snow in the forecast moved up travel plans and the Eagles left after practice on Thursday.
Entering the postseason means Malecek and his staff have to start solidifying their lineup, as the WIAC tournament is the last chance for the Eagles to enter multiple athletes at a single weight. Both the regional and national tournaments allow one entrant per school per weight.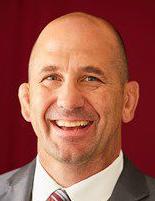 Malecek and the Eagles will be sending 14 wrestlers to Friday's WIAC tournament. Malecek said the team's depth has been one of its strengths during its 10-4 season, but now the coaches have to make decisions at certain weights.
"We'll see how conference goes, and then we'll have tryouts at a couple weights for the rest of the way," he said. "We're set at a lot of weights, though. And they guys who have earned those spots have been consistent throughout the year and have beaten some national competition."
WOMEN IN SECOND: The UW-L women's basketball team is in sole possession of second place in the WIAC standings, one game behind Whitewater with three conference games left this season.
La Crosse (15-7, 8-3) is on a three-game win streak heading into Saturday's 3 p.m. home game against No. 18 Oshkosh. The Eagles have wins over their final three opponents, which include Stout and Whitewater. La Crosse beat the Titans 57-51 on the road on Jan. 6, topped Stout at home 79-64 on Jan. 24, and beat Whitewater on the road 66-62 on Jan. 20.
Both the Oshkosh and Whitewater games are at Mitchell Hall, a big plus for the Eagles as they try to lock up a top-two finish and a first-round bye in the conference tournament — UW-L is 9-1 at home this season.
Eagles sophomore Dani Craig has made 51 3-pointers this year, tied for third-most in a season in program history. She'll have at least four more games — three regular-season and at least one conference tournament game — to chase down Melissa Lang's record of 61 set in 2010-11.
V-HAWKS MEN HOME SLATE: The Viterbo University men's basketball team (14-11, 6-7) has an important three-game stretch of home games starting with Friday's 7:30 game against Presentation (11-12, 5-7).
Eight of the nine teams in the NSAA make the conference tournament, and just two games separate third and last place in the conference standings. There's a three-way tie at 8-5 atop the conference, which means if Viterbo wins out and gets help, it is still in the running for an NSAA title.
A win Friday over Presentation would all but guarantee the V-Hawks a conference tournament berth.
EAGLES STILL ON TOP: UW-L's gymnastics team still No. 1 in this week's NCGA rankings.
The Eagles, who compete at Winona State at 6:30 p.m. Friday, have the highest average score (189.025) and the highest total score (191.350) of the season in Division III.