WHITEWATER, Wis. — Four UW-La Crosse wrestlers won their brackets and the Eagles won the team title on Friday at the WIAC wrestling championships.
UW-L tallied 143 team points and had 10 wrestlers compete in the championship round.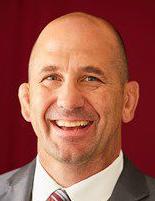 "Our guys did a great job battling," Eagles coach Dave Malecek said. "We beat some guys that had beaten us earlier in the year, so I'm real proud of how these guys competed."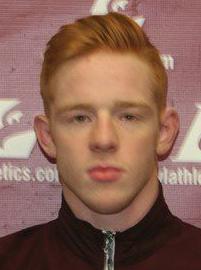 Hayden Schlough (141 pounds), Mitchell Hertel (165), Sawyer Massie (174) and Konrad Ernst (285) all earned WIAC championships to help the Eagles bring home the conference title for the second straight year. The win marked the UW-L athletic program's 400th conference championship.
Massie (20-6), a sophomore, got revenge on Whitewater's Nicholas Bonomo — who he'd lost to earlier this season — and then handed Platteville's Jon Goetz his first loss of the season, 11-6. Goetz is the No. 4 ranked wrestler in the class in NCAA Division III, and the performance earned Massie the outstanding wrestler of the tournament award.
Ernst — an 18-2 sophomore and Onalaska High School graduate — earned a hard-fought pin in overtime over Platteville's D'Andre Johnson.
Schlough (17-8) and Hertel (21-5) had to compete against teammates in the finals, as they took on Reid Johnson (8-3) and Logan Schlough (15-12), respectively. Hayden Schlough topped Johnson 11-0, while Hertel won a close 3-1 match over Logan Schlough.
Senior Sean O'Neil — ranked No. 3 — faced fourth-ranked Grant Wedepohl of Platteville in the finals at 184. O'Neil (19-2) lost 4-3 in overtime, but will likely see Wedepohl (26-1) again in two weeks at the NCAA Upper Midwest Regional.
Freshmen Josh Stenger (20-8, 133) and Grant Zamin (157) also took second. Stenger fell to Whitewater's Hazen Rice (23-3) in the finals 11-8, while Zamin (26-10) lost 4-0 to Oshkosh's Mark Choinski (20-0).
Senior and Sparta graduate Michael Murmane (157) and sophomore Spencer Nevills (149) each placed fifth.
The Eagles will look to ride this momentum into the regional in Minneapolis to earn a spot in the national tournament.
"It's always fun to be holding the banner at the end of a tournament," Malecek said. "We're proud of winning a conference championship. But last year we did that and then didn't have a good regional performance, and that's still fresh in these kids' minds.
"We've got two weeks to prepare and get ready to battle at the regional."
MEN'S BASKETBALL
Presentation 75, Viterbo 71 (OT)
After being tied at 67 heading into overtime and scoring the first four points of overtime, the V-Hawks ran out of gas. Presentation scored the game's final eight points and took the win.
Viterbo junior Cade Anderson scored 16 points and pulled down 14 rebounds, while Jason Tichy scored 22 for the V-Hawks (14-12, 6-8).
WOMEN'S BASKETBALL
Presentation 68, Viterbo 63
Presentation (10-13, 6-7 NSAA) started out on a 23-9 run through the first quarter to create enough distance from the struggling V-Hawks at R.W. Beggs Gymnasium.
The V-Hawks (5-21, 2-12) went on an 8-3 run late in the fourth quarter to whittle their deficit to three points, but Presentation's Macy Toelle made two free throws with 8 seconds remaining. Toelle scored a game-high 23 points.
Alyssa Nilssen led Viterbo with 14 points; Brynn Bozich had 13 and Madison Doerr put in 12 points.
GYMNASTICS
UW-L 190.100, Winona State 184.625
The Eagles — the top-ranked team in the NCGA — swept all five individual events in the win at Mitchell Hall.
Samantha Wiekamp won the vault (9.725) and the all-around (36.575), while Amy Enright won the uneven parallel bars (9.575), Jessica Ahrens won on the beam (9.625) and Sam Weyker won the floor exercise (9.750).