Chris Schwarz wasn't going to take chances on Saturday at Copeland Park.
Knowing his team needed to get at least one win during a doubleheader against No. 1 UW-Whitewater to make an impression on the NCAA Division III regional selection committee heading into Sunday, Schwarz relied on the known commodities at his disposal.
The UW-La Crosse baseball coach got a solid start from his No. 1 starter, an even better outing from his top reliever, and timely hitting from the experienced hitters in his lineup to take the opener 8-4, but then had to settle for a split after an 11-1 loss in Game 2.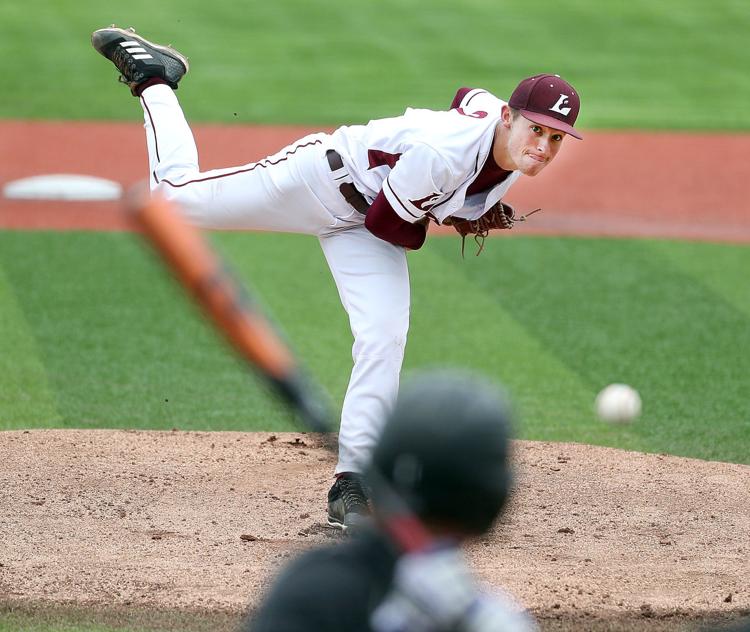 The teams will play another doubleheader starting at noon on Sunday, and they will be among the last teams playing in Division III along with some conference championships still being decided.
"I don't know if we're going to need just one or both of them (wins Sunday), but I know our lineup's ready to go, and we feel good about our starters," Schwarz said of his team's chances of beling selected for the regional tournament.
Whitewater (29-6, 18-4) struck first in the opener with a pair of second-inning runs off UW-L junior Mason McMahon. The Eagles (24-13, 14-8) snatched the lead back in the fourth after Alex Robson plated a run with a groundout before sophomore Brennan Schmitt cracked a line-drive home run to right-center and put La Crosse up 3-2.
Singles in the fifth and sixth innings recorded runs for the Warhawks and put them ahead again, but junior Nate Heili ripped a single through the left side in the seventh to tie it, and Mitch Sutton gave La Crosse the lead again for good with a single.
Junior Brady Stolzman led off the eighth with a towering homer to left field, igniting a rally that gave Eagles reliever Caleb Willems three insurance runs. Heili and Sutton each tallied RBI singles in the eighth.
Shane Coker was a key table-setter for the Eagles, going 4-for-5 with three runs scored.
"We just had to stay on an even keel," Schwarz said of the comeback. "We've been preaching with our young team that it doesn't matter who you're playing, what the score is, all that. It's just the next pitch. And I feel like we played like that (Saturday)."
Willems (4-1) earned the win, allowing one hit — a sixth-inning single — in four innings out of the bullpen. McMahon had seven strikeouts in five innings, extending his WIAC-best total to 107.
Senior Nate Roethle was stellar behind the plate for the Eagles in the first game. The Slinger, Wis., product knew the Warhawks were going to be aggressive on the base paths, but he made them pay for trying to steal as he cut down four attempts.
Three of the gun-downs ended innings for the Warhawks, and the other was a well-applied tag by Heili, who kept his glove down on the bag as Whitewater's lead-off man Daytona Bryden slid past second. Heili nabbed two more runners in the second game.
"Whitewater isn't the fastest team, but they like to take chances and try to put pressure on you, that's their style," Schwarz said. "Nate's not afraid to let it fly. He's been gunning guys down at a pretty good clip this year, and he showed it."
UW-L's defense wasn't as crisp in Game 2 with three errors. It led to just one unearned run for the Warhawks, but the Eagles' bats couldn't solve junior Sam Heilenbach.
Heilenbach had allowed 13 runs over his previous 12⅔ innings, but it took La Crosse until the seventh inning to plate a run on a Heili's groundout. Whitewater scored in all but two innings.