Changes are coming to the special teams units of the UW-La Crosse football team, but just which players will be out there to execute those changes is still being determined in training camp.
The Eagles will have a new kicker and punter this season, and all of the specialist groups will be under the direction of a new coordinator — UW-L head coach Mike Schmidt.
Schmidt takes over for Jonny Brenner, who came over from UW-Platteville when Schmidt — formerly the defensive coordinator for the Pioneers — was hired at UW-L in early 2016. Brenner, a native of Germany, had to go back across the pond just before the end of last season when his work visa expired.
Throughout his coaching career, Schmidt has always put high importance on special teams and has been involved in coaching certain aspects of those units. After hiring Matt Janus to be his defensive coordinator, Schmidt has dived into his new role of running the special teams.
"It does create a different element for me at practice," said Schmidt, who's entering his second season coaching his alma mater. "But we've had a lot of fun with it and I think we're doing a good job getting everything installed for our practice against (University of) Dubuque and then our scrimmage against Loras (College)."
It's a different look for Schmidt. He said in the past special teams periods were times he could go over things with a player or collect his thoughts on the other parts of practice, but he's enjoyed the challenge thus far.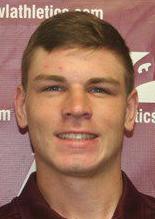 "Everybody's following their positions and doing what they're supposed to be doing even more because they know it's the head coach in charge," said sophomore kicker Michael Pakos. "In meetings he's been talking about how we need to have the best special teams in the league."
Schmidt said Tuesday some of the team's special teams schemes will change from a year ago, but those changes aren't indictments on last year's systems, rather an adjustment to new personnel. Last year's placekicker, Joshua Fischer, graduated and last year's punter, Zach Kirby, transferred at semester.
Kirby was offered walk-on opportunities at NCAA Division I programs coming out of Stoughton High School, and is now at a junior college trying to catch on at that level, Schmidt said.
The Eagles will need more dependability from the kicking game to challenge for the WIAC championship. Fischer started the season 4-for-4 on field goals last year, but finished 8 of 16. Kirby had seven of his 35 punts land inside the 20 and had a long punt of 53 yards. However, he had some miscues at times that dropped his season average to 31.3 yards per punt — about 5 yards less than opponents' averages.
"Every time we score points or miss out on points that's a team situation. We didn't kick the ball real well down the stretch," Schmidt said. "But we've got all new personnel this year and we've got a lot of confidence in our kicker Michael Pakos, who will probably be our guy right now."
Pakos, who came to UW-L from Wisconsin Dells, Wis., was Fischer's backup in 2016, and said the key to improving the team's kicking accuracy will be consistency.
"Snap to kick operation needs to be consistent every time," Pakos said. "And just being confident. Confident in kicking the ball through the uprights."
Schmidt said freshmen Ethan Becker and Bruce Wesleyan are both performing well in camp and will be pushing Pakos for the starting spot. Sean Parker — a freshman from Portland, Ore. — has been impressive with his punting through camp as well.
UW-L's practices have been structured so that the kicking sessions are spread out through the morning. Schmidt said that he's doing so in order to simulate a game situation, where a kicker or punter might be on the sideline for long stretches of time before being put in the game, and they have to stay mentally ready to perform.
"It honestly helps a lot," Pakos said. "Being ready to kick anytime, whenever you're called upon, that's a great trait to have and we've got to keep working on it."