The UW-La Crosse football team is experiencing something it hasn't in nearly a decade.
The Eagles are taking the practice field in cold, windy, overcast November weather with something to play for other than pride. UW-L is still in the hunt for one of the at-large berths into the 32-team NCAA Division III national championship tournament. It will need to win out and have things break its way in games around D-III, but the fact there's a chance is enough to not let shorter days and cooler temperatures dampen the enthusiasm at practice.
Winning out for the Eagles (6-2, 3-2 WIAC) starts with today's matchup against UW-Stout (5-2, 3-2) — slated for 1 p.m. at Veterans Memorial Field — and the Blue Devils, winners of three straight, have playoff aspirations of their own.
"It feels pretty good for our players to be in this position. We talked about this the last couple of weeks — put yourself in the position to leave it up to the playoff committee," UW-L coach Mike Schmidt said. "We see the path that's laid out to the playoffs … but it doesn't matter if we don't beat Stout."
Stout gutted out a huge nonconference win against No. 4 St. Thomas in Week 2, the Tommies' lone loss this season. Stout's losses this season came at then-No. 12 Platteville (34-27) and at Whitewater (14-0). If the Blue Devils can knock off the Eagles and pull off another stunner by beating No. 3 Oshkosh in the season finale, they'll almost assure themselves a playoff spot.
Playing meaningful games this late in the season hasn't been the case for the Eagles of late, and the importance of that isn't lost on the team. Especially its senior class which, even if UW-L gets into the postseason, will be playing its last home game.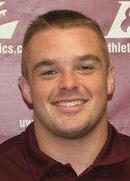 "It's pretty sweet. Coming off that field at Platteville last week was unreal," senior linebacker Noah Risch said, referring to the Eagles' 27-20 upset of the No. 9 Pioneers. "It's a different feeling, it's a different energy around practice. I think everyone is pumped up for the challenge."
The Eagles will start junior quarterback Drew David for the third straight game today, as senior Tarek Yaeggi is still nursing a badly sprained AC joint in his right, throwing shoulder. David has been efficient and kept the offense churning in his starts, and will need to continue that trend against a solid Stout defense allowing 15.7 points per game.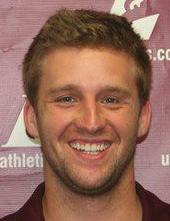 "They're a really sound defense," David said. "They have a lot of guys who have played a lot of football. So we're going to have to be very consistent with our reads, quarterbacks and wide receivers, knowing what their coverage is."
Stout has 24 seniors on its roster and a dozen of them start, including nine of defense. Stout coach Clayt Birmingham said his team's maturity and experience are the biggest factors in its success this year.
Junior safety Peter Kissling had two crucial interceptions against Platteville to help seal the team's biggest win in Schmidt's tenure. He and the secondary will need another good performance against Stout today, as the Blue Devils attempt to movie up and down the field with big passing plays.
"They're really going to test us, especially with the coverages we run, they're going to be chucking it because they're going to see if they can get pass interference calls or some big plays," Kissling said.
Kissling and senior Luke Winnen's play on the back end has been critical for the Eagles' secondary, especially with senior captain Ryan Weber being in and out of the lineup with injury. Kissling said when Weber's healthy, the trio's versatility allows defensive coordinator Matt Janus to vary the defense more, occasionally using all three safeties, and put the group in good positions.
Today's game will come down to both team's strengths — passing attack and pass defense — squaring off and manufacturing the most plays with playoff hopes on the line.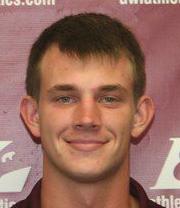 "They're not the same team as they were last year; they're much different, much better," said senior receiver Nick Holcomb, who tied the program's single-season touchdown receptions record (14) with two scores last week. "We're going to have a tough one ahead of us."