Ryan Weber sat on the turf at Veterans Memorial Stadium late last week as wave after wave of emotion rolled over him.
This was the field where the UW-La Crosse senior had became one of the best safeties in NCAA Division III football. This was the field that drew him back to the game after taking a year off from it after high school. But it also appeared — on the afternoon of Oct. 6, at least — that it was to be the field where his career would end with six games left in his final season.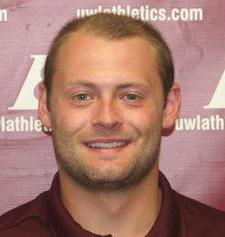 Injuries had always been a part of Weber's athletic life, dating back to his youth and Holmen High School days of playing football, hockey, baseball and whatever else he could. The wear and tear on his body was the biggest factor in him not playing football his first year at UW-L. But an ankle injury that had resurfaced after the Eagles' dominating win over Stevens Point on the road was about to cut the twilight of his career short.
When UW-L's head athletic trainer Joel Luedke — a man who'd spent hours upon hours taping, rehabbing and getting Weber ready to play — told Weber that the injury was a season-ending one, Weber couldn't hold back his emotions.
"I sat out on the field and called my parents, they already knew because Doc (Brent) Yaeggi (a podiatrist who is also the father of UW-L quarterback Tarek Yaeggi) had already given them a call," Weber said.
"It was really tough … and I was pretty shook. Devastated, honestly. I was kind of blindsided by it all. I didn't think much of (the injury), I thought it was just something chronic that came on."
Eagles coach Mike Schmidt was with Weber when Luedke broke the news. Schmidt is admittedly someone who wears his emotions on his sleeve, and he was heartbroken for his player, a two-time captain and one of the leadership pillars of the team.
"It hurt our team, it hurt everybody, I'm crying with him out on the field Friday, we're torn up. I couldn't even keep my emotions in check for the whole night," Schmidt said.
Weber emerged as an on-field leader when he was one of the D-III's leading tacklers his sophomore season, and his off-field leadership was reflected by the team electing him captain as both a junior and a senior. The prospect of him not playing the rest of the way was a shot to the team's morale.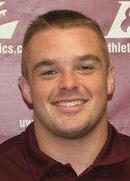 "I was super sad for him. I felt his pain with him there, and I was just super bummed out for him," said senior linebacker Noah Risch, one of Weber's close friends going back to their days at Holmen High School. "I've seen him work for this for the last eight years of our lives together, and he's just such a great guy. A guy everybody on the team looks up to, so it was really painful."
Tarek Yaeggi, one of the co-captains with Weber this season, said he can't express the exact emotions he had when he heard the news.
"The only thing I was thinking about was if there was a way I could trade places with him, because I know how much he loves this game and how much he puts into it," Yaeggi said. "I just felt terrible for him."
Teammates did their best to lift Weber's spirits at the team meeting that night. Weber also went to defensive coordinator Matt Janus' home with the rest of the defense for a team meal that night — "That was good for my sanity. It cheered me up a bit," Weber said.
He went to sleep Friday resigned to his new role, a combination of assistant coach and cheerleader, and then watched the Eagles throttle Eau Claire 45-14 on Saturday.
But then, things took a turn for the better for Weber.
Dr. Brent Yaeggi — a member of the Eagles' 1985 NAIA championship team — had examined the results of Weber's x-ray and MRI, but wanted to get another set of eyes on it just to be sure. He had a fellow doctor at his practice take a look, and he determined the injury wasn't new, and if Weber could rehab it to manage the pain and swelling, he could play again.
The Eagles and the rest of the UW-L athletics department were in a meeting Sunday night listening to Director of Athletics Kim Blum speak when Weber's phone rang. He was sitting next to Tarek Yaeggi; he showed the phone to his teammate, confirming the call was from Yaeggi's father. Weber crutched out into the hallway to answer.
"He asked me who my favorite parent was from the team, so I knew something was up," Weber said of the call, which let him know he was able to play again. "So I'm sitting in the hallway shaking, kind of jumping for joy and people are trying to study."
Yaeggi said Weber's re-entry into the room sparked the team.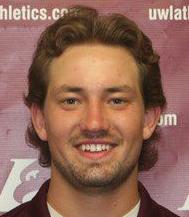 "The second he came walking back through the doors, he had his crutches in his hands and he's walking like he's perfectly fine. He comes back to his chair, we're all excited, we're all texting coach Schmidt, but he can't look at his phone," Yaeggi said.
"That's definitely one of the more exciting moments I've had this year."
Weber's been limited at practice this week, testing how much he should do through the week with eyes on playing against WIAC rival Whitewater at 7 p.m. today. His return to the practice field alone has been a source of joy for the Eagles.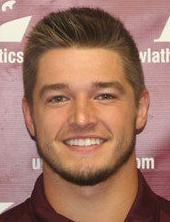 "Knowing we have the chance to get him back is huge for us," freshman linebacker Jake Krueger said. "We've got that leadership and that voice on our defense to get us going. He's obviously played Whitewater a bunch, so it's going to be great this week knowing we've got guys like him and Noah that are ready for it."
Weber has spoken throughout this season about making his senior season special. This ordeal has only made that goal even more prudent.
"Like the seven stages of grief, or whatever they are, I think I probably had all of them in a two-day span. It really puts things in perspective, because now I know what it's like to be done. People don't know they're done until they actually are. I kind of got to get that feeling," he said.
"I'm really not taking anything for granted now, because I'm playing with house money now. I thought I was done, so I'm going to really lay it all out there now."
Mike Schmidt was on the field the last time the UW-La Crosse football team beat UW-Whitewater.