Spencer Nevills learned in the month of February just how important having the right mindset is for his success on the wrestling mat.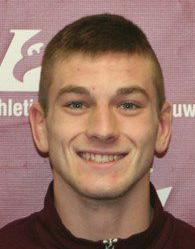 The sophomore 149-pounder for the UW-La Crosse wrestling team is one of five Eagles who will compete this weekend in Cleveland, Ohio, at the NCAA Division III national championship tournament. But when the calendar flipped to Februaury, Nevills wasn't on the radar of many to make a run at nationals.
He didn't place at the Pete Wilson Invitational at Wheaton College — one of the tougher Divison III tournaments each season because it draws top Midwest teams — and then didn't wrestle a conference dual against Stevens Point. After not wrestling at the Don Parker Open at UW-Eau Claire the week before the WIAC tournament, Nevills admits that he needed to hit the reset button.
"I needed to refocus. Then at conference, obviously I was hoping for a conference title, but that didn't happen, so it kind of set me back a little bit," said Nevills (24-11), who hails from LeClaire, Iowa.
He was in the WIAC tournament field and took fifth, which didn't bode well for the Upper Midwest Regional tourney two weeks later — all WIAC teams are in the regional and only the top three qualify for nationals.
In the week between the conference and regional meets, Nevills said he was dedicated to treating practices like matches, bouncing back quicker when things didn't go his way.
"I've been focusing on my self-efficacy, and just really believing in my abilities," Nevills said. "I've struggled with that, kind of. Maybe not struggled, but just believing in myself fully."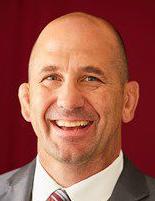 UW-L coach Dave Malecek saw Nevills had all the physical traits he needed to be winning matches, but he needed work on staying confident as matches and tournaments went along.
"I think our assistants work with him nonstop building that confidence up. At this point in the game, it's between their ears. It's not strength, conditioning, anything else. It's the mental side," Malecek said.
"He started believing what he was telling himself. When you start doing that, great things can happen."
Nevills earned the team's spot at 149 for the regional tournament, and then dominated his two matches on the first day, scoring a pin and a 15-2 major decision to advance to the semifinals. With two weeks to prepare and allow lingering back and neck injuries to heal, Nevills wrestled with poise and the assurance he had put the work in to win.
He started his semifinal match in the same mind-frame, and he was able to knock off Augsburg's Alex Wilson — the No. 3 ranked wrestler at the weight in Division III — via a 5-2 decision.
"There were times in that match that I was thinking to myself, 'Dang, this is rough,'" Nevills said. "But I'm glad I stuck it out and ended up turning him and winning the match."
The win got him into the finals and secured his berth into the national tournament. But a guarantee that his season wasn't over may have been a blessing and a curse.
In the championship match against Elmhurst's Josh Lawson, Nevills admits he was too complacent, which was a contributing factor to his 4-3 loss.
"I kind of went into that match with a bad mentality. I thought, 'I'm already in nationals, that's good enough.' I tried fighting that, but I think it overwhelmed me," Nevills said. "So I was just thinking it didn't matter in that match, when it should have. I should've had a different mentality."
Malecek said he takes blame for not getting to Nevills before the match to try to shake that mindset, but he did talk to Nevills afterward about not being happy with just qualifying for nationals.
The 12-year coach and two-time regional coach of the year said he addressed that with Nevills and the other four UW-L national qualifiers — senior Wesley Schultz (24-8, 197) and sophomores Hayden Schlough (20-9, 141), Sawyer Massie (24-7, 174) and Konrad Ernst (22-3, 285).
"I've seen numerous guys go to the national tournament and just be excited to be there. That's not what we're going to do. Anything can happen, seeds get beat every round. You've got to go out and battle every match," Malecek said. "I'd be really disappointed if anybody went out just excited to be a qualifier."
Nevills and the UW-L contingent left for the Cleveland Public Auditorium on Wednesday, and wrestling begins Friday. Nevills said he'll be spending the days before the meet making sure his schoolwork is complete and getting his weight to the right level, but he'll keep his mind off the matches themselves until just before they begin.
"I've had to focus on that more this season more than any other. Before, I would goof around during warm-ups and then going into the match … I'd be thinking about getting off the mat so I go back and goof around some more," he said.
"Going into nationals, I think it's going to be a lot different mentality. It's the big show now. I don't have that, 'Oh I made it to nationals, that's enough,' thought. I need to place."