Unselfishness, personal growth and strong leadership are bringing a new attitude to the Viterbo University women's basketball program.
After finishing last season with a 3-28 record, V-Hawks' coach Bobbie Vandenberg is entering her 25th season with an upbeat attitude and hunger for improvement. Her team has already equalled its win total from last season (3-8), and has been competitive with teams like No. 11 Cardinal Stritch as well crosstown competitor UW-La Crosse.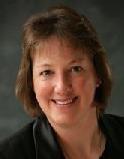 "The main thing is that this is a new team," Vandenberg said. "This team is doing a good job at working hard and being unselfish. They're getting better every day and even though we've lost seven games so far, they're continuing to improve and they're learning a lot from the tough competition."
A younger roster is bringing elevated competition to the V-Hawks this season — in practice and in games. Sophomore Alyssa Nilssen returns after a freshman season where she averaged a team-high 12.2 points and grabbed 7.4 rebounds per game. Nilssen also recorded 42 steals and 47 assists a year ago. Nilssen was averaging 13.4 points per game entering Saturday night's game against Bellevue University.
Veteran players like seniors Heidi Huebner and Miranda Nelson are looking to set the pace this season, along with freshman Ambree Schlosser, who has averaged 10.3 points per game so far.
"The thing about her (Schlosser) is that she doesn't play like a freshman," Vandenberg said. "She rarely makes mistakes and is very tough. It's exciting to know I have a kid like that for the next four years."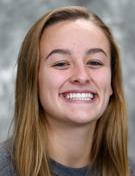 Adding more depth to the team is Gale-Ettrick-Trempealeau graduate and sophomore Madison Doerr, who Vandenberg dubbed as one of the best defensive players on the team after putting in extra work over the summer to improve upon her freshman season.
"I've been working on getting quicker every day and every game to keep myself in the game and working hard," Doerr said. "I want to be that player on the court creating opportunities for others and for myself and the team to get everybody going."