Their relationship started out as roommates, but Viterbo University volleyball seniors Amelia Grahn and Natalie Geidel hope it ends with a national title.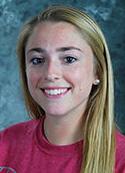 Viterbo received a first-round bye in this weekend's North Star Athletic Association tournament that the V-Hawks will be hosting at Beggs Gymnasium.
Grahn, a first-team NAIA All-American setter, feeds near-perfect passes to her former roommate, Geidel, and it's been that way for four years.
"It's very easy to set Natalie, and she makes it very easy," said Grahn, who leads Viterbo with 1,329 assists. "She does the rest."
The V-Hawks (32-1, 16-0 NSAA) clinched their third volleyball NSAA championship with a three-set sweep over Bellevue (26-10, 11-5) last week. The NSAA tournament begins today, and Viterbo will await the winner of No. 5 seed Presentation College (19-12, 7-9) and No. 4 seed Valley City State (15-12, 9-7) at 7:30 p.m.
Jamestown holds the second seed for the tournament, and two of Viterbo's opponents last week — Bellevue and Dakota State (12-23, 6-10) — fill out the rest of the NSAA bracket.
Viterbo is ranked second in NAIA, but it wasn't always that way and Geidel remembers being the underdog.
Granted, the V-Hawks have had just one losing season under coach Ryan DeLong, which was in his first season in 2005.
"Sometimes I think we take winning a lot for granted," said Grahn, a Madison LaFollette High School graduate. "Going to nationals, and winning conference, things like that. To go out my senior year and having a successful season, it's a great way to end it. I'm trying not to take this year for granted."
The V-Hawks have made it to the national tournament four times, including each of the last three seasons.
A fifth trip is almost set in stone for the V-Hawks, which did not lose a single NSAA match.
"We're handling the pressure well," said Geidel, a two-time first-team All-American hitter. "We have to make sure we're playing well against ranked teams. The pressure is building, because nationals are soon."
No matter the case, the two former roommates are happy to get at least one more match at home. Before that, however, there was one last regular-season bus trip.
Grahn says when the V-Hawks are about a half hour from La Crosse, the girls will start singing before the bus parks on campus.
"I feel a little sorry for the bus driver," Grahn said with a smile. "We have to enjoy it now. Eventually, we're not going to have any more."
Grahn did the singing and dancing her freshman year when she lived with Geidel, but Geidel admits: "I'm actually the calmer one."
Their careers have been showered by accomplishments. Both seniors were christened as All-Americans last season as part of a V-Hawks quartet.
Geidel is the defending two-time AVCA North Central Region Player of the Year, and her senior season has been just as successful.
Geidel has 508 kills entering the conference tournament after recording 514 last season when she played with a sprained ankle.
"It's been a whirlwind (senior) year," Geidel said. "We started off the year in Europe and that's the first time Viterbo volleyball has ever done that. Coming in with a good freshman group, that's really picked us up and carry us through."
The V-Hawks' only loss this season was against Rocky Mountain College at the Grand View Tournament last month. They've played in four five-set matches, but the most recent one came in NSAA play against Jamestown, the No. 2 seed, on Oct. 21.
---
Photos: Viterbo volleyball
Viterbo vs. UW-La Crosse Volleyball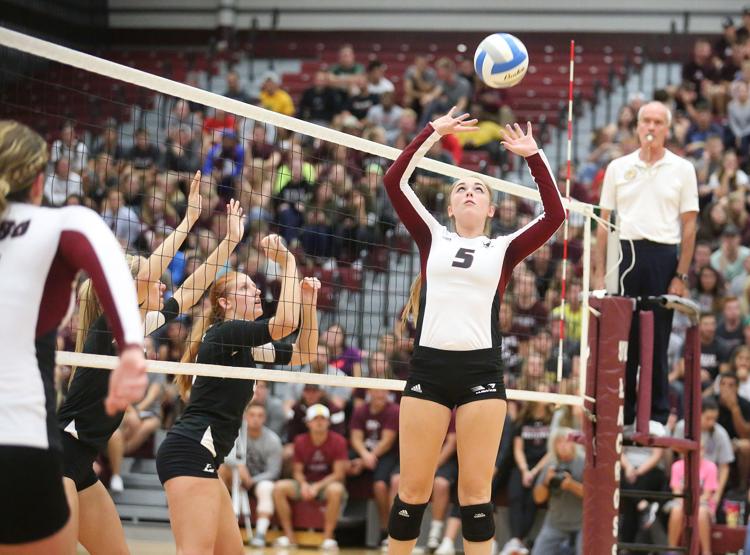 Viterbo vs. UW-La Crosse Volleyball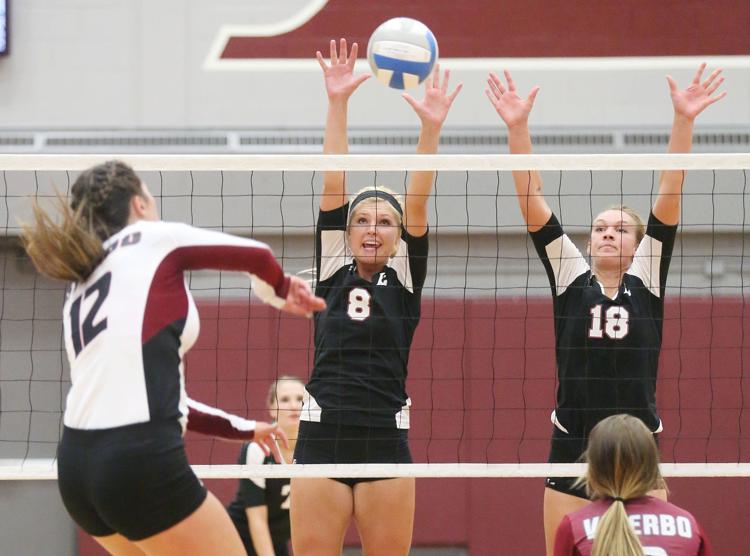 Viterbo vs. UW-La Crosse Volleyball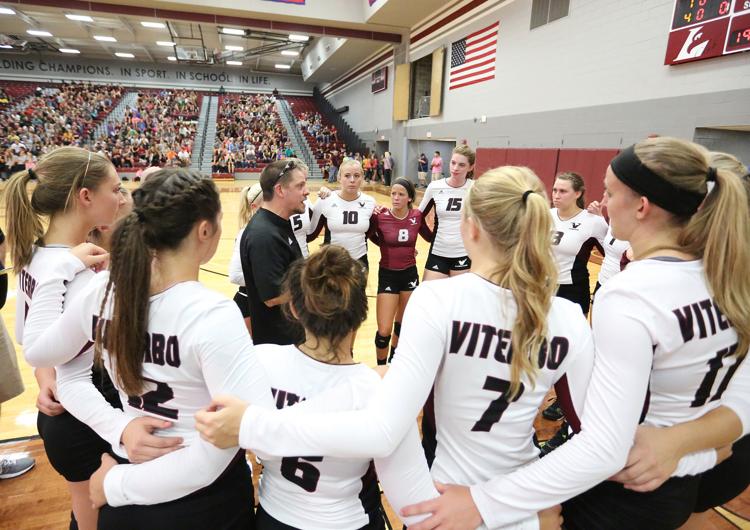 Viterbo volleyball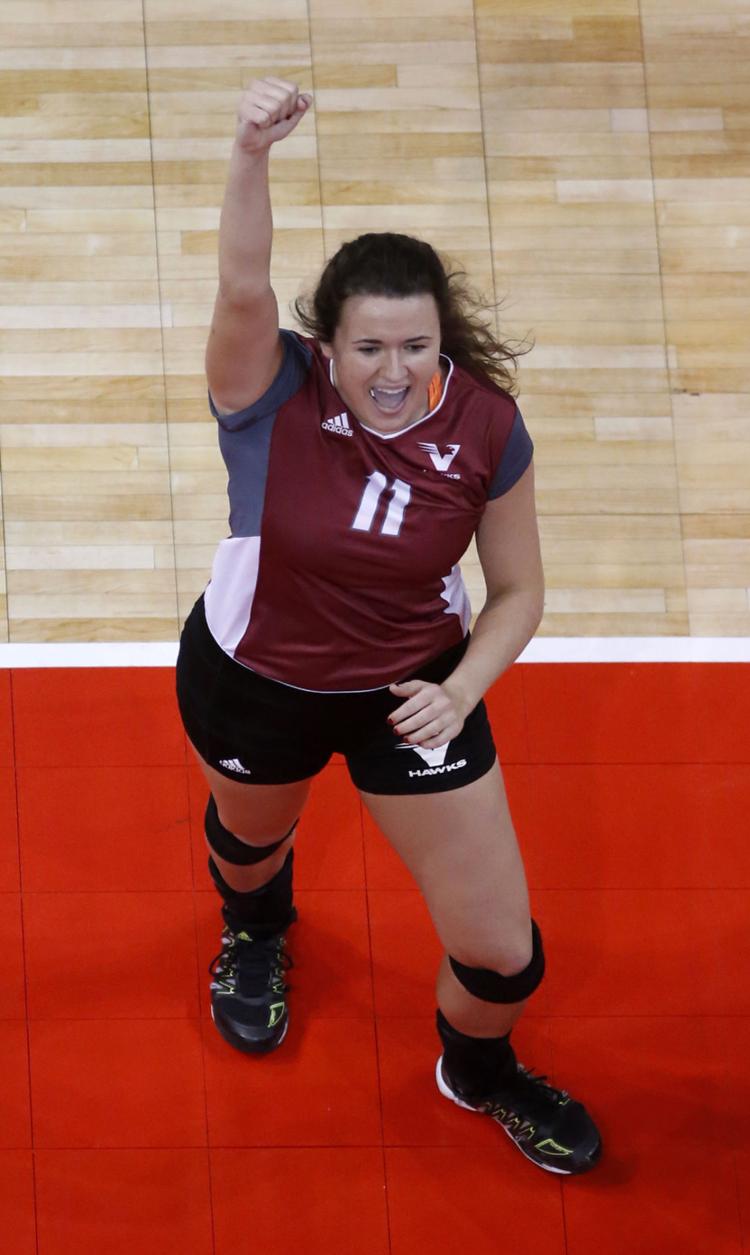 Viterbo volleyball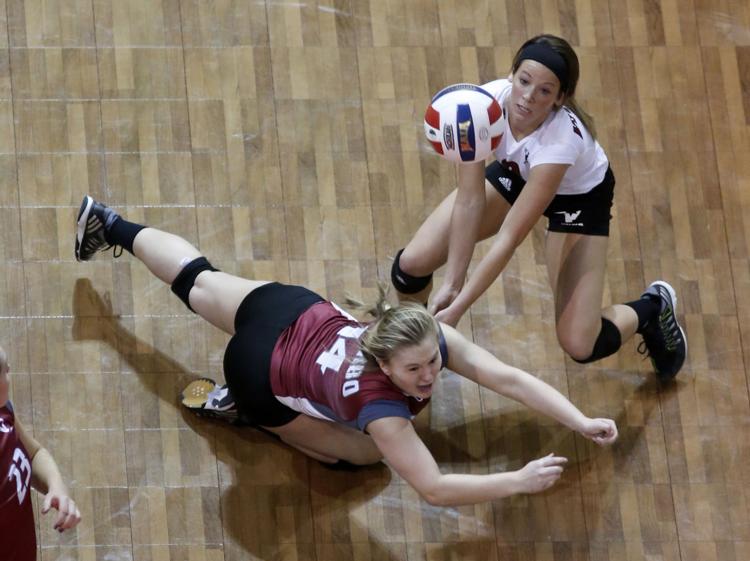 Viterbo volleyball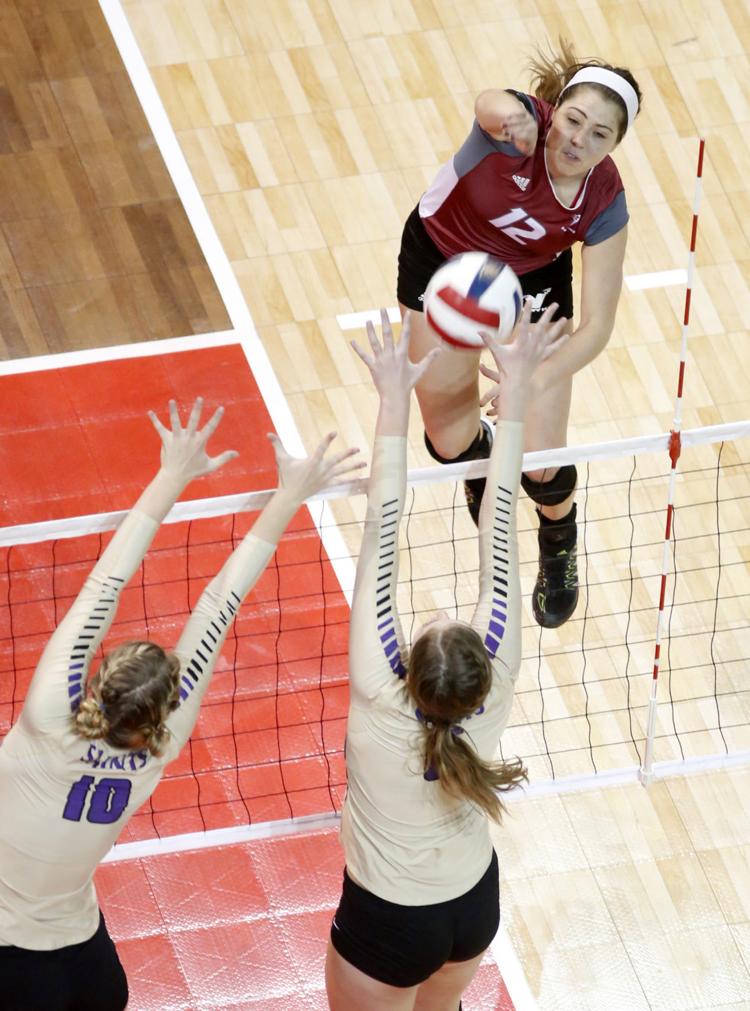 Viterbo volleyball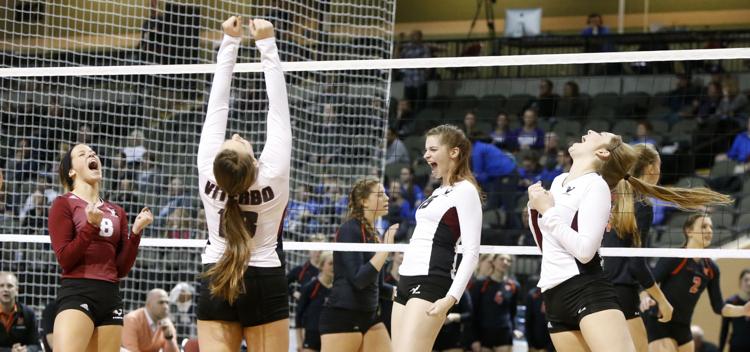 Viterbo volleyball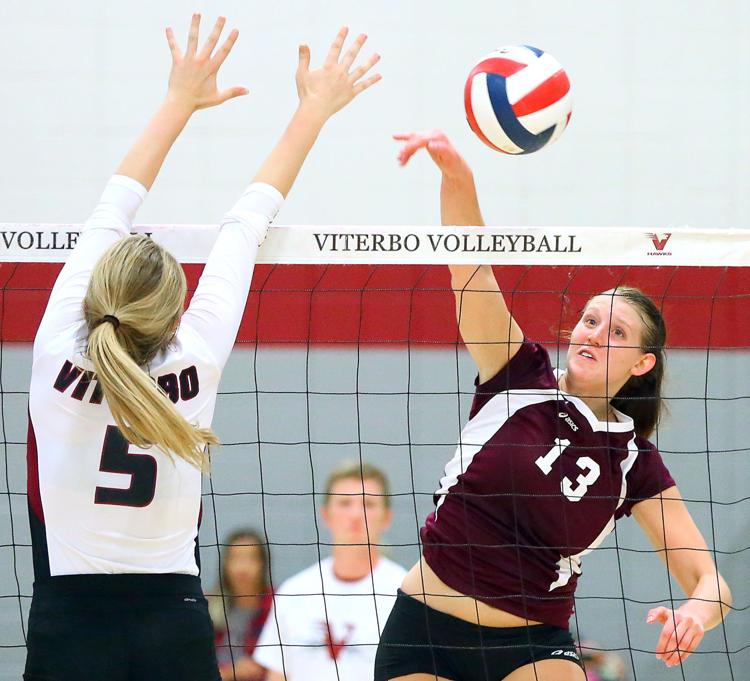 Viterbo volleyball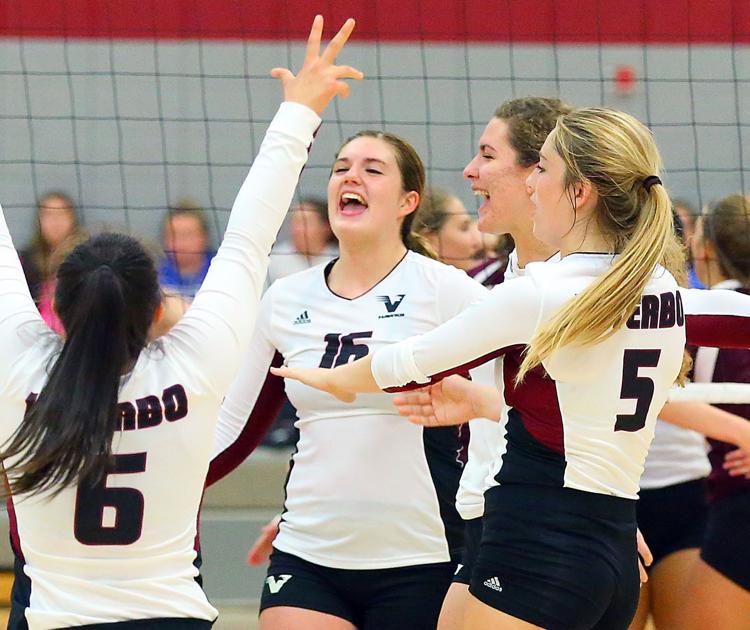 Viterbo Volleyball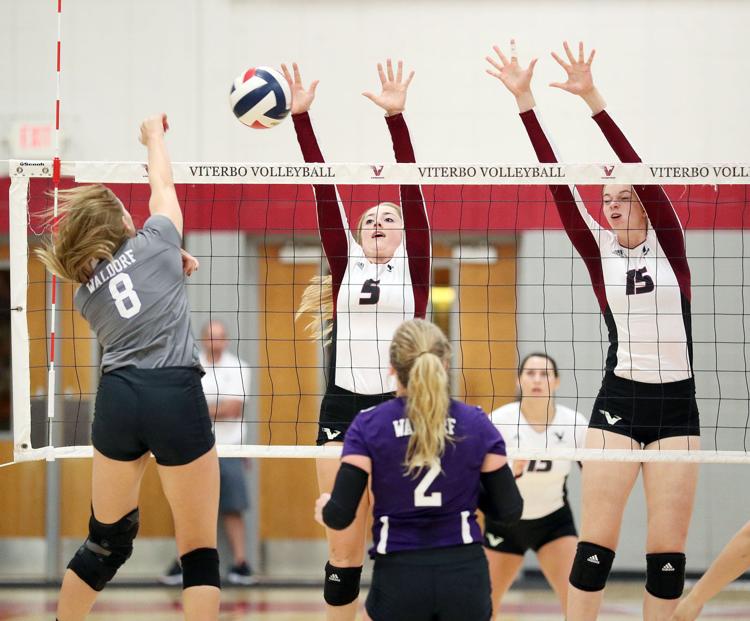 Viterbo Volleyball