The La Crosse Loggers used two runs in the bottom of the sixth inning to knock off Waterloo 5-4 in front of 3,480 people Monday night at Copeland Park.
The Loggers (14-19) knocked the Bucks (23-12) out of a first-place tie with St. Cloud in the North Division of the Northwoods League.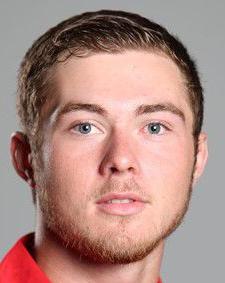 La Crosse trailed by a 4-1 margin before countering with two runs in the bottom of the fourth inning and two more in the sixth.
Shortstop Cameron Cannon brought home the tying and winning runs when he blasted an 0-2 pitch over the fence for a home run with one out in the sixth. Jake Hirabayashi, who reached on a fielder's choice, scored ahead of Cannon, whose home run was his second of the season.
Cannon, who was 3-for-4, also brought Hirabayashi home with a fourth-inning double. Cannon then scored to cut Waterloo's lead to 4-3 when Korey Lee doubled on the next at-bat.
Lee was 2-for-4, and David Villar drove in the Loggers' first run.
Andrew Owen picked up the win in relief of Grant Ford to improve his record to 1-1. Owen struck out one and walked two in a scoreless sixth before Taylor Turner and Joe Rosenstein finished off the game. Rosenstein collected his second save with a scoreless ninth.