WILLMAR, Minn. — The La Crosse Loggers scored four runs in the eighth inning and another in the ninth before Willmar scored with one out in the bottom of the ninth to win an 8-7 Northwoods League game Wednesday night.
The Stingers (5-3 second half, 23-21 overall) won the game when Nolan Bumstead singled home Luke Becker with one out after the Loggers (3-5, 17-25) made a pitching change from Hunter Davis to Chris Boettcher after Davis issued two walks.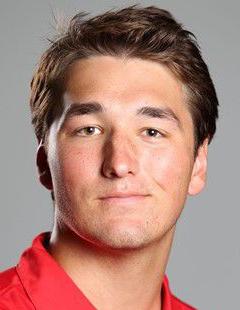 Mitchell Morimoto was 3-for-5 with two RBI for La Crosse, which faced a 7-2 deficit after the Stingers scored four runs in the bottom of the seventh inning.
The Loggers responded with their four-run eighth, which was put together with four hits, a walk and an error.
Morimoto, and Cameron Cannon singled to start the inning before an error allowed Morimoto to score. A Jorge Guiterrez single loaded the bases before an RBI single from Ryan Mantle and an RBI walk from Nicholas Kahle.
A fielder's choice off the bat of Jake Hirabayashi plated the final run.
Davis (1-4) took the loss for La Crosse, which had eight hits and also received two RBI from Kahle.