THUNDER BAY, Ontario — An unearned run in the bottom of the 11th inning allowed the Thunder Bay Border Cats to beat the La Crosse Loggers 7-6 in a Northwoods League game played Thursday night.
The Loggers tied the game at 5 with a run in the top of the eighth inning before taking the lead with another run in the top of the ninth. But Thunder Bay tied the game in the bottom of the ninth before winning it in the 11th.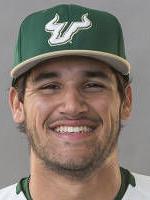 David Villar was 3-for-5 and hit his 10th home run of the season for La Crosse. He drove in four runs and scored twice to help the Loggers come back from a 5-0 deficit after three innings. Villar has 34 RBI this season and singled home the go-ahead run in the ninth.
Jake Hirabayaushi was 2-for-4 and scored two runs, while Ryan Mantle added two RBI to run his season total to 30.