Jeren Kendall has used his arm, his bat and his glove to turn heads on a baseball diamond, whether it be at Viking Field — Holmen High School's home field — or Hawkins Field in Nashville, Tenn., where Vanderbilt University plays. This past summer, Kendall earned a chance to play the game professionally when he was selected in the first round (23rd pick overall) of Major League Baseball's June Amateur Draft by the Los Angeles Dodgers.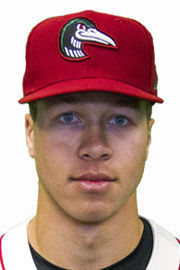 Kendall, who had just completed his junior season at Vanderbilt, was chosen in the draft on June 12, but didn't sign until July 12. It was worth the wait, as Kendall received a signing bonus of $2.9 million. For his junior season performance and first-round selection, Kendall comes in at No. 4 in the Tribune's Top 10 sports stories of the year.
Once back in uniform, Kendall continued to excel. Coming off a junior season with the Commodores where he hit .307 with 15 home runs and 53 RBI, Kendall played just five games for the Dodgers' Rookie League team in Ogden, Utah, where he hit .455 with one home run and 7 RBI. He was promoted to the Great Lakes Loons of the Class A Midwest League, where he played in 35 games. Kendall hit .221 with 2 home runs, 7 triples and 5 doubles for the Loons.