Mathias Krein has always reveled in successfully getting under the skin of his twin brother, Hayden.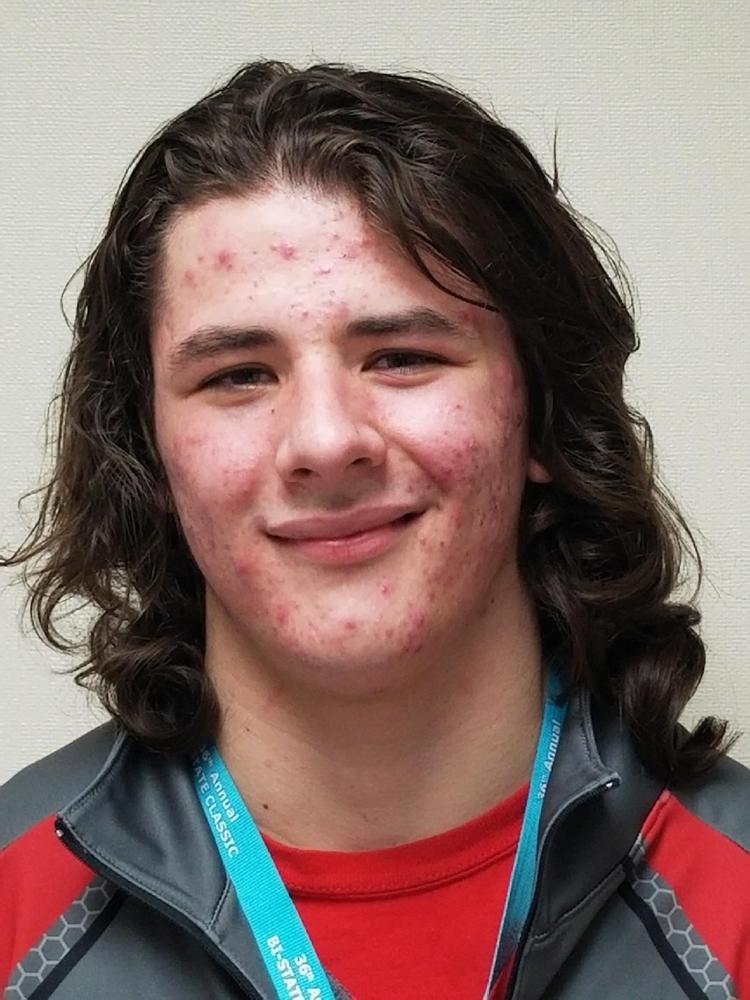 When they were younger, any chance Mathias had of getting the better of Hayden involved a covert attack. For a long time, he was the smaller twin, and live wrestling between the two could be pretty one-sided.
"I'd have to wait until he wasn't looking," said Mathias, Sparta High School's 170-pound entrant in this weekend's Bi-State Classic at the La Crosse Center. "I love wrestling, but he takes it a lot more seriously than I do, so he was always better on the mat.
"If I wanted to get him, it would have to be after something happened and he turned his head. He has a hard head, too. If you hit him in the head, you end up being the one who gets hurt."
The seniors are twins, but their personalities couldn't be more different.
"Hayden is all about wrestling and competition," Sparta coach Jared Rickert said before pausing in an attempt to find the most descriptive words for Mathias. "Mathias is very laid back … and creative and analytical."
Mathias describes it differently when it comes to wrestling.
"He is much more obsessed with wrestling than I am, and I love wrestling," Mathias said while motioning his head toward Hayden. "He's a fanatic.
"I'm dumb and strong and can do some things. He can do everything."
Mathias said Hayden's drive to become an elite wrestler was always stronger. Mathias just loved the sport itself and was happy giving his best effort and seeing where it took him.
He has never felt like he was in the shadow of Hayden, who has already won a WIAA state championship and is trying to win a Bi-State title for a second time.
"I'm proud of what he's done, and he's worked very hard for that," said Mathias (14-5 before Friday night's session began), who won his first match by technical fall after a first-round bye but was beaten by Viroqua's Tyler Hannah 8-4 in the third round on Friday. "It's not about me."
Hayden recorded two pins Friday to take a 20-0 record into Friday night's 160-pound quarterfinal round. He needed 1 minute, 32 seconds to take care of Melrose-Mindoro's William Johnson and 3:03 to finish off Weston/Ithaca's Colton Clary.
Mathias wasn't there for any critiques of the matches. He says that isn't his job.
Maybe Hayden had a few pointers to share after Mathias lost to Hannah, and those are accepted now more than they were when the two were younger.
"There are some things I have mentioned that he could do better, and he takes the time and puts in the work to get better at them," said Hayden, who will wrestle at Division I Northern Illinois next season. "He works hard when he wants to get better at something."
That wasn't always the case.
"I hated the sound of his voice when I was wrestling," Mathias said. "I didn't want him cheering or anything. It just annoyed me."
But they don't annoy each other on a daily basis. They both wake up at 5 a.m. each day and go to Rickert's Hoplite Crossfit gym for morning workouts before school.
They still wrestle together in the practice room because they are now of similar size, and they find ways to motivate each other.
And Mathias still tries to get under his brother's skin.
"It isn't as much what he says but the way he wrestles," Hayden said. "He does things in such aggressive and awkward ways that work for him but probably don't work for anyone else.
"He tries to make you as uncomfortable as possible, and it makes me angry when he does it to me."
Sometimes, they have to be separated and moved to other partners in the room.
"We've thrown punches," Hayden said. "But we're still brothers and still love each other."
LOCAL QUARTERFINALISTS: Twenty-two local wrestlers qualified for Friday night's quarterfinal round, and Holmen's five — Alex Pellowski (106), Logan West (126), Tanner Schultz (138), Kalyn Jahn (170) and Isaac Lahr (182) led the way. Prairie du Chien/Wauzeka had four — Traeton Saint (138), Nick Rogge (160), Stephen Ronnfeldt (195) and Colten Wall (220).
"I'm dumb and strong and can do some things. He can do everything." —Sparta's Mathias Krein, on he and his twin brother Hayden