WEST SALEM — After a two-year hiatus, the Logan High School boys cross country team is back on top of the MVC.
The Rangers edged Central by four points at Maple Grove Venues on Thursday to win their eighth championship in 10 years and get back into the win column after two straight runner-up finishes.
Logan, ranked ninth in Division 2 by state coaches, won without placing a runner among the top three, and Central senior Jett Mickelson raced to the individual victory with a time of 16 minutes, 54 seconds.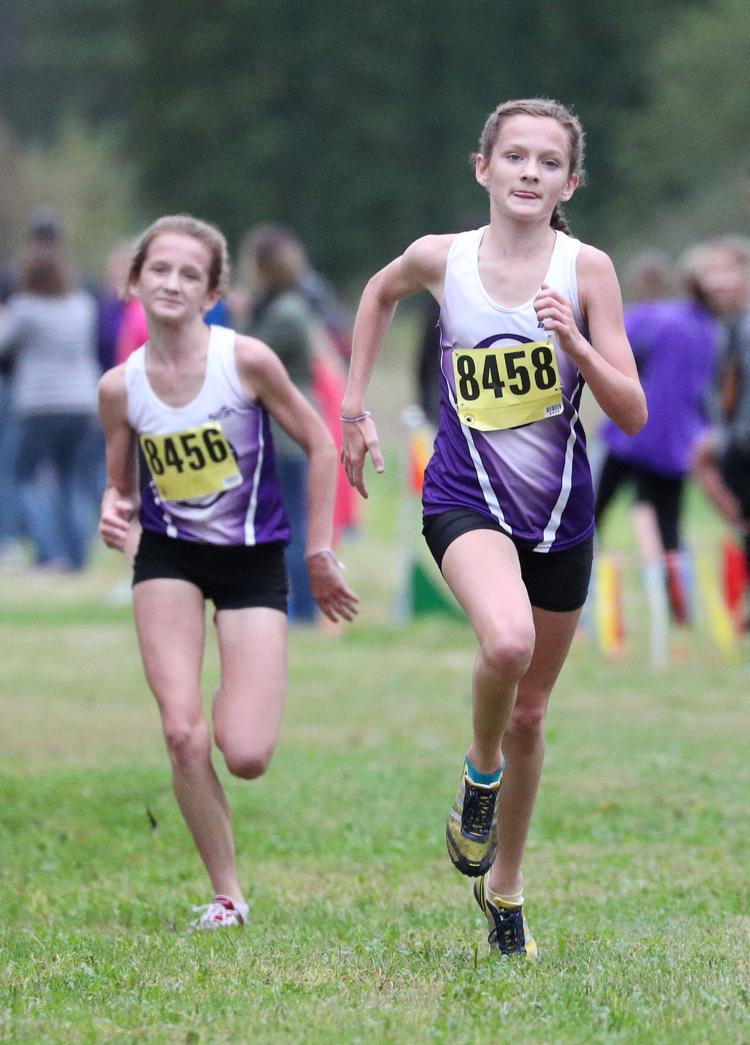 Freshman Kora Malecek won the girls race in 19:15, and that led a championship performance by the Hilltoppers.
Logan's top finisher — Zach Slevin — was fourth at 17:12. Dylan Mitchell crossed the finish line 1 second behind Mitchell.
The next three Rangers — Tracy Bye (17:41), Keoni Young (17:51) and James Duffrin (17:53) — all finished in the top 16 to secure a 52-point performance.
"You can't win a conference title without that," Rangers coach Pat Mulrooney said. "(Tracy) goes out there and runs his best race. He came out at the beginning of the year, and nobody expected anything special."
Logan had won seven titles in a row before the Red Raiders took over the throne in 2015. Onalaska won it last year.
"That was big for our program, and the kids are excited, as they should be," Mulrooney said. "I think the kids relished in the fact that they had an opportunity to do something special. They took advantage of the opportunity."
Central and Logan had four in the first 15, but the Red Raiders' No. 5 finisher was Nathan Janvrin, who finished 32nd (18:31). Duffrin finished in 16th.
Aquinas junior Ethan Gregg was the runner-up (17:00), and the Red Raiders had Chad Richter as the third-place finisher (17:04).
"I knew there was a lot of competition, and I just had to stay with the front pack," Mickelson said. "I trusted my final kick."
The Rangers did it while their No. 1 runner has been dealing with a flu-like virus over the last four weeks. Senior Evan Schultz placed 20th with a time of 18:03, but that was sixth among Logan runners and didn't score.
Schultz has tried to run through the illness, but the setback, Mulrooney said, forced the other Rangers runners to step up.
"What they pride themselves in the most is we are in fact a team," Mulrooney said. "(Evan) thought he was back and healthy the way we're seeing him run. He struggled tonight. We needed someone to step up (tonight).
"We had guys pick up the slack because Evan wasn't his normal self.We could not have won this meet if those guys had not stepped up."
Despite not being able to perform on the course as expected, Mulrooney respects what leadership Schultz brings to it.
"He is one of the best leaders I've coached," Mulrooney said of Schultz. "He loves running, and he loves cross country and track. He is always there to encourage teammates and do what he can."
The Red Raiders also received a sixth-place finish from Jack Richter (17:18) and 14th-place performance from Jackson Overby (17:46).
Holmen senior Mason Kalander (19:47) was second and Tomah freshman Hannah Wilcox-Borg (19:51) third.
The Hilltoppers' score of 26 — accumulated by an all-freshman group — easily topped runner-up Central (64) and third-place Logan (92).
Kora Malecek's individual victory was backed by by twin sisters Lydia (fourth, 19:59) and Amailia (fifth, 20:00). Ellie Smith was sixth (20:18) and Aubrey Clements 10th (20:57).
Central's lead runner was senior Sophie Leinfelder (seventh, 20:20), and Logan's was sophomore Marlie Voigt (11th, 20:59).
Aquinas finished fourth with Karlie Meyer finishing eighth for the Blugolds.
"At one point in the meet, I usually get out fast, and I realized I hadn't heard anyone behind me for awhile," Kora Malecek said. "I looked behind me at the last 100 meters, and it felt amazing. It felt amazing to have that kind of distance, because I've never really done that before."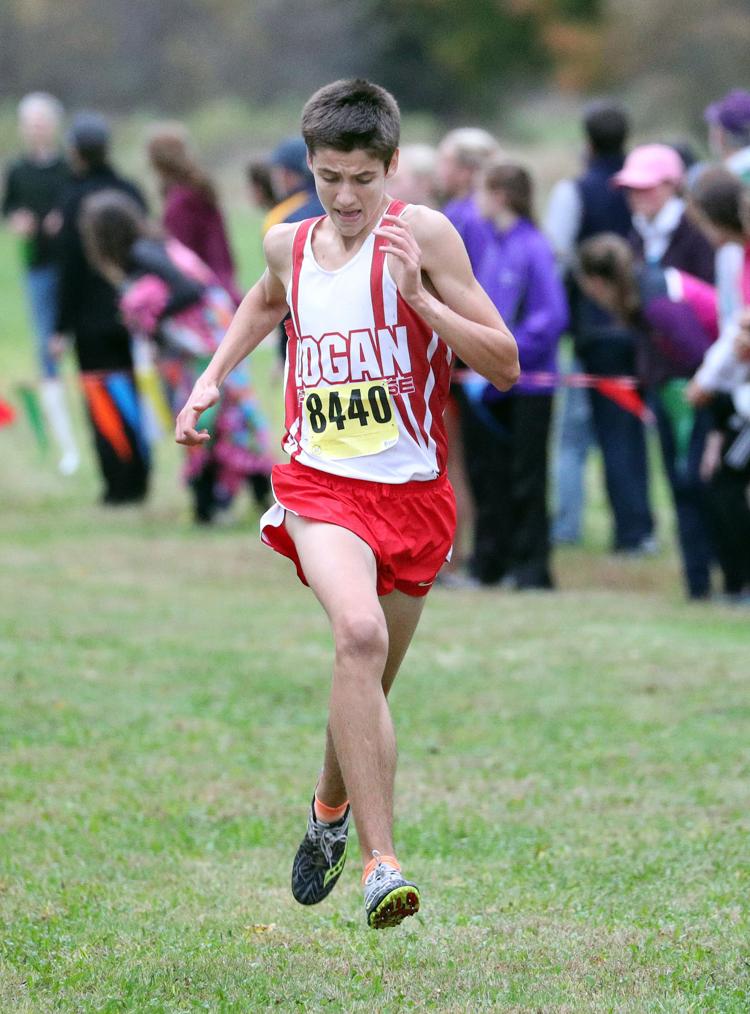 Kora Malecek wasn't completely happy with her performance. She said her goal was to break 18:30, but with a muddy course and drizzle at Maple Grove, that was a big task to accomplish.
"I'm really happy with how I did anyways," she said. "I think I did all that I could, and some of it did have to do with the conditions. The temperature, I loved. I love colder weather. I think running through the mud may have been detrimental to my time."