LA CRESCENT, Minn. — Last season was a tough one for the La Crescent High School football team.
It was the first since the passing of beloved star running back Mario Miller, who lost his battle with cryptogenic organizing pneumonia and acute respiratory distress syndrome in July of 2016.
It was also a challenge with a roster filled with young players all over the field.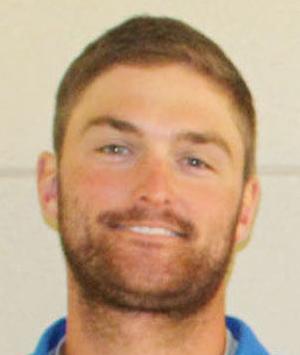 The Lancers didn't win a game during coach Brad Groth's third season, so a change has been made. Ryan Vinzant will take over as the program's fourth coach in seven seasons and try to get La Crescent back in the win column for the first time since Oct. 2, 2015.
Vinzant was a defensive assistant for the Lancers last season and worked with the secondary after playing defensive back at Luther College. For Vinzant the rebuild of the program starts with getting kids committed to football.
"Some of the biggest things we've been preaching are commitment, effort, pride," said Vinzant who is entering his second season as a physical education teacher at La Crescent. "We just really have to work to getting kids committed to the program. We have had guys come out but aren't fully committed to what we believe in.
"When we are on the field we have to be committed, when in meetings we have to be committed. It's the same when out in the community."
Vinzant committed over the summer by trying to create more opportunities for the players. There were more camps, participation in the 7-on-7 passing league at UW-La Crosse and practices led by captains.
There was, simply, more football.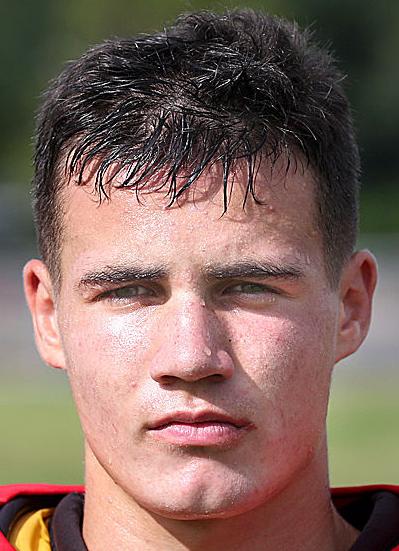 "We did a lot more this summer than in previous summers," junior quarterback Ty Mallicoat said. "The weight room has been open every day this summer, and it's all because of (Vinzant). He pushes us hard every day at practice and has done a lot for us."
Vinzant required players to apply and interview to become captains. Six were chosen, and they faced an interview panel of four — Vinzant, assistant coach Jim Clark, La Crescent principal Steve Smith and human resources representative from Kwik Trip — before three were chosen.
"We had to fill out an application at the end of the school year, and we had to work all summer to prove to the coaches who they should interview and then narrowed it down to six guys and after interviews they choose three," said Mallicoat who was selected as one of the captains. "It was pretty nice for experience down the road when I have to apply for jobs. They gave you feedback and everything."
"I'm pretty honored to be selected."
Vinzant likens last season's experience for many returning players as being thrown to the wolves. The Lancers had to put players on the field no matter the experience level.
La Crescent will have eight or nine returning starters on each side of the ball as they move forward from the 0-9 performance. Mallicoat is an important one and said he returns with more confidence to direct the offense.
"I'm just coming out with a little bit of a different mentality," Mallicoat said. "I'm not as nervous. It's year two, and I'm used to being out here on Friday nights in front of a big crowd. I'm just trying to push the team to be better as a whole."
The confidence of being a second-year starter has been picked up by his teammates.
"I've seen a lot of improvement," starting running back Romy Whitford said of Mallicoat. "He's been just getting better, stronger, and more accurate and a better IQ of the game."
The offense struggled mightily at times and that impacted a defense that was solid despite what the numbers might say.
"Our first half of the game almost every game we played fantastic," said Whitford who also plays linebacker and safety. "But after halftime, we just got worn down."
The Lancers are better set up to avoid that this year, but still it's going to take time to build this program back up into a title contender.
"We have a lot of outsiders saying stuff about our football team," Mallicoat said. "It's pushing us to work harder and get better and improve."