HOLMEN — It was only a few years ago that Craig Newsome Sr. shared that he wasn't sure if football was going to be his son's sport.
He didn't question Newsome Jr.'s ability at all.
The former Green Bay Packers' cornerback and Super Bowl champion saw things that could make his son a special player at Holmen High School and, perhaps, beyond. But they needed polish.
What he didn't know was the degree to which Newsome Jr., who ran a 4.48-second 40-yard dash at the WFCA combine in the spring, would work to reach his potential in the sport. Basketball was more his focus back then.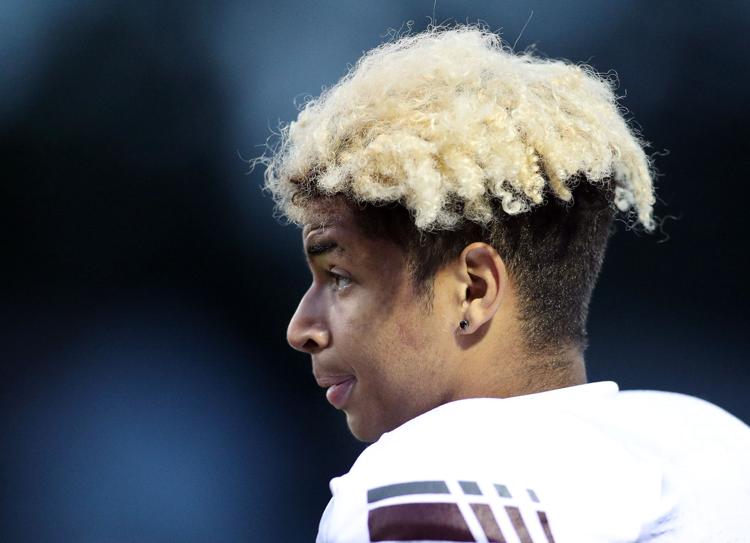 For the record, Newsome Jr. didn't really decide that football was going to be his game until last year. But when he chose to commit, he did so fully.
"I took the weight room to heart more, and I took watching film to heart more," Newsome Jr. said of the summer before his junior season. "My dad pushed me a little, but when I felt like I could really play, I knew I was going to give it all I had."
Newsome Jr. no longer had to be stirred from his bed in the morning for workouts. Once the decision was made to see how good he could be, motivation took over.
"He's been working hard," Newsome Sr. said. "But he started to take it a lot more seriously last summer (2016). He wasn't going to N.A.S.T.I.E. (a Holmen school district workout program that follows Nutrition And Strength Training with Intensive Exercise) and trying to get in and out as quick as he could anymore.
"He was trying to get everything he could out of it."
It looks like Newsome Jr. will get the chance to test himself on a higher level after graduating from Holmen because there are college programs — mostly at the NCAA Division II level — interested in what he can offer to their defensive backfield.
"Our program becomes contagious, and you don't understand it until you are a part of it," Holmen coach Travis Kowalski said. "There is a brotherhood piece to it, and guys buy into it. I think that's what happened with Junior.
"And that led to success, and once he saw success, it led to more interest in football."
Newsome Jr. is listed at 6-foot-1 and 175 pounds. He is quick, which makes it difficult for MVC receivers to shed him from coverage, and he is becoming a more physical player.
He is a key piece for a team trying to win its second conference championship in three years. The Vikings have changed some things with first-year defensive coordinator Jordan Hansen, but it looks like some of it is sticking.
The Vikings played pretty well defensively against a good Onalaska offense last week, picking up steam as the game rolled along. The Hilltoppers scored three touchdowns in the first half, but only reached the end zone once in the second as Holmen pulled away from a 28-22 lead to post a 56-29 victory.
The offense was impressive — Holmen scored a touchdown on eight of nine possessions — but the defense held the Hilltoppers to 121 total yards in the second half.
The seeds for Newsome Jr.'s success were planted early, and Newsome Sr. thought the signs for future success were there if his son wanted to be serious about the sport.
The inherent problem — at least on some level — was drawing the line between the combination of being a former NFL player and assistant coach at Holmen with that of being a dad.
"It can be hard to find that line sometimes," Newsome Sr. said. "There were times when I would watch him and want to see him play tougher. But I think he knows that I have always tried to help him be the best player he can be.
"There have also been times where I have had to step back and just be his dad."
That's who Newsome Sr. has always been to Newsome Jr.: Dad.
Newsome Jr. said he hasn't spent much time watching his dad play the game. He doesn't call up video with his friends and watch his dad intercept or knock down passes during his playing career with the Packers and San Francisco 49ers.
He does, however, understand his dad's knowledge of the game, and he listens intently when it is offered. That has always led to an interesting dynamic on the sideline, but they have made it work.
"There were a lot of times where we would go in the yard or to a park and work on things," Newsome Jr. said. "We would do speed work or run hills or other things.
"That's always meant a lot to me because it helped me as a player but it was also time for us to be together."