SPARTA — These are uncharted waters for John Blaha.
The Sparta High School football coach has done a lot to grow and better the program entering his sixth season as its leader, and those efforts culminated last year with a 6-3 regular season — the team's first winning season since 2001 — and an appearance in the WIAA playoffs for the first time since 2005.
But the players who were instrumental in the Spartans' best season in Blaha's tenure are mostly gone. Sparta lost more than 20 players to graduation in the spring, creating opportunities for new players to emerge and try to continue that success.
"We've got lots of competition at lots of spots," Blaha said. "It was a very good summer, passing league, great attendance in the weight room.
"There are the things we can control, and right now we're doing what we can control."
Expecting the Spartans to have all the answers to replace the departed talent immediately isn't realistic, but they have a handful of players on the roughly 60-player varsity roster — there are about 90 players in the program as a whole — that saw varsity action last season.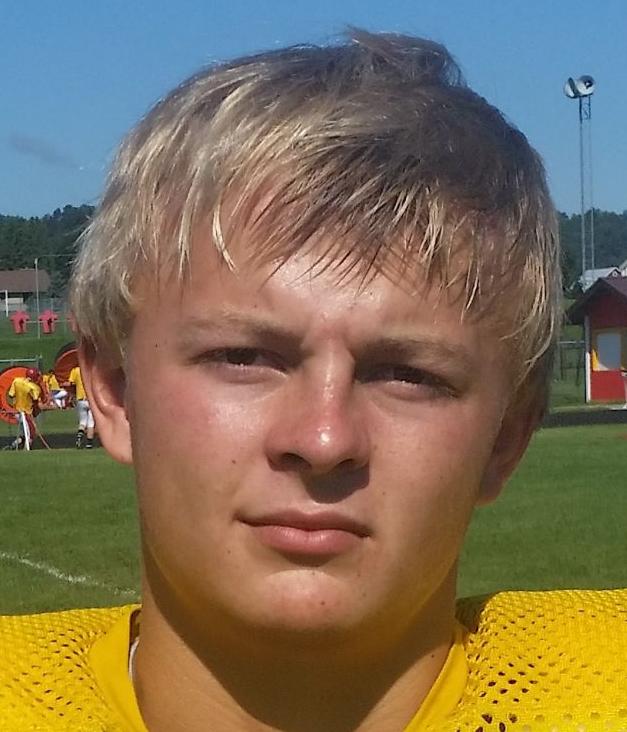 One of those returning is senior running back Greg Jacobs. Jacobs averaged 6.3 yards per carry and scored four rushing touchdowns a year ago, and will be a key factor in the Spartans' plans to make a return trip to the playoffs. He knows the role he'll have to play in getting the new players ready before the team makes its debut against Black River Falls.
"I feel, being a senior and getting a feel for everything in the past couple years, those nerves and everything before the game are gone," Jacobs said. "I'm ready to play and help out the underclassmen and people who are playing next to me."
Jacobs said the team's work this summer put them in a good place when the pads went on this week.
"I think progression-wise we're a lot better than where we started last year. We've got a lot of great talent, I've got bigger views for this year than last year," he said.
Who will be handing Jacobs the ball is still a question mark — Blaha said three players are still competing for the role of starting quarterback — but one of the key players blocking for Jacobs will be Tyler Uhls, a senior tackle. Uhls played last season, and said it's on his, and the 12-man senior class' shoulders, to take ownership of the new year.
"It's been really fun getting everybody more reps, getting used to the new situation and getting normalized to the whole routine. It's been exciting to see new faces come in and put in good work," Uhls said. "There's a whole lot more responsibility to it, showing the underclassmen that we can do this too, and when we leave, it'll be them showing the next class."
Sparta's strong defense from last season lost seven starters, but the interior of the defensive line is still intact, Blaha said. The linebackers and secondary, which recorded 12 interceptions a year ago, have just two returning starters.
Blaha said the weeks of training camp will be key to filling out the starting lineup, but he and his staff are looking for personality traits sometimes more than outright talent.
"We're looking for those kids with the positive attitude. When things are going wrong in practice, who's helping lift others?" he said. "It's not always about the being the fastest or the most athletic or the strongest. Even last year, we had a lot of kids playing that maybe weren't the best in that position, but they're kids who helped make the team better."