WEST SALEM — Ryan Beirne has gone through a lot of things since injuring his elbow and missing the end of his junior football season for West Salem High School.
He recovered and helped the West Salem/Bangor boys hockey team qualify for the WIAA state tournament in March. Then he batted .384 and helped the Panthers win a Division 2 state baseball championship in June.
After that came a Class A American Legion state championship — Beirne batted .412 as Post 51 went unbeaten in the double-elimination tournament — and then a national runner-up finish at the ensuing tournament played in North Dakota.
"He's definitely grown up," senior teammate Matt Bigley said of Beirne, whose hockey and baseball teams posted a combined record of 75-14-1 in the winter, spring and summer. "He was a captain last year, but he was pretty quiet because he was a junior.
"I think the baseball and hockey experiences have made him a better leader for our team this year."
Beirne, who has played quarterback, defensive back, punter and kicker for the Panthers, also enters his senior season as one of the top players in the MVC and provides one way — or maybe four of them — for West Salem to challenge at the top of the conference.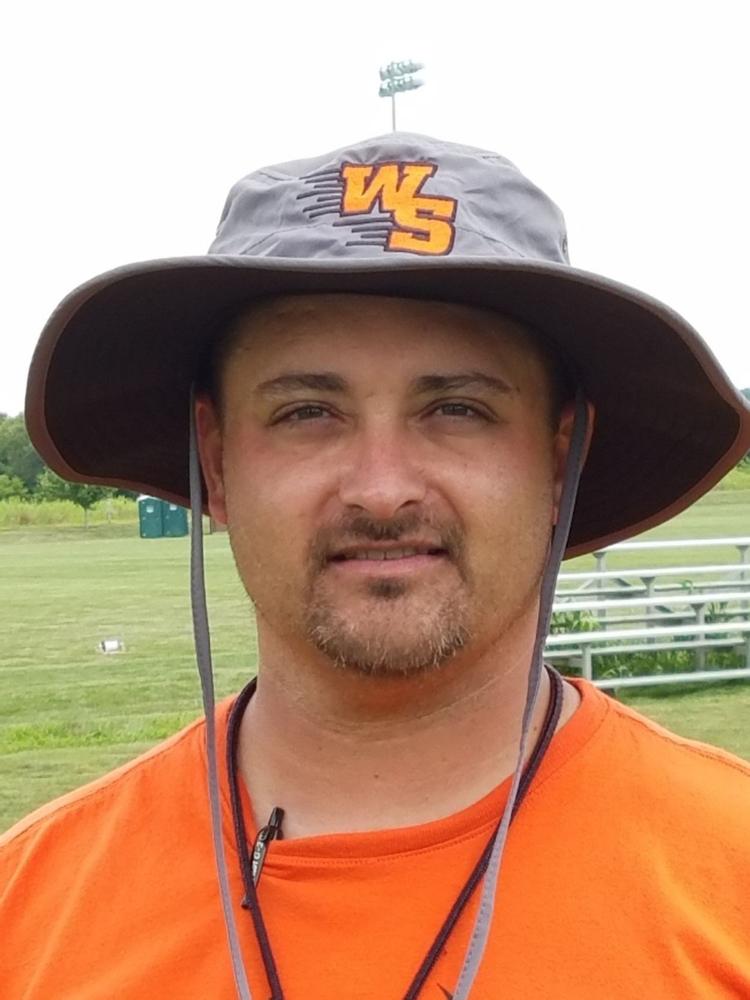 "His athleticism is tremendous, but his decision-making ability has been really good, too," West Salem coach Justin Jehn said of Beirne, who rushed for six touchdowns, passed for five, kicked 16 extra points and four field goals and punted for a 32.2-yard average as a junior. "You do get to a point of thinking about what you can expect of him, but he is capable of a lot.
"We will also have him available in the secondary for times we need him there."
Beirne doesn't want any part of the sideline and said he is willing to play as much defense as he can in addition to his other roles.
"We'll have to talk about that," he said with a smile after being told of Jehn's vision of a limited defensive role. "I want to play as much as I can."
He also wanted to finish last season, but a dislocated elbow sustained while trying to defend on a pass to Onalaska's Jalen Sample in what turned out to be the MVC championship game. The Panthers blew out Nekoosa in the first round of the Division 4 playoffs before G-E-T ended their season in the second round.
West Salem returned two interceptions, one fumble and one kickoff for touchdowns in the win over Nekoosa before posting an offensive attack of just 122 yards against the Red Hawks.
The Panthers are in a strong season for skill players. The strength at West Salem always seems to alternate between a strong line — offensive and defensive — and strong weapons at the skill positions.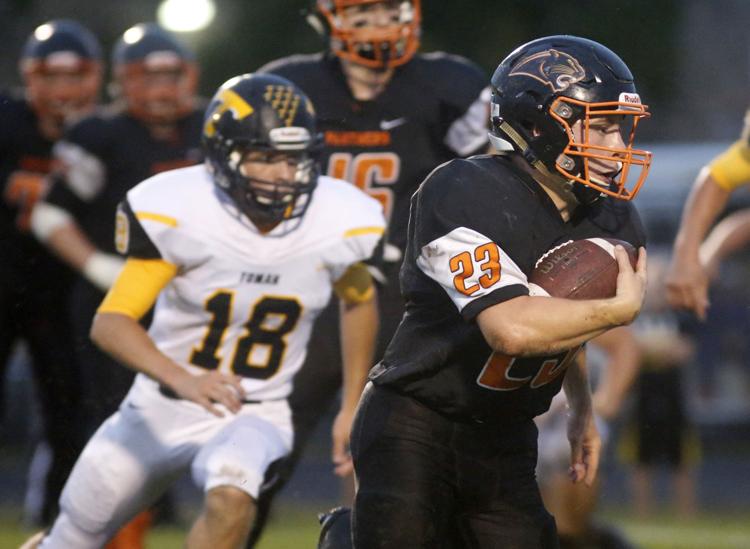 Beirne, senior running back Gabe Lamon (690 yards, six TDs) and junior fullback Brendan Holt (82 yards in playoff win over Nekoosa) are all back with an inexperienced line in front of them. But if there is any concern for the new players up front, it doesn't come from the players on the team.
"On the field, they are angry and like to get after it," Beirne said of the players on the line. "I think they are figuring out where to be and that they will be able to give us a big push."
Jehn said the offense was simplified a bit to allow for a smoother transition that allow the team to take advantage of its offensive weapons. The coach also said he likes what he sees from players sliding into new roles.
None of Beirne's roles are new, and he is determined to pick up where he left off when he was injured last season.
"It was a hectic summer and a great summer," Beirne said of the team successes he enjoyed. "But I'm really excited for football. I hit the weight room hard, went to a couple of camps and have worked hard with our team chemistry.
"I'm ready for this, and we're ready for this."
"On the field, they are angry and like to get after it." West Salem RB Ryan Beirne of the Panthers' OL