EAU CLAIRE, Wis. — The Logan High School football team needed to bounce back from a disappointing showing in Week 1.
Senior receiver CJ Siegel made sure the Rangers could get the taste of a lopsided loss out of their mouths with a 20-7 nonconference win over Eau Claire North at Carson Park.
Siegel, a NCAA Division I North Dakota recruit, hauled in two touchdown catches to spark the Rangers' offense. Siegel made a contested catch for a 20-yard score in the first quarter, and then crossed the field after making the catch on a slant and took it 50 yards for a touchdown.
The Logan (1-1) defense was doing its job holding the Huskies (0-2) out of scoring range, and the Rangers were clinging to a 14-7 lead late into the fourth quarter.
Senior running back Ambrose Metz-Beard — who left last week's game just before halftime with an injury — capped off a long drive with a 1-yard TD plunge with 2 minutes, 57 seconds left to put the game away for the Rangers.
Logan senior quarterback Matt Escher went 8-for-13 with 127 yards, two touchdowns and two interceptions. Malik Brown had 106 yards on 20 carries.
Stevens Point Pacelli 41, Aquinas 16
STEVENS POINT, Wis. — Junior Jacob Savoldelli scored a touchdown in the second quarter, and sophomore Jess Ondell added another in the fourth for the Blugolds (0-2), who trailed 21-8 at the half before the Cardinals pulled away.
Savoldelli and Ondell each added a two-point conversion for Aquinas.
LOYAL, Wis. — The Cardinals (2-0) took a commanding 30-0 lead by halftime and never looked back.
Luke Reader led a Bangor attack that totaled 335 yards, carrying the ball 20 times for 115 yards and scoring two touchdowns — one receiving and one rushing. Reader has 34 carries for 230 yards on the season.
The Cardinals held Loyal (1-1) to 136 total yards, tallying their 29th consecutive regular-season win and 40th in their past 42 games overall.
MENOMONIE, Wis. — Menomonie (2-0) scored four times in the first half en route to its nonconference win over the Vikings (1-1), who picked up all of their 174 yards on the ground. Justin Evans rushed for 145 and three touchdowns for the Mustangs.
Shane Roth had a 66-yard touchdown run for Holmen in the fourth quarter.
MOSINEE, Wis. — Sophomore running back Nathan Lubinsky led a balanced Hilltoppers' attack that gained more than 400 yards. Lubinsky carried the ball 28 times for 188 yards with two touchdowns. Lubinsky has five rushing touchdowns and 307 yards on the ground this season.
Senior Noah Skifton threw for 181 yards on 13-for-28 passing for the Hilltoppers (2-0). Skifton tossed two touchdowns, both to Landon Skemp.
Brookwood 58, Riverdale 16
ONTARIO — After struggling to get the ground game going last week against De Soto, Falcons senior running back Ben DeWitt shook loose against Riverdale. DeWitt racked up 228 rushing yards and four touchdowns on 25 carries to lead the way for Brookwood (1-1).
Senior Conner Schueller racked up 87 yards and two scores on the ground for the Falcons.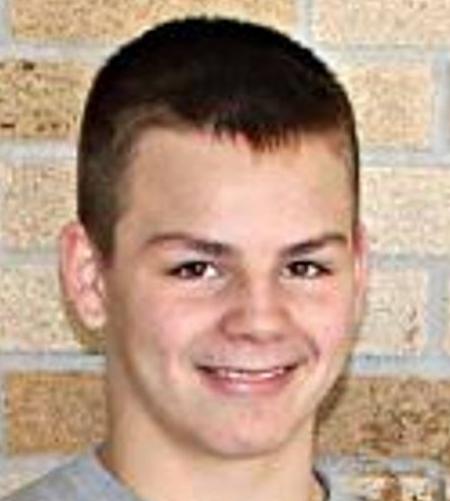 VIROQUA — A Tyler Hannah interception and defensive stand in the red zone wrapped up the victory for the Blackhawks (1-1), who led by a touchdown at halftime and shut out the Panthers (1-1) over the final two quarters.
Onalaska Luther 34, Cashton 6
CASHTON — Noah Matzke rushed for 202 yards and two touchdowns for the Knights (2-0), while Ben Riley caught two touchdown passes and rushed for another as they took care of the Eagles.
Garrett Olson rushed for 117 yards on 19 carries, while Isaac Hemmersbach gained 112 yards on 22 tries for Cashton (0-2).
Tomah 40, Black River Falls 20
BLACK RIVER FALLS — Isaac Klema scored all five of Tomah's touchdowns on runs of 3, 4, 1, 13 and 15 yards.
Klema finished with 170 yards on 30 carries, and Tomah (2-0) held a 21-8 lead at the half.
Black River Falls' (0-2) Elliot Bird threw three touchdowns, one each to Ethan Bible, Ethan Anderson, and Isaac Cowles. Bird was 34-for-49 with 357 yards and has thrown for 500 yards in two games. Cowles finished with 176 yards on 12 catches and Anderson tallied 104 yards on 11 receptions.
De Soto 24, Blair-Taylor 13
BLAIR — Clinging to a small lead, De Soto converted a crucial 4th-and-1 with 2 minutes remaining, then quarterback Evan Overby iced the game with a 31-yard touchdown run with 30 seconds left. Overby led the Pirates (2-0) with 88 yards rushing on 11 attempts and scored two touchdowns.
The Wildcats (0-2) were able to rush for 197 yards on 41 carries and were led by Colton Schleh, who rushed for 82 yards on 13 carries, but just couldn't get the defensive stops when they needed them.
Melrose-Mindoro 42, Greenwood 0
MELROSE — Melrose-Mindoro scored three times in the first quarter on the way to their first win of the season.
Drew Blaken led off the scoring on defense by blocking a punt and recovering it in the end zone. Blaken also threw a 38-yard pass to Andy Antony, and Antony scored on another drive from 24 yards.
Jeremy Anderson — who led Melrose-Mindoro with 77 yards on five carries — scored on a 61-yard play in the third quarter.
Antony had 44 yards on three carries, and Brett Gerdes had 71 on five carries and a touchdown. The Mustangs held Greenwood to 32 total yards.
Prairie du Chien 19, Darlington 18
PRAIRIE DU CHIEN — The Blackhawks (2-0) put together a fourth-quarter touchdown drive to remain unbeaten.
Cory Check capped the final scoring drive with a 4-yard run to help Prairie du Chien drop last year's WIAA Division 6 state runner-up to 0-2. The Blackhawks led 13-12 before the Redbirds scored a third-quarter touchdown for an 18-13 lead.
Check's touchdown was his first of the season and came with 42 seconds left to finish a 69-yard drive.
Prairie du Chien was held to 119 rushing yards on 35 carries, and quarterback Gavin Gillitzer led the team with 46 rushing yards. Gillitzer also passed for 209 yards and two touchdowns.
LANSING, Iowa — Quarterback Tucker Kelch scored four touchdowns for Kee, but the Kee Hawks weren't able to find an answer late in a back-and-forth matchup.
Tristan Rolfs tallied 80 yards rushing for Kee (0-2), including a 58-yard touchdown run.
Turkey Valley (1-0), which is ranked No. 9 in Iowa's 8-man division, had 403 yards of offense.