SPARTA — The West Salem High School football team became an MVC champion for the first time on Friday night.
The first-place Panthers used a touchdown in the second quarter and a safety in the fourth to beat Sparta 9-6 and improve their record to 7-1 overall and 6-0 in the conference. That means Onalaska and Holmen — both had games postponed Friday night — can only hope to tie West Salem for the championship.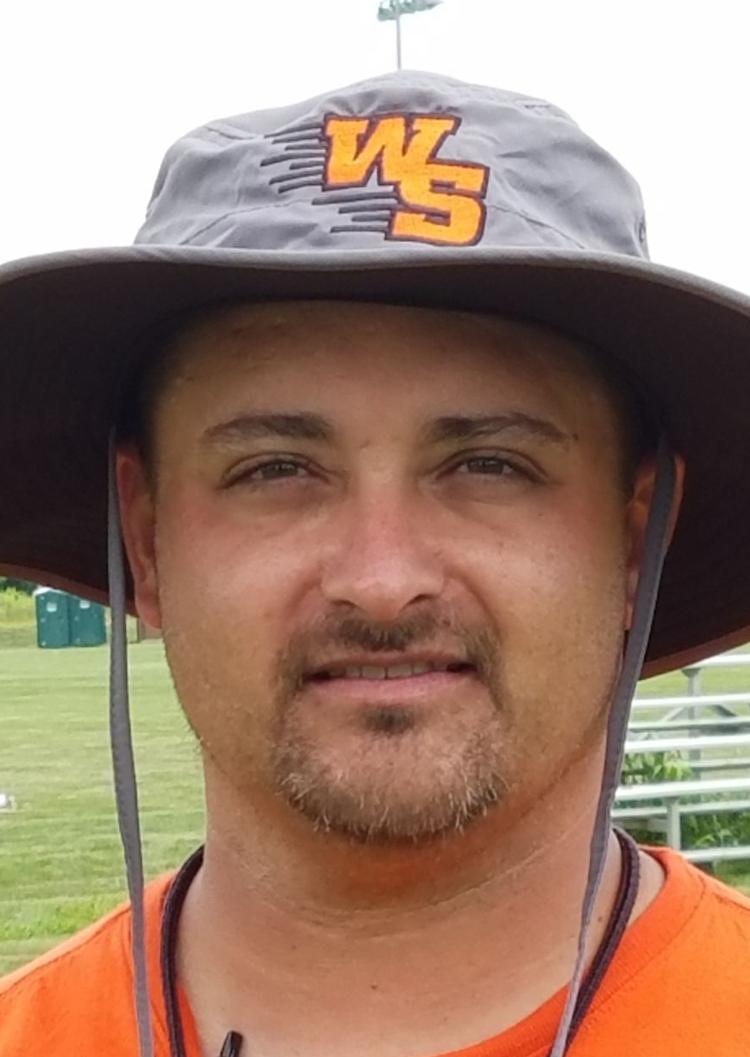 "This allows us to check off a goal from our list," West Salem coach Justin Jehn said of the title share. "But we have another big game next week (against Onalaska), and that gives us the chance to check off another goal (outright championship) on our list."
Senior Jake Whitbeck caught a 15-yard pass from quarterback Ryan Beirne, who followed it with an extra point to give West Salem the advantage. Sparta (4-4, 2-4) countered with a 4-yard touchdown run by Cole Wisniewski but missed the conversion.
"We were fortunate enough to execute a little offensively and get (a touchdown) in the first half and convert the (extra point)," Jehn said. "With the weather, we knew that was going to be a huge extra point, and it ended up being that."
West Salem put the finishing touch on the victory by sacking Wisniewski in the end zone late in the fourth quarter of a game that was suspended for an hour due to lightning flashes.
ARCADIA — The Red Hawks rode the backs of their three star halfbacks — Ben Behan, Bryce Burns, and Connor Jacobs — to earn no worse than a share of the Coulee Conference championship.
The trio combined to score six touchdowns against the Raiders, and each player averaged more than 13 yards per carry.
"We kind of had a short field most of the night," G-E-T coach Jon Steffenhagen said. "Our defense played well and it was hard to get a punt off, so we didn't have any super long drives. I thought the kids executed fairly in the second half.
"In the first half, I don't think we focused as well. We over-thought it (wet conditions, slippery ball) and were too cautious with the ball. We slowed things down and did a few things different in the second half."
Behan led the way with 114 yards — which puts him at 1,001 yards for the season — and a touchdown, but it was Connor Jacobs that got G-E-T (8-0, 4-0) on the board first with a run from 6 yards out with 8:18 left in the first, making it 8-0. Jacobs added two more scores in the second and third quarters. For the game Jacobs ran for 69 yards with three touchdowns.
Burns added two touchdowns to bring his season total up to 10, he also rushed for 79 yards.
The Red Hawks ran for 327 yards and held Arcadia (3-5, 2-2) to just 85 yards.
Caledonia 36, Dover Eyota 0
EYOTA, Minn. — Senior Owen King completed 8 of 15 passes for 124 yards and four touchdowns as the Warriors (6-0, 5-0) won their 34th straight game.
Caledonia, ranked first in Class AA by The Associated Press, took control with a 21-point first quarter and cruised from there.
Jordan Burg caught four passes for 70 yards and two touchdowns, and King hit Andrew Goergen and Tate Meiners for one touchdown apiece. Nick McCabe rushed five times for 51 yards and scored on a 13-yard run in the third quarter.
WONEWOC, Wis. — It was the Evan Overby show for the victorious Pirates.
The senior quarterback went 5-for-9 with 82 yards and three touchdowns through the air, before gashing the Eagles defense for 201 yards on 20 carries on the ground.
Overby connected with Dylan Chapes on two touchdowns in the first half, finding him for a 27-yard score to open up the scoring and again from 4 yards out in the second quarter.
Overby stretched the lead from eight to 14 in the second on a 73-yard touchdown run in the second.
The Pirates (6-2, 4-1), who have qualified for the WIAA playoffs for a 22nd consecutive season, allowed 81 total yards.
Independence/Gilmanton 46, Blair-Taylor 13
INDEPENDENCE, Wis. — The Indees (8-0, 5-0) scored 38 points in the first half to enter next week's showdown against Melrose-Mindoro with an unbeaten record.
The Wildcats (0-8, 0-5) were led by Matt Brandenburg's 106 rushing yards. He and Colton Schleh each scored once for Blair-Taylor, which lost three fumbles.