ROCHESTER, Minn. — Jordan Burg had a big night in helping the Caledonia High School football team pull the rug out from under Triton for a second time this season.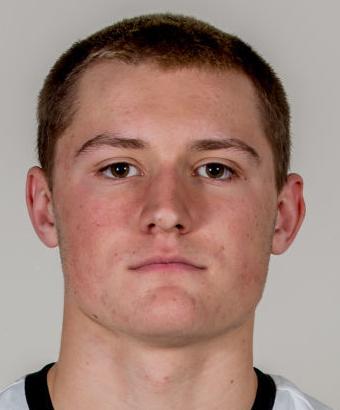 Burg recorded two interceptions and blocked a punt and returned it for a touchdown as the top-ranked Warriors beat the third-ranked Cobras 35-7 in an MSHSL Section 1AA championship game late Friday night in Rochester, Minn.
Triton (9-2) led 7-6 in the third quarter, but Caledonia (10-0) rallied to score the last 29 points to win. The Cobras had a 20-point lead on the Warriors during the third quarter of a regular-season game, but Caledonia came back to win that one 34-27.
Senior quarterback Owen King completed 12 of 20 passes for 203 yards and two touchdowns and rushed for two scores as Caledonia won its 11th section championship in 13 years and fourth in a row. Senior Mason Staggemeyer carried 20 times for 115 yards, and senior Andrew Goergen caught five passes for 84 yards and a touchdown.
Caledonia will face second-ranked Minneapolis North (10-0) in a state quarterfinal game Nov. 10 in Burnsville, Minn.
Drew Kelly gave Triton a 7-6 lead in the second quarter when he pulled in a 33-yard pass that was tipped just short of the end zone. The extra point by Miguel Angiano broke a 6-6 tie and gave the Cobras a lead until the third quarter.
Burg, who also caught three passes for 27 yards, blocked a punt after the Warriors stopped the Cobras at their own 39-yard line and returned it to the end zone. King's conversion run gave Caledonia a 14-7 lead, and it was on its way to a 29-point third quarter.
King connected with Marten Morem and Goergen on touchdown passes that sandwiched his own 3-yard touchdown run in the third.
King has passed for 2,194 yards and 35 touchdowns this season and rushed for eight more scores. Goergen tied Burg for the team lead with his ninth touchdown catch.